About our College
A founding college of the University, we have a long tradition of excellence in teaching, research and engagement programs that benefit the health and economic vitality of Nevada. We offer programs in:
agriculture, horticulture, rangeland & veterinary sciences
biochemistry & molecular biology
children, youth & families
community & economic development
health & nutrition
natural resources & environmental science
Study shows cactus pear as drought-tolerant crop for sustainable fuel and food
Cactus crops remove carbon from the atmosphere, provide biofuel, food and livestock feed
Tiffany Kozsan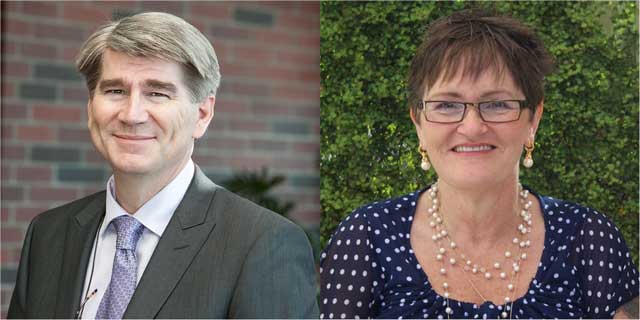 Could cactus pear become a major crop like soybeans and corn in the near future, and help provide a biofuel source, as well as a sustainable food and forage crop? According to a recently published study, researchers in our College believe the plant, with its high heat tolerance and low water use, may be able to provide fuel and food in places that previously haven't been able to grow much in the way of sustainable crops.

As part of the College's Experiment Station unit, Biochemistry & Molecular Biology Professor John Cushman and his team recently published the results of a five-year study on the use of spineless cactus pear as a high-temperature, low-water commercial crop. The study, funded by the Experiment Station and the U.S. Department of Agriculture's National Institute of Food and Agriculture, was the first long-term field trial of Opuntia species in the U.S. as a scalable bioenergy feedstock to replace fossil fuel.

Results of the study, which took place at the Experiment Station's Southern Nevada Field Lab in Logandale, Nevada, showed that Opuntia ficus-indica had the highest fruit production while using up to 80% less water than some traditional crops. Co-authors included Carol Bishop, with the College's Extension unit, postdoctoral research scholar Dhurba Neupane, and graduate students Nicholas Alexander Niechayev and Jesse Mayer.

Bishop, Extension educator for Northeast Clark County, and her team, which includes Moapa Valley High School students, continue to help maintain and harvest the more than 250 cactus pear plants still grown at the field lab in Logandale. In addition, during the study, the students gained valuable experience helping to spread awareness about the project, its goals, and the plant's potential benefits and uses. They produced videos, papers, brochures and recipes; gave tours of the field lab; and held classes, including harvesting and cooking classes.
Fueling the future with climate-resilient crops
"Dry areas are going to get dryer because of climate change. This study showed that cactus pear productivity is on par with bioenergy crops, but use a fraction of the water and have a higher heat tolerance, which makes them a much more climate-resilient crop. We can start growing them in abandoned areas that may not be suitable for other crops." -Professor John Cushman
Extension: A vital investment to improve lives of Nevadans
Marilyn Kirkpatrick and Ivory W. Lyles, in The Nevada Independent
There's no question that Nevada's lawmakers are facing difficult decisions regarding how to shape a state budget in the wake of a global pandemic and the resulting economic crisis. When determining how best to fund the recovery and create a stronger future, legislators should consider investing in statewide programs with a proven record of improving the lives of all Nevadans, in rural, suburban, urban and inner-city communities alike, starting with Extension.
While many Nevadans might not be familiar with the name "Extension," they are almost certainly beneficiaries of its programs. A unique county-state-federal partnership, Extension empowers farmers, ranchers, small business owners and entrepreneurs, parents, youth, seniors, and communities of all sizes to meet critical challenges like adapting to changing technologies, improving nutrition and food safety, preparing for and responding to emergencies, protecting our environment, educating our youth and preparing them for college and careers, and much more.
With local offices in nearly every Nevada county, and five in Clark County with another one planned, Extension and its employees provide Nevada residents with research-based information and educational programs that have a lasting impact.
Many of the programs were developed as a result of the unique partnership between Extension and Nevada's 17 counties. This partnership is at the heart of the University's three-part, land-grant mission: engagement, research and teaching. It is this partnership that is now being threatened in the face of economic challenges.
Delivering on our University's land-grant mission
With programs built around life, Extension is evolving learning in Nevada, transforming education into action and preparing Nevadans for the future. This is our University's land-grant mission since 1874, and it is at the core of everything we do today.
Extension seeks 4-H club leaders to help teach youth life skills and leadership
4-H members are five times more likely to graduate from college
Tiffany Kozsan
Extension's 4-H Youth Development Program is looking for volunteers to serve as 4-H club leaders. Clubs offer community members the opportunity to encourage youth ages 5 to 18 to pursue interests and gain skills in communications, leadership, civic engagement and healthy living.
In 4-H clubs, youth learn skills beyond the subject matter, such as learning math when doubling a recipe, learning responsibility when caring for an animal, and learning business skills when serving as a club officer. 4-H clubs also provide youth with a chance to build positive relationships with peers and adults.
Extension 4-H Club wins best competitive robotics team in Nevada
---
Landon Ingersoll, Pahrump Valley Times
Awkward Silence, a 4-H Youth Development Program competitive robotics team from Southern Nye County, progressed to the FIRST Tech Challenge's World Championship by winning the state championship for robot performance in March with a record-breaking score of 202 points.
Read the Pahrump Valley Times Story
---
KPVM-TV, Pahrump's News Source
In addition to taking first place in robotics performance at the state competition, Awkward Silence also took top honors and won the Inspire Award at the Southern Nevada League Tournament.
4-H Awkward Silence Club member Dylan Riendeau said, "The Inspire Award is the culmination of your outreach, your robot, your documentation, how your team presents themselves to the judges. It's the big award."
According to a decade-long study, 4-H youth excel beyond their peers. They are:
4x
More likely to contribute to their communities

2x
More likely to make healthy choices

5x
More likely to graduate from college

2x
More likely to
participate in science, engineering and computer technology programs
outside of school.
Growing leadership, citizenship and life skills
4-H is a community of young people across America. Members learn life skills, make new friends, enhance self-esteem, achieve personal goals, develop positive relationships with peers and volunteers, and have fun learning and sharing as a family and a club.
Giving back to the Pack
College launches crowdfunding campaign
Hannah Alfaro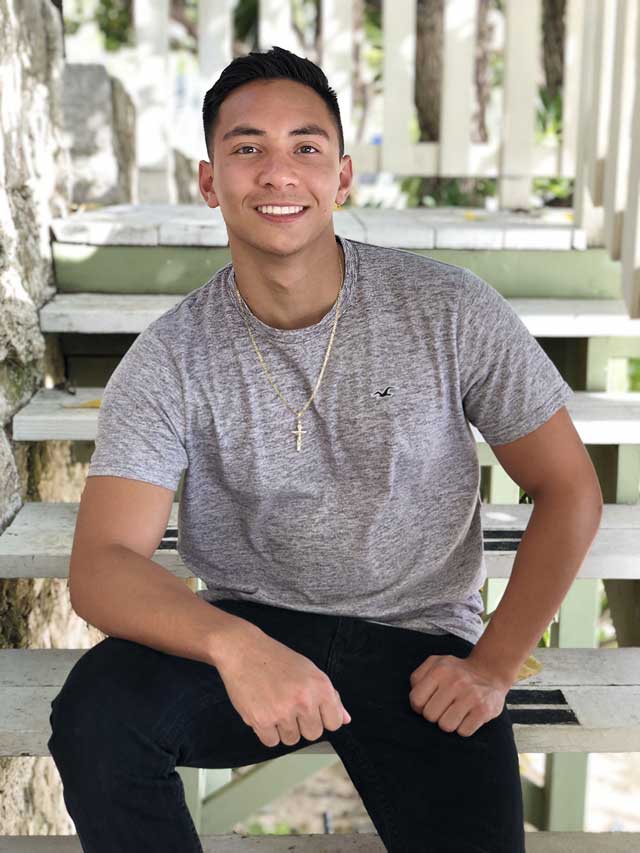 After receiving a substantial amount of requests for emergency funds, the College has launched a crowdfunding campaign to aid students in need.

To support as many students as possible during this difficult time, the College has created the College's Student Emergency Fund. All funds raised during this crowdfunding campaign will provide undergraduate and graduate students with crucial support needed to continue their University education.

Aiming to help aid students in the face of challenges associated with COVID-19, the College offered limited emergency funds in January. Although nearly 170 students were awarded funds of $300, the College received over 300 applications for emergency funds and expects to continue to receive additional requests as the semester goes on.

"Receiving support from this fund will have a tremendous impact on my life," Chayse Baker, an undergraduate student in the College, said in his application. "I lost my previous job during the pandemic, [and] I have been doing my best to budget and manage my finances accordingly, [but] have been feeling anxious …. With this fund, it will certainly relieve some of [my family's] anxiety."

In addition to Baker, at least 22% of the students requesting aid specifically mentioned COVID-19 or unemployment in their applications. In many cases, a small amount of support can make a large impact on the life of a student, enabling them not only to buy textbooks and school supplies, but also provide them with basic needs, such as food and rent.
Supporting students in stressful situations
"It would take some weight off my shoulders. This semester comes with many challenges for me – it's a new city, a new degree and a new experience. The pandemic hasn't helped with the initial challenges of doctoral education. Any financial help takes a little bit of the stress [off] in my current situation." -A graduate student with the College
Associate professor studies historical landscapes to prepare for future
Lesley Morris joins the Department of Agriculture, Veterinary & Rangeland Sciences
Hannah Alfaro
Lesley Morris has joined the College as an associate professor of rangeland ecology & management in the Department of Agriculture, Veterinary & Rangeland Sciences. She is also a faculty member in the Ecology, Evolution and Conservation Biology doctoral program.

In addition to teaching classes in rangeland ecosystems and range and forest administration, Morris has also been conducting research in historical ecology, which is the study of how lands change over time, in part due to human use. She specializes in work on land use legacies, or the mark left on landscapes after agricultural or developmental use.

As part of the College's Experiment Station unit, Morris is investigating the legacies left behind in Nevada by dryland farming, a method of farming that uses drought-resistant crops without the aid of irrigation, and by growing crested wheatgrass. She is also planning to research the land use legacies of green strips, which are strips of land where plants that are more resistant to fire are grown to slow the speed of wildfires.

In addition, Morris is hoping to collaborate with her colleagues in Extension and Oregon State University to gather and distribute information to ranch owners to ensure they are prepared for rangeland fires.
Researching Nevada's land, growing a better future
"Dr. Morris' specialization in the legacy effects of past land use practices will give us great insight and context for new outcome-based land management practices that will guide our future." - Department Chair and Professor Barry Perryman
Growing a stronger Nevada
Our programs work together to make an impact
Our teaching, research and engagement programs are intertwined and complement one another. Faculty who teach on campus also conduct research as part of our Experiment Station, allowing students to learn about and participate in research. Extension faculty engaging with communities identify research needs, as well as join Experiment Station faculty to conduct research. Faculty on campus help to develop Extension programs in communities.
Researching critical issues
Experiment Station faculty conduct research at experiment stations, labs and research facilities across the state, as well as teach classes and share and conduct research with students. The state-federal partnership tackles issues affecting Nevada's citizens, communities and economy.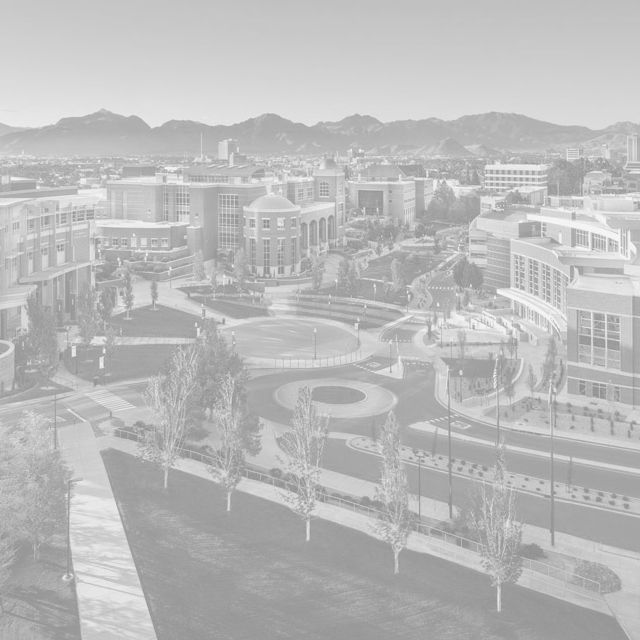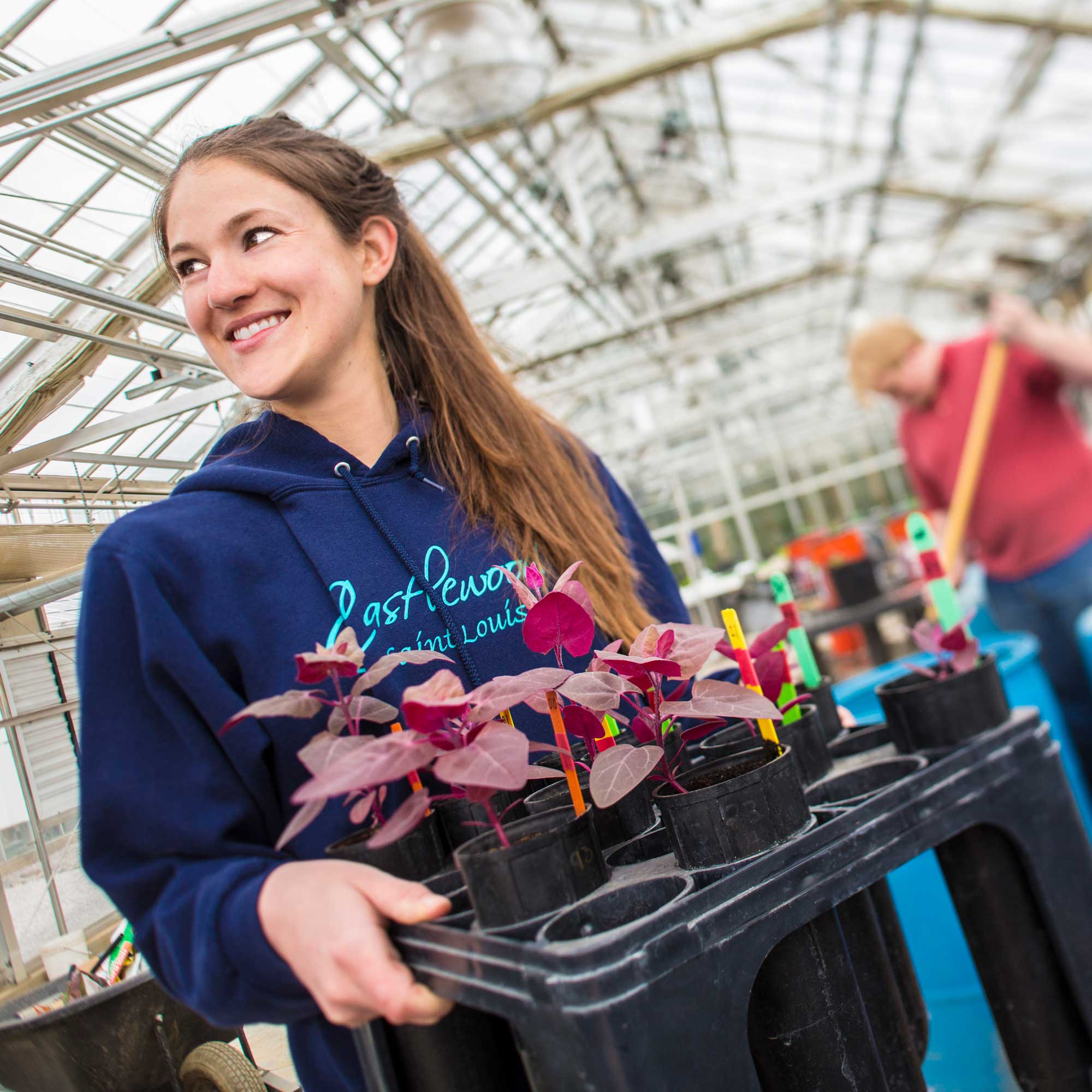 Teaching University students
We offer 17 undergraduate and graduate degrees to prepare students for high-paying, in-demand careers in agriculture, rangeland & veterinary sciences; biochemistry & molecular biology; natural resources & environmental science; and nutrition.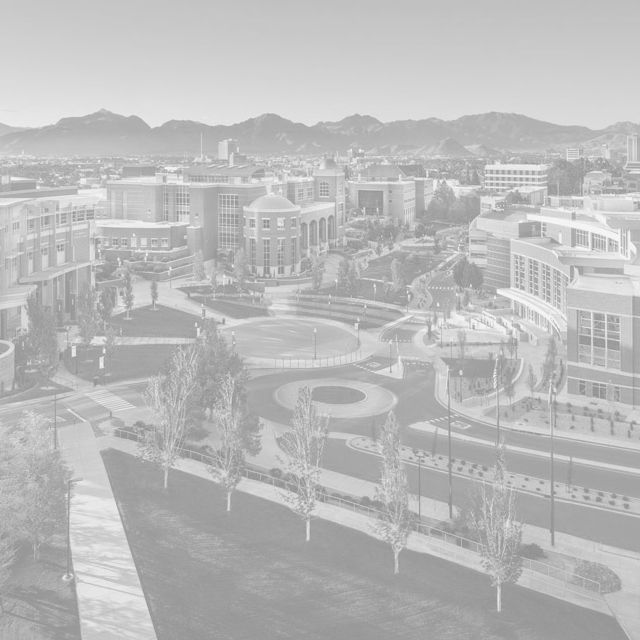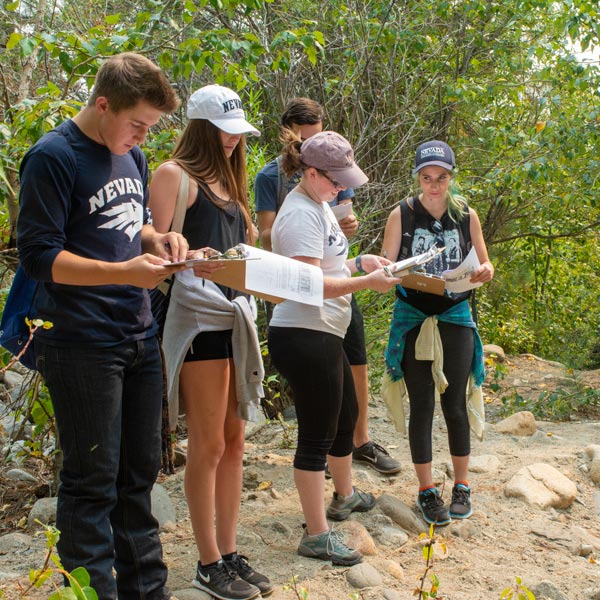 Engaging Nevada communities
Extension is engaged in Nevada communities, presenting research-based knowledge to address critical community needs. The county-state-federal partnership provides practical education to people, businesses and communities, fulfilling the University's land-grant mission.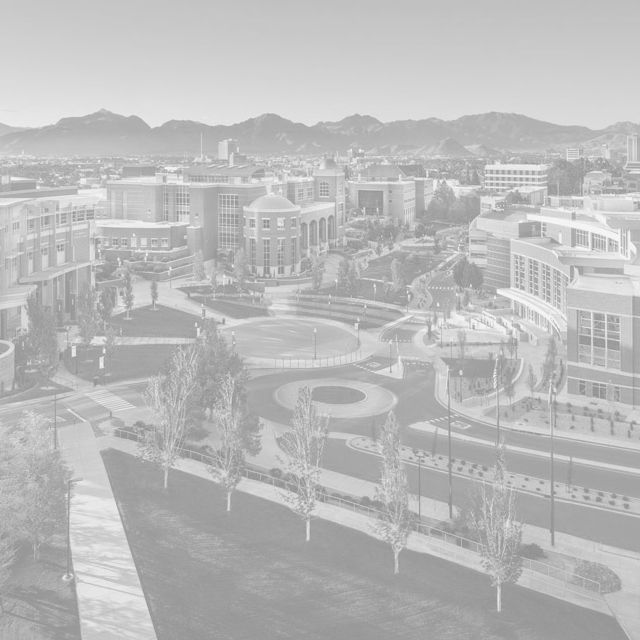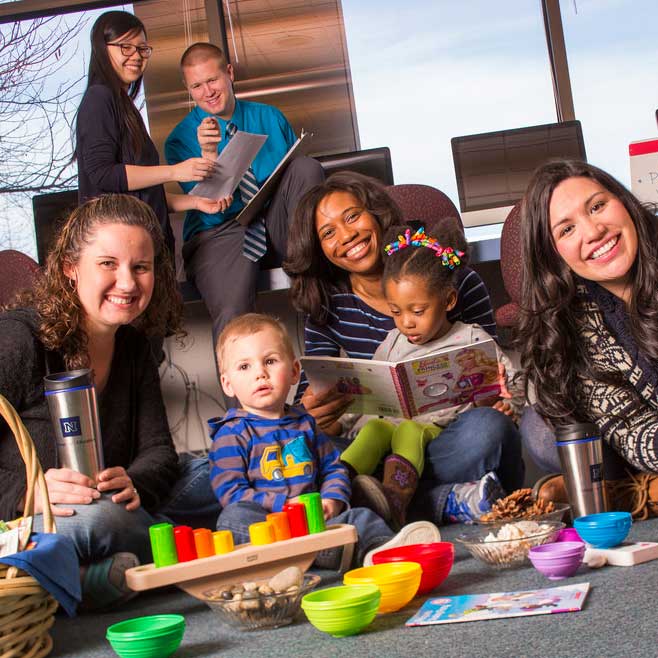 Want to help innovate for Nevada?
Consider making a contribution in support of classroom, lab or office space; graduate assistantships; student scholarships; or upgrades to Nevada 4-H Camp. To learn more, please contact Executive Director of Development Zack Madonick.