About our College
A founding college of the University, we have a long tradition of excellence in teaching, research and engagement programs that benefit the health and economic vitality of Nevada. We offer programs in:
agriculture, horticulture, rangeland & veterinary sciences
biochemistry & molecular biology
children, youth & families
community & economic development
health & nutrition
natural resources & environmental science
Can ancient grains save the planet from climate-induced starvation?
Researchers seek to improve teff grain production to help global food security
Sixty miles from Reno, Nevada, surrounded by arid desert land, is Fallon. Historically, farmers here have grown alfalfa. In recent years, besieged by drought, farmers have had to choose whether to plant. Now, John Cushman and his research team from the Experiment Station at University of Nevada, Reno are monitoring approximately 1,200 acres of an ancient grain that originated in Ethiopia called teff. It needs a quarter of the water that alfalfa takes, and has a shorter growing season, says Cushman.
Plus, teff is gluten-free with more iron and fiber and livestock fodder, making it doubly attractive to farmers. So, when farmers decide to plant teff, says Cushman, it gives them "insurance that they will be able to have some farming in drought years versus no farming at all." It's one of a range of old, climate-resistant grains — some dating back over 7,000 years — that researchers globally are trying to revive, as the answer to food security challenges of the future.
Local research making an impact felt 'round the world
"Teff improvement is important for growers and consumers in Nevada, the nation and the world. This collaborative project shows how, despite scant resources, we can move forward to achieve a greater impact for global food security for millions of people." -Dean Bill Payne
4-H youth fundraise to attend, win big at robotics championship
Superbots and Awkward Silence 4-H teams win awards at FIRST ® Tech Challenge Nevada State Championship
SuperBots team 12777 and Awkward Silence team 12991 competed at the FIRST ® Tech Challenge Nevada State Championship. SuperBots is a part of the Boulder City 4-H Club and Awkward Silence is a part of the Pahrump 4-H Club.
Both teams are super close and never feel awkward around each other. They traveled together and made a few fun stops along the way, such as Beatty's Candy Shop and the International Car Forest of the Last Church in Goldfield. Throughout the event both teams used the presentation skills they have learned from 4-H and FIRST to present to judges and potential sponsors. At the competition you would often see the 4-H teams join forces on and off the playing field, that includes helping other teams in between matches, scouting teams to see what their robot can do, and the SuperBots' mounted police force and Awkward Silence's mascot awkwardly horsing around.
In the robot game Awkward Silence placed 5th and the SuperBots placed 12th out of 36 teams! There were 11 awards in total with both of the 4-H teams each winning 1!!
Awkward Silence won the Design Award. The Design Award recognizes design elements of the robot that are both functional and aesthetic. The Design Award is presented to a team that incorporates industrial design elements into their solution.
The SuperBots won the Motivate Award. The Motivate Award goes to a team that embraces the culture of FIRST ® and clearly shows what it means to be a team. This judged award celebrates the team that represents the essence of the FIRST ® Tech Challenge competition through team building, team spirit and displayed enthusiasm. One of the reasons they won this award was because of all the community and STEM activities they do through 4-H.
And last but not least, the Deans List nominees. In an effort to recognize the leadership and dedication of FIRST's most outstanding secondary school students, the Kamen family sponsors an award for selected 10th and 11th grade students in FTC and FRC known as the Deans List Award. Nominated from the SuperBots were Caitlynn Martin and Grace Zielinski. And from Awkward Silence were Dylan Riendeau and Faith Patterson.
The trip was overall an amazing experience! The teams can't wait for the new season. Until then they will continue to spread their clover pride and be the outstanding 4-H members that they are!
4-H is a community of young people across America learning leadership, citizenship and life skills
Members learn life skills, make new friends, enhance self-esteem, achieve personal goals, develop positive relationships with peers and volunteers, and have fun learning and sharing as a family and a club
Nevada professors teach Uzbekistan government, students range management
Schultz, Perryman partner with Utah State University and Uzbekistan's Samarkand State University
In April of last year, Uzbekistan lawmakers passed the "On Pastures" law to address degradation of rangeland and pasture throughout the country. With its passage, Samarkand State University Rector Khalmuradov Rustam Ibragimovich, who was then the head of the university and is now a senator for the Supreme Assembly of Uzbekistan, invited University of Nevada, Reno Professors Barry Perryman and Brad Schultz, and Utah State University Associate Professor and Range Management Extension Specialist Eric Thacker, to teach policy makers about the history of American environmental policy related to rangelands.
Perryman; Schultz; Thacker, who teaches wildland resources; and Samarkand State University's Toshpulot Rajabov, senior researcher with the university's Laboratory of Environmental Problems; put on a two-day rangeland seminar to educate 20-25 policy makers at Samarkand State University last September and October. They shared their own experiences working with rangeland, general rangeland ecology practices and what elements make a good policy. They also discussed some pitfalls the U.S. faced and how to avoid them.
After meeting with policy makers, the team spent two weeks teaching a rangeland ecology and management short course to over 20 graduate students, mostly from Samarkand State University, but also a few from other schools.
Educating future policy makers
"We're working to develop this into a larger education and research effort. We hope this leads to opportunities for both faculty and students to come here for things we can teach them." -Brad Schultz
New biochemistry professor researches mosquito-borne viruses at University
Claudia Rückert joins the College of Agriculture, Biotechnology & Natural Resources
Claudia Rückert has joined the University of Nevada, Reno's College of Agriculture, Biotechnology & Natural Resources as an assistant professor for the Department of Biochemistry & Molecular Biology.
Rückert has spent 10 years investigating mosquito-borne viruses, such as Zika and West Nile, which present a threat to the health of residents in the U.S., including Nevadans. According to the U.S. Center for Disease Control, Nevada had one of the highest number of incidences of human West Nile virus in the nation in 2019.
Since joining the University, Rückert and her undergraduate students have set up an insectary lab as part of the College's Experiment Station unit to continue her established work, including studying the ways in which viruses interact with their mosquito vectors, which are insects that carry and transmit viruses to another living creature, such as a human. Rückert and her lab aim to increase understanding of these virus interactions in order to identify innovative methods to control these diseases.
Addressing health threats while providing students the best training possible
"I'm so happy that I have the opportunity to start an independent career surrounded by other great researchers. The department has been so helpful in supporting my research on mosquitoes, and I can't wait to see the developments that happen here." -Claudia Rückert
Rangeland professor and riparian specialist flows into retirement
Sherman Swanson retires after 36 years with University
As Sherman Swanson, professor emeritus with the University, begins his new journey in retirement, he leaves behind a more than three-decade legacy.
Swanson joined the College of Agriculture, Biotechnology & Natural Resources in 1983 and immediately began educating others about proper rangeland management. His work not only included teaching students, but also conducting research as part of the College's Experiment Station unit and engaging with Nevada communities and stakeholders as part of the College's Extension unit. Over the next 36 years, he balanced teaching undergraduates and graduates as a professor; studying relationships among land, water, fire, plants, animals and humans in rangeland and riparian areas; and teaching Nevadans about keeping rangeland and riparian ecosystems operating properly.
"Swanson was well-known throughout the western U.S. for his passion for healthy riparian systems," said Tamzen Stringham, chair for the College's Department of Animal, Veterinary & Rangeland Sciences, where Swanson dedicated the last five years of his time in the College.
Increasing knowledge, improving ecosystems
"Sherm has certainly increased knowledge and improved these critical riparian systems during his time here. That's where his heart lies." -Tamzen Stringham
Growing a stronger Nevada
Our programs work together to make an impact
Our teaching, research and engagement programs are intertwined and complement one another. Faculty who teach on campus also conduct research as part of the Experiment Station, allowing students to learn about and participate in research. Extension faculty engaging with communities identify research needs, as well as join Experiment Station faculty to conduct research. Faculty on campus help to develop Extension programs in communities.
Researching critical issues
Experiment Station faculty conduct research at experiment stations, labs and research facilities across the state, as well as teach classes and share and conduct research with students. The state-federal partnership tackles issues affecting Nevada's citizens, communities and economy.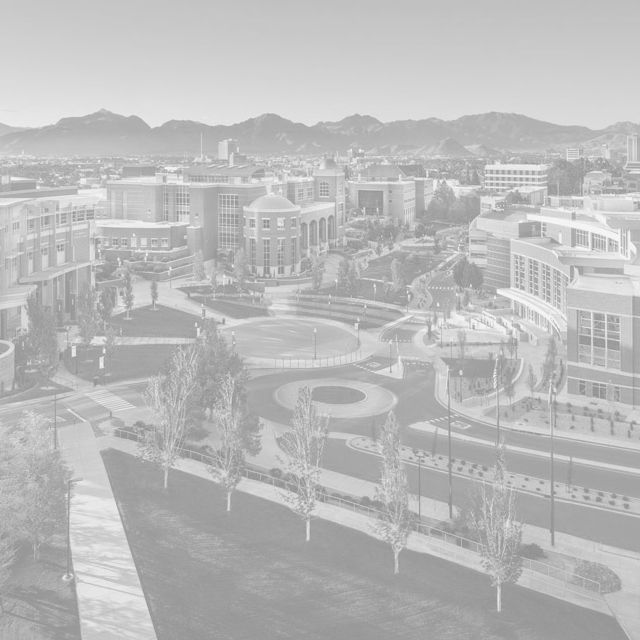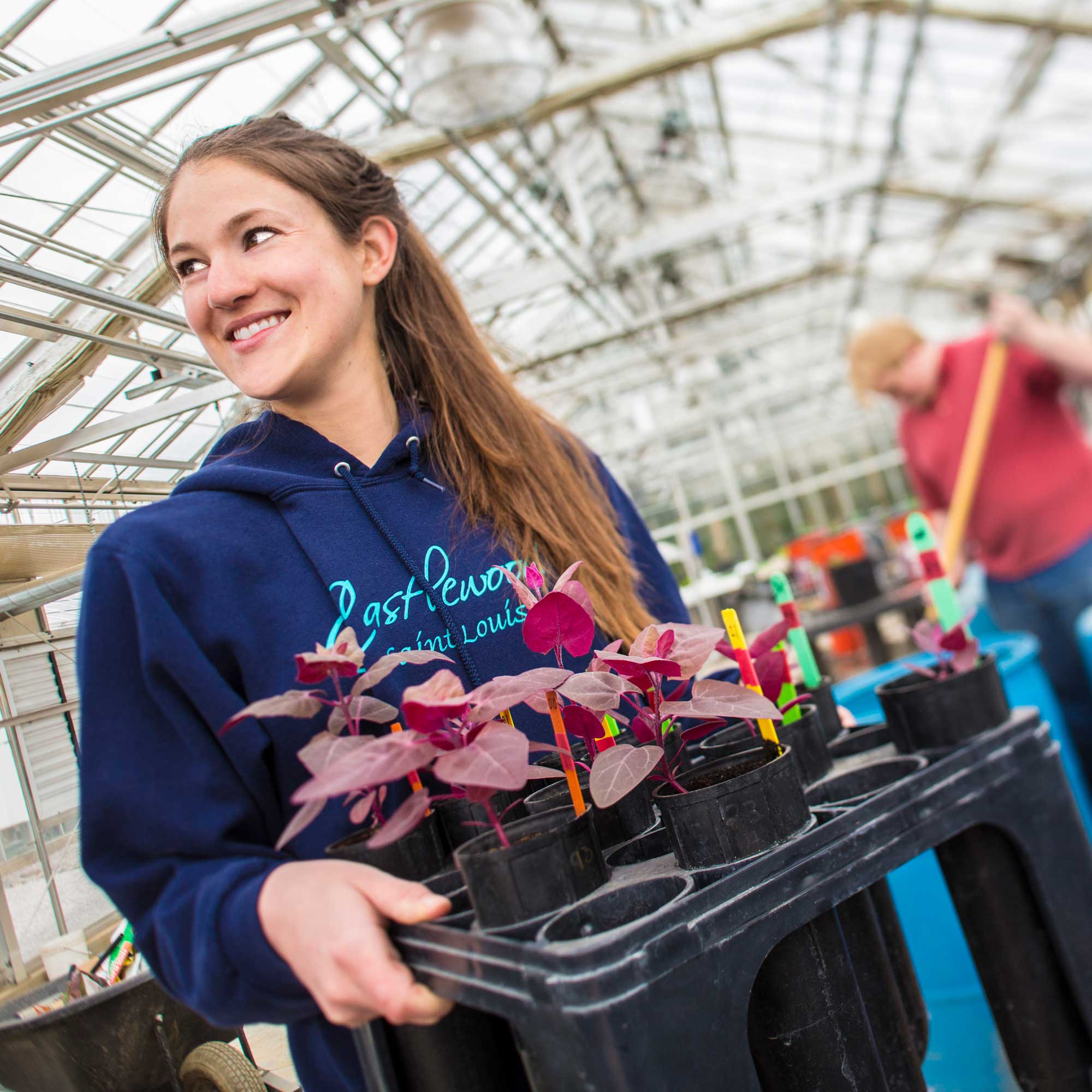 Teaching University students
We offer 17 undergraduate and graduate degrees to prepare students for high-paying, in-demand careers in agriculture, rangeland & veterinary sciences; biochemistry & molecular biology; natural resources & environmental science; and nutrition.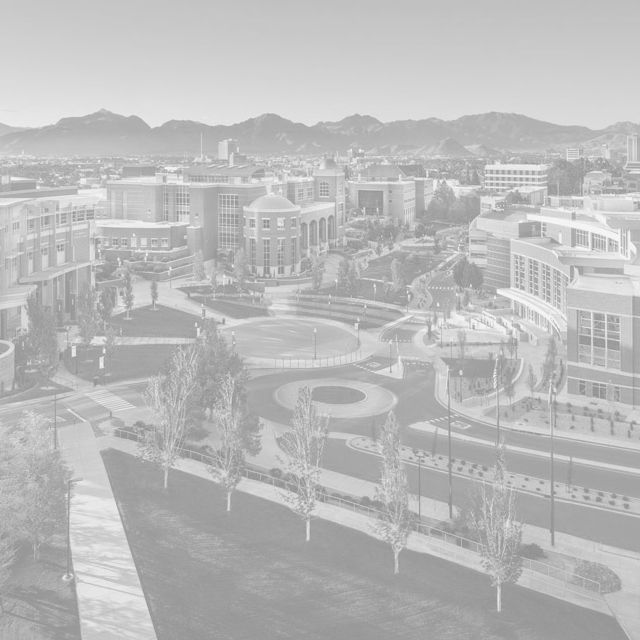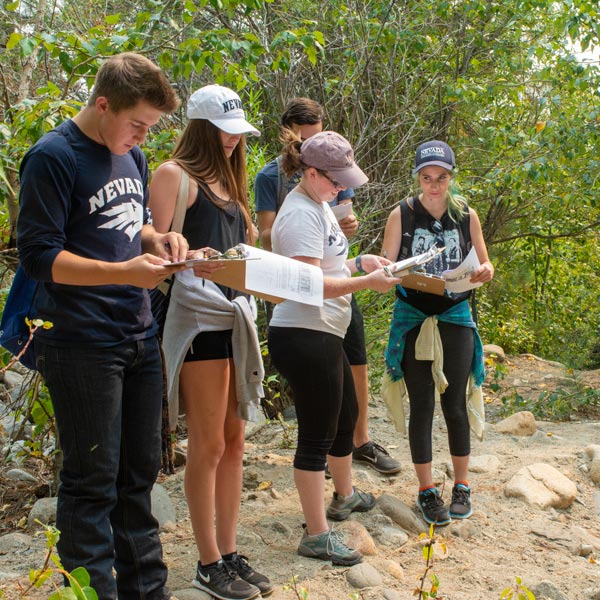 Engaging Nevada communities
Extension is engaged in Nevada communities, presenting research-based knowledge to address critical community needs. The county-state-federal partnership provides practical education to people, businesses and communities, fulfilling the University's land-grant mission.