The University of Nevada Wolf Pack Marching Band, the "Pride of the Sierra," has been the sound of Wolf Pack school spirit since 1980. Over the years, thousands of students from all university disciplines have participated in this wonderful tradition.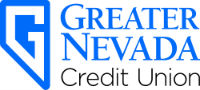 The Wolf Pack Marching Band has recently renewed its exciting partnership with Greater Nevada Credit Union, which is now offering to match donations, dollar for dollar, up to $15,000 each year.
Since the inception of our partnership in 2012, the Wolf Pack Marching Band and Greater Nevada Credit Union have raised more than $300,000 in support of Nevada's students! This funding has contributed to student scholarships, new uniforms, upgraded equipment, increased instructional staff and exciting travel opportunities for the band.
Thanks to the generosity of our wonderful community and the support of Greater Nevada Credit Union, we are currently witnessing the growth and development of the largest and most successful marching band in the history of the University of Nevada, Reno. There has never been a better time to support the band!