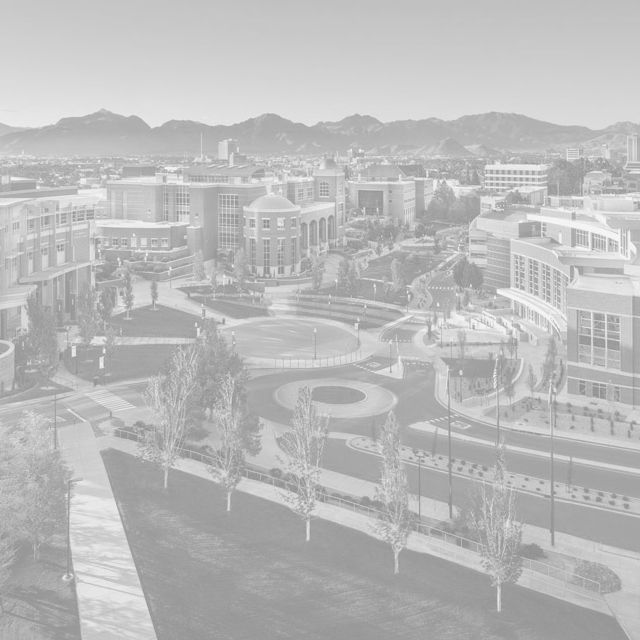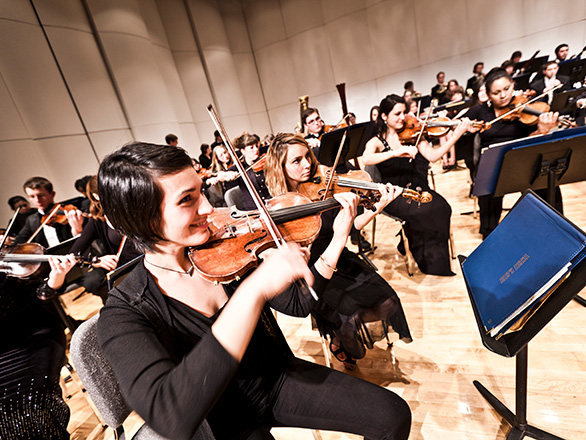 Program Information
Program Director: Louis Niebur | (775) 682-9045
Application Deadlines: Feb 1
Applying to the orchestral career studies program
If interested in applying to the orchestral career studies program, please send a resume and recent CD or DVD of you playing to faculty member Stephanie Sant'Ambrogio. The recording should include a movement or two of solo Bach, a first movement from a Mozart Concerto (violinists) or a Haydn Concerto (cellists) or a standard concerto (violists) and another piece of your choice. Materials are due by Feb. 1. Only applicants with an undergraduate degree from a recognized school in the U.S. or abroad will be considered for this program.
Send application materials to:
Stephanie Sant'Ambrogio
University of Nevada, Reno
Department of Music /0226
Reno, Nevada 89557
For questions or more information about the program, please contact Stephanie Sant'Ambrogio at (775) 772-6507.
Degree requirements
Orchestral career studies is for string players pursuing a career with a major symphony. Special emphasis is placed on training musicians for the rigorous audition process. Candidates are expected to submit an unedited audio or video recording of approximately 25 minutes.
Since degree requirements and course offerings can change from year to year, consult the general course catalog for your appropriate school year's requirements and suggestions. If you would like more advice, please contact Stephanie Sant'Ambrogio for guidance.
Graduate teaching assistantships
Four graduate teaching assistantships of $16,500 each will be awarded each year of the two-year program to two violinists, one violist and a cellist. The four graduate assistants form the University of Nevada, Reno's resident quartet, the Nightingale String Quartet, which gives public performances on campus, in public schools and throughout Nevada. These assistantships also include reduction of the graduate fees per semester credit and a non-residency fee waiver for out-of-state or foreign students.
Two-year program positions
2 Violins
1 Viola
1 Cello
Individual string players and pre-formed string quartets are encouraged to apply as early as possible for first consideration.
Additional scholarship assistance
String scholarship assistance is also available for other qualified orchestra students who do not receive a graduate teaching assistantship.
History of the orchestral career studies program at University of Nevada, Reno
The Orchestral career studies program was created in 1999 by the former Concertmaster of the Cincinnati Symphony Orchestra , Phillip Ruder. This special, two-year graduate program for violinists, violists and cellists culminates with a Master of Music degree and is designed to train young string players for successful careers in American symphony orchestras. Special emphasis is placed on training musicians for the rigorous audition process necessary to win an orchestra job.
In 2007, Stephanie Sant'Ambrogio, former concertmaster of the San Antonio Symphony (1994-2007) and assistant principal second of The Cleveland Orchestra (1985-1992) was appointed director of the orchestra career studies program and is currently a professor of violin and viola and member of the Argenta Trio at the University of Nevada, Reno.
Orchestra faculty