Meals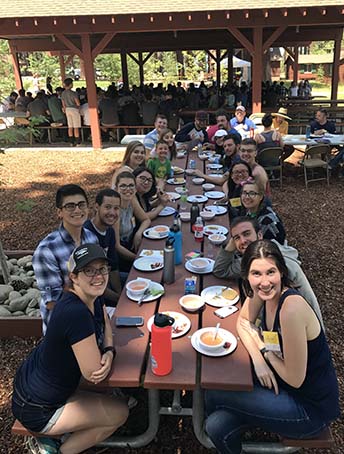 The 4-H Camp kitchen staff prepares meals at Lake Tahoe Music Camp. The first meal will be dinner on the day you arrive and the final meal will be breakfast the morning of the All-Camp Concert. All meals are buffet style. Campers will enter the serving line by cabin when called. Campers will eat outside under a covered patio.
There will be a limit of four people to a table (tables normally seat 10). Everyone is expected to wear a mask unless they are actively eating or drinking.

All special dietary needs including food allergies, vegetarian and/or gluten-free diets need to be clearly stated on the health form. Vegetarian and gluten-free meal options are limited; campers with these dietary restrictions are encouraged to bring supplemental food items that can be stored in the director's refrigerator.