M. Rashed Khan
Assistant Professor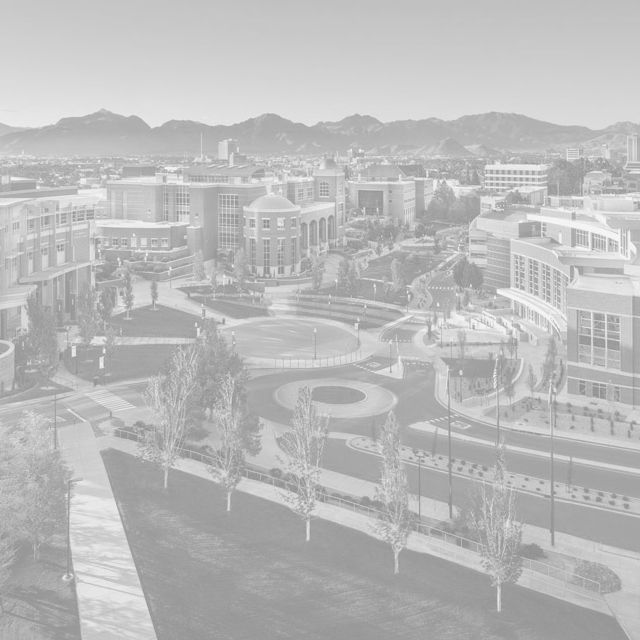 Biography
Assistant Professor July 2019 - Present
Chemical and Materials Engineering, University of Nevada, Reno
Research Assistant Professor July 2018 - June 2019
Department of Metallurgical Engineering, University of Utah
Research Faculty (Temporary) August 2018 - February 2019
Chemicals and Materials Engineering Department, University of Nevada, Reno
Director (Research and Development) September 2018 - June 2019
NanoSynth Materials and Sensors INC, Utah
Postdoctoral Research Scholar October 2017 - July 2018
Department of Metallurgical Engineering, University of Utah
Department of Mechanical Engineering, University of Utah
Research and Development Scientist October 2015 - June 2017
BEND LLC, Utah
Postdoctoral Research Fellow March 2015 - September 2015
Department of Chemical and Bio-molecular Engineering
North Carolina State University
Research Assistant August 2009 - December 2014
Department of Chemical and Bio-molecular Engineering
North Carolina State University
Lecturer June 2007 - August 2009
Department of Chemical Engineering
Bangladesh University of Engineering and Technology (BUET)
Education
Ph.D., Chemical Engineering, NC State University, 2015
MSc, Chemical Engineering, NC State University, 2011
BSc, Chemical Engineering, Bangladesh University of Engineering & Technology (BUET), 2007
Professional service
Reviewer
Advanced Materials Interfaces
Advanced Functional Materials
Applied Physics Letters
IEEE Transactions on Biomedical Engineering
Prospective graduate students
Khan Lab aims to study, design, and develop soft-materials, unconventional processes, and reconfigurable micro/nano-devices that can be harnessed and optimized further for the advanced biochemical, biomedical, and physicochemical applications. The lab is also keen to establish a multidisciplinary smart-manufacturing research group by including researchers from various backgrounds. Through short and long-term active collaboration, Khan Lab would like to address fundamental challenges associated with soft micro-device fabrication, 3D/4D (bio) printing, and patterning, advanced hybrid sensor manufacturing, biomedical device development - which are still unnoticed, and under-explored, and need further investigation.
If you would like to inquire about current openings, please email me and attach your resume.
A few of the on-going research projects include:
Harnessing soft materials for reconfigurable micro-devices, and wearables,
Establishing implantable neural-microfluidic devices and real-time health-monitoring sensors,
Studying the utility of 4D printing in disease-on-chip research, and
Developing artificially intelligent hybrid sensors for physicochemical, biochemical, and environmental health purposes
Understanding structure-property relationships of polymers, hydrogels, alloys, foams and nano-particles.
Research interests
Micro and nano-fluidics
Soft and deformable electronics
Wearable sensors
Implantable micro-chips
Patterning and printing
Micro-process control, and automation
Targeted and controlled drug delivery
Advanced manufacturing/smart manufacturing
Grants received
NIH: SBIR/STTR
National Institute of Alcohol Abuse and Alcoholism - Grant: R43AA027408-01
"1-D Titania Nanostructure Based Wearable Alcohol Sensor with Tunable Sensitivity and Artificial Intelligence" Project Duration: 1 Year; Role: Principal Investigator (PI)
Publications
M.R. Khan, G.J. Hayes, J.-H. So, M.D. Dickey, "A Frequency Shifting Liquid Metal Antenna with Pressure Responsiveness," Applied Physics Letters, 99, 013501 (2011).
M.R. Khan, G.J. Hayes, S. Zhang, M.D. Dickey, G.L. Lazzi, "A Pressure Responsive Fluidic Microstrip Open Stub Resonator Using a Liquid Metal Alloy," IEEE Microwave Theory and Techniques Letters, 22(11), (2012).
M.R. Khan, C.B. Eaker, E.F. Bowden, M.D. Dickey, "Giant and Switchable Surface Activity of Liquid Metal via Surface Oxidation," Proceedings of the National Academy of Sciences, 111(39), (2014).
M.R. Khan, C. Trlica, J.-H. So, M. Valeri, M.D. Dickey, "The Influence of Water on the Interfacial Behavior of Gallium Liquid Metal Alloys," ACS Applied Materials and Interfaces, 6(24), (2014).
M.R. Khan, C. Trlica, M.D. Dickey, "Electrochemically Controller Capillary Withdrawal of a Liquid Metal Alloy from Microchannels," Advanced Functional Materials, 25(5), (2015).
C. B. Eaker, M.R. Khan, M.D. Dickey, "A Method to Manipulate Surface Tension of Liquid Metal alloy via Surface Oxidation and Reduction," Journal of Visualized Experiments, 107, (2016).
M. Wang, C. Trlica, M.R. Khan, M. D. Dickey, J. Adams, " A Reconfigurable Liquid Metal Antenna Driven by Electrochemically Controlled Capillarity," Journal of Applied Physics, 117(19), (2015).
M. Wang, M.R. Khan, C. Trlica, M. D. Dickey, J. Adams, " Pump-free Feedback Control of a Frequency Reconfigurable Liquid Metal Monopole," IEEE Symposium on Antennas and Propagation and USNC/USRI National Radio Science Meeting, 2223-2224, (2015).
M. Wang, M.R. Khan, M. D. Dickey, J. Adams, "A Compound Frequency and Polarization Reconfigurable Crossed Dipole Using Multi-Directional Spreading of Liquid Metal," IEEE Antenna and Wireless Propagation Letters, 99, (2016).
M.R. Khan, J. Bell, M. D. Dickey, "Localized Instabilities of Liquid Metal Films via In-Plane Recapillarity," Advanced Materials Interfaces, (2016)
C. Cooper, K. Arutselvan, Y. Liu, D. Armstrong, Y. Lin, M.R. Khan, J. Genzer, M. D. Dickey, "Stretchable Capacitive Sensors of Torsion, Strain, and Touch Using Double Helix Liquid Metal Fibers," Advanced Functional Materials, (2017)
Y. Lin, O. Gordon, M.R. Khan, N. Vasquez, J. Genzer, M. D. Dickey, "Vacuum filling of complex microfluidic channels using liquid metals," Lab on a chip, (2017)
Patents/invention disclosures
Methods, Systems, and Computer-Readable Media for Voltage Controlled Reconfiguration of Liquid Metal Structures, US Patent 20160122888 (2016)
Flexible Stretchable Capacitive Sensor, US Patent 20180113032A1 (2018)
Presentations
M.R. Khan, "Characterizing, Rupturing, and Removing Surface Oxide (Ga2O3) to Manipulate Room Temperature Liquid Metal Alloy (Eutectic Gallium Indium)", University of Utah, (2017) (Invited talk)
M.R. Khan, C. Trlica, C.B. Eaker, M.D. Dickey, "Electrochemically Induced Actuation of a Liquid Metal Alloy for Shape Reconfigurable Microsystems', ECS Fall Conference, SF, California, (2013) (Invited talk)
M.R. Khan, C. Trlica, C.B. Eaker, M.D. Dickey, "Engineering the Shape of a Liquid Metal Alloy by Tuning its Surface Oxid," Graduate Student Research Symposium, NC State University Graduate School, Raleigh, NC, (2013) (Best research award winner)
M.R. Khan, M. D. Dickey "Shape reconfigurable liquid metal wire," NC ACS Symposium, Raleigh, NC, (2013) (2nd best poster winner)
M.R. Khan, M. D. Dickey, "Engineering the Shape of a Liquid Metal Alloy by Tuning its Surface Oxide," Schoenborn Graduate Research Symposium, Raleigh, NC, (2013) (Best poster award)
O. Gordon, M.R. Khan, M. D. Dickey, "Vacuum Filling of Complex Microfluidic Channels by Liquid Metal," Undergraduate Research Symposium, NC State University, (2013) (Best poster)
M. Valeri, M.R. Khan, M. D. Dickey, "Tuning the Yield Properties of a Semiconducting Membrane (Ga2O3) using water", Undergraduate Research Symposium, NC State University, (2012) (Best poster)
M.R. Khan, M. D. Dickey, "Engineering the Yield Properties of Semiconducting Membrane (Ga2O3) on a Liquid Metal Alloy", MRS Fall meeting, Boston, MA, (2012)
M.R. Khan, M. D. Dickey, "Engineering the Yield Properties of Nano-scale Semiconducting Membrane (Ga2O3) on a Liquid Metal Alloy", SERMACS Conference, Raleigh, NC, (2012)
M.R. Khan, M. D. Dickey, "Engineering the Yield Properties of an Oxide Skin on a Liquid Metal Alloy," Triangular Soft Matter Workshop, Raleigh, NC, (2012) (Best poster award)
M.R. Khan, M. D. Dickey, "Engineering the Interfacial Properties of a Liquid Metal Alloy," NC ACS Symposium, Raleigh, NC, (2011) (3rd best poster award)
Teaching and mentoring activities
Undergraduate Research Mentor December 2009 - September 2016

Department of Chemical and Bio-molecular Engineering, North Carolina State University

Graduate Research Instructor August 2011 - September 2016

Department of Chemical and Bio-molecular Engineering, North Carolina State University.

K-12 Student Mentor August 2011 - September 2016

Department of Chemical and Bio-molecular Engineering, North Carolina State University.

Teaching Assistant January 2010 - December 2010

Department of Chemical and Bio-molecular Engineering, North Carolina State University.

Lecturer June 2007 - August 2009

Department of Chemical Engineering, Bangladesh University of Engineering and Technology (BUET)

;