About our College
A founding college of the University, we have a long tradition of excellence in teaching, research and engagement programs that benefit the health and economic vitality of Nevada. We offer programs in:
agriculture, horticulture, rangeland and veterinary sciences
biochemistry and molecular biology
children, youth and families
community and economic development
health and nutrition
natural resources and environmental science
New agreement provides for 4-H Camp & Learning Center in southern Nevada
Extension collaborates with Lincoln and Clark counties to provide youth programs at facility in Alamo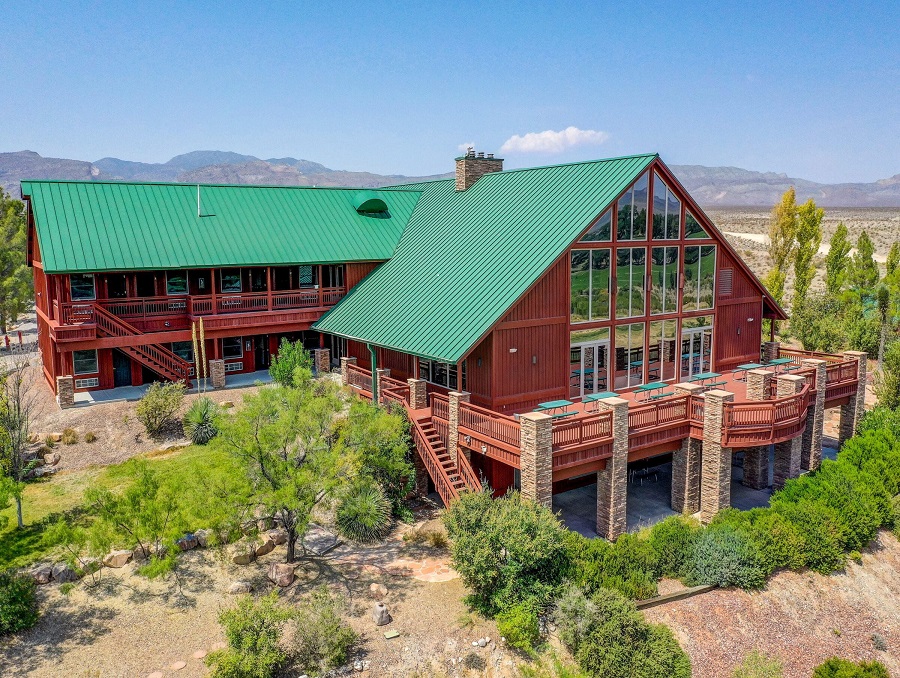 This 72-acre property in Alamo, Nevada, about 100 miles north of Las Vegas, is now the 4-H Camp & Learning Center, where Extension will provide camp and hands-on educational activities for youth.

A collaborative agreement among Extension, Clark County and Lincoln County will soon bring new educational and outdoor experiences to youth in southern Nevada. The agreement will provide a 72-acre venue for a 4-H camp and youth educational activities in southern Nevada, similar to the 32-acre Nevada State 4-H Camp at Lake Tahoe.
The new 4-H Camp & Learning Center is located in the Lincoln County community of Alamo, about 100 miles north of Las Vegas. The main building contains approximately 17,000 square feet with guest rooms, conference rooms and a commercial kitchen. The camp can accommodate 72 overnight and more than 200 day-use guests.
A large portion of Nevada's youth had only limited opportunities to camp experiences. The need for such opportunities is greater than ever, with rising mental health issues, suicides, isolation, loss of learning and decreased school engagement among young people. High-quality outdoor education programs at the new camp can help address these issues.
Since 1930, Extension has provided 4-H camps in Nevada, and 4-H camping has been an effective method of reaching, teaching and involving youth in outdoor education and leadership skills development.
Partnering to reach youth
"We wanted to have a facility for 4-H camps and hands-on outdoor learning in the southern part of the state for quite some time. Thanks to the hard work and generosity of our partners in Clark and Lincoln counties, youth in the southern part of our state will have more opportunities to experience the adventure, learning, fun and friendships that 4-H camps provide." - Extension Director Jacob DeDecker
Pesa Natumusuano'o Year (A Good Growing Year)
Desert Farming Initiative intern Lance Owyhee shares his experiences working to advance food sovereignty
Hello, my name is Lance Owyhee. I am from the Duck Valley Indian Reservation where I am enrolled. I am from the Newe (Western Shoshone), Numu (Northern Paiute) and Diné (Navajo) people. I am a junior at the University, studying Forest Ecology & Management, Wildlife Ecology & Conservation, and Indigenous Studies. I am the Pack Partnership Food Sovereignty Intern at the College's Desert Farming Initiative (DFI) this year.
DFI's Food Sovereignty Project is initiated by Indigenous students, part of the Experiment Station and supported by Extension. Working on the project has given me a chance to let my voice be heard, as well as implement cultural practices. I:
Propagate, grow and save seeds from plants of cultural interest
Create events for students and community members, including a 50-person feast prepared with elders who guided food preparation and shared cultural significance
Work with and receive teachings from the Reno-Sparks Indian Colony's Language & Culture Program
Spoke at the University's Food Security and Racial Justice panel
My favorite thing we have done is the feast we had. It has been a great experience so far, and there is just so much to do.
Advancing food sovereignty
"This project is important to advancing food sovereignty, to making sure that all people have access to healthy, culturally appropriate and sustainable food, and that they have choices and power over those food sources. We can continue advancing and learning from this project, so plants of cultural interest are better accessed by tribal communities and Indigenous students feel at home at the University." – DFI Director Jill Moe
Cattlemen's Update returns to provide market and research updates
Educational programs to be held virtually and at four locations across Nevada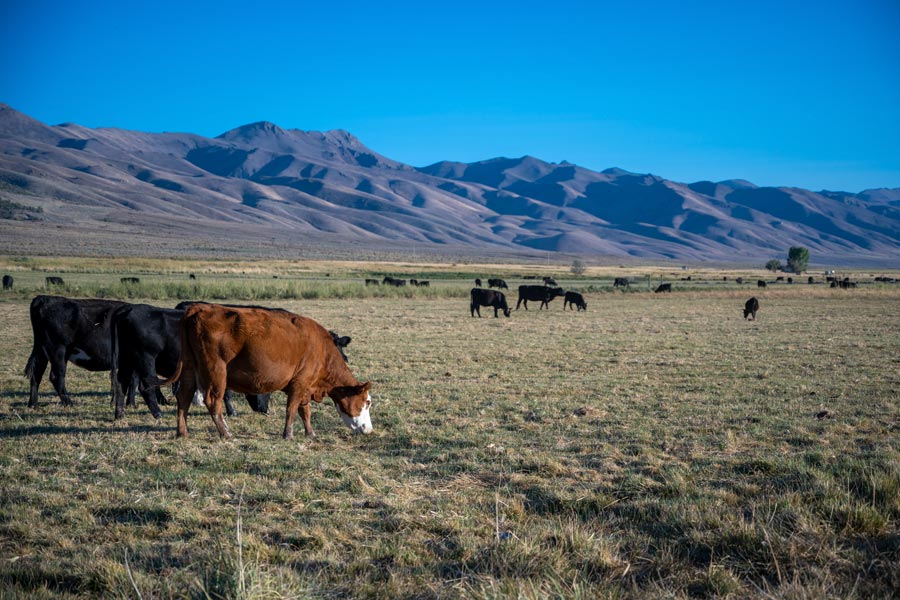 The College will host the Cattlemen's Update Jan. 9 – 13 virtually and at various locations. Photo by Robert Moore.

The College and its Extension and Experiment Station units will host the annual Cattlemen's Update in person and virtually in 2023, Jan. 9 – 13. For over 50 years, the College has held several sessions across Nevada in January to provide ranchers with current research-based information about issues that may affect the efficiency, productivity, profitability and sustainability of their businesses and Nevada's cattle industry.
The five-day event will be offered virtually on Jan. 9, and then in person at four locations across the state. The cost is $20 per ranch per location attended.
Topics for the in-person sessions:
Next grass to worry about: Ventenata and regional grazing study results
What is this economy going to bring the Nevada livestock industry?
Photo monitoring: A simple, easy and valuable monitoring tool
Inflation Reduction Act (IRA) and livestock support programs
Trich in cattle: Better to test than have it
Impacts of smoke on animal health
Schedule of sessions:
Jan. 9, 10 a.m., Virtual session
Jan. 10, 5:30 p.m., Fallon
Jan. 11, 5:30 p.m., Ely
Jan. 12, 12:30 p.m., Elko
Jan. 13, 10 a.m., Winnemucca
Reaching Nevada ranchers
"We hope to reach as wide of an audience as possible using online tools while still getting faculty and industry speakers out to meet with producers one-on-one." - Extension Educator Staci Emm, who coordinates the program
New resource sheds light on tree encroachment on sagebrush ecosystems
Up-to-date science-based information available on new website details how trees are taking over sagebrush ecosystems, the impacts, and what is being done to manage the issue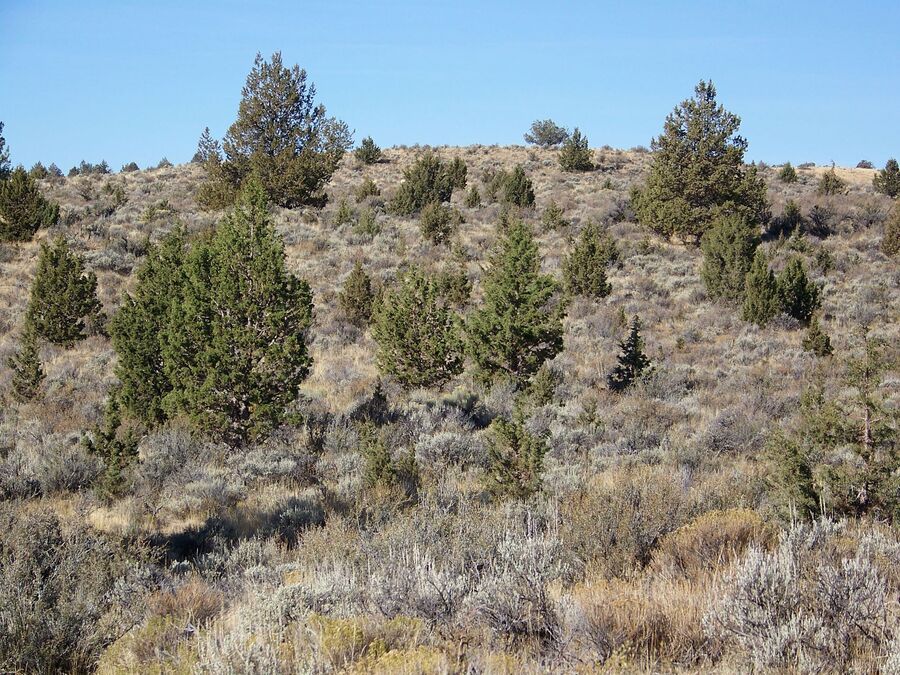 Junipers have begun to encroach upon this sagebrush ecosystem in Oregon. Photo by Jeremy Maestas, USDA-NRCS.

Extensive research shows that native conifer trees, such as juniper and pinyon pine, have been increasing their footprint on the landscape at an unprecedented rate for the past 150 years, especially in places such as the Great Basin. This accelerated conversion of shrubland and grassland ecosystems to woodlands is having undesirable impacts, including the loss of unique wildlife and wildlife habitat, reduced water availability and increased runoff and erosion, less land available for livestock grazing, and greater fuel loading for wildfires.
A new website by the collaborative Extension-led "PJ (pinyon-juniper) Encroachment Education Project" sheds light on the issue.
"The project provides science-based information on the ecology and impacts of the problem, as well as the collaborative work being done to address it," said Professor and Extension Specialist Christina Restaino. "The website is intended to help people understand the issue and serve as a clearinghouse of information to help land managers, professionals and agencies throughout the West in their collaborative efforts."
Project partners worked for two years on the site and include the USDA Natural Resources Conservation Service, the Bureau of Land Management and the Intermountain West Joint Venture.
Avoiding devastating impacts
"The conservation of a unique species like sage grouse is very important, but it's only part of the entire picture. There are many other potentially devastating impacts – including jeopardizing the livelihoods of our ranchers and their ability to produce food. This website can help people to understand that, and be a tremendous ongoing resource for those trying to do something about it." – Project partner Mandi Hirsch
Faces of the Pack | Paola Miramontes Gonzales
The environmental science student researcher is studying stream water quality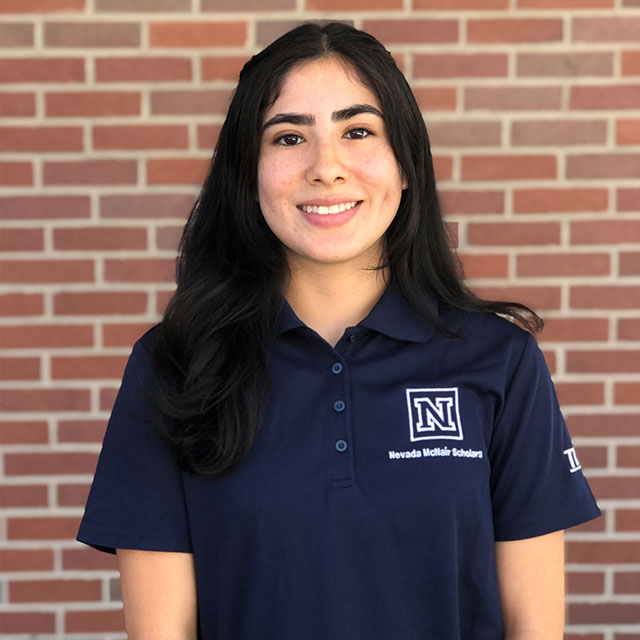 As much of Nevada remains in severe or extreme drought, Paola Miramontes Gonzalez, an environmental science student in the College, is studying how urbanization impacts the quality of water in Reno's streams. The work is funded by a University Research & Innovation Nevada Undergraduate Research Award. It will shed light on urbanization's impacts on water quality in semi-arid climates.

"I've always been interested in environmental science," Paola said. "The more I got into research, the more I realized how important the topic of water quality was… That it is super important to look into for the wellbeing of humans, animals and plants."

Helping Paola to tackle the topic is Assistant Professor in the College Joanna Blaszczak.

Paola said, "Right from the beginning, my mentor, Joanna Blaszczak, helped me not only pick an interesting research topic, but she's also taught me a lot of how to work in the lab and going out into the field. She's been super supportive through it all, super caring, and always quick to answer any questions I have."

An alum of Research & Innovation's Pack Research Experience Program, Paola is also studying biology in the College of Science and is a McNair Scholar.

To students following in her footsteps, Paola said, "Don't be afraid to ask questions, talk to professors and put yourself out there. [That] is all it really takes to pursue your dreams and interests."
Empowering students to pursue dreams
"It was the first collaboration with PREP that got me started on my research journey. Now, I feel like it's opened so many doors, whether that's going onto graduate school or doing more research projects in the future." -Paola Miramontes Gonzalez
Tasting event connects community with College's programs, facilities
Participants toured nutrition lab, enjoyed College-grown wine and foods
Elisabeth Watkins
The event was organized by Elisabeth Watkins (right), a master's student in the College, and featured presentations by Dean Bill Payne (left).

College Dean Bill Payne delivered a presentation at the event on fulfilling the land-grant mission.

Guests explored the College's Nutritional Science Laboratory with Nutrition Department Chair Jamie Benedict and Dietetics Program Director Jolyn Wirshing.
On Nov. 11, the College hosted the A Taste of CABNR event to introduce agriculture, biology, and food and nutrition community members to our programs and facilities. We invited over 30 individuals to enjoy a progressive dinner cooked by chef and caterer Elizabeth Barry.
The evening began with tasting wine made with grapes grown by the College and made in partnership with its Experiment Station and the Nevada Grape Growers & Winemakers. Included in the meal were products donated by the College's Desert Farming Initiative and Wolf Pack Meats, and Sandhill Wild Rice.
Guests were able to explore the Nutrition Department's Nutritional Science Lab with Department Chair Jamie Benedict, who gave an overview of the programs available to students. Dietetics Program Director Jolyn Wirshing, MPH, RDN, provided examples of courses and labs for which the lab would be used.
Wolf Pack Meats Operations Manager Thomas Kulas gave an update on the processing facility. The plan is to start processing animals again after the first of the year. Associate Dean of Academic Affairs Claus Tittiger gave guests insight into the Desert Farming Initiative.
The evening concluded with presentations by Dean Bill Payne on fulfilling the land-grant mission. The College hopes to inspire the community to offer internships, job opportunities and scholarships.
First Independent Bank generously sponsored the event.
Our programs work together to make an impact
Our teaching, research and engagement programs are intertwined and complement one another. Faculty who teach on campus also conduct research as part of our Experiment Station, allowing students to learn about and participate in research. Extension faculty engaging with communities identify research needs, as well as join Experiment Station faculty to conduct research. Faculty on campus help to develop Extension programs in communities.
Researching critical issues
Experiment Station faculty conduct research at experiment stations, labs and research facilities across the state, as well as teach classes and share and conduct research with students. The state-federal partnership tackles issues affecting Nevada's citizens, communities and economy.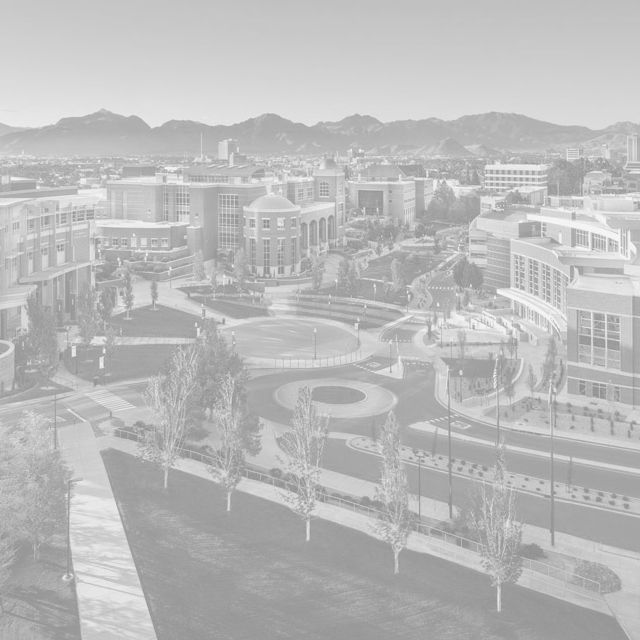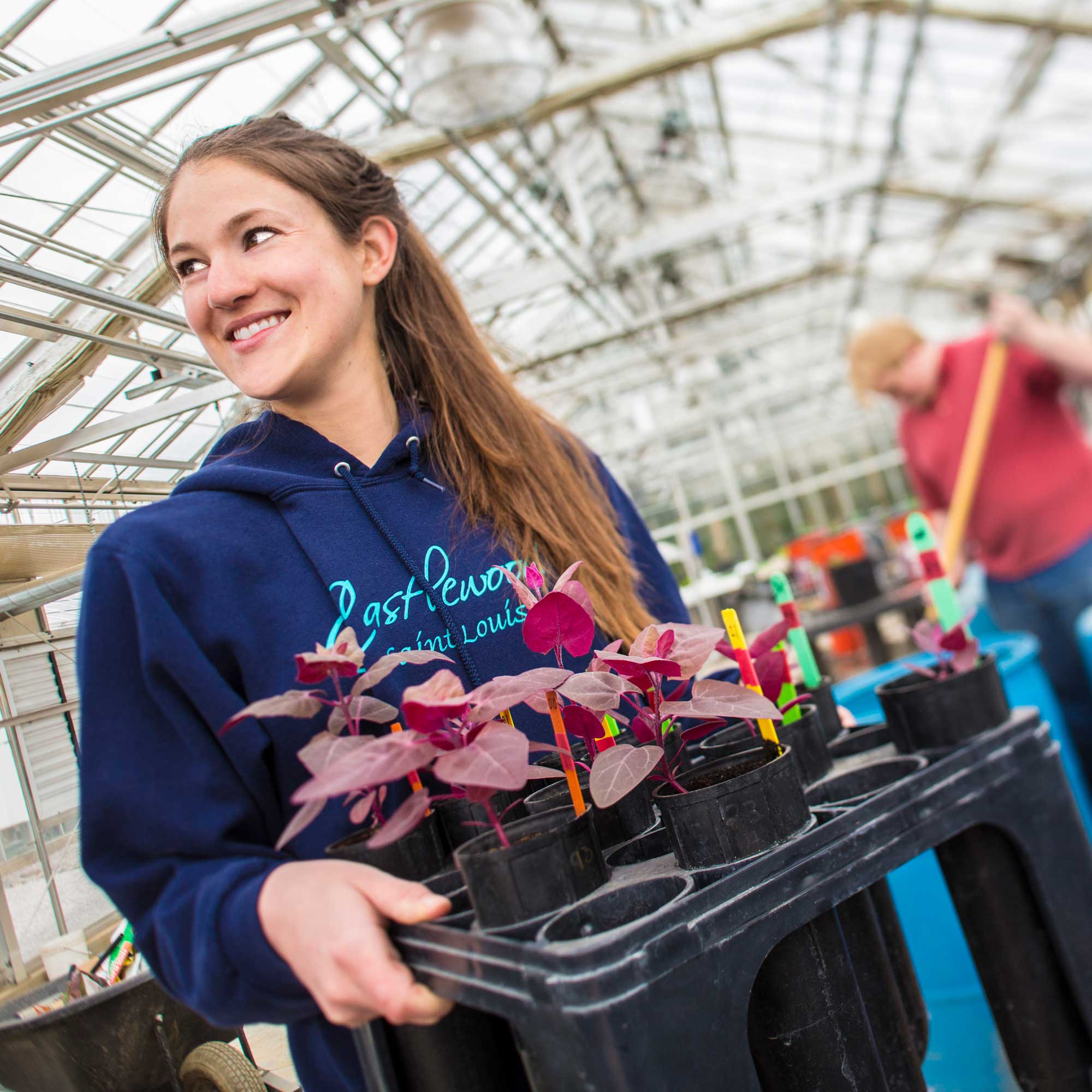 Teaching University students
We offer 17 undergraduate and graduate degrees to prepare students for high-paying, in-demand careers in agriculture, rangeland & veterinary sciences; biochemistry & molecular biology; natural resources & environmental science; and nutrition.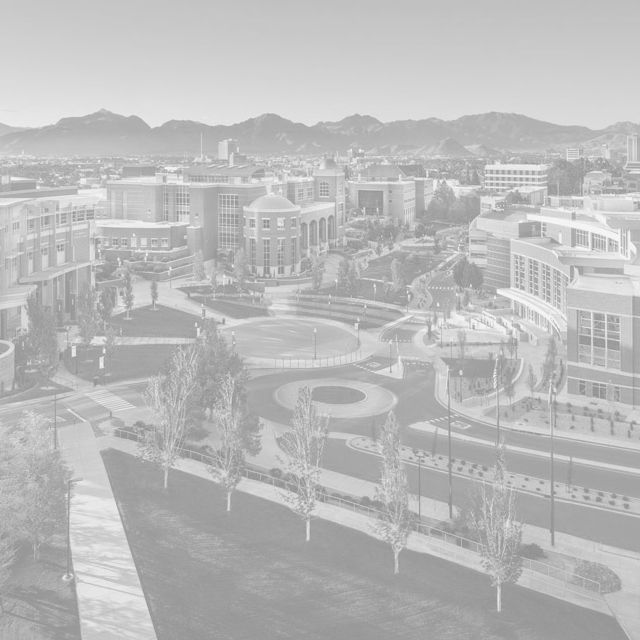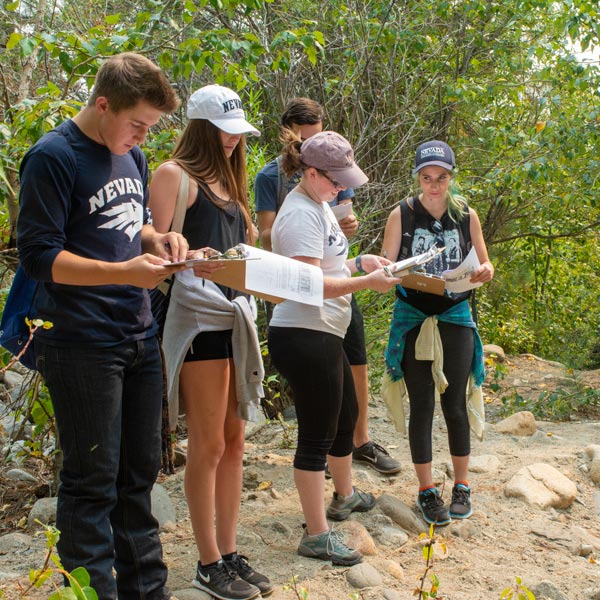 Engaging Nevada communities
Extension is engaged in Nevada communities, presenting research-based knowledge to address critical community needs. The county-state-federal partnership provides practical education to people, businesses and communities, fulfilling the University's land-grant mission.