About our College
A founding college of the University, we have a long tradition of excellence in teaching, research and engagement programs that benefit the health and economic vitality of Nevada. We offer programs in:
agriculture, horticulture, rangeland & veterinary sciences
biochemistry & molecular biology
children, youth & families
community & economic development
health & nutrition
natural resources & environmental science
Kickoff to Kindergarten fair holds drive-through event for parents and youth
Extension hosts back-to-school family pre-k event with community partners
Hannah Alfaro
Extension partnered with Las Vegas-Clark County Library District and Vegas PBS to host the fifth annual Kickoff to Kindergarten fair. This year's drive-through event included take-home lesson and activity kits to provide children ages 3-5 and their parents with knowledge and skills to help get the children ready for kindergarten. Some of these kits included a Little Helpers cookbook and wooden spoon, scissors skills activity sheets with scissors, and materials and instructions for paper plane building.
"Kickoff to Kindergarten was different this year because it was a drive-through event, with the hands-on activities being shared as take-home lessons," Heidi Petermeier, Extension program officer, said.
The event was held Sept. 12, from 10 a.m. to noon, at the East Las Vegas Library, 2851 E. Bonanza Road in Las Vegas. The event was free and open to the public, and school readiness supplies were given to the first 250 families.
Support for the Kickoff to Kindergarten event was provided by Acelero Learning Centers; Clark County School District Family and Community Engagement Services; Girl Scouts; Lakeshore Learning; Las Vegas Urban League; North Las Vegas Library District; Prevent Child Abuse Nevada; University Medical Center Healthy Living Institute; and University of Nevada, Las Vegas Lead Poisoning & Prevention.

284
PARTICIPANTS ATTENDED

13
DRIVE-THRU TABLES OFFERED

5
VOLUNTEERS WORKED

38
ZIP CODES SERVED
Building brighter futures for Nevada's children
"It's important that we continue to support parents of young children so that they have the tools and resources they need to prepare their children for kindergarten, especially during this time of distance learning. We can also help make learning fun and engaging." -Program Officer Heidi Petermeier
4-H Youth Development Program helps connect families struggling with online learning to volunteer helpers
Extension and community partners work together to launch student support initiative in Moapa Valley
Irval LaFaun Mortensen
The Moapa Valley Community Education Advisory Board is calling on community volunteers to help establish a new resource to help support students in the Moapa Valley community.
The board is partnering with Extension's 4-H Program and Clark County Parks & Recreation to identify students and parents who need help and link them up with volunteers who are willing to assist.
Volunteers will assist students in organizing their class loads, submitting virtual assignments, navigating Canvas, and guiding the students through this new and sometimes confusing way of attending school.
"We have seen that our students and their families are really weathering the storms of technology as they adjust to new ways of attending online hybrid schooling," Board Chairperson Wendy Mulcock said.
"This student/parent support program is an opportunity for people to help by volunteering their time and talents."
Those who would like to volunteer to help local kids can contact Extension's Dianna Walker for more information.
Growing leadership, citizenship and life skills
4-H is a community of young people across America. Members learn life skills, make new friends, enhance self-esteem, achieve personal goals, develop positive relationships with peers and volunteers, and have fun learning and sharing as a family and a club.
Annual sheep sale held for new agricultural research and Extension center
University completes its first sale in Eureka County
Mike Wolterbeek
More than 200 sheep were auctioned off at the annual sale of the nationally famous Rafter 7 sheep herd held recently at the Eureka County Fairgrounds, and the first auction that will help fund the University's new Great Basin Research & Extension Center located in Eureka.
Buyers came from all states adjoining Nevada plus nine others from around the country. There were 85 buyers at the fairgrounds and many buyers from distant states via telephone for the Sept. 12 event that brought in $137,000.
"I was very pleased with the auction," Bill Payne, dean of our College, said. "The level of support from the industry and ranchers despite COVID-19, commodity prices, wildfires and other sources of uncertainty was quite gratifying."
The highest price paid for one sheep was $3,100, for a two-year old purebred Merino ram, and the lowest was $500. In all, 183 rams and 30 purebred Merino yearling ewes were sold. The rams were both purebred Merino and the popular Rambouillet/Merino crossbreeds developed in the 1990s by the University. They are not show sheep, and are grown out under harsh range conditions in the high-desert mountain ranges of Nevada.
Working with ranchers and industry
"I heard from buyers how much the Rafter 7 Merino sheep program has helped improve wool quality and economics for the range sheep industry, and how appreciative they are that the University has stepped in to carry this breeding program forward. That makes it all worthwhile to me personally and is a direct and positive impact from the University in its land-grant mission." -Center Director & Extension Educator Gary McCuin
Extension aims to help older adults stay healthy amid COVID-19
Healthy aging specialist and team collaborate with others to help meet the needs of Nevada seniors
Molly Malloy
The aging population has been particularly at risk since the COVID-19 pandemic erupted earlier this year. Natalie Mazzullo, Extension healthy-aging specialist, has been helping to create a safe and engaging environment for homebound seniors in Nevada.
Mazzullo serves as an action team member for the state's Nevada COVID-19 Aging Network Rapid Response Team, known as Nevada CAN. She is a member of both the social service action team and the food and medication action team. Nevada CAN is focused on maintaining the quality of life for the 454,221 homebound elders in Nevada. Keeping elders safe from exposure to the virus, while ensuring they are well-supplied, have access to medical and social services, and remain free from isolation are the top priorities.
Connecting seniors with services
"I am honored to be part of the Nevada CAN action teams to assist Nevada's elders with social engagement, and food and medication. As a result of Nevada CAN and the efforts of so many compassionate and caring professionals and volunteers, Nevada elders have had the opportunity to become connected with much-needed services." -Healthy-Aging Specialist Natalie Mazzullo
University mitigation efforts to 'Protect the Pack'
President Sandoval addresses the Pack regarding COVID-19 challenges and plans for the academic year
Brian Sandoval
Dear Wolf Pack Family,
COVID-19 remains a significant challenge, not only for our institution, but for our community, the state of Nevada and our country.
Despite the University's efforts to mitigate the spread of COVID-19, we have seen increases in the number of positive cases on campus, especially among students, but not many faculty and staff. Although we have done an extraordinary job of fighting the spread of the virus on campus by wearing face coverings, social distancing and using good hygiene, off-campus activities have contributed to the spike in positive cases on campus.
We must find ways to lessen these rates in the best interests of our University family and the broader community. I write today to share our plan forward, which is essential in order to safeguard the health of everyone associated with our University.
Protecting the Pack
"So many of our Wolf Pack Family continue to make shared sacrifices in an effort to mitigate the spread of coronavirus. Our number one priority is to always protect the health, safety and welfare of our campus and the community we serve. It is always our mission to 'Protect the Pack.'" -President Brian Sandoval
Growing a stronger Nevada
Our programs work together to make an impact
Our teaching, research and engagement programs are intertwined and complement one another. Faculty who teach on campus also conduct research as part of our Experiment Station, allowing students to learn about and participate in research. Extension faculty engaging with communities identify research needs, as well as join Experiment Station faculty to conduct research. Faculty on campus help to develop Extension programs in communities.
Researching critical issues
Experiment Station faculty conduct research at experiment stations, labs and research facilities across the state, as well as teach classes and share and conduct research with students. The state-federal partnership tackles issues affecting Nevada's citizens, communities and economy.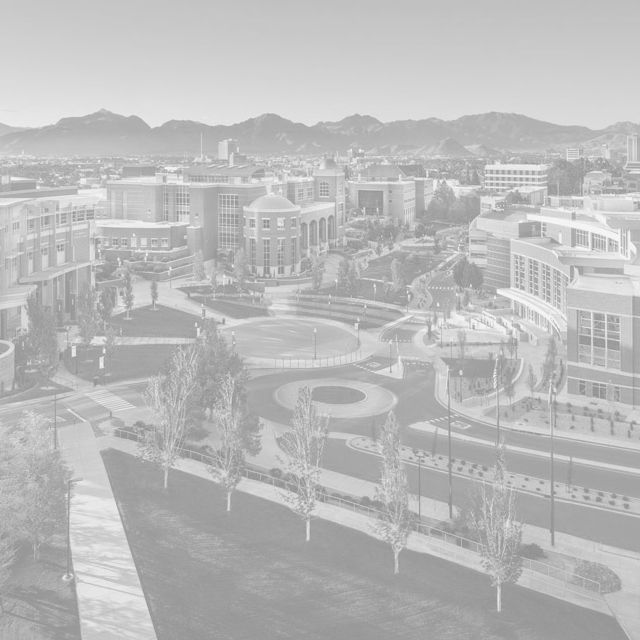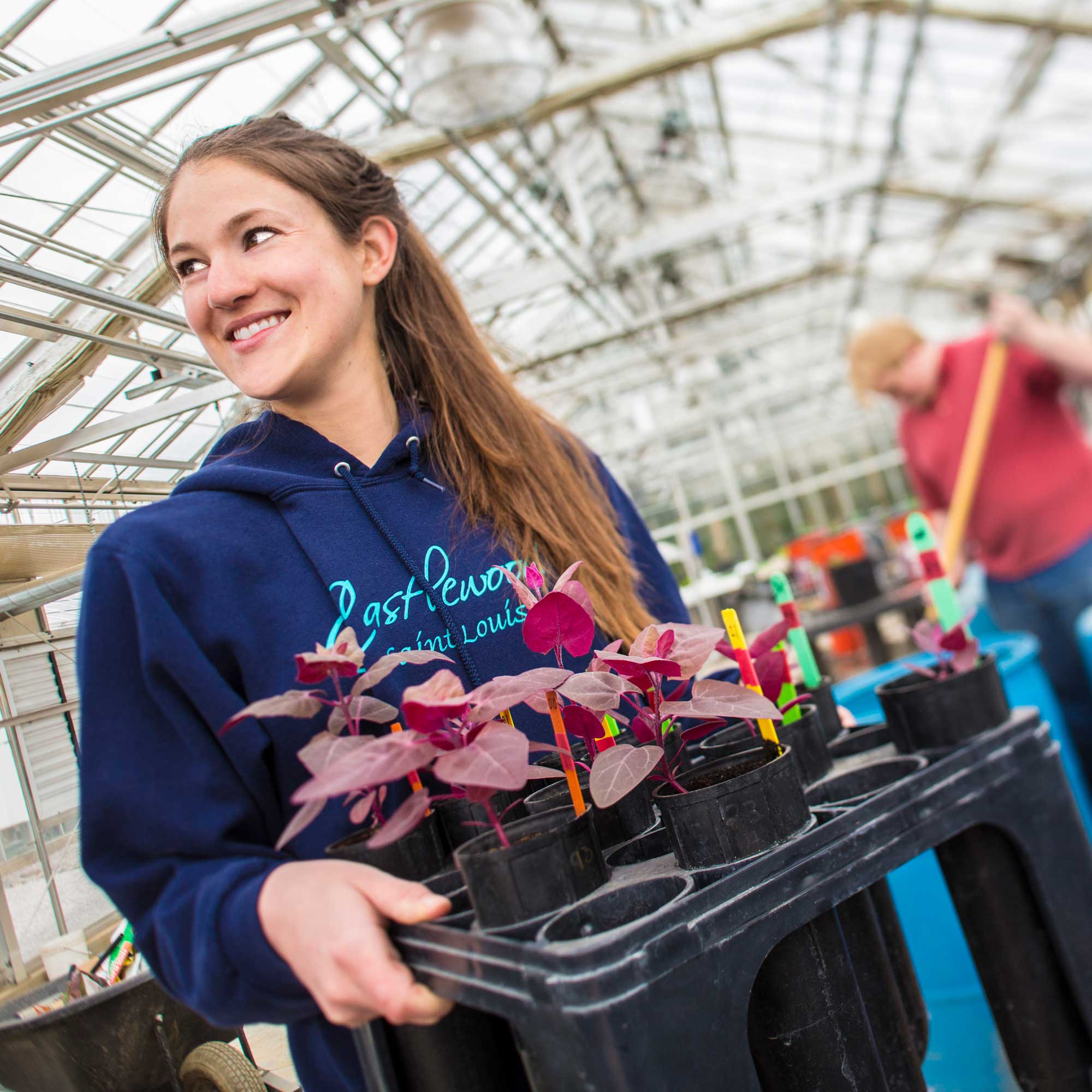 Teaching University students
We offer 17 undergraduate and graduate degrees to prepare students for high-paying, in-demand careers in agriculture, rangeland & veterinary sciences; biochemistry & molecular biology; natural resources & environmental science; and nutrition.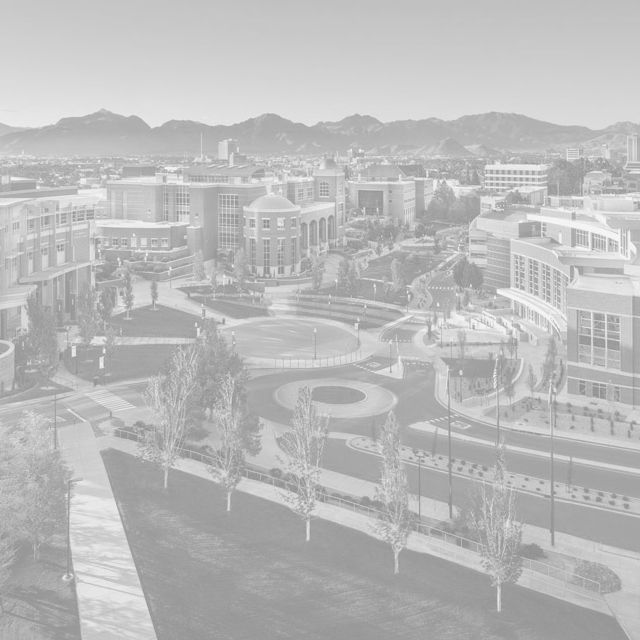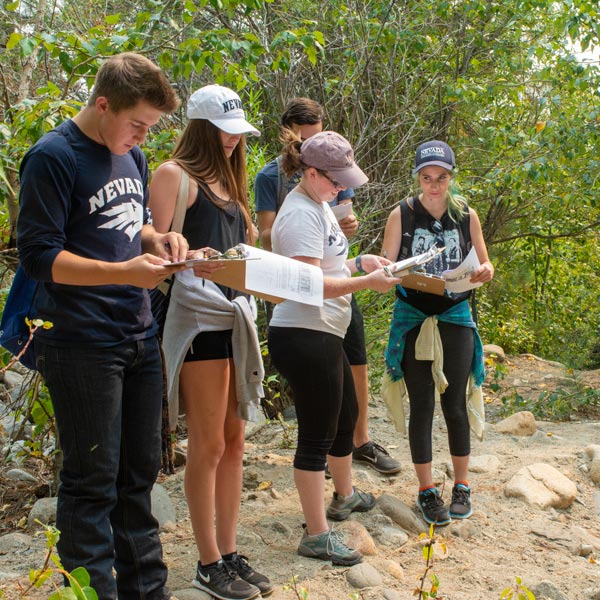 Engaging Nevada communities
Extension is engaged in Nevada communities, presenting research-based knowledge to address critical community needs. The county-state-federal partnership provides practical education to people, businesses and communities, fulfilling the University's land-grant mission.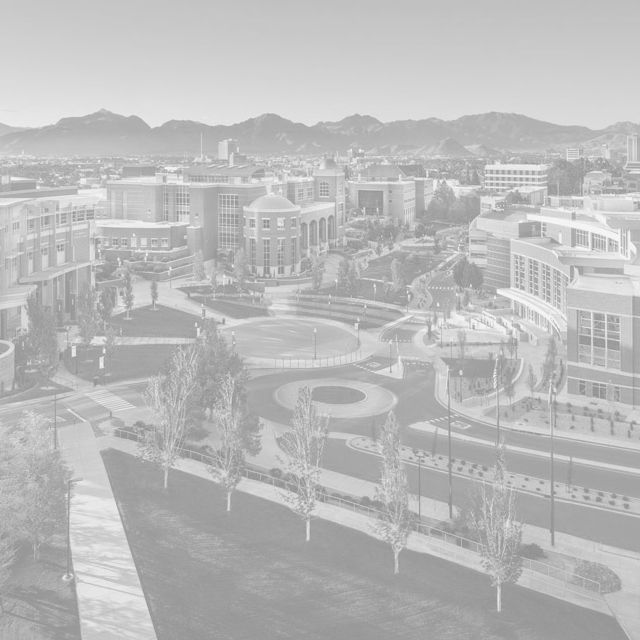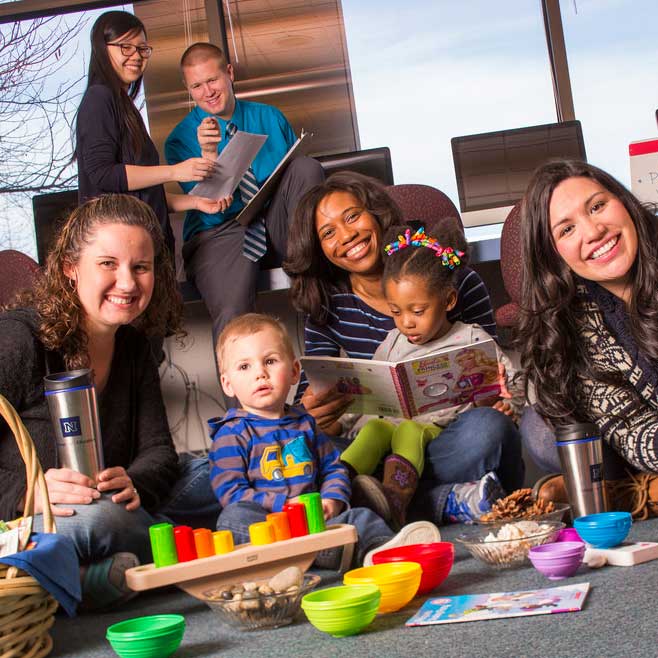 Want to help grow Nevada?
Consider making a contribution in support of classroom, lab or office space; graduate assistantships; student scholarships; or upgrades to the Nevada 4-H Camp. To learn more, please contact Mitch Klaich '02, director of development, at 775-682-6490.