About our College
A founding college of the University, we have a long tradition of excellence in teaching, research and engagement programs that benefit the health and economic vitality of Nevada. We offer programs in:
agriculture, horticulture, rangeland & veterinary sciences
biochemistry & molecular biology
children, youth & families
community & economic development
health & nutrition
natural resources & environmental science
Youth increase cultural awareness through online culinary arts program
4-H virtual lessons also incorporate chemistry and science concepts
Claudene Wharton
In her role as Clark County 4-H STEAM coordinator for Extension, Sarah Monique Somma was charged with creating curriculum to educate youth in STEAM (science, technology, engineering, art and math). In one of the programs she designed, Somma set out to not only educate youth in culinary arts, but also to increase their appreciation for other cultures and incorporate concepts of chemistry and science.
The program, "Cultural Awareness Through Culinary Arts," consisted of seven 90-minute sessions during which Somma cooked a dish from another country, while also discussing the country's culture with youth. She chose recipes that lended themselves to talking about chemistry, such as how capsicum, which makes food spicy, is a good molecule for thinning your blood; or how brining actually acts as a preservative allowing food to stay edible for longer without refrigeration, important in parts of the world where refrigeration may not be available to everyone.
"In this climate of pointing out differences, food is one thing that can always bring people from different cultures together," Somma said. "We need to do more things like this with our youth in order to provide hope for a more united future."
Growing leadership, citizenship and life skills
4-H is a community of young people across America. Members learn life skills, make new friends, enhance self-esteem, achieve personal goals, develop positive relationships with peers and volunteers, and have fun learning and sharing as a family and a club.
Sorghum studied for beer-brewing potential and public use
University researchers testing grains for drought-resistance, high yield and good flavor
Tiffany Kozsan
When Melinda Yerka came to the University in 2017 as an assistant professor in our College, she knew she wanted to work with fermenting sorghum. John Baggett, who earned his bachelor's degree in Biochemistry & Molecular Biology at the University in 2015, also returned to pursue his doctorate because he wanted to study the biochemistry of fermentation. Together, and funded by $650,000 in grants, the pair are investigating new sorghum varieties emerging from Yerka's breeding program.
They are also investigating new techniques for malting, which is a pre-brewing process that helps create the desired flavor and makes brewing proceed more efficiently, and brewing to find the best process for use by local breweries.
"Sorghum is gluten free," Yerka said. "John, who previously conducted research and development with barley-based beer recipes at the Depot Craft Brewery and Distillery in Reno, had seen a demand for gluten-free beer."
The new varieties will be finished this fall, and the next step is malting and fermenting to check their performance and quality. The team will work with Arne Martin, owner of 40 Mile Malt in Fallon, to malt the grain prior to brewing. From there, the team will partner with local businesses, including the Depot Craft Brewery and Distillery, to have consumers taste-test the flavors.
Brewing better beer
"We'll be fermenting these sorghum and barley varieties to see how their production environment impacts the flavor profile and makes the best beer. We also want to know how similarly barley grain and sorghum grain act during malting and brewing, as this will help us optimize methods that are specific to sorghum." -Assistant Professor Melinda Yerka
Growing doctors, and love too
Biochemistry & molecular biology grad earns his M.D. and a classmate's heart
Ashley Andrews
Lance Horner graduated from our College in 2013 with a degree in biochemistry & molecular biology. He went on to attend the University's medical school, where he met and worked with Aradhana Mehta. In their time at school and at work, they "grew together as people, as future physicians and as a couple," Aradhana said.
Lance graduated from medical school in 2017, but one test was particularly challenging for him— receiving permission from Aradhana's parents and sister to propose. It took seven days, but he passed, and on a scavenger hunt across Spain, he proposed.
She said yes, and the pair were married in Las Vegas last April with two ceremonies, including a traditional Indian ceremony. Shortly after, Aradhana too graduated medical school, taking the pair from Mr. and Mrs. to Dr. and Dr.
They said they'd be happy to practice here in Nevada after their residencies; "We just love the community and the people that we work with," Aradhana said.
Growing doctors & scientists
A degree in biochemistry & molecular biology can serve as an excellent primer for those interested in becoming a doctor. It's a challenging subject, and those who master it are ready to approach countless scientific endeavors, including medicine, nutrition, forensics, bioenergy, agriculture and more.
Extension program officer continues health education through virtual learning
Brittany Henderson joins Extension to enhance health literacy in school
Hannah Alfaro
Extension welcomes Brittany Henderson to the office in Clark County as a program officer for the Healthy Kids Early Start Program.
As a program officer, Henderson and her team are helping Clark County schools and preschool centers have the healthiest environments possible for their children. Henderson works with Clark County Title 1 schools and early childhood education centers to help young children establish lifelong healthy nutrition, physical activity and body image habits.
"Even though we've had to find new ways to work around the health restrictions, it has presented a lot of great new opportunities," Henderson said. "Now that we have the prerecorded videos, we're able to reach a lot more people in the Clark County area through social media and our website. The program is more accessible now than it was before this."
Growing healthy kids
"It's amazing seeing the impacts on the children before and after we come in with our programs. We teach preschoolers fundamental movement skills, like jumping and hopping, in an eight-week program, and at the end they're ready for kindergarten." -Brittany Henderson
Should kids have drinks with caffeine?
Caffeine can be overlooked by parents and others that care for small children
Chenin Treftz Nickel, Ph.D., R.D.
Caffeine is a stimulant that affects the central nervous system, making adults and children feel more active or energetic. Caffeine can be naturally occurring and/or added to foods and drinks. When caffeine is naturally occurring, it is not included on the Nutrition Facts panel or the Ingredients List.
The American Academy of Pediatrics discourages the use of caffeine among children. In addition to sleep disturbances, other side effects of caffeine include jittery or nervous feelings, headache, upset stomach, a faster heart rate, and increased blood pressure. It is possible to overdose on caffeine, resulting in seizures, abnormal heart rhythms and coma.
Drinks are the most common source of caffeine in children. Parents can visit our Rethink Your Drink website for free, tasty, caffeine-free drink recipes that kids love. And, parents can encourage children to get natural energy by drinking lots of water, getting plenty of sleep and eating a well-balanced diet.
Helping parents create a better future
When children are young, parents have more control over their kid's drink choices. "This creates an opportunity for parents to have a positive influence that can provide health benefits for their children long into the future." -Nutrition Associate Professor Jamie Benedict
Growing a stronger Nevada
Our programs work together to make an impact
Our teaching, research and engagement programs are intertwined and complement one another. Faculty who teach on campus also conduct research as part of our Experiment Station, allowing students to learn about and participate in research. Extension faculty engaging with communities identify research needs, as well as join Experiment Station faculty to conduct research. Faculty on campus help to develop Extension programs in communities.
Researching critical issues
Experiment Station faculty conduct research at experiment stations, labs and research facilities across the state, as well as teach classes and share and conduct research with students. The state-federal partnership tackles issues affecting Nevada's citizens, communities and economy.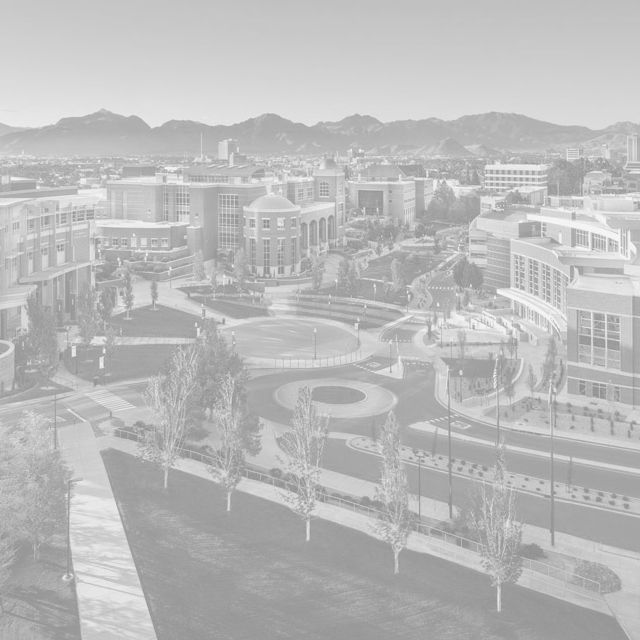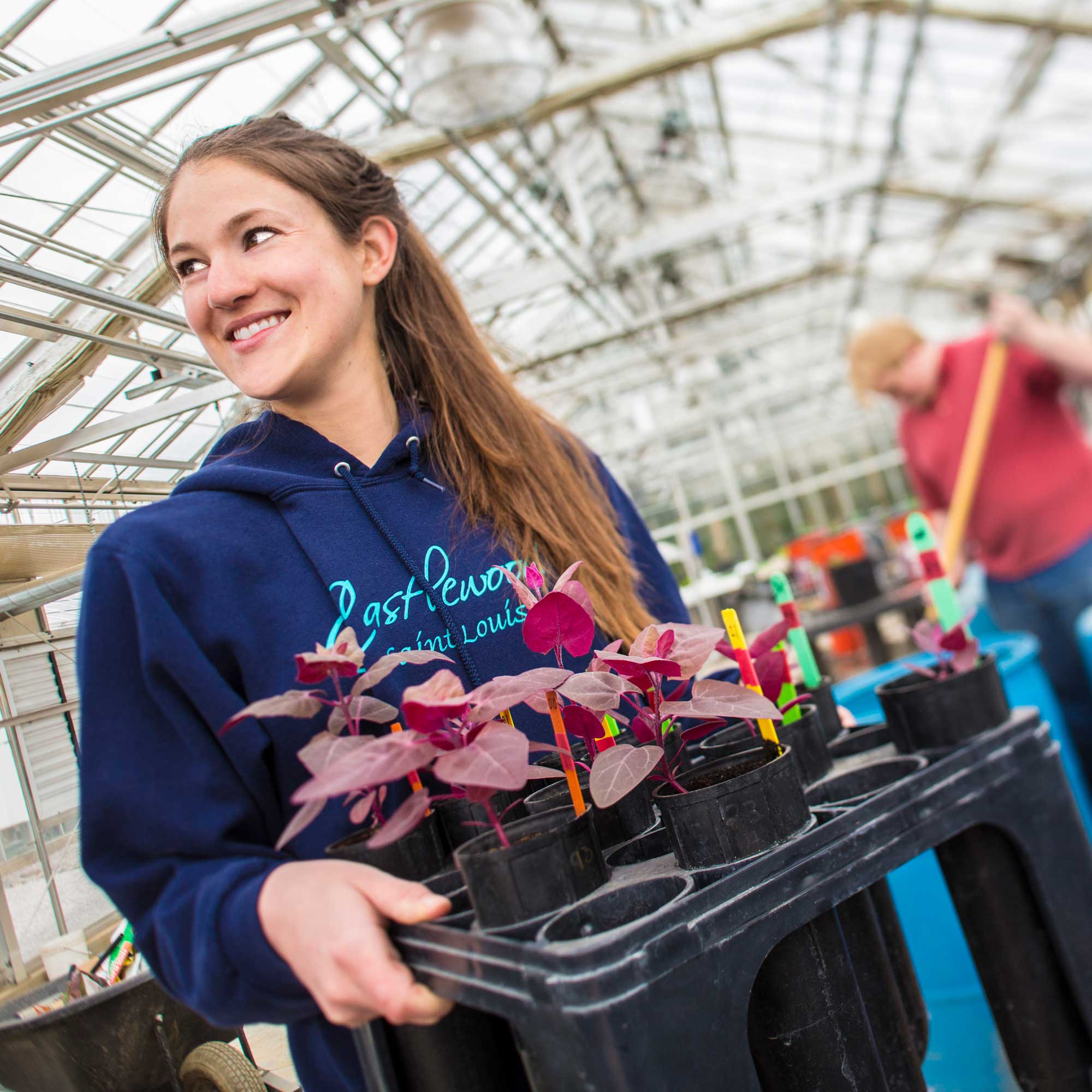 Teaching University students
We offer 17 undergraduate and graduate degrees to prepare students for high-paying, in-demand careers in agriculture, rangeland & veterinary sciences; biochemistry & molecular biology; natural resources & environmental science; and nutrition.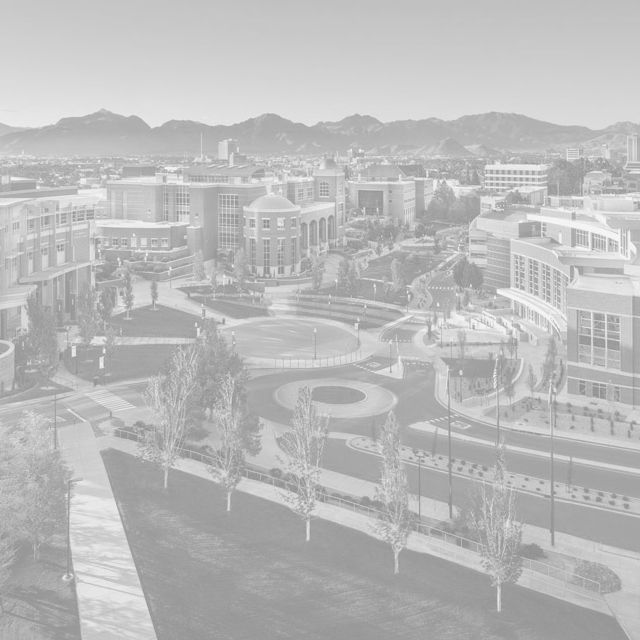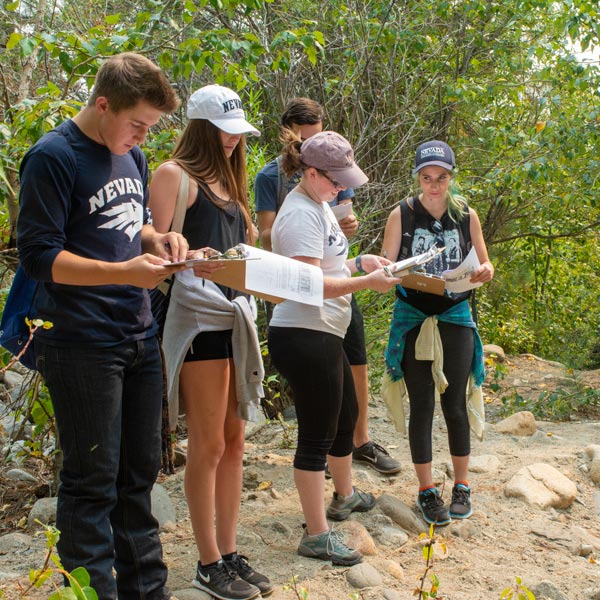 Engaging Nevada communities
Extension is engaged in Nevada communities, presenting research-based knowledge to address critical community needs. The county-state-federal partnership provides practical education to people, businesses and communities, fulfilling the University's land-grant mission.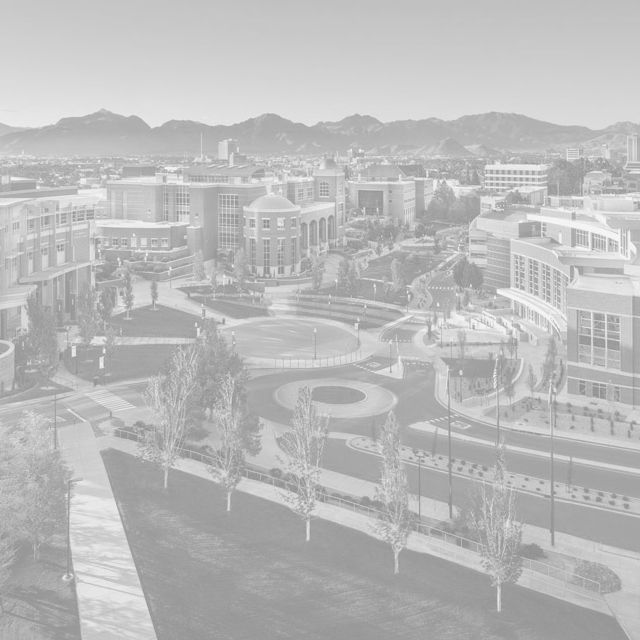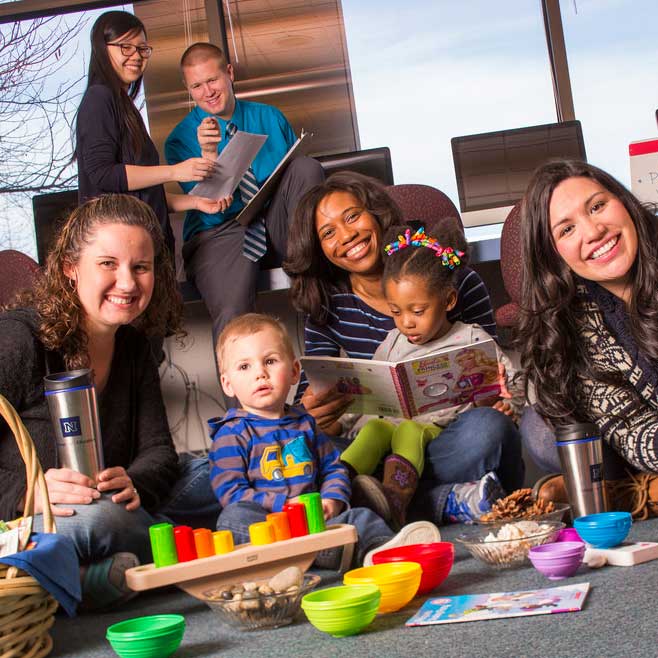 Want to help grow Nevada?
Consider making a contribution in support of classroom, lab or office space; graduate assistantships; student scholarships; or upgrades to the Nevada 4-H Camp. To learn more, please contact Mitch Klaich '02, director of development, at 775-682-6490.