Graduate Program in Philosophy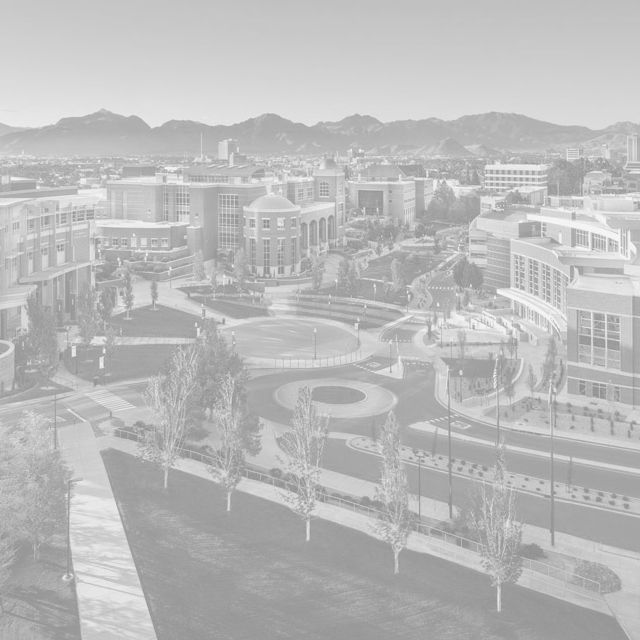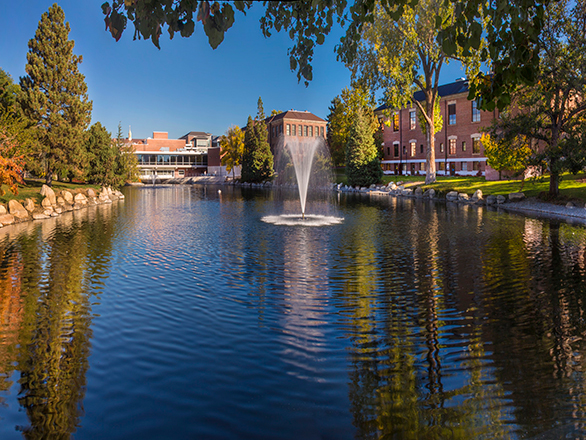 Program Information
Program Director: David Rondel | (775) 784-6846
Application Deadlines: March 1 (Fall) | November 1 (Spring)
Program Info: Philosophy handbook
Our graduate program offers a Master of Arts in Philosophy. Students will study a broad range of general areas of philosophy, as well as topics within contemporary philosophy driven by our faculty's on-going research. In addition to taught courses, the M.A. includes a graduate-only seminar that allows students to engage with each other in a warm and supportive environment to hone their philosophical skills. Our department also hosts visiting speakers on a monthly basis throughout the semester, which allows students to interact with internationally renowned philosophers and keep abreast of the latest development within the field.
An examination of the intersection of morals, ethics and truth
The ethics, law and politics track provides students with the opportunity to explore central debates - both historical and contemporary - in social, political, ethical and legal philosophy. Students will work with faculty members who have research specializations in a number of areas within value theory, including liberal and democratic theory, feminism, Marxism, critical theory, among others.
Course Requirements
30-33 credit hours (see course catalog for latest updates of philosophy graduate requirements).
Students who wish to pursue a Master's degree in philosophy at the University of Nevada, Reno may choose to take the general philosophy track or specialize in ethics, law and politics. Both tracks are offered on either a thesis or non-thesis basis. Students work with their advisors to develop their program. A student who opts for a non-thesis plan must complete 33 graduate credits. A student who opts for the thesis plan must complete 30 credits of graduate course work including six credits of thesis course work.
List of graduate course offerings:
PHIL 603 - Early Modern Philosophy
PHIL 604 - 19th Century Philosophy
PHIL 606 - American Philosophy
PHIL 609 - Recent French Phil
PHIL 610 - Plato
PHIL 611 - Aristotle
PHIL 615 - Kant
PHIL 625 - Philosophy of Language
PHIL 634 - Philosophy of Cognitive Science
PHIL 635 - Philosophy of Mind
PHIL 638 - Problems in the History and Philosophy of Science
PHIL 640 - Theory of Knowledge
PHIL 641 - Metaphysics
PHIL 650 - Ethical Theory
PHIL 651 - Happiness
PHIL 652 - Aesthetics
PHIL 653 - Topics in Philosophy of Law
PHIL 654 - Global Ethics and Justice
PHIL 657 - Political Philosophy
Admissions
Many of the students accepted into the M.A. program in philosophy have completed undergraduate philosophy majors or minors, though we also accept students with degrees in related areas and students with compelling interests or strong undergraduate backgrounds.
Normally, applicants should have an undergraduate grade-point average of B or better both overall and in philosophy courses. While having a background in philosophy is not necessary for admission, applicants are required to have completed three or more philosophy courses with a grade of B or higher to be considered for admission. Those who do not meet these requirements may apply for "graduate special" status and upon completion of three philosophy courses with the necessary GPA, may be considered for the M.A. program in philosophy. Applicants who wish to pursue this option should consult with the philosophy graduate director regarding the courses they need to complete.
We do not require GRE scores for admission into the program. However, such scores will be taken into consideration by the admissions committee if they are available.
The philosophy department has a two-part application to the MA. program:
Applicants for admission must meet the University of Nevada, Reno Graduate School's admission requirements. Applications to Graduate School are only accepted online. Be sure to indicate M.A. in Philosophy. Your official transcripts must be sent to the Graduate School.
In addition, please send the following directly to the Department of Philosophy:

Letter of Intent: a letter describing your interests and goals and explaining why you want to pursue your studies in our department. Be sure to indicate which program you are interested in - general philosophy or philosophy specializing in ethics, law and politics.
Writing Sample: sample of your recent writing in philosophy
References: three letters of recommendation, preferably from philosophy instructors, may be submitted through the Graduate School or sent to the Department of Philosophy.
If your record is unusual in some way and you feel as though you need additional supporting materials, we would like to consider them as well. Please send them directly to the philosophy department. If you have questions, please contact our Director of Graduate Studies, David Rondel.
Is funding available?
The Department of Philosophy has two full-time teaching assistant positions. Positions include salary and reduced tuition fees. The graduate program coordinator makes an announcement of available graduate assistant positions for the upcoming academic year in early April. Applicants are expected to be students in the philosophy graduate program. Preference will be given to applicants with an undergraduate major or minor in philosophy. Interested students must submit a letter of application explaining why they believe they would be qualified for the position. Students who are enrolled already in the M.A. program should include the names of three faculty members in the department of philosophy as references. The faculty will use the application letters of reference for applicants who have been accepted recently into the M.A. program. The deadline for the receipt of applications is typically in late April. Applicants should email their letter of application to the graduate program coordinator or to the administrative assistant. To be eligible for an assistantship, students must be admitted to the M.A. degree program in philosophy and be in good academic standing. The student must have an overall GPA of at least 3.0 and must be continuously enrolled in at least six graduate level credits throughout the duration of the assistantship. For more information about graduate assistantships, please consult the Graduate School.
Ethics, Law, and Politics, Graduate Certificate
The University of Nevada, Reno Department of Philosophy offers a graduate certificate in Ethics, Law and Politics which enhances students' scholarly abilities across disciplines. This graduate certificate is designed for students who wish to deepen their understanding of ethics, law and politics as a complement to their educational background. Students who choose to obtain this certificate will be better prepared for graduate school in law, medicine, political science and many disciplines. The graduate certificate is also beneficial for those seeking personal enrichment.
Course Requirements
12 credit hours (see the course catalog for latest updates).
Students must take at least one three-unit course in each of two groups.
Topical Group

PHIL 650 - Ethical Theory (3 credits)
PHIL 653 - Topics in Philosophy of Law (3 credits)
PHIL 654 - Global Ethics and Justice (3 credits)
PHIL 657 - Political Philosophy (3 credits)

Historical Group
Any 600- or 700-level course that focuses on value theory in the thought of one or more historical philosophers. Ex. PHIL 620 - Plato when focused on the republic or PHIL 615 - Kant when focused on the groundwork of the metaphysics of morals, etc.
Please consult with our program director and the graduate school about the possibility of moving into our M.A. program from our certificate program or from our M.A. program into our certificate program within the philosophy department.
Note: Students may, with approval from the graduate coordinator, substitute a 600 or 700-level independent study course or a selected topics course in value theory in either Group A or B.
Admission Requirements
Some of the students accepted into the certificate program in philosophy have completed undergraduate philosophy majors or minors, but we also accept students with degrees in other areas.
Minimum GPA of 3.0
Letter of Intent: a letter describing your interests and goals and explaining why you want to pursue your studies in our department. Be sure to indicate that you are interested in the Ethics, Law and Politics Graduate Certificate.
Transcripts
Writing Sample: a sample of your recent writing in philosophy, if you have one; or of some other type of recent writing that will indicate your aptitude for philosophical work.
References: two letters of recommendation