Student resources and opportunities
General resources
The department is proud to offer a robust speaker series that brings in philosophers from across the world to speak to students and faculty through the semester. The Q&A portions of these colloquia have dedicated time for student questions, and are followed by an informal reception with light refreshments. In addition, the generous funding of our donors makes other initiatives possible.
The Paul and Gwen Leonard Ethics and Politics Lecture attracts eminent scholars; past speakers include Elizabeth Anderson, Kwame Anthony Appiah, Enrique Dussel, Charles Mills, Jason Stanley, and Jeremy Waldron. The Moran Family Trust in Philosophy Endowment supports initiatives that advance the study of the history, philosophy, and ethics of science, medicine, and technology. Our department has also hosted the meetings of several professional societies, most recently including the Hume Society, the Social and Conceptual Issues in Astrobiology Conference, the Society for Ancient Greek Philosophy, the Southwest Seminar in Early Modern Philosophy, and an international workshop on the philosophy of smell. Please contact the philosophy@unr.edu for our schedule of upcoming events.
Our classes in formal logic—PHIL 114 and PHIL 326—provide invaluable training in analytical thinking (and are excellent preparation for the LSAT for law school admissions), but it can be challenging. We are proud to offer peer undergraduate Logic Tutors whose services are free to students enrolled in those courses.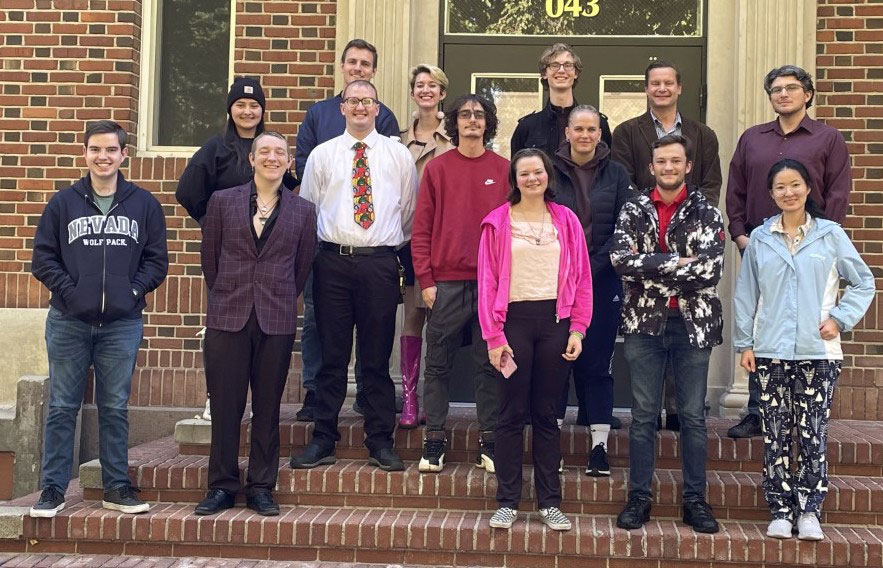 Our philosophy club gathers undergraduates for friendly and spirited discussion about knotty and intriguing philosophical topics selected by students. The club is run by philosophy majors and minors, funded by the department (which provides free food) and has a faculty advisor.
The mission of the Ethics Bowl Team is to encourage students to deepen their understanding and appreciation of compelling and complex ethical and philosophical issues. As an Ethics Bowl Team member, you have the opportunity to: Collaborate and compete in local, regional, and national Ethics Bowl competitions; identify the ethically relevant considerations relative to the issues raised by the assigned cases and then analyze the importance of the considerations and deliberate to an agreement on positions that the team feels it can explain and defend; and exemplify civil discourse regarding the best methods of ethical reasoning about complex, difficult to resolve, and highly viewpoint-dependent cases. Each fall, we prepare and compete in Ethics Bowl competitions for the chance to go to the National Competition. In preparing these cases, you are able to engage in practical ethical conversations and further your mastery of philosophical thought.
We have recurrent needs for student workers interested in getting involved in the life of the department. In addition to the Logic Tutor position, we have employed students as archivists, manuscript catalogers, conference and event assistants, and grading assistants for our large lecture classes. If you are interested in part-time student employment opportunities with us, please contact philosophy@unr.edu.
"The work I did as an undergraduate research assistant in the department gave me an opportunity to practice and apply the skills I developed throughout my coursework. In particular, assisting in that work enhanced my ability to perform many crucial tasks, including respectfully navigating sensitive topics, contextualizing theories in a broader context, and analyzing problems (as well as articulating conclusions) in a holistic and objective manner. I'm incredibly grateful I had this opportunity, and it has had lasting positive impacts on my career as a research and program analyst!"
~Jaylin Hendricks, BA '20, Research/Program Analyst at the Guinn Center with a focus on economic and fiscal policy.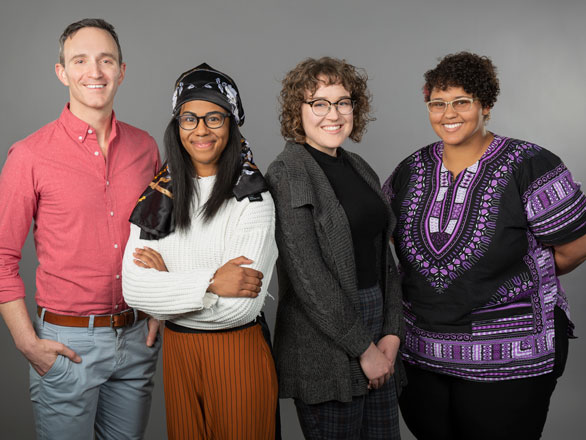 A number of our faculty are engaged in scholarly collaboration with students on research projects for either presentation at academic conferences or publication in university presses or philosophy journals. Eligible undergraduate researchers have the opportunity to earn 1-3 University credits per semester with enrollment in PHIL 275. Recently, students have assisted with faculty research on the philosophy of olfaction, slavery reparations, and the translation of French and Italian texts on holenmerism in early modern philosophy.
Pre-law/pre-med workshop
Our department runs an annual personal statement workshop for students applying to law or medical school. The workshop teaches students in these pre-professional tracks how to write a personal statement and provides a space for everyone to share their drafts and benefit from faculty and peer feedback. Open each fall to seniors majoring or minoring in Philosophy, the workshop is capped at ten students and attendance at each weekly session is expected.
Approximately 30-40% of our majors and minors go on to attend law schools across the nation. Our students have recently been admitted to J.D. programs at: Belmont University College of Law, California Western School of Law, Duke University, Georgetown University, Golden Gate University, Hofstra University, Lewis and Clark College, Pepperdine University, Quinnipiac University, Seattle University, Stanford University, St. Louis University, University of California, Davis, University of California, Irvine, University of Massachusetts, University of Michigan, University of Minnesota, University of Nevada, Las Vegas, University of Oregon, University of the Pacific, University of San Diego, and University of Virginia.
Every year, a small but academically outstanding number of our majors and minors go on to attend medical schools. Our students have recently been admitted to the M.D. program at University of Nevada, Reno.
Scholarships
This award is usually made to upper-level undergraduate or graduate students and the central focus of the selection criteria used in making the awards be based on past academic excellence or future academic promise. The Leonard Scholarship therefore recognizes those who most exemplify the philosophers' philosopher. While in part awarded on the basis of academic excellence, the Leonard is also based on skill, joy, and participation in philosophical discussion in the classroom and beyond.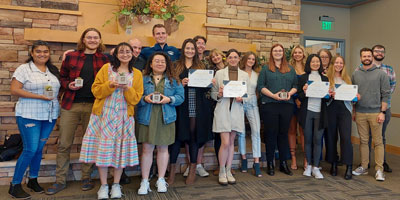 Recent Leonard Scholarship winners
2022: Madison Comella, Alicia Friedrichsen, and Cierra Randall, undergraduate; Jinshuo Zhang, graduate
2021: Alyssa Tudor and Jaxson Turk, undergraduate; Brianne Savage and Dustin Taylor, graduate
2020: Jade Boyd and Prism Zephyr, undergraduate; Paige McAllister and Dustin Taylor, graduate
Philip Mataruga earned a B.A. in Spanish and French, but enjoyed his philosophy courses so much that he decided to continue his studies in this area, earning an M.A. in Philosophy a few years later. He spent the majority of his career teaching Spanish and French in Washoe County School District. It is because philosophy has always played such an important role in his personal life that he wanted to establish this scholarship. He hopes it will help students pursue their study of philosophy. The scholarship is also intended to contribute to the department of philosophy's efforts to recruit good students and to support the University of Nevada, Reno in its commitment to excellence in education. Recipients shall be pursuing a graduate degree in Philosophy at the University and the department uses the scholarship to provide the greatest benefit to both students as well as the department.
Recent Mataruga Scholarship winners
Jinshuo Zhang (2022)
Dustin Taylor (2021)
Naomi Kandarian (2020)
Erica Dietlein (2019)
Reuben C. Thompson was the first chair of our department and a professor of Classics and Philosophy for over forty years as well as the University's Dean of Men (now called the Dean of Students). The Thompson Building on campus is named after him. Subsequently, two of Reuben's sons became judges, one a federal judge and the other a justice on the Nevada Supreme Court. Among the criteria his family established for the award are upright moral character, strong general scholarship, outstanding work in the Department of Philosophy, and serious interest in the field of Philosophy as evidenced by intention to pursue a major or minor in the field.
Recent Reuben C. Thompson Award winners
Amelia Glowniak and Christopher Kern (2022)
Noemi Valle Diaz (2021)
Paulina Pride and Jesus Rodriguez (2020)
This award is administered by the College of Liberal Arts and granted to Nevada high school graduates who are completing their bachelor's degree in May and going on to law school. Nominations are open to graduates in English, Philosophy and Political Science, with preference for students with financial need and a record of community involvement. In recent years, Philosophy undergraduates have won this competitive prize: Kate Torres (2022) and Tyler Harris (2020).