Indigenous Student Services
The mission of Indigenous Student Services is to assist Indigenous students to obtain a university education by providing recruitment and retention services and activities that promote academic success and graduation from the University of Nevada, Reno.
What we do
Students' Persistence & Retention

Provides direct services and referrals to Indigenous Students in the areas of academic, financial aid, cultural development and advising
Coordinates programming and general student activities designed to promote persistence and graduation, including workshops, cultural enrichment, and other activities that connect students to campus life and student organizations.
Collaborates and coordinates with other programs on campus that serve targeted underrepresented students

Graduation Support

Celebrates Indigenous Graduates each fall and spring

Unity Graduation (Fall)
Indigenous Affinity Celebration (Spring)

Outreach Services

Collaborates with campus partners on various advisory committees
Provides college admission requirements, scholarship opportunities and financial aid support to prospective students and their families
Hosts specialty college and university tours for high school students
Provides workshops and guidance for The Nevada Native American Fee Waiver

Residential Life Liaison

Provides guidance to the Indigenous LLC
Supports Residential Assistance with programs and services
Instructs First Year Experience Class for Living Learning Community Students
Programs and Events
Students and Faculty: Please Register on Pack Life for Updates on Indigenous Student Programming and Events
Fall 2022 Programs and Services

Native Fee Waiver Workshop
FIT Week: Fall Indigenous Social
Faculty and Student Brunch with Hall of Fame Inductee Tahnee Robinson
Unity Healing Circle
Indigenous People's Day
Paba Tuka (Big Eat) Harvest Social
Native American Month Programs

Physical and Virtual Book Displace (MIKC)
Wayfinders: Waves, Winds, & Stars
First-Gen Week Native American Celebration Luncheon
Nevada Athletics Native Heritage Games
Meet and Greet Social with Scholar Beth Piatote
The Multicultural Center: Thankstaking Celebration Dinner

Unity Graduation
Want to get involved with Indigenous Student Services?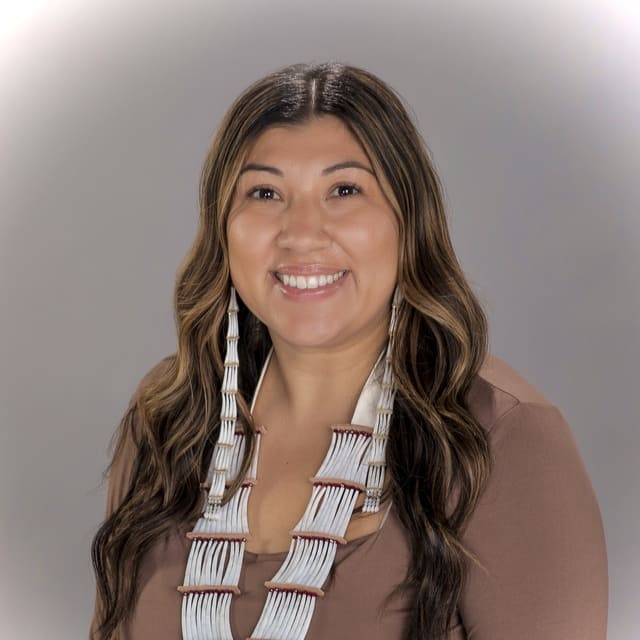 Coordinator | Markie Wilder
Learn more about Markie's interests, academic accolades and life.