Summer Field Camp
Three weeks in the field with the Department of Geological Sciences and Engineering.
Planned dates:
To be determined
GEOL 451 2024 Course Application
Coming soon; due in early Spring 2024
There are major changes coming to the Geology major at the University of Nevada, Reno starting in Spring 2024. The Summer Geology Field Course starting in 2024 will be a 3-credit course that takes place over roughly 3 weeks. Details of this new course are still being worked out. Please check back later for more information. Tentatively, the course will start shortly after Spring commencement. We will provide more updates soon. We intend to run field exercises in eastern California and eastern Nevada that center around geologic themes of the North American Cordillera and Basin and Range extension. This course will involve camping for the entire duration of the camp.
If you have questions, please contact the Camp Director, Andrew Zuza.
Applications will be posted on this site later in the Fall 2023 semester and will be due in mid-Spring 2024. Students will be notified of their acceptance into the course in March 2024.
Course fees are still being worked out. The course tuition will include credit fees, vehicle use, campsite fees, operating costs, field manuals, course materials and supplies, cooking supplies and propane, and other miscellaneous fees associated with running the course. Non-residency fees are extra. Food is not included, but we provide group camping gear to cook great backcountry meals, including several campsite cooking stoves, pots/pans and utensils.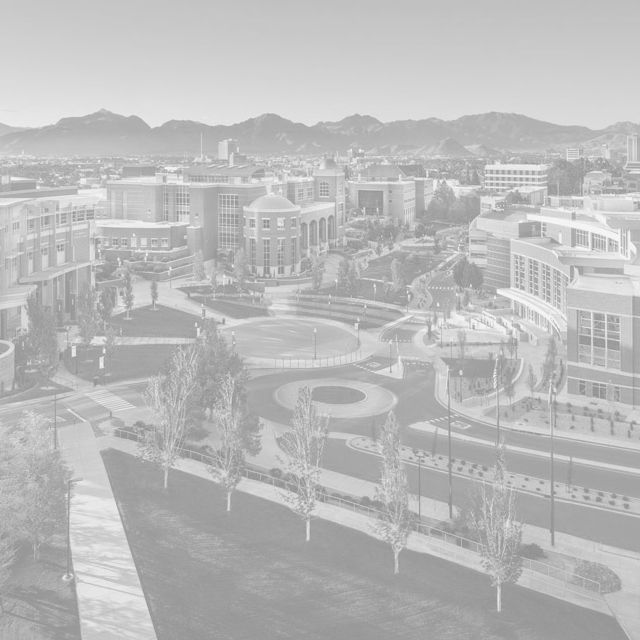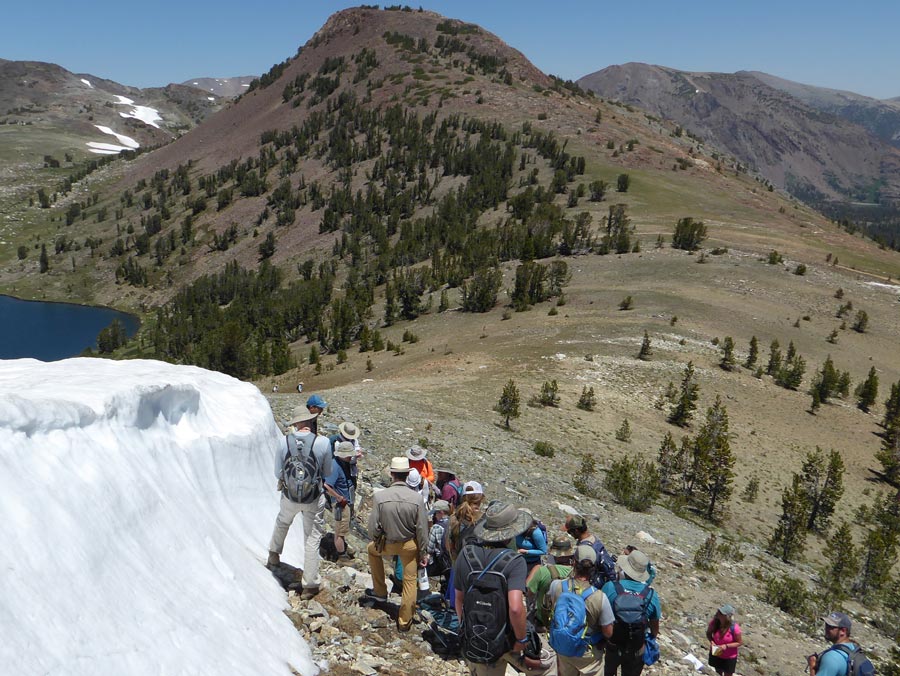 The Department of Geological Sciences and Engineering at the University of Nevada, Reno, offers a comprehensive, capstone, three-week, three-credit summer geology field camp class. The focus of the course will be to develop advanced field skills, including rock description, generation of geologic maps, and illustrating the geometries of deformed rocks with cross-sections. Through a series of mapping-based exercises, field camp students will gain the ability to understand complex field relations in three dimensions. This is enhanced by the incredible geologic setting of these exercises, which includes several world-class geologic sites in eastern Nevada, in the heart of the Basin and Range province, and in eastern California, where the Basin and Range meets the Sierra Nevada.
Students will traverse the North American Cordillera during field exercises across Nevada, with especially memorable field trips to Great Basin National Park and the Snake Range metamorphic core complex.
Course information
Course Title:

Geology 451 (3-semester credits)
2024 Fees: To be determined

(non-resident fees also apply for out-of-state students)
Prerequisites
Courses in mineralogy/petrology, sedimentology/stratigraphy, structural geology, and field methods. If you are lacking one or more of these courses, it may still be possible to attend camp. Please contact the Field Camp Director to discuss your individual situation. Credit will be posted in the office of the registrar at the end of the summer term (mid-August).
Field Camp Scholarships
We are excited to announce that we have secured funding to offer two $1,000 scholarships for the 2024 Field Camp. This support comes from the National Science Foundation through the GEOAllies project to improve diversity and inclusion in the geosciences. Awards will be based on financial need and merit, and final selection will be made by a committee of University geoscience faculty.
To be considered for this scholarship, we require (1) a letter statement and (2) a letter of recommendation. The letter statement should focus on your plans for the future, and how field camp and this scholarship will be beneficial to these plans. Both items should be sent to the Field Camp Director, Andrew Zuza. You can submit your letter statement with your Field Course application, and please ask your letter writers to email their recommendation letter directly to Andrew Zuza.
This scholarship is open to all University and non-University Field Camp students. Awardees will be notified in Spring 2024 and is contingent on attendance to the course.
Please note, there are additional scholarship opportunities through the Geological Society of America and Geological Society of Nevada. We strongly encourage students to look into these great opportunities.

Field Camp alumni
Students from all over the U.S. participate each year. Below is a list of schools where our Field Camp alumni have come from.
Arizona State University
Boston University
Case Western Reserve
CCNY
Central Michigan University
Clemson University
Colby College
College of Charleston

CSU Bakersfield

Edinboro University of Pennsylvania
Grand Valley State University
Harvard University
Keene State College
Muskingum College, Texas
Pacific Lutheran College
Portland State University
Sacramento State University
Saint Lawrence College
San Francisco State University
San Jose State University
Sonoma State University
Southern Mississippi University
Texas A&M University
UCLA
University of Alaska, Fairbanks
University of Arkansas
University of Delaware
University of Maine
University of Maryland
University of Nebraska, Omaha
University of Nevada, Las Vegas
University of New Hampshire
University of North Carolina
University of Puget Sound
University of Southern California
Vanderbilt University
Washington University
Whitman College
Whittier College
Things you should know
More information on the course structure and schedule will be posted at a later date. The camp is open to both University of Nevada, Reno and non-University students. Typically, the course is divided into several approximately week-long topical geologic mapping exercises, with specific themes including Quaternary, bedrock, metamorphic, and igneous geology. These exercises will build the students' broad knowledge regarding the geologic history of western North America from the Paleozoic to the present.
Weather
In mountainous areas of Nevada and California, you can count on cool evenings and warm to hot days in May and June. We will be working over a range of elevations from 5,000 to 10,000+ feet, so sunscreen and a hat are essential. Most days are clear, but we have had light snows in June. Spring rains, including afternoon thunderstorms, are possible too, so rain gear is essential.
Logistics
The exact 2024 schedule is still being formulated. Course dates are to be determined. More information about the course will be posted at a later date. Please reach out to the course director with any questions.
Transcripts after completing the course
Upon completing the course, please visit the following page to obtain official transcripts.
Meet the faculty of the Summer Field Camp
Recent former instructors
Mike Darin
Rich Koehler
Tom Anderson