Summer Field Camp
Five weeks in the field with the Department of Geological Sciences and Engineering.
Planned dates:
May 20 - June 19, 2020*
Applications for the 2020
Field Camp are currently closed.
Due to the COVID-19 pandemic, University of Nevada, Reno summer courses must operate remotely/online, and group field trips are no longer possible. In light of this evolving situation, we will be running an online Field Camp experience that will operate from *May 20th to June 19th, 2020. If possible, we recommend students defer to next summer (2021) to get the complete field-based capstone experience. However, we realize this is not possible for everyone, and are working to develop an immersive integrated online Field Camp experience for upcoming summer 2020. To help out non-University of Nevada, Reno students that may be affected by this situation, we will continue to accept applications to join the 2020 online Field Camp course (GEOL 451). Exact schedules and course fees are still being figured out, but please feel free to contact the camp Director Andrew Zuza (azuza@unr.edu) with any questions or concerns.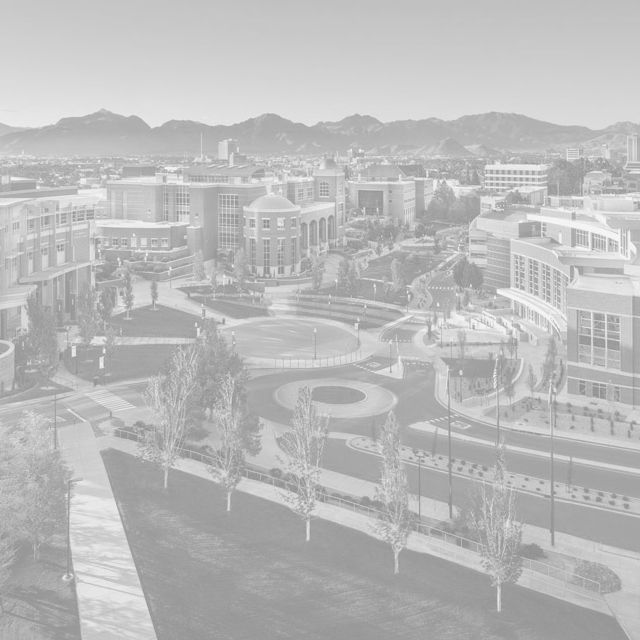 The Department of Geological Sciences and Engineering at the University of Nevada, Reno, offers a comprehensive, capstone, five-week, six-credit summer geology field camp class. The focus of the course will be to develop advanced field skills, including rock description, generation of geologic maps, and illustrating the geometries of deformed rocks with cross-sections. Through a series of mapping-based exercises, field camp students will gain the ability to understand complex field relations in three dimensions. This is enhanced by the incredible geologic setting of these exercises, which includes several world-class geologic sites in eastern Nevada, in the heart of the Basin and Range province, and in eastern California, where the Basin and Range meets the Sierra Nevada.
Students will traverse the North American Cordillera during field exercises across Nevada and Utah, with especially memorable field trips to Great Basin National Park and the Snake Range metamorphic core complex.
Course information
Course Title:

Geology 451 (6-semester credits)
2020 Fees: In-state students - $3500; Out-of-state students - $4,500; Non-UNR students pay an additional $60 application fee.
Prerequisites
Courses in mineralogy/petrology, sedimentology/stratigraphy, structural geology, and field methods. If you are lacking one or more of these courses, it may still be possible to attend camp. Please contact the Field Camp Director to discuss your individual situation. Credit will be posted in the office of the registrar at the end of the summer term (mid-August).
Field Camp alumni
Students from all over the U.S. participate each year. Below is a list of schools where our Field Camp alumni have come from.
Arizona State University
Boston University
Case Western Reserve
CCNY
Central Michigan University
Clemson University
Colby College
College of Charleston
Edinboro University of Pennsylvania
Grand Valley State University
Harvard University
Keene State College
Muskingum College, Texas
Pacific Lutheran College
Portland State University
Sacramento State University
Saint Lawrence College
San Francisco State University
San Jose State University
Sonoma State University
Southern Mississippi University
Texas A&M University
UCLA
University of Alaska, Fairbanks
University of Arkansas
University of Delaware
University of Maine
University of Maryland
University of Nebraska, Omaha
University of Nevada, Las Vegas
University of New Hampshire
University of North Carolina
University of Puget Sound
University of Southern California
Vanderbilt University
Washington University
Whitman College
Whittier College
Things you should know before you go
The Geology Field Camp will operate from May 20 to June 21, 2020. Students should arrive in Reno for an evening meeting and dinner on Wednesday May 20th. We will spend most of the camp in eastern Nevada with a field excursion to central Utah. The course is divided in four approximately week-long topical geologic mapping exercises, with specific themes including Quaternary, bedrock, metamorphic, and igneous geology. These exercises will build the students' broad knowledge regarding the geologic history of western North America from the Paleozoic to the present. The course will involve camping in beautiful locations for its entire duration.
Weather
In mountainous areas of Nevada and California, you can count on cool evenings and warm to hot days in May and June. We will be working over a range of elevations from 5,000 to 10,000+ feet, so sunscreen and a hat are essential. Most days are clear, but we have had light snows in June. Spring rains, including afternoon thunderstorms, are possible too, so rain gear is essential.
Logistics
A specific 2020 schedule is still being formulated. See the "What to Bring" section for a good overview of the required camping and field gear. We will camp for the entire course, and students will need to cook camp meals every day. Cooking in groups is strongly encouraged. We will supply high-end camp-cooking gear, including propane stoves, cooking utensils, pots/pans, and coolers. We will resupply food during off days in between mapping exercises.
Camping list, rules and policies
The 2020 Summer Field Camp involves camping for the entire course. Please see below for information on what to bring, rules, safety policies, and day-to-day information. After reviewing all of the below content, you must sign the Summer Field Camp rules and regulations waiver, as well as the field safety policy waver.
Sign Summer Field Camp Waivers
Once you have read the below information, contact camp director Andrew Zuza for a copy of the pre-field course safety questionnaire and the confidential emergency information form. These two forms must be returned to Dr. Zuza prior to the start of the course.
What to bring, 2020 packing list

The following is the list of required gear presented as a checklist. Please go over this several times before you arrive at camp as there are few opportunities to get some of these items once we are on the road. Note that your gear should be packed in a compact manner, in soft luggage such as a duffel bag. Typically, we expect that you will be able to pack virtually everything you bring to camp in ONE large-size duffel. The exception might be a sleeping bag, which can be packed separately. We will have access to laundry facilities weekly. If you have questions about what to bring, please contact the camp director.

Camp gear - note that we will be camping for the entire course.

Tent: the more durable the better, the western in the Great Basin is unpredictable (i.e., cold and snowy! Or hot and sunny!)
Warm sleeping bag (it can get very cold in Nevada at night)
Sleeping pad
Pillow
Mess kit: bring a plate/bowl, utensils, and coffee/tea mug; we will supply basic cooking gear including pots/pans, cooking utensils, propane stoves, coolers, etc.

Field gear

Day pack large enough to fit lunch, water, field supplies, extra clothing, rock samples, etc.
Sunscreen!!!
Water bottles or hydration cell (at least 3 liters is recommended)
Rock hammer
Hand lens (preferably 10x)
Acid bottle (UNR will provide acid and extra bottles when you get to camp)
Brunton compass if you want to use your own (note: you can rent these from UNR; see below)
Durable field notebook (e.g., Rite-in-the Rain; a steno/spiral-bound notebook will not work)
Pencils, erasers, and sharpener and/or waterproof pens (mechanical pencils are a good idea)
Map board or clipboard (we recommend that your map/clipboard have minimal ferrous material in it or you may have compass issues!); a simple and effective map board can be made from two pieces of 9x12 plexiglass (3/32 thick) or similar material held together by some duct tape. Also, there are a number of outlets on the internet that can provide a wide variety of premade map boards
Personal, pocket-sized first aid kit - particularly include any critical medicines that you may need

Drafting equipment

Small plastic protractor
Scale rulers (one 6" and one 12" flexible ruler with standard and metric sides will be very useful; we recommend the C-thru brand, usually available at campus bookstores; get spares too, they're cheap)
Colored pencils. We recommend "Berol PRISMACOLOR Verithin Colored Pencil Set of 24" which can be found online at many art stores for about $10
Permanent markers for drafting contacts, faults, etc., on final project maps. "Sakura Pigma Micron Pen" is recommended and can be found at art stores or online. We recommend at least three (all black): 0.20, 0.30, and 0.45 micron (and you may want extras)
We will provide tracing paper and other necessary paper items.
Personal items
A range of clothing to cover the anticipated weather conditions (which could range from freezing to 90 degrees!); HATS ARE ESSENTIAL!
Good field boots (please break them in before coming to camp) and plenty of heavy-duty socks
Personal toiletries and medications (including sunscreen and lip balm)
Wristwatch or other timepiece (required for meeting rendezvous times)
Any medical needs.

What you may want to bring (optional items):

If you own some of the items below, you may wish to bring them. We have never had a problem with theft, but remember that we will be in places where it will be difficult to lock up expensive gear. The University of Nevada, Reno is not liable for personal items.

Cell phone and charger (for safety purposes)
Inexpensive (or expensive if you prefer) digital camera for field photos
Your own GPS receiver (UNR will provide GPS receivers as needed for projects, but if you prefer to use your own that is fine)
Laptop computer
Binoculars
Pocket knife or leatherman tool
Whistle or other emergency signaling device
Flashlight or headlamp (LED lamps are recommended as they last a long time on batteries)
Pocket calculator

What not to bring:

Pets of any sort
Significant others, friends, etc.
Firearms or large knives (grounds for immediate dismissal)
Drugs
Mountain bikes, kayaks, or other large gear that is difficult to transport

What we will provide:

Common gear for camp (cooking gear, tables, benches, water, etc.)
Vehicles for field work
Consumable supplies (TP, paper towels, trash bags, propane for cooking, etc.)
Camp and vehicle first aid gear
Some drafting supplies not listed above
Brunton compasses, GPS receivers, etc. (UNR Bruntons will be checked out to you on the first day of the course)
If you have any questions or concerns about this list, please contact the director well ahead of the camp arrival date

General Field Camp rules and policies

We hope that our field camp will be a memorable experience for you. We will be working in many great places and you will observe a wide variety of geologic and scenic features, some of them truly exceptional. And we have many enjoyable activities planned as well.

However, please keep in mind that the field camp is a capstone course and is a rigorous academic exercise for which you will receive 6 credits. We have high expectations of you, and we expect your best individual efforts. Also, you will be expected to be a team player and contributor.

As the field camp progresses, you will learn how to study geology in the field, and how to construct geologic maps, cross-sections, describe rocks, and much more. It is our goal that your time here is productive, so please let us know of any problems that may detract from this productivity. We continue to improve the course every year based on your input.

*Our camping localities will not have internet access, so count on focusing on your map projects throughout the entirety of Summer Field Camp! Each day we will have some cell phone service, so communication is possible.

The following rules must be observed

Only lawful activities and permitted

The use of illegal drugs is prohibited.
Alcohol may not be consumed by anyone under the age of 21.
No alcohol may be transported in University of Nevada, Reno vehicles.
No weapons (guns, knives, etc.) are permitted (small pocket knives are OK).

The lead instructor is in charge

You are expected to comply with the requests of instructors and TA's.
Similarly, please be courteous to your fellow students and listen to any personal requests.
The camp kitchen must be kept clean and neat after meals.
A rotating schedule will be assigned for general camp/kitchen cleanup and organization.

Tolerance and patience are necessary

We ask that you be tolerant, patient, and considerate with fellow students; we all have to live and get along together.
Sexual harassment is expressly forbidden; this includes subjecting others to sexually offensive material or speech. Immediate expulsion will be implemented.
Quiet hours are 10:00 PM – 6:00 AM (no loud music, loud noises, etc.).

Safety

You are expected to engage in safe practices at all times. This includes when in camp, while in the field, and while driving. Please report any unsafe conditions to instructors. We are often in relatively remote locations, where extra caution is needed.
First aid kits are located in all vehicles and in camp.
Important medical history (drug and food allergies, etc.) should be brought to the attention of instructors and TAs for each portion of the field camp.
Safety in the field and while camping
Always have an emergency plan; vehicles will be unlocked, with students apprised of the location for the keys. In the event of emergency, know the route to the hospitals in Ely, Bishop, and Reno.
Every field party or team must have a first aid kit with them in the field.
Carry your cell phone and make sure you have instructor and TA cell numbers in your contacts; although we may not always have reception, it is worth having them just in case.
Use appropriate eye protection when hammering rocks.
Use care when moving about in steep topography, particularly where there are loose rocks – be aware of who is above and below you.
Watch for rattlesnakes; they are common in all of the places we will be working.
Hantavirus has not been reported as a problem in Nevada in recent years, but it is wise not to stir up or inhale dust in areas where there may have been rats or mice.

Safety with vehicles

Drivers must safety inspect their vehicles each morning before leaving camp.
Drivers are responsible for ensuring they have charged radios and complete first aid kits.
Drivers are expected to obey all traffic laws.
Use special care when driving off-road in vehicles, and stay on established tracks.
Vehicles: treat them as your own; you may be required to pay for damage.
You are expected to keep your vehicle clean; remind passengers to clean up at end of day.
Report any unsafe conditions or unsafe practices to the lead instructor immediately.

Smoking policy:

There is strictly no smoking in vehicles.
If you must smoke elsewhere, always clean up butts and matches.
Keep a distance of 50 feet from tents, common areas, and buildings
Be aware of fire hazards and know where the extinguishers are.

Food

Students are responsible for supplying/buying and cooking their own camp meals during this course. We will provide kitchen equipment for this, including numerous propane-burning stoves, a small oven, pots/pans, water, and coolers. Each week, we will have a dedicated grocery-shopping trip. We will also go through a town with a store almost every day, so small replenishments of your food supplies are possible. Cooking in groups is strongly encouraged as it is less time consuming, spreads daily responsibilities, allows for more diverse meals, and is fun.

Day-to-day operations

Mornings

There will not be wakeup calls – you are expected to take care of your own schedule.
Students will generally consume their breakfasts at ~7:00 AM, and should make easy, fast, and nutritious meals; eating times may change depending on specific schedule.
Make your lunch before 7:45 AM; please bring extra food the first couple of days until you determine how many calories you are conformable with during strenuous field days.
Pre-field briefing (if needed) will occur at 7:45 AM.
Departure from camp will be at 8:00 AM for most projects, otherwise a bit earlier
Generally, we will return to camp by 5:30 PM.

Evenings

Students will generally cook and eat 6:00-7:00 PM; travel into town for meals is possible ONLY on days specified by the lead instructor.
Rotating camp crews (typically 3 students) will be responsible for cleaning tasks of the group gear and areas immediately after dinner. They will also encourage individual cleanup of the shared cooking gear.
On most days, you should work on your maps, notes, reports, etc before and after dinner, as lighting permits; some evenings there will be lectures or discussions which will generally be announced at dinner.
When all other work is done, your evenings are your own time; BUT students may NOT leave camp without permission of the lead instructor.

Days off

On most of your days off, there will be optional field trips to scenic and/or geologically- interesting areas. If you like, you may stay in camp on these days, but please make sure you inform the instructor the night before.
There will be opportunities for washing clothes and going to town.
On some days off, UNR vehicles will be available for local trips, such as for mineral collecting, fishing, hiking, hot springs, etc., but not for long trips to places like Reno.

PERSONAL VEHICLES are allowed, but you must inform the Director (Prof. Zuza) you are driving. Students should not drive daily for exercises, but may use vehicles after workhours for grocery, restaurant, or laundry runs.

Grades and course evaluations

We are very much interested in your comments so we can continue to improve the course. A course evaluation will be provided at the end of each weekly exercises your anonymous feedback. Your constructive feedback is very much appreciated and will help improve the course for future students.

A letter grade will be generated from your performance on projects in each session, as well as from the final project. Even though you will work in teams, we will assess each person's individual completed projects. We also change around the teams for each exercise. Your final grade will reflect the letter grades you have received in all of the projects. However, your final grade will also be based in part upon your behavior in a group dynamic situation and your citizenship including teamwork, cooperation, compliance with camp rules and willingness to help around camp. We believe that this reflects the real world; it is important for future employers to know that a person can adjust to a group situation where sacrifice, good judgment, and tolerance are required.

A final word

Compliance with these rules and policies is essential to everyone's safety and to learning and having a good time. Compliance is also mandatory. If you find it impossible to follow these rules or to give us your best efforts, you may be leaving the field camp early and without any credit. Please sign the waiver linked to below. It will be sent to Andrew Zuza.

Field safety policy

General student conduct guidelines during the course while in the field in eastern Nevada and California:

Treat all members of the field camp with courtesy and respect, while also respecting the privacy of others.
Report unsafe driving conditions or practices to the lead instructor immediately.
No smoking in the field (fire hazard) and only doing so 50 feet from buildings, common areas, and tents while camping.
Illegal drugs are prohibited.
Alcohol use must be responsible, and must not be consumed by anyone under the age of 21.
Personal firearms are prohibited in the field, university vehicles, and the entire course in general.
Absolutely no rock rolling in the field.
Be cautious of snakes and absolutely do not harm them, we are in their habitat.
Pack in/pack out trash.
Be aware of the time of the day and the distance to pick up points.
Be sure to close any gate that you pass through.
Be careful crossing fences.
Assignment deadlines are set for each project, any work turned in after the deadline will not be graded.
Meet the faculty of the Summer Field Camp