Master of Fine Arts in Creative Writing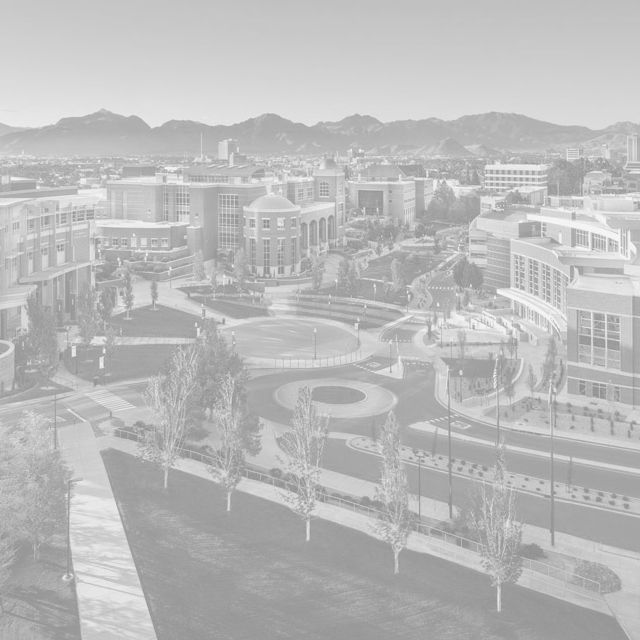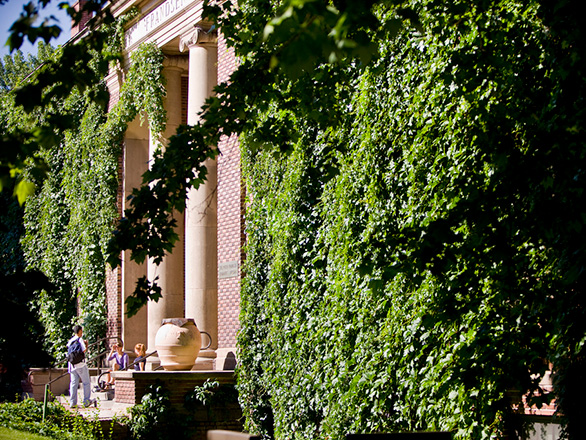 The Master of Fine Arts degree in creative writing fosters a close-knit, supportive community within which to write and study. It's part of a dynamic, growing University less than an hour's drive from some of the most beautiful natural wonders in North America.
Why get a Master of Fine Arts in English?
The Master of Fine Arts degree in creative writing is designed for students who want to pursue a professional degree with emphases on both students' writing and graduate-level scholarship in English. The degree involves a three-year course of study, requiring a series of rigorous workshops centered on the development of students' creative work, in addition to coursework in literary history, critical theory and literary craft. Students will have the opportunity to develop a significant body of publishable creative work with an understanding of and the ability to describe the work's historical/literary context.
As the terminal degree in the field of creative writing, the MFA degree prepares graduates to teach at the collegiate level, as well as for employment in the fields of publishing, literary agenting and editing. The degree also guides writers toward publishing in nationally prominent presses, journals and magazines.
What's special about this MFA in English?
The three-year residential course of study requires a series of workshops in addition to classes in editing and publishing, literary history, critical theory and craft, as well as a thesis created under the close mentorship of a faculty committee. Our program offers students opportunities to engage in public outreach; they can also gain experience editing and publishing, via a partnership with Reno-based Baobab Press. Numerous nationally prominent writers visit the University every year to read and to meet our students.
The MFA program offers specializations in fiction and poetry and welcomes writers who aspire to high levels of literary quality, including fiction writers working with traditional genres (i.e., young adult, science fiction, fantasy, mystery, horror, etc.).
By the end of their degree program, MFA candidates should be able to:
Demonstrate mastery of manipulation of elements of craft/technique within their chosen area of emphasis. (In fiction, this is defined as: form (the novel, novella and short story), generic tropes, narrative structure, point of view, tone and voice. In poetry, this is defined as: traditional forms; line/enjambment, imagery and metaphor, meter, rhyme and free verse
Demonstrate an understanding of the contemporary publishing landscape for fiction and/or poetry, for book-length works, as well as for individual stories/poems
Demonstrate the ability to curate/edit the creative work of others for publication
Create a book-length of work of publishable creative writing, as well as identify its audience/market
Analyze and describe their creative work within the context of historical trends/movements and genres in literature
Compile a professional portfolio demonstrating an understanding of future career options and approaches to same
Funding
Teaching assistant positions also are available to MFA students on a competitive basis. Teaching assistants in the Department of English receive an annual stipend, health insurance and a tuition waiver. Teaching assistants teach three courses per year (2/1 or 1/2 depending on departmental needs), typically in the Core Writing program. New applicants to the English Graduate Program are automatically considered for a teaching assistantship when they apply for admission, unless the applicant specifies they do not wish to be considered. No separate application is needed.
Admission requirements and deadlines
Applicants to the MFA program in creative writing must have a Bachelor's degree or Bachelor of Fine Arts degree from an accredited university, school, or college and a cumulative GPA of at least 3.0. Applicants need not have received their previous degree in English, but all applicants must demonstrate readiness to engage in graduate-level scholarship in English.
What's next?
You can connect with the Department of English or, if you are ready to begin your journey at the University, you can apply now.