About our College
A founding college of the University, we have a long tradition of excellence in teaching, research and engagement programs that benefit the health and economic vitality of Nevada. We offer programs in:
agriculture, horticulture, rangeland and veterinary sciences
biochemistry and molecular biology
children, youth and families
community and economic development
health and nutrition
natural resources and environmental science
Universities team up to train dietetic interns, improve community health in southern Nevada
College collaborates with UNLV and other community partners to provide nutrition education in Clark County

Our College's dietetic interns, such as Stone Jamison, serve as resources to Las Vegas hospitals and community organizations. Photo courtesy of Stone Jamison.

After graduating from college, prospective registered dietitian nutritionists apply for a required seven-month dietetic internship to earn their credential. However, fewer than 68% of applicants nationally match with an internship because there aren't enough "preceptors," or experienced practitioners, willing to supervise the interns.
To help, nutrition faculty with the College's Extension office in Clark County serve as preceptors for UNLV's Dietetic Internship Program.
The UNLV interns placed with Extension work on Extension projects, such as:
The interns also join volunteers from UNLV's Student and Nutrition Dietetic Association to provide health and nutrition activities for Clark County families at Extension's Healthy Kids Festival and at other community events, such as Hoops for Hope, a basketball camp for underserved youth by Quiet Storm Foundation.
Additionally, the College's Dietetic Internship Program collaborates with preceptors in Reno and Las Vegas to provide increased internship opportunities that benefit students from both universities.
Placing the Reno interns in southern Nevada also adds needed resources to the Las Vegas medical community.
"Anything that would be of educational benefit to the preceptors and interns, we try to support," Program Director Karon Felten said. "The College has given the preceptors continuing education courses and provided Valley Medical Center with nutrition curriculum."
The collaboration often results in the interns practicing in Las Vegas upon completion of their internship.
Collaborative internships improve community health
"Completing my internship at the only level-1 trauma hospital in Nevada exposed me to people far beyond the Las Vegas area. Many patients were from rural communities who do not have access to primary care. This presented me with the opportunity to provide information about how accessible dietary changes can increase their quality of life and health." -Intern Stone Jamison
Gene-editing breakthrough made in the battle against tick-borne diseases
Collaborative research leads to noteworthy discovery that could decrease public health threat of tick-borne diseases, including Lyme disease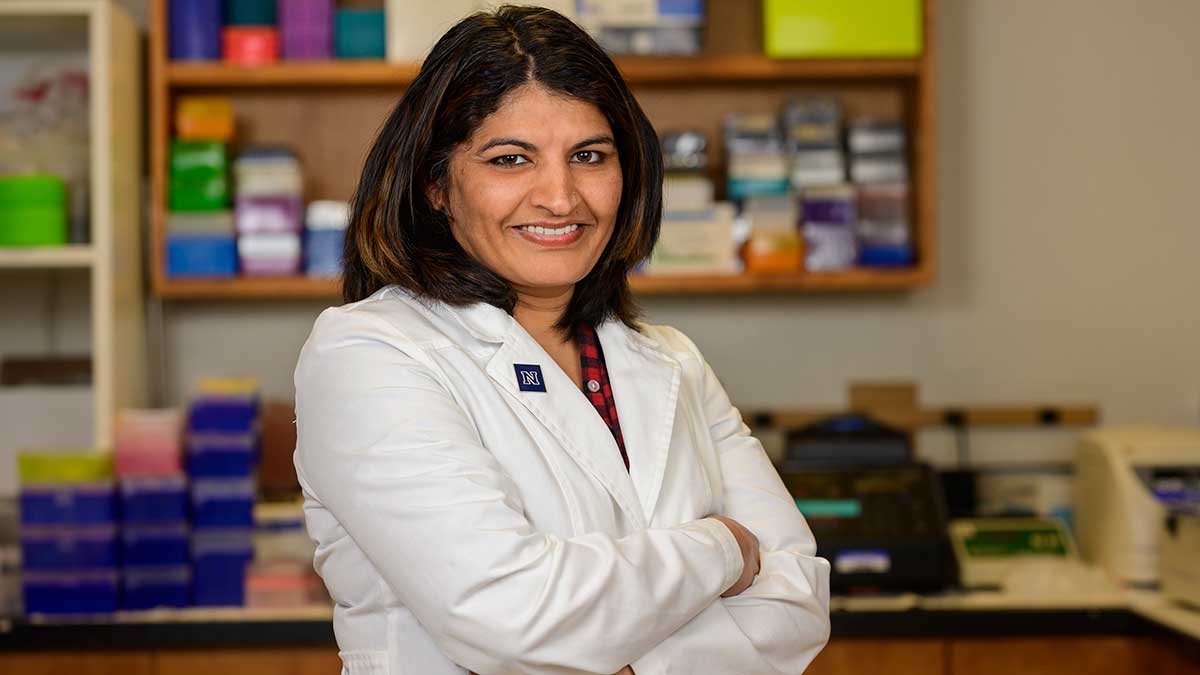 Monika Gulia-Nuss, assistant professor in the College, has played a major role in the development of breakthrough tick transformation research.

University-led research has developed a new method that allows gene editing in ticks at the embryo stage, a protocol previously thought impossible for ticks. This ground-breaking discovery, published in iScience Journal, could decrease the ability of ticks to be a vector for disease-causing pathogens.
Funded by the National Institutes of Health, the research collaboration was led by Monika Gulia-Nuss and Andrew Nuss, assistant professors in our College, and involved Pennsylvania State University's Center for Infectious Disease Dynamic and University of Maryland's Institute for Bioscience and Biotechnology Research.
Gulia-Nuss' lab was the first to develop the embryo injection protocol in gene editing for ticks. With this new development, researchers can start editing genes, allowing them to ask questions that weren't possible before. For example, when editing or removing certain genes, they can examine what happens to the tick and if this alteration interferes with the capacity of the tick to harbor a pathogen.
The research attracted the attention of the Congressionally established Tick-Borne Disease Working Group, which invited Gulia-Nuss to present her pioneering findings at their most recent meeting.
Preventing public health nuisances
"Ticks are a public health nuisance. They transmit so many pathogens that can cause diseases in humans, companion animals and wild animals. If we understand the tick vectors better, we can find ways to control them." -Assistant Professor Monika Gulia-Nuss
As species shift ranges in response to climate change, computer models struggle to keep up
University researcher finds models underestimate species extinction when indirect effects aren't included
Melissa Sevigny, KNAU News Talk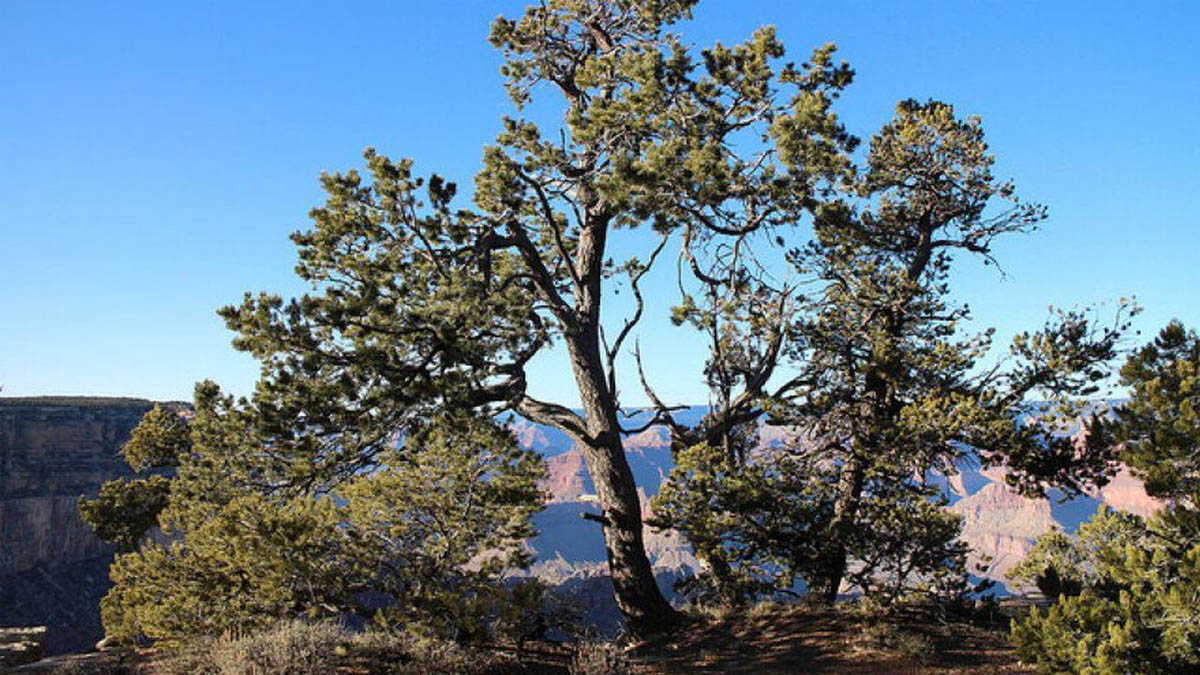 Piñon pines along South Rim of Grand Canyon National Park.
Plants and animals are beginning to shift their ranges as the climate heats up. But computer models that forecast the future may be underestimating how many species are at risk of extinction. KNAU's Melissa Sevigny spoke with Emily Schultz of the University. Schultz, a postdoctoral scholar in the College's Department of Natural Resources & Environmental Science, researched the fate of piñon pines in the Four Corners region.
What inspired you to do this research?
This research was inspired by trying to make better predictions about how species are going to respond to climate change. If we want to be able to make these predictions, we first have to understand what it is that determines where we find species to begin with.
What did you find out?
When we looked at the lowest elevations where we found piñon pines, the hottest and driest areas, we predicted piñon pines would not be able to persist in those locations.
But the other thing that was notable, our model predicted we should be able to see these species at higher elevations, where it's cooler and wetter, even in the presence of other trees. That told us that something was missing from the models that only look at the direct effects of climate and competition on piñon pine.
Climate can also affect things like the fire regime in an area. When you have frequent fires in the system, piñon pine isn't able to persist.
So if you were just looking at the climate, you'd see that the piñons were moving up in elevation, but because there's all these other things going on, like fire and competition, they aren't necessarily able to do that.
Exactly, and most of the models we currently use to predict shifts in species distributions are only looking at those direct effects of climate. We might be underestimating how much range species might lose if we're not also looking at these indirect effects.
Research that works in the real world
"The predictions from climate-only models represent the end point you would expect if nothing complicated happened, but that isn't the real world." -Study co-author Margaret Evans
Workshops grow better gardeners, landscapers and beekeepers
Extension hosts virtual and in-person classes for hobbyists and professionals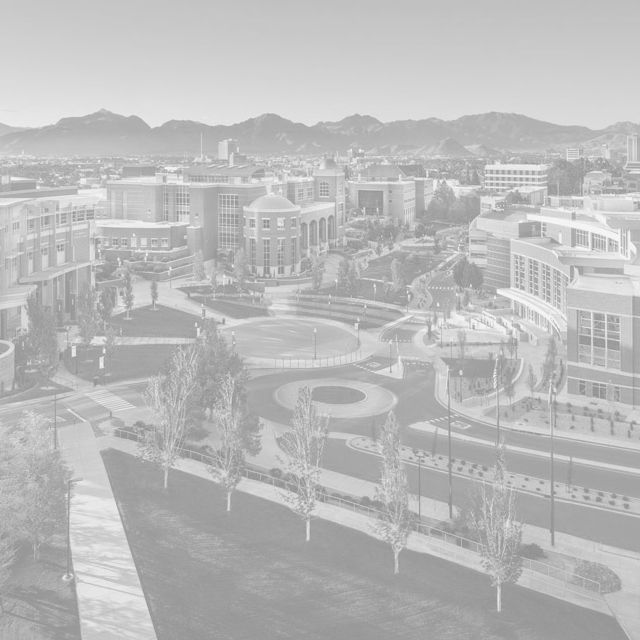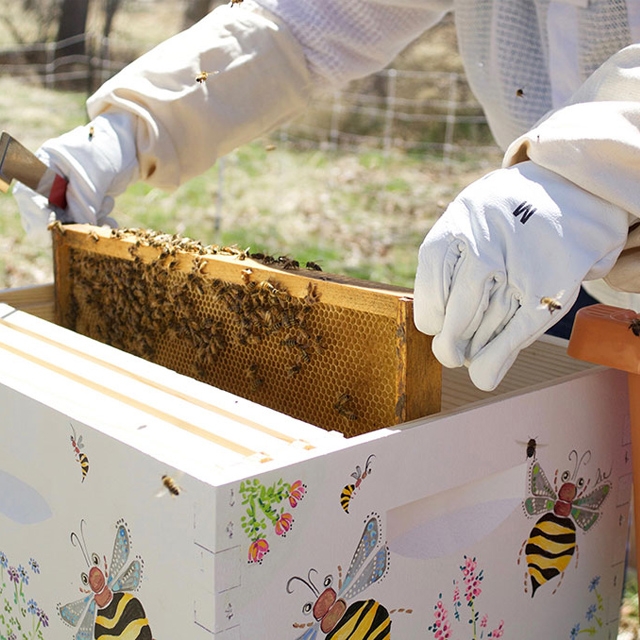 Beginning beekeeping workshop for new beekeepers and beekeepers looking to hone their skills:
Feb. 18, 6 – 8:45 p.m., and Feb. 19, 8 a.m. – 4:45 p.m.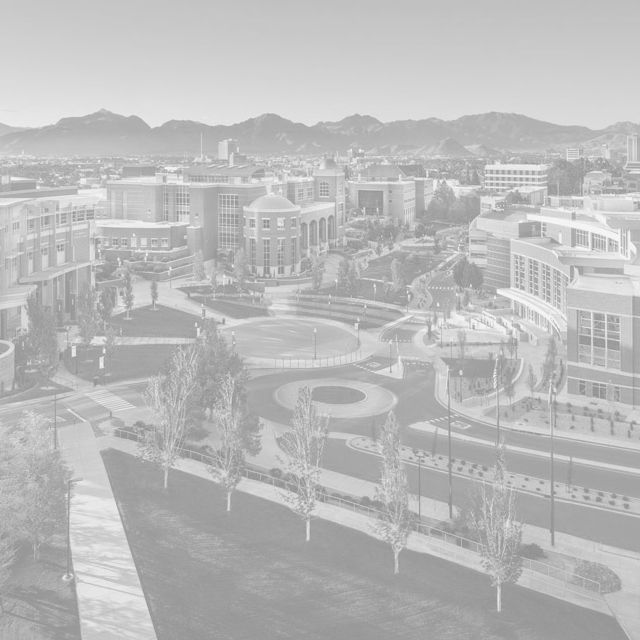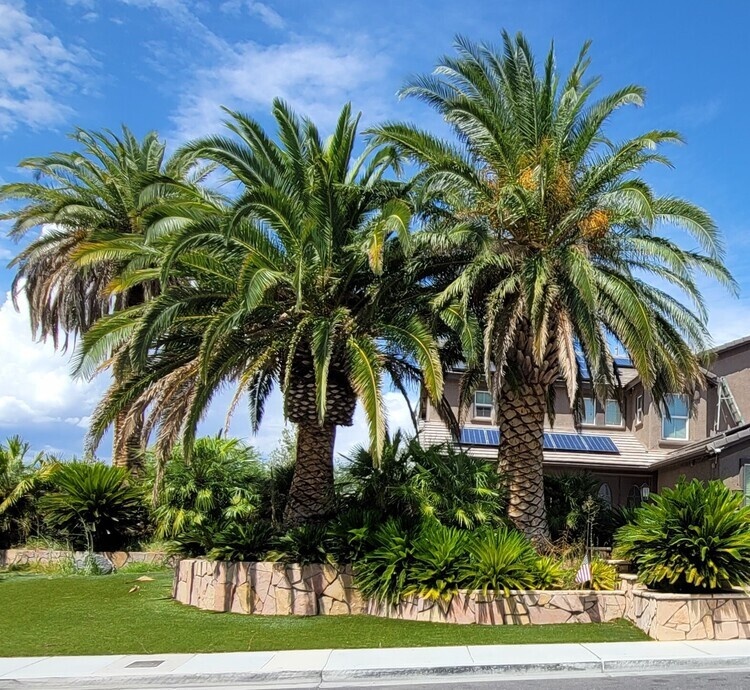 Care and maintenance workshops held weekly in February for southern Nevada gardeners:
Feb. 17, 8:30 a.m. and Feb. 26, 10 a.m.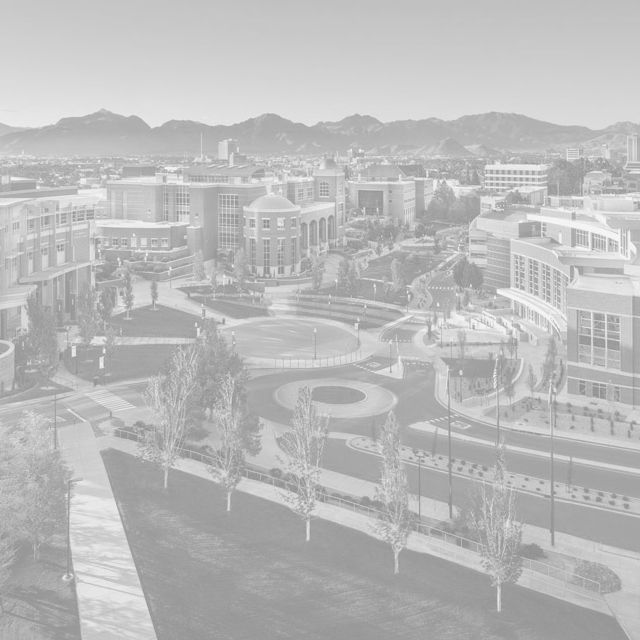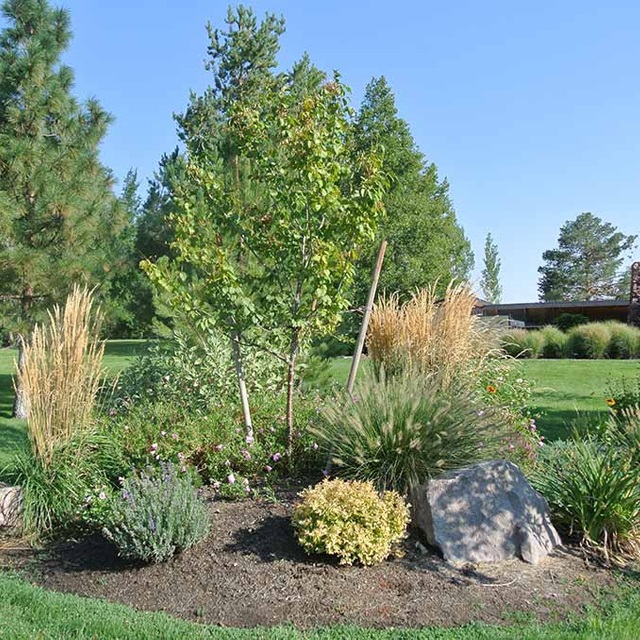 Green Industry Training series of entry-level classes for those wishing to become Nursery Worker Certified: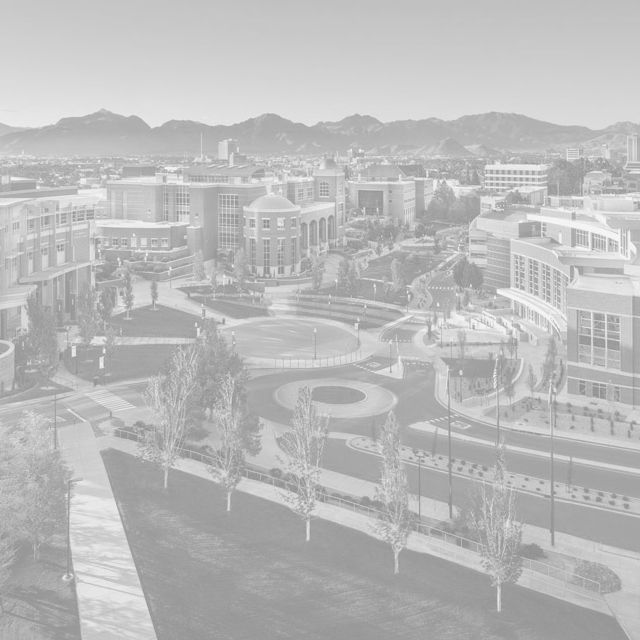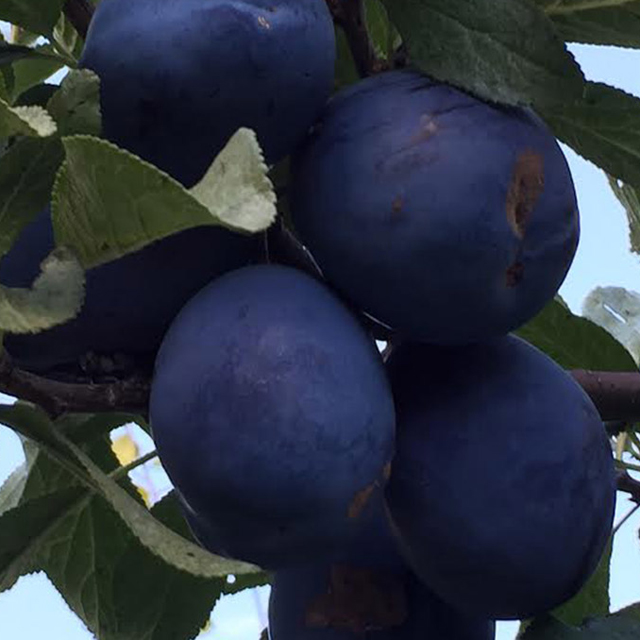 Gardening in Nevada: The Bartley Ranch Series for anyone in Washoe County who wants to garden:
Tuesdays, 6 – 8 p.m., through March 29.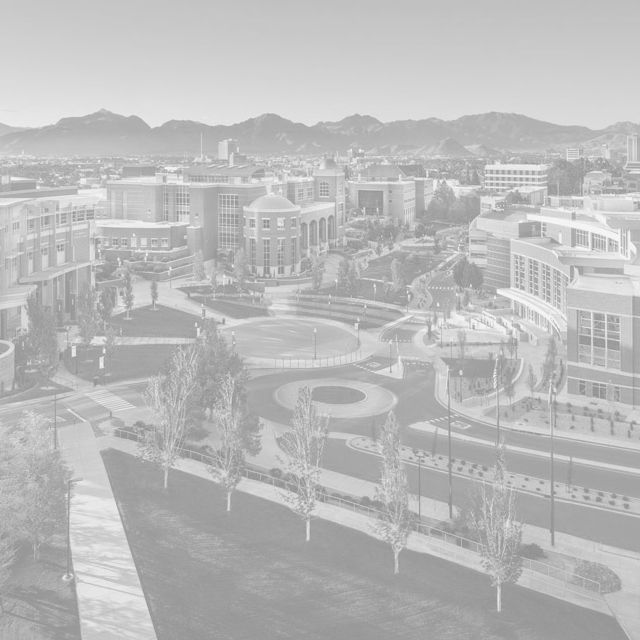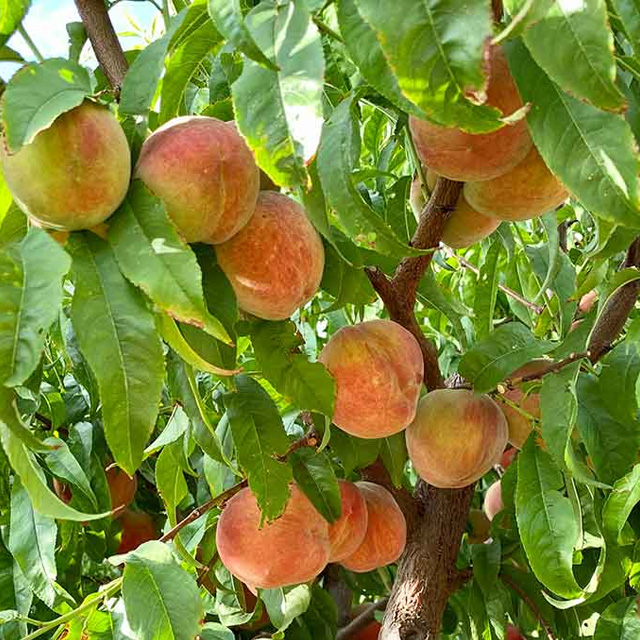 Gardening in Small Places workshops for southern Nevada gardeners: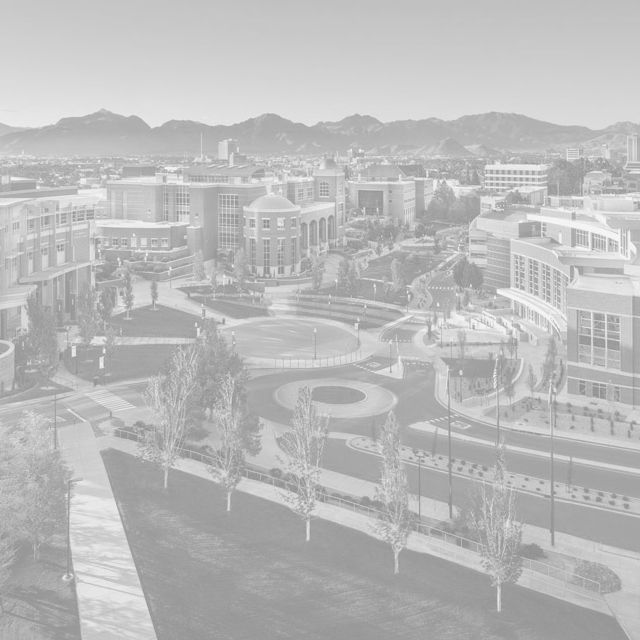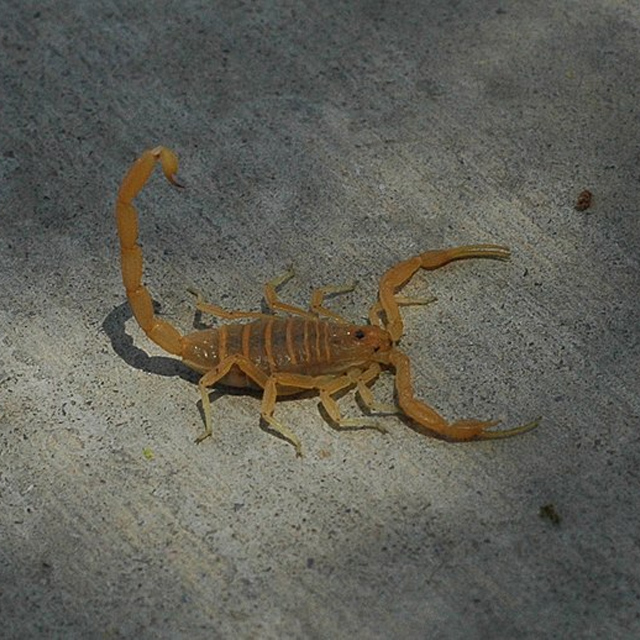 Growing Under the Stars workshop on the benefits of and what-to-dos about scorpions for southern Nevadans:
April 6, 6 – 8 p.m.
Online via Zoom.
📷: Brian Basgen.
Meeting community needs
"The classes, which vary by year according to the needs of the local community, offer the why's and how's from people who live, grow and harvest here." -Master Gardener Coordinator Rachel McClure
New Small-Acreage and Farm to Fork Certification Programs support farmers and ranchers
Extension programs offer courses for new or up-and-coming Nevada agriculture producers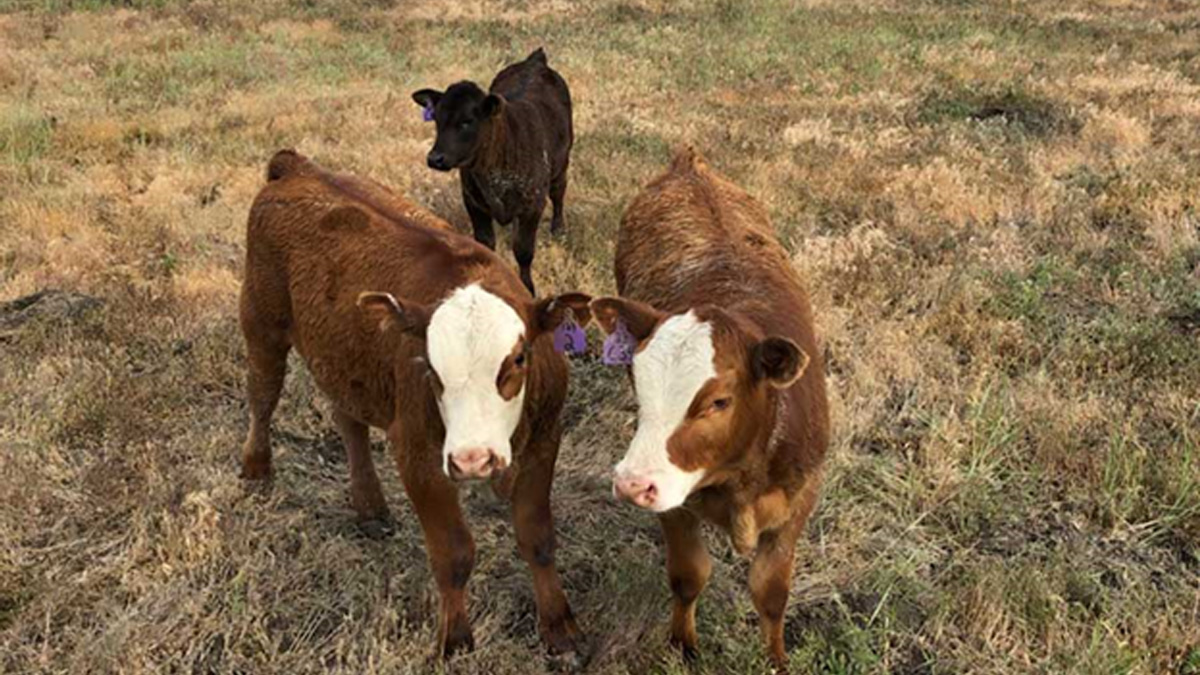 Extension's Herds & Harvest Program is offering two new series of classes for beginning farmers and ranchers that will allow them to earn certifications. Photo by Robert Moore.
Extension's Herds & Harvest Program is hosting a new Small-Acreage Certification Program, 6 – 8 p.m., Wednesdays, through Feb. 23, as well as a new Farm to Fork Certification Program, 6 – 8 p.m., Wednesdays, March 2 – 30.
The programs will be conducted via Zoom and will draw upon the knowledge and experience of established Nevada agriculture producers and University experts. The programs also include in-person field trips, touring local and small-acreage farms and ranches in southern and northern Nevada.
The courses will offer information for new or up-and-coming agriculture producers on crop, livestock and poultry production, from raising crops and livestock to selling the products on the market.
Participants who complete the programs will receive Small-Acreage Level 1 or Farm to Fork Level 1 Certifications.
Bringing training to beginning farmers and ranchers
"The Herds & Harvest Program allows us to bring on-the-ground training, knowledge and certification programs to Nevada's beginning agricultural producers." –Extension Educator Staci Emm, who leads the program
Wolf Pack Meats welcomes new operations manager
Tom Kulas hopes to grow facility to better serve the community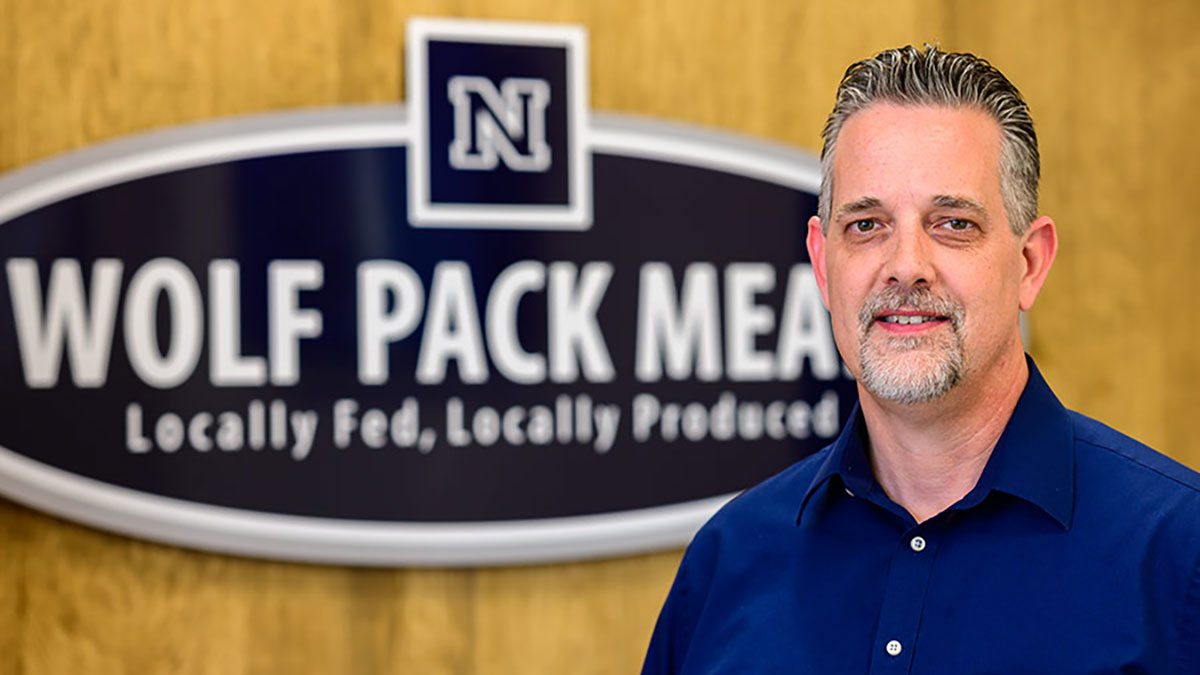 New Wolf Pack Meats Operations Manager Tom Kulas plans to grow the facility's team and production. Photo by Robert Moore.
Tom Kulas has joined the Experiment Station's Wolf Pack Meats facility as the new operations manager. Kulas will be overseeing the operations of the facility, which includes the slaughter, processing and packaging of livestock such as beef, lamb and sheep, swine, and goat.
Wolf Pack Meats is a USDA-approved facility that offers students the opportunity to learn the ins and outs of meat technology while using the industry's best machinery. Kulas is focusing on continuing the facility's efforts in teaching, research and outreach to offer students and faculty a first-hand experience in meat production, retail distribution and packaging.
Located at the Main Station Field Lab in east Reno, Wolf Pack Meats is one of only two meat-processing plants in Nevada capable of providing U.S. Department of Agriculture-inspected harvesting services to local farmers. The facility maintains its own herd, which it uses to study ways to produce meat in greater quantities with higher quality.
Kulas is excited to continue to grow the Wolf Pack Meats facility while maintaining the high quality, consistency and safety that students, employees and shoppers expect.
Serving Nevada students, farmers and consumers
"We are delighted to have been able to bring someone of Tom's experience in management and business operations to Wolf Pack Meats. Under Tom's leadership, we expect that Wolf Pack Meats will be able to better serve our students, faculty and stakeholders." -Experiment Station Director Chris Pritsos
Our programs work together to make an impact
Our teaching, research and engagement programs are intertwined and complement one another. Faculty who teach on campus also conduct research as part of our Experiment Station, allowing students to learn about and participate in research. Extension faculty engaging with communities identify research needs, as well as join Experiment Station faculty to conduct research. Faculty on campus help to develop Extension programs in communities.
Researching critical issues
Experiment Station faculty conduct research at experiment stations, labs and research facilities across the state, as well as teach classes and share and conduct research with students. The state-federal partnership tackles issues affecting Nevada's citizens, communities and economy.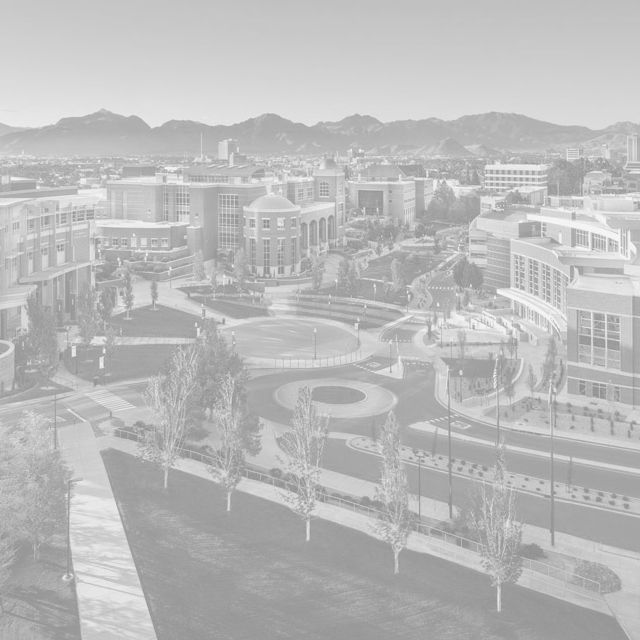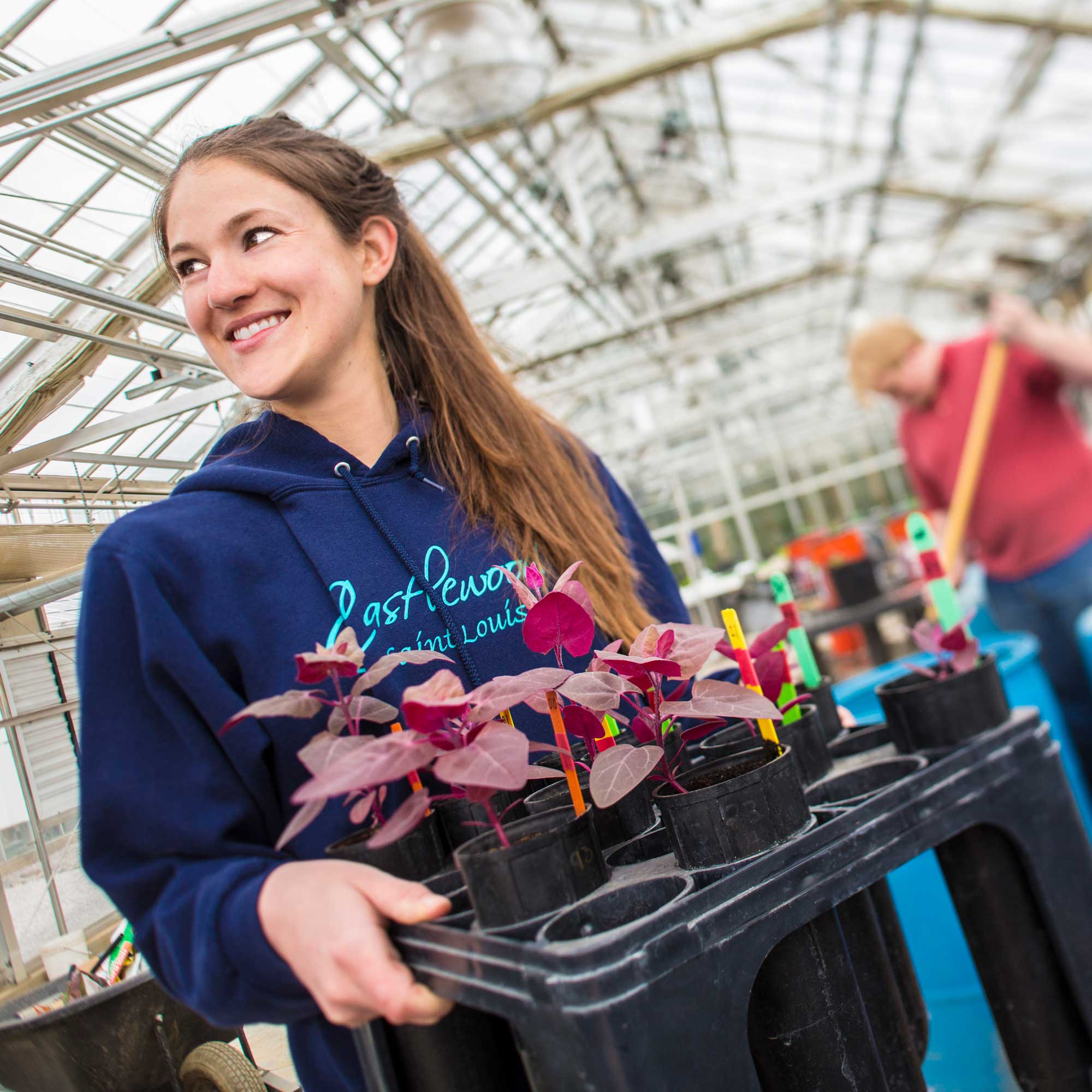 Teaching University students
We offer 17 undergraduate and graduate degrees to prepare students for high-paying, in-demand careers in agriculture, rangeland & veterinary sciences; biochemistry & molecular biology; natural resources & environmental science; and nutrition.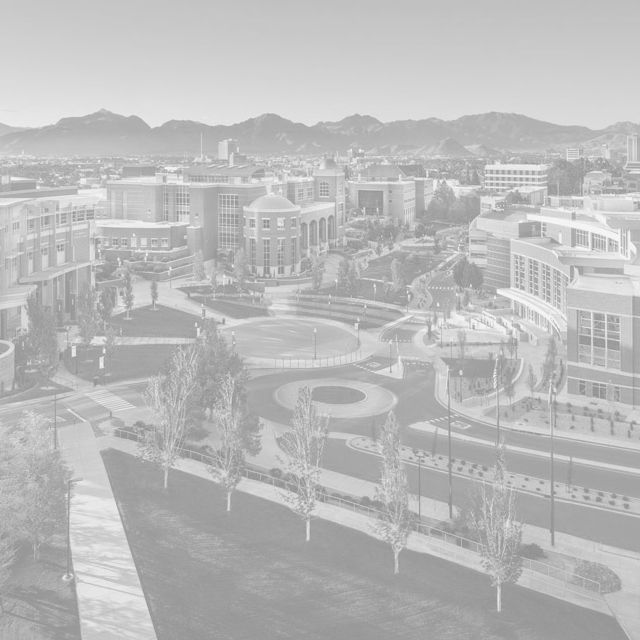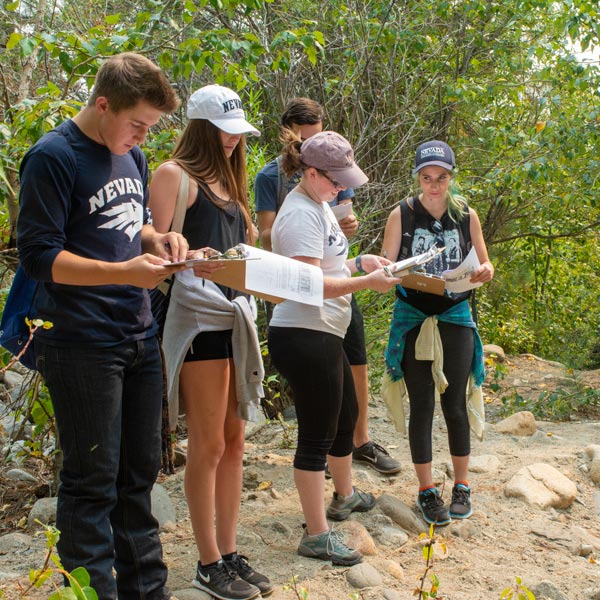 Engaging Nevada communities
Extension is engaged in Nevada communities, presenting research-based knowledge to address critical community needs. The county-state-federal partnership provides practical education to people, businesses and communities, fulfilling the University's land-grant mission.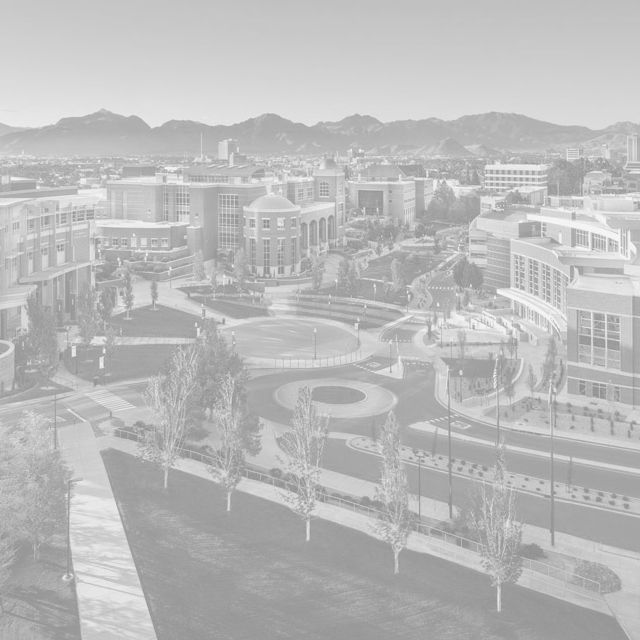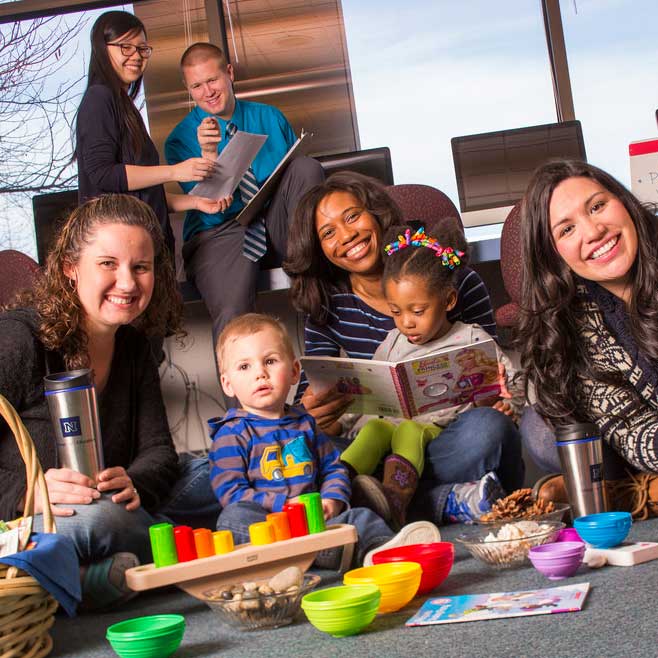 Want to help innovate for Nevada?
Consider making a contribution in support of classroom, lab or office space; graduate assistantships; student scholarships; or upgrades to Nevada 4-H Camp. To learn more, please contact Executive Director of Development Zack Madonick.