About our College
A founding college of the University, we have a long tradition of excellence in teaching, research and engagement programs that benefit the health and economic vitality of Nevada. We offer programs in:
agriculture, horticulture, rangeland & veterinary sciences
biochemistry & molecular biology
children, youth & families
community & economic development
health & nutrition
natural resources & environmental science
Up in smoke
University ecologists help firefighters protect Nevada's lands
Nevada lands are no stranger to fire. Last year, two fires burned nearly 1 million acres. The year before, 1.3 million acres burned. In the last 20 years, more than 20 fires greater than 100,000 acres raged.
These fires unleashed devastating losses on ranches, grazing areas, and habitat for wildlife and recreation. In their wake, Nevada lands are now more vulnerable to future fires.
Knowing how to care for Nevada's land before and after it is affected by fire and other disturbances is key to reducing wildland fire risk and repairing lands post-fire. This is where two experts, Tamzen Stringham and Devon Snyder, and the land managers they teach come in.
Hands-on education can save land and lives
"What's better to teach Nevada land issues than University of Nevada, Reno," said Nevada State Fire Management Officer Paul Petersen. "It already has a large knowledge base of Great Basin and Nevada issues, climatology and range types. And it's a great opportunity to partner with a land-grant college."
Extension welcomes Jacob Holloway to northern Nye office
Extension office in northern Nye County to expand programming
University of Nevada Cooperative Extension welcomes Jacob Holloway as Extension educator for northern Nye County.
"I greatly look forward to overseeing Extension services, meeting with community leaders and developing new programs," Holloway said.
Some of his specific goals as Extension educator include expanding the Nevada 4-H Youth Development Program; establishing a local Master Gardener Program; and providing resources for horticulture, gardening and homesteading. In addition, Holloway wants to develop programs around mapping, data sensing and artificial intelligence to help farmers and collect data.
"I'd like to eventually get a drone for Cooperative Extension that we can use for 4-H programming and to teach farmers how to use drones to map, collect and use data," he said.
This is not the first time Holloway has served rural communities as an Extension educator. He also served as an Extension educator for Purdue University and as an Extension agent for New Mexico State University.
Holloway has a background in using technology to improve farming and ranching operations. He investigated agriculture and renewable energy for farmers without electricity in Central America, and he researched aquaponics in the U.S. Virgin Islands. In addition, he's done work on dry agriculture techniques in New Mexico, which is similar in climate to Nevada.
"We are pleased with the addition of Jacob to our team," said Holly Gatzke, northern area director for Extension. "Jacob's wide range of knowledge from technology and food production will provide a great basis for youth and adult programming in Nye County and the state of Nevada."
Say hi to Holloway
As the Extension educator for northern Nye County, Holloway will work with northern Nye communities to create and expand the programs they need.
FITting right in
CABNRFIT boot camp prepares students for success
CABNRFIT, part of NevadaFIT, where FIT standing for "freshman intensive transition," is a college immersion program designed to give students the tools to succeed as incoming freshman majoring in one of the College's programs. It blends classroom, hands-on laboratory experiences and research laboratory tours to put a "real-world" context to education. This intensive, six-day bootcamp experience prepares students for their freshman year and beyond.
Participants interact with student mentors, advisors and researchers who push students to apply their knowledge of math, chemistry and biology to get a glimpse of the expectations and research experiences that await them as an incoming student.
"CABNRFIT was a lot of fun; it was intense and informational," said Andrew Cooper, a CABNRFIT participant. "It helped me get into the groove of college lifestyle, make some friends with students of similar majors and upperclassmen mentors, and better understand what professors expect from me. If given the choice, I would definitely do it again."
CABNRFIT prepares students for College majors
The program, part of NevadaFIT, helps students make the transition from high school to higher education.
"Grape" Expectations
University researches growing wine grapes in the desert
At the Southern Nevada Research Center and Demonstration Orchard in Las Vegas, grape season is in full swing. Associate Professor and Extension Horticulture Specialist M.L. Robinson and his Master Gardeners are harvesting and providing some of this year's 22 wine grape varieties and two table grape varieties to local wineries and residents, and providing classes on harvesting and processing the fruit.
The grapes were grown as part of the Table and Wine Grape Project, a partnership among Robinson; Biochemistry Professor Grant Cramer, who is also part of the College's Nevada Agricultural Experiment Station unit; and Andy Walker, a grapevine breeder with University of California, Davis. Together, they tested several varieties, including some discovered by Walker, as grape rootstock that grows well in dry, salty soil. The project concluded last year with positive results, showing that many of the wine grape varieties work well in southern Nevada. Many of the varieties grew exceptionally well without needing fertilizer, and some have been provided to local winemakers. The team is in the process of compiling the project's results for publication.
This year, Robinson and Cramer received another grant to continue collecting grape data for an additional three years. Specifically, they will be investigating a hormone called abscisic acid. They discovered that the more of the hormone within a grapevine, the more drought tolerant the vine was. Their research team is now working with Oregon State University to determine how the hormone is controlled within the plants and why it responds differently in different grape varieties to low water and high salt. Graduate Student Haley Toups traveled to Oregon State University this summer to study the hormone.
The Demonstration Orchard is a partnership between the College's Cooperative Extension unit and the University of Nevada, Las Vegas. Other grape research being done by the University includes investigating techniques for advancing viticulture in northern Nevada's high-desert climate. Desert Farming Initiative Project Manager Charles Schembre recently planted a 1-acre demonstration vineyard of cabernet franc, merlot and malbec wine grapes, expanding upon more than 20 years of wine grape research done at the Experiment Station at the University of Nevada, Reno.
Over 20 years of grape research statewide
"The results show that we can produce drought-resistant high-quality grapes for wine," said Robinson. "They taste good for eating as a snack, too."
Going to school after school
Students learn life skills at 4-H Afterschool Programs
Did you know that 4-H is delivered in many different ways to youth across the state of Nevada? One of the ways that youth can be involved in the 4-H Youth Development Program is through afterschool opportunities. They learn life skills in a fun, hands-on way. Parents know that their youth are in a constructive environment. The programs are run by staff and trained volunteers. Topics vary, but can include science and technology; visual, cultural and theater arts; crafts; nutrition; health and physical activity; and civic engagement.
The Humboldt County 4-H Program provided educational support to the Grass Valley Elementary School Afterschool Program during the 2018-2019 school year. Sharon Barton, Humboldt County 4-H coordinator, along with 4-H teen youth and 4-H volunteer leaders provided hands-on learning opportunities using 4-H curriculum to youth in kindergarten through fourth grade. The 4-H team visited the school twice a week from October 2018 to May 2019 and delivered lessons on a variety of learning topics ranging from aerospace to livestock. Every visit included a new lesson and hands-on activities for the students. This was a great opportunity to share with the students and our school district the wide variety of educational opportunities that 4-H has to offer.
The Clark County 4-H Program provides 4-H Afterschool programming in the housing communities and offers programs in leadership, STEM (Science, Technology, Engineering and Mathematic) and service to community. The youth who have been participating are now planning how they would like to give back to the community. Service projects includes visiting senior 55+ housing apartments to sing and talk to them, and making pillows for the homeless. The 4-H Program has been well received by the neighborhood and the onsite resident coordinators. The youth are looking to become more involved in the 4-H Program, such as becoming members of the Clark County Teen Council, and taking part in Clark County Fair.
The Washoe County 4- H AfterSchool Club Program teaches youth transferrable life skills by allowing them to engage in an experiential learning environment, known in 4-H as "Learn By Doing". Using research-based curriculum, they collaborate with different organizations across Washoe County to bring the 4-H Program to youth. Last school year, the Washoe County 4-H AfterSchool Club delivered short-term 4-H projects to 22 different schools that have the 21st Century Community Learning Center Team Up Program. The 4-H staff were able to teach youth robotics, rockets, embryology, cultures, energy science, healthy living/nutrition, civic engagement and leadership. 4-H also partnered with the Reno Housing Authority to offer an AfterSchool Club at Essex Manor and with the Food Bank of Northern Nevada, where they were able to provide the youth with not only homework help and educational lessons but also a hot meal four days a week. As a result, staff were are able to teach over 30 lessons a week reaching over 75 youth a day during the school year. They continue these efforts during school breaks with STEM-focused day camps at the Women's and Children's Center of the Sierras and Reno Housing Authority housing sites.
4-H youth learn leadership, citizenship and life skills at school, in local clubs and at camp
"4-H Camp is a gem that we treasure," said Cooperative Extension Director Ivory Lyles, "and that we know we must continue to maintain and update to benefit generations to come."
Growing a stronger Nevada
Our programs work together to make an impact
Our teaching, research and engagement programs are intertwined and complement one another. Faculty who teach on campus also conduct research as part of the Experiment Station, allowing students to learn about and participate in research. Extension faculty engaging with communities identify research needs, as well as join Experiment Station faculty to conduct research. Faculty on campus help to develop Extension programs in communities.
Researching critical issues
Nevada Agriculture Experiment Station faculty conduct research at experiment stations, labs and research facilities across the state, as well as teach classes and share and conduct research with students. The state-federal partnership tackles issues affecting Nevada's citizens, communities and economy.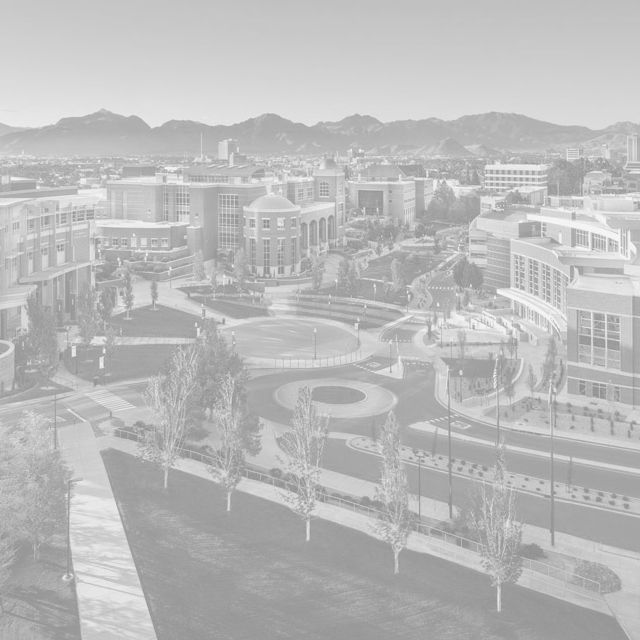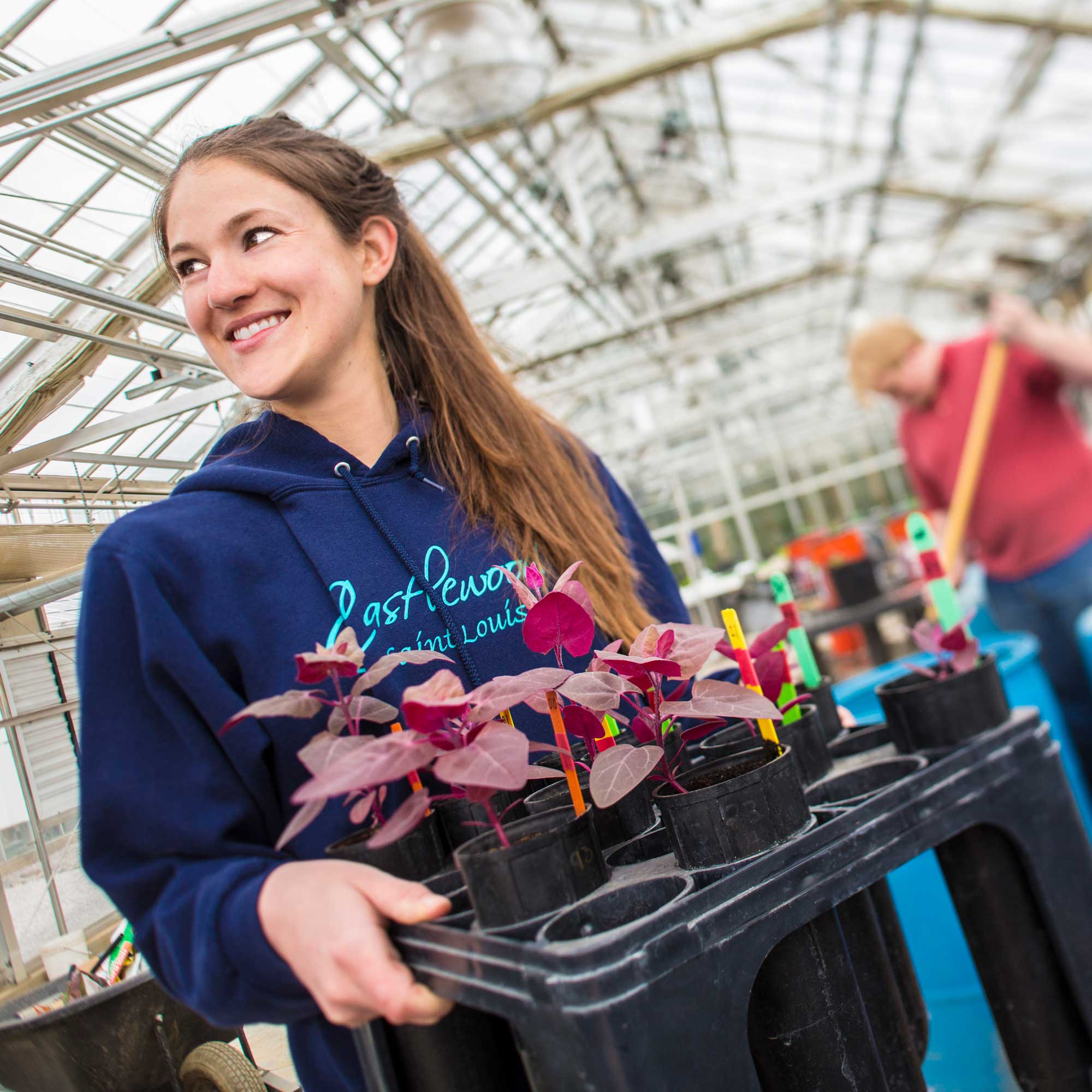 Teaching University students
We offer 17 undergraduate and graduate degrees to prepare students for high-paying, in-demand careers in agriculture, rangeland & veterinary sciences; biochemistry & molecular biology; natural resources & environmental science; and nutrition.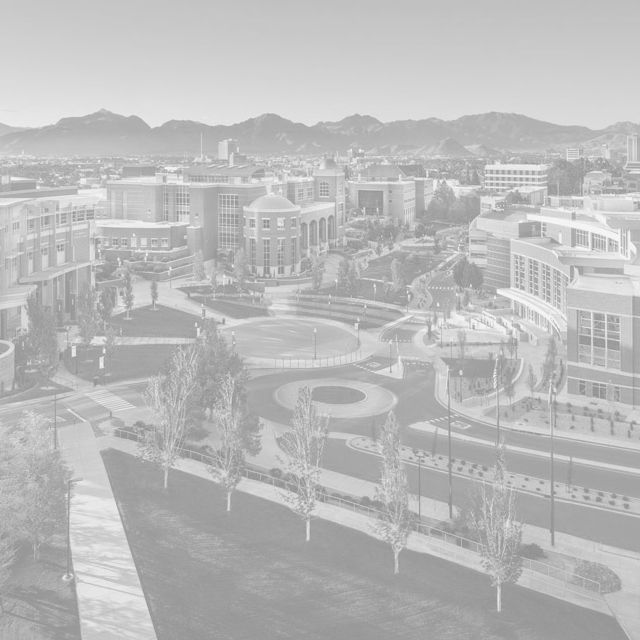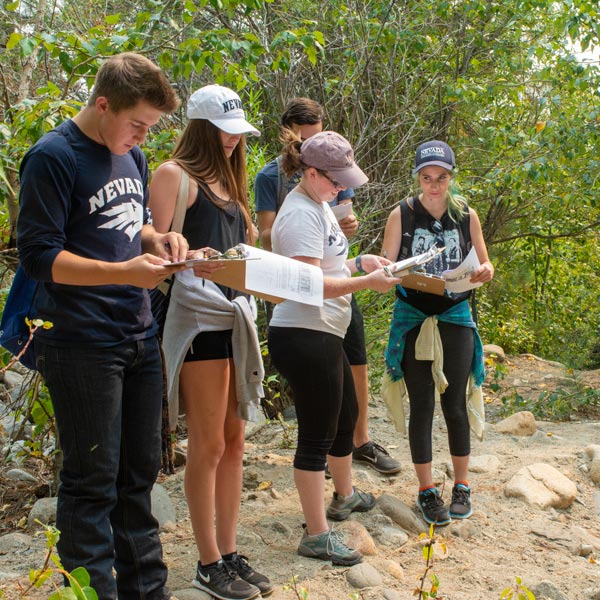 Engaging Nevada communities
University of Nevada Cooperative Extension is engaged in Nevada communities, presenting research-based knowledge to address critical community needs. The county-state-federal partnership provides practical education to people, businesses and communities, fulfilling the University's land-grant mission.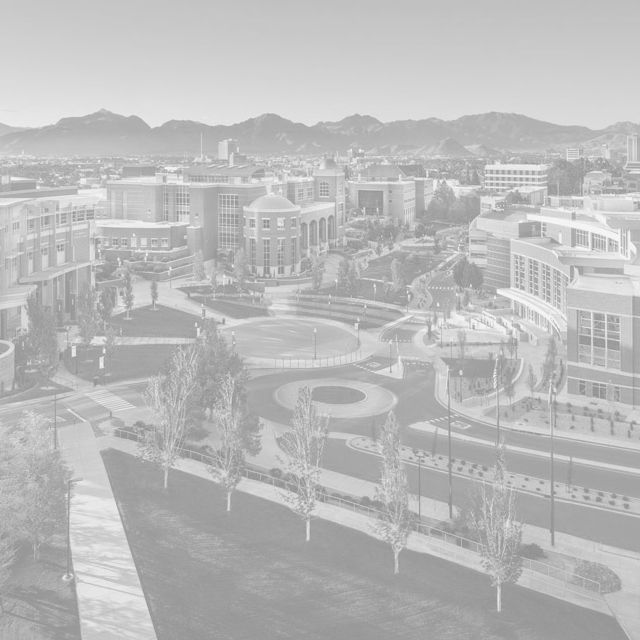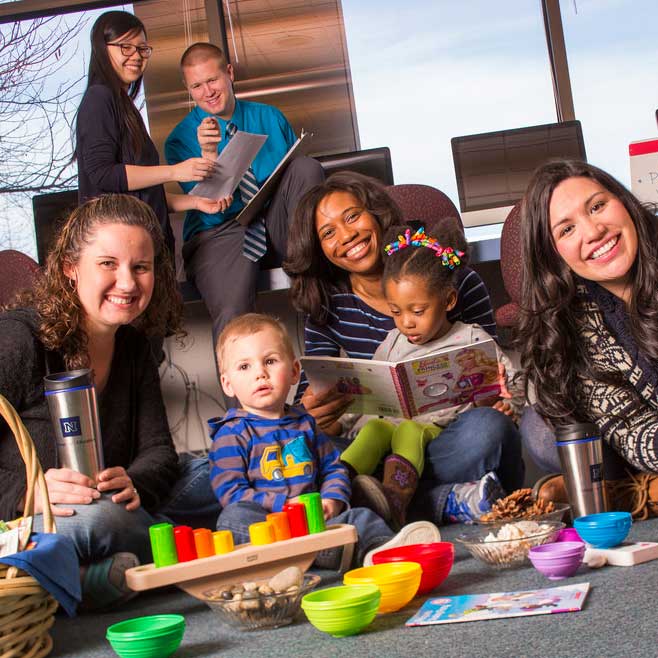 Want to help grow Nevada?
Consider making a contribution in support of classroom, lab or office space; graduate assistantships; student scholarships; or upgrades to Nevada 4-H Camp. To learn more, please contact Mitch Klaich '02, director of development, at 775-682-6490.