About our College
A founding college of the University, we have a long tradition of excellence in teaching, research and engagement programs that benefit the health and economic vitality of Nevada. We offer programs in:
agriculture, horticulture, rangeland & veterinary sciences
biochemistry & molecular biology
children, youth & families
community & economic development
health & nutrition
natural resources & environmental science
4-H Youth Development Program focuses on the importance of voting
Workshop series provides a safe space for an open dialogue among peers
Molly Malloy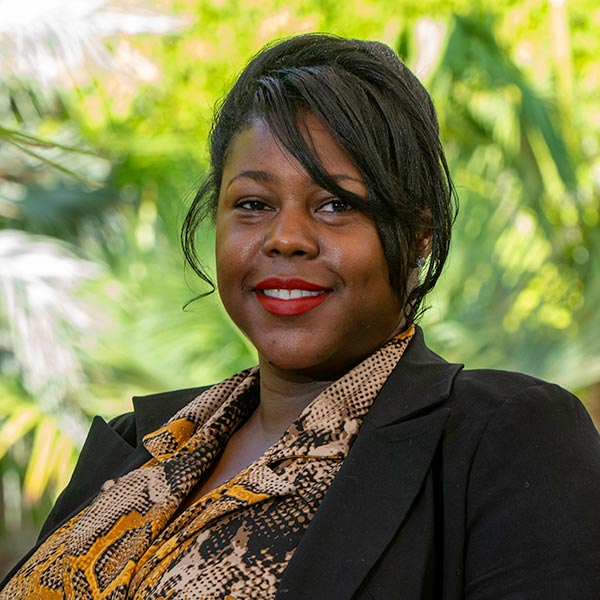 As race and race relations have dominated the national conversation over the past few months, Extension's 4-H Youth Development Program brought the discussion to the local level in its program, Vote Your Voice. During this three-week virtual class, youth ages 17-19 learned about the importance of voting.

Students explored American history, systemic and systematic racism, and the influence voting can have on related policies. They also engaged in an open dialogue about the current political climate and how they can get involved in making a positive change in their community. This civic engagement series was designed and led by Program Coordinator Shay McGee to be interactive and encourage a safe space for students to express themselves.
"Teaching this class allowed me to not only share the history of voting and its role in our government structure, but also witness the conversations that stemmed from the class topics, which demonstrated the amazing consciousness of our youth, and reaffirmed the importance of young people having a safe space where they can learn and share about what is happening around and to them," McGee said.
Because of the positive response, the Vote Your Voice class will again be offered in October. Extension will also offer in October another Congressional App Challenge class for students grades six to eight. Challenge participants will use coding to create a public service announcement about voting.
To learn more or if you require a reasonable accommodation to participate, contact Mallory Levins.
Did you know?
It's National 4-H Week!
National 4-H Week is Oct. 4-10, and 4-H Spirit day is Oct. 7. You can celebrate the week by:
Joining in on our at-home activities.
Entering our 4-H Week Video Contest.
Participating in our annual 4-H STEM Challenge.
You can also show your 4-H Spirit by sharing on social media:
Your 4-H story.
Photos of you wearing green.
Your decorated #Opportunity4All sign, with a caption on what opportunity means to you.
Be sure to tag us at @UNRExtension and @Nevada4H, and use the #Nevada4H, #National4HWeek and #Opportunity4All hashtags.
To learn more, visit extension.unr.edu/4H.
Growing leadership, citizenship and life skills
4-H is a community of young people across America. Members learn life skills, make new friends, enhance self-esteem, achieve personal goals, develop positive relationships with peers and volunteers, and have fun learning and sharing as a family and a club.
Megafires: Climate change or land management? Unfortunately, both
Megafires are here. But what does this mean? The answers are complex, but important.
Erin Hanan
In the Western U.S., the 2020 fire season is setting new records in terms of geographic scale, fire intensity, and rates of spread. Tens of millions of people are currently being forced to breathe beneath a dense layer of smoke, as others have lost their lives and property.
With each new record-setting fire, the same question comes up again and again: is this due to climate change, or is this due to forest mismanagement? After dueling appearances Sept. 14, this question now appears to be a matter of debate in the Presidential campaign.
The climate change vs. management question ignores nuance that is crucial for finding scientific answers and policy solutions. The factors influencing wildfire behavior are complex, and the dominant drivers vary between different locations and events. Below are five key things to know about the causes of the current wildfire problem. Understanding them can help us navigate the question of what is driving increased fire activity and what can be done to reduce such large fires in the future.
In forested systems, climate change and historical fire suppression are two key factors promoting megafires—but their relative influence depends on location.
Not every fire is burning in forests.
Management solutions are not just more logging.
For an ignition to grow into a catastrophic megafire, climate and fuel conditions have to be right.
Problems arise when fire regimes are pushed outside their historical range of variability.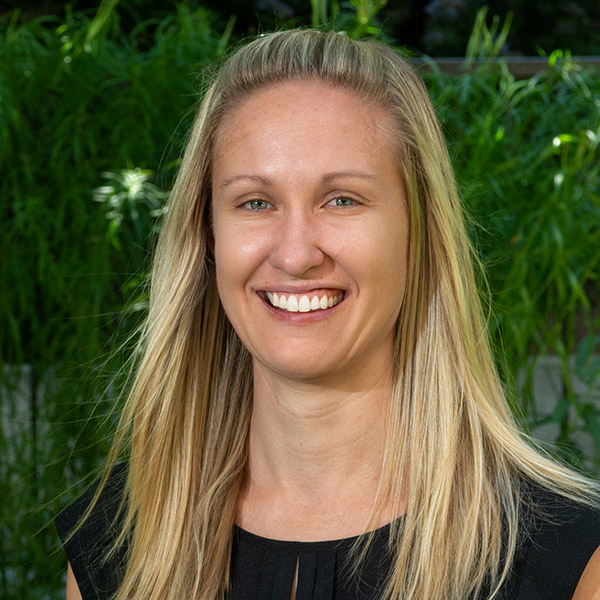 Providing science-based solutions to burning problems
"Solutions to the growing wildfire problem must be multifaceted and location-based. They must include an aggressive reduction in greenhouse gas emissions, ecologically appropriate fuel management that incorporates indigenous knowledge, consideration of local communities and resources, and strategies for living with fire." -Assistant Professor Erin Hanan
Wildfire preparation webinar series offered during National Preparedness Month
Extension's Living With Fire Program helps residents prepare family and property
Tiffany Kozsan
As of Sept. 24, 675 fires have burned 235,751 acres in Nevada this year. According to Great Basin Predictive Services, Nevada had a drier than normal winter, causing soil and vegetation to be much drier.
In response, and as part of National Preparedness Month in September, Extension's Living With Fire Program presented the virtual workshop series, "Five Ways to Prepare Your Family and Property for Wildfire."
"It's easy to get overwhelmed when thinking about all the different ways to prepare for wildfire," Christina Restaino, Extension natural resources specialist with the Living With Fire Program, said. "This workshop series helped residents understand simple steps they can take to get their family, home and property more prepared for fire."
Over 330 people tuned into the series, but the program's impact will not stop there. Later this fall, captioned videos of each session will be made available on Extension's YouTube channel for free, on-demand viewing.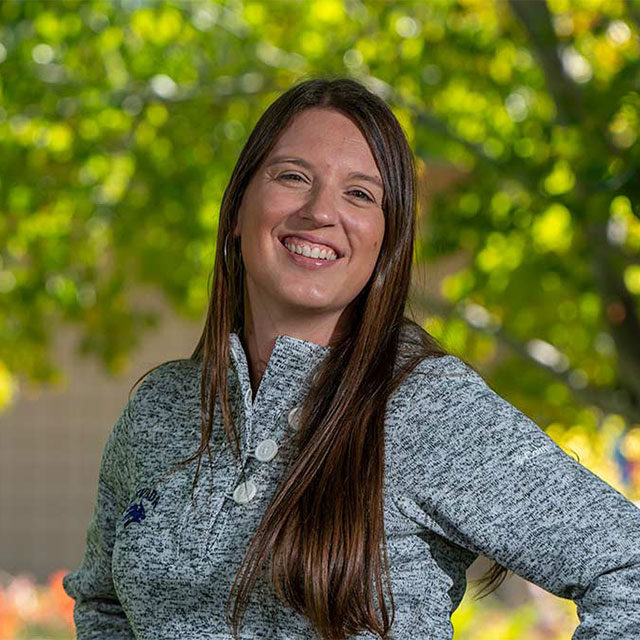 Protecting Nevadans from wildfire
"Making sure we have appropriate defensible space is something we can all do to help protect our homes and families, as well as the safety of the firefighters who put their lives on the line for us year-round." -Living With Fire Program Manager Jamie Roice-Gomes
Burritos bridge the gap in Reno communities
University graduate student Blaize Abuntori teams up with colleges to aid homeless
Hannah Alfaro
Blaize Abuntori, a graduate student and teaching assistant in the University's Statistics & Data Science Program, started handing out burritos to people in Reno without shelter and ended up creating the Reno Burrito Project, which is now distributing hundreds of burritos a week.
As an international student from northern Ghana, Abuntori was struck by how many people in Reno were in need of resources. In his community, those who needed support were always given a place to sleep and eat. Although he couldn't provide shelter, he bought $20 worth of burritos and handed them out downtown. Realizing he could get more bang for his buck and provide more burritos if he made his own, Abuntori and his friends started buying ingredients and making their own burritos, handing out 15 to 30 each week to the homeless around town.
Realizing that this still wasn't enough, Abuntori started to reach out to his friends and colleagues in the College of Science for assistance. A GoFundMe virtual money-raising account was set up for the project and began gaining momentum.
After hearing about the GoFundMe through the outreach of the students involved, Marjorie Matocq, a professor in our College, donated $500 on behalf of her lab and challenged others in the College to match that donation. The call to action inspired other faculty and staff in the College to donate as well.
"Our lab supports a lot of community outreach and education efforts typically through our own time and volunteer efforts," Matocq said. "When I heard about the GoFundMe, I wanted to take the opportunity to help out in a slightly different way. The caliber of community assistance that the project offers is inspiring, and I wanted to support it any way that I could."
Growing students & helping communities
"The biggest impact I've seen is the relationships we've been able to build. We've been able to help those in need, but in return they've shared with us their stories and lives that help us grow as people." -Blaize Abuntori
Extension provides important continuing education courses for landscapers
Chad Morris joins Extension to oversee the Commercial Horticulture Program
Hannah Alfaro
Extension welcomes Chad Morris as program officer for the Commercial Landscape Horticulture Program.
In this role, Morris assists professional landscapers with continuing education, which may be required for professionals to maintain their certifications, as well as have the knowledge to perform various services safely and efficiently. Starting his position during health lockdowns and restrictions, Morris has had to extend a lot of creativity in order to alter programming so that it would continue to be offered to the public.
Morris helps direct landscapers to classes such as the Qualified Water Efficient Landscaper (QWEL) series, which provides participants with local water, soil and plant information; basic and advanced irrigation principles; and hands-on water audit skills. Once participants have completed the courses, they receive QWEL certification to help them market their qualifications. Along with the QWEL classes, Morris is also focusing on a continuing education series that offers various industry Continuing Education Units.
He is looking forward to continuing next spring these Extension programs for landscapers, as well as the Grow Your Own, Nevada! series for people interested in growing and preserving their own food.
Growing local businesses & local food
"Helping to educate our community and equip our industry is Extension's mission, and being a part of that means a lot to me. I am excited about getting to add value in a field that I love, within an institution I respect, for the community I'm proud to be a part of." -Program Officer Chad Morris
Growing a stronger Nevada
Our programs work together to make an impact
Our teaching, research and engagement programs are intertwined and complement one another. Faculty who teach on campus also conduct research as part of our Experiment Station, allowing students to learn about and participate in research. Extension faculty engaging with communities identify research needs, as well as join Experiment Station faculty to conduct research. Faculty on campus help to develop Extension programs in communities.
Researching critical issues
Experiment Station faculty conduct research at experiment stations, labs and research facilities across the state, as well as teach classes and share and conduct research with students. The state-federal partnership tackles issues affecting Nevada's citizens, communities and economy.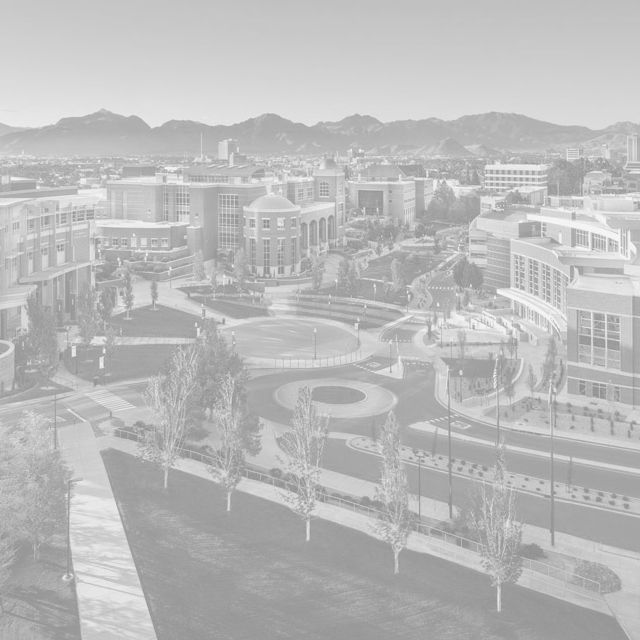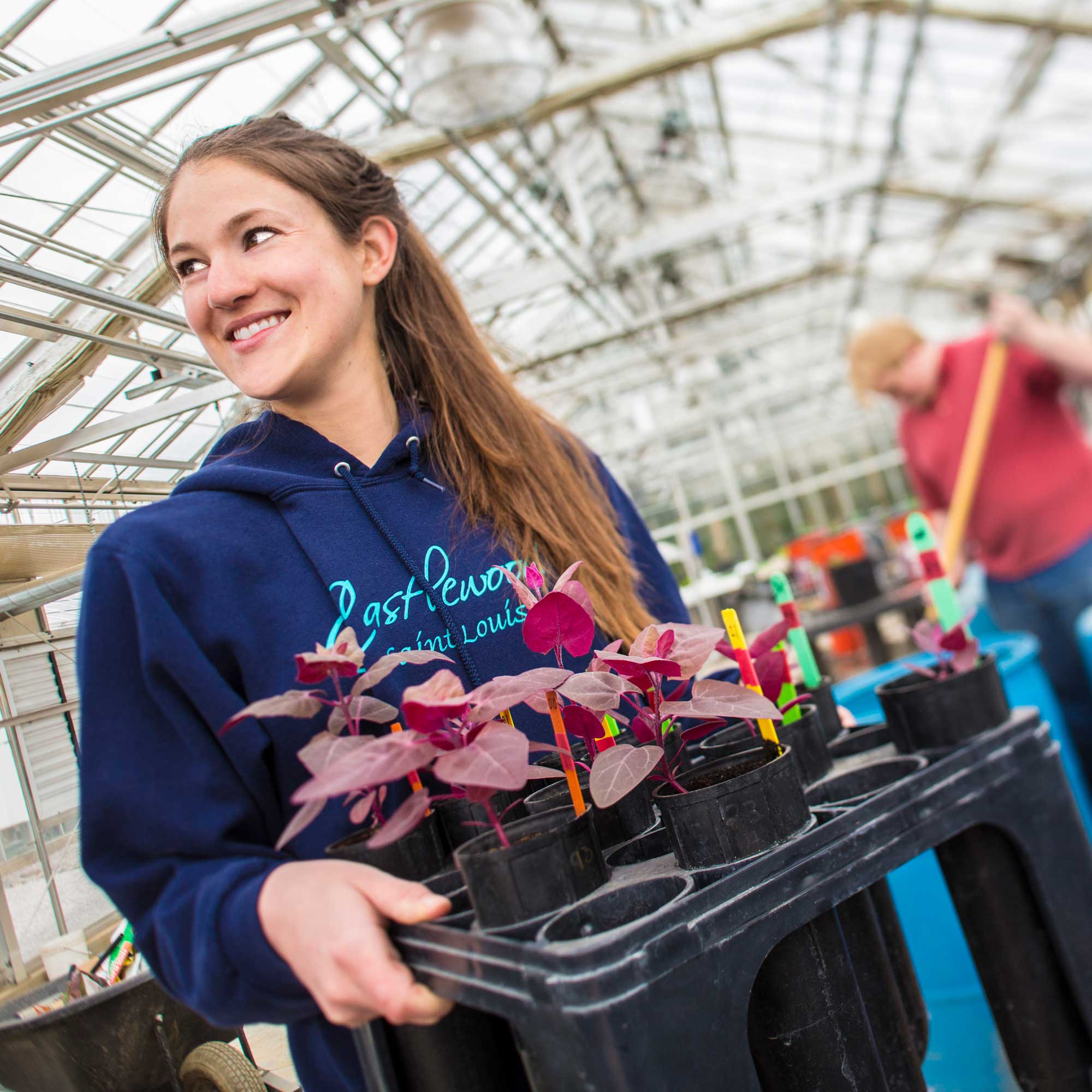 Teaching University students
We offer 17 undergraduate and graduate degrees to prepare students for high-paying, in-demand careers in agriculture, rangeland & veterinary sciences; biochemistry & molecular biology; natural resources & environmental science; and nutrition.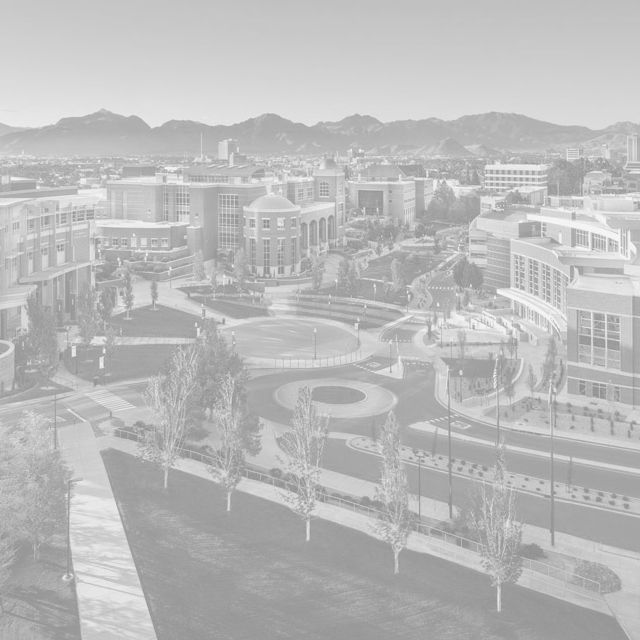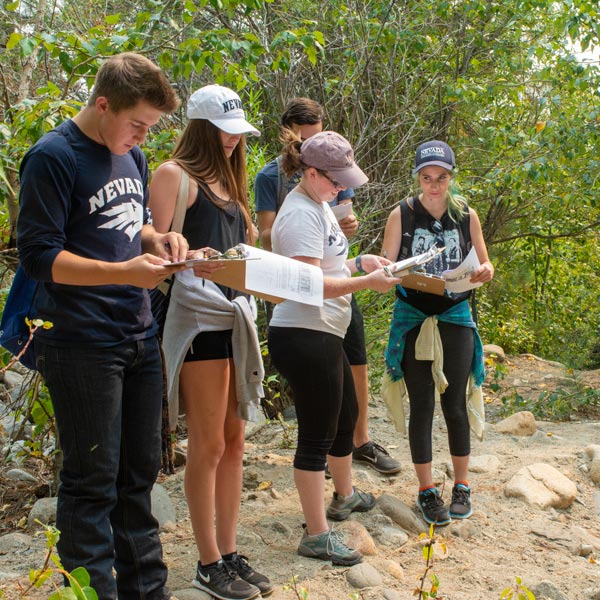 Engaging Nevada communities
Extension is engaged in Nevada communities, presenting research-based knowledge to address critical community needs. The county-state-federal partnership provides practical education to people, businesses and communities, fulfilling the University's land-grant mission.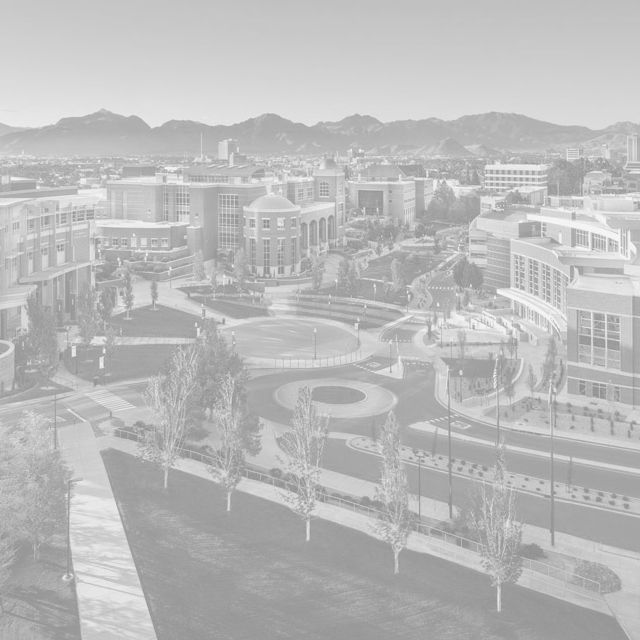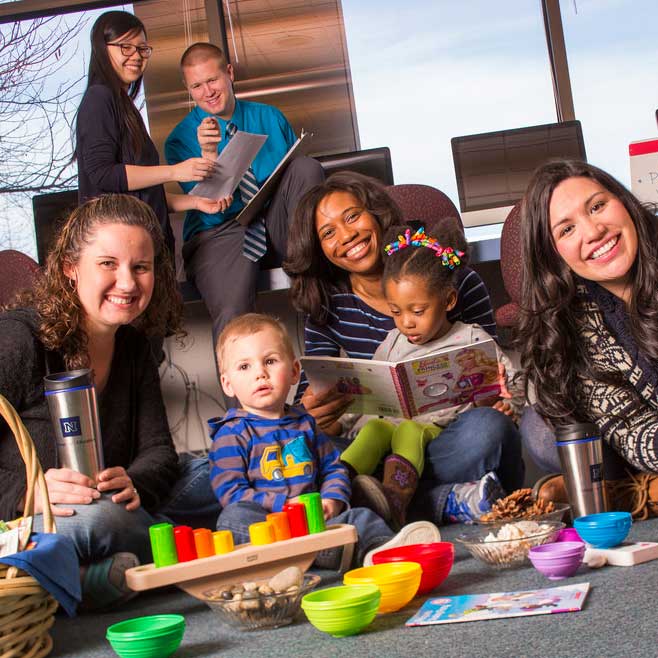 Want to help grow Nevada?
Consider making a contribution in support of classroom, lab or office space; graduate assistantships; student scholarships; or upgrades to the Nevada 4-H Camp. To learn more, please contact Mitch Klaich '02, director of development, at 775-682-6490.