About our College
A founding college of the University, we have a long tradition of excellence in teaching, research and engagement programs that benefit the health and economic vitality of Nevada. We offer programs in:
agriculture, horticulture, rangeland & veterinary sciences
biochemistry & molecular biology
children, youth & families
community & economic development
health & nutrition
natural resources & environmental science
Extension's gardening workshops return virtually in spring
Gardening in Nevada, Gardening in Small Places and Growing Under the Stars Programs kick off the growing season with online classes
Hannah Alfaro and Molly Malloy
Extension and their certified Master Gardeners are holding a variety of online "Gardening in Nevada: The Bartley Ranch Series," "Gardening in Small Places" and "Growing Under the Stars" workshops throughout spring for Nevada gardeners. The classes, online this year via Zoom, are for anyone who wants to garden – those with big yards, small yards, or just patio or balcony space. Classes include:
March 16, 6-8 p.m., Insect Pests of the Vegetable Garden

— Melody Hefner, Extension Urban Integrated Pesticide Management and Pesticide Safety Education Program coordinator, will discuss how gardeners can identify and reduce insect pests in vegetable gardens. Registration is free.
March 20, 9-11:30 a.m., Composting — Angela O'Callaghan, Extension associate professor and social horticulture specialist, will cover composting in the Mojave Desert, including which food scraps can be composted and tips on successful composting. Registration is $10.
March 23, 6-8 p.m., Native Plants in the Landscape

— Heidi Kratsch, Extension horticulture specialist, will present the benefits of incorporating native plants into the landscape, showing photos, and discussing growing conditions, care and maintenance.

Registration is free.

March 30, 6-8 p.m., Creating a Garden Journal — Laura Jevtich, Extension Master Gardener volunteer, will guide attendees through transforming a three-ring binder into a garden journal useful for planning projects, tracking successes and noting things to do differently next year. Registration is free.
March 30, 6-8 p.m., Successful Vegetable Gardening

— Randy Robison, Extension Master Gardener volunteer, will share his secrets to harvesting abundant, award-winning produce from raised garden beds in our high-desert climate.

Registration is free.

April 20, 6-8 p.m., Toxins in the Garden — Gail Brandys, Extension Master Gardener volunteer, will review physical, chemical and biological hazards that are most common for gardeners in southern Nevada and provide helpful hints on how to protect yourself, your family and your pets. Registration is free.
May 15, 9-11:30 a.m., Solving Garden Problems — Angela O'Callaghan, Extension associate professor and social horticulture specialist, will explore common problems in the garden, how they happen, how you can avoid them and what to do about them if they occur. Registration is $10.
"Gardening in Nevada: The Bartley Ranch" series is offered in partnership with Bartley Ranch and Washoe County Regional Parks and Open Space.
Meeting local needs, growing local gardeners
"The classes, which vary by year according to the needs of the local community, offer the why's and how's from people who live, grow and harvest in Nevada." -Extension Washoe County Master Gardener Coordinator Rachel McClure
Nevada researchers study cattle microRNA effects on meat quality, human health
Team combines agriculture and nutrition programs with bioinformatics and molecular medicine
Mike Wolterbeek
A team of University scientists are investigating how cattle microRNAs and the genes they influence affect the human body and health. MicroRNAs are small RNA molecules involved in the regulation of gene expression that convert DNA code into proteins that carry out cellular functions, such as development, differentiation, growth and metabolism.
The interdisciplinary team of researchers, with funding from the College's Experiment Station unit, is seeking to understand how feeding cattle different diets will affect the microRNA profile in beef; how microRNAs may be used as biomarkers for meat quality; and how these small molecules may affect human health, specifically chronic diseases.
In cooked and digested beef, the team will identify microRNAs that may be absorbed by the intestines and further regulate pathways associated to cancer, coronary artery disease, apoptosis of cardiac cells, repression of breast cancer, inflammatory diseases and diabetes.
The team, including three graduate students, will also look for biomarkers for meat tenderness when comparing grain-fed versus grass-fed cattle and map all the variables.
Conducting cutting-edge collaborative research
"This is the first project done here in Nevada where we've fed animals and analyzed growth performance, meat quality and nutritional values at a molecular level. We're marrying our agriculture and nutrition programs, and bringing in bioinformatics and molecular medicine, looking at the nutritional value relationship to the elements of meat." -Assistant Professor Amilton de Mello
University researchers are improving the way the world eats
College scientists work to advance agriculture, food security and childhood health
Natasha Bourlin, Edible Reno-Tahoe
Scientific research is a realm of complexities, where finding answers often leads to more questions. Thanks to the considerable work of researchers who have accomplished significant milestones, such as mapping the human genome, recent scientific progress in the areas of health and agriculture has grown exponentially in just the past 10 years.
At the University, a thriving, vibrantly diverse pool of scientific talent exists. Professors and their teams are conducting important research into issues that may positively affect not just regional residents, but the global population.
From discovering and saving species vital to agricultural health to helping combat childhood obesity, these researchers and their teams are helping humanity, right in our own backyard.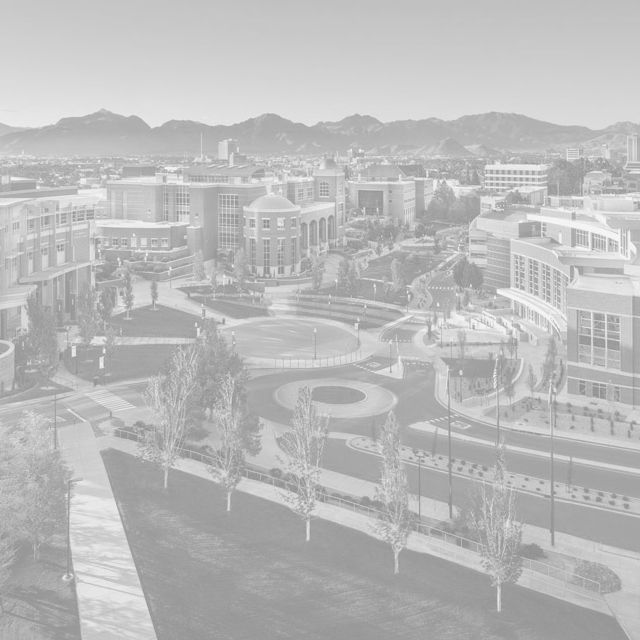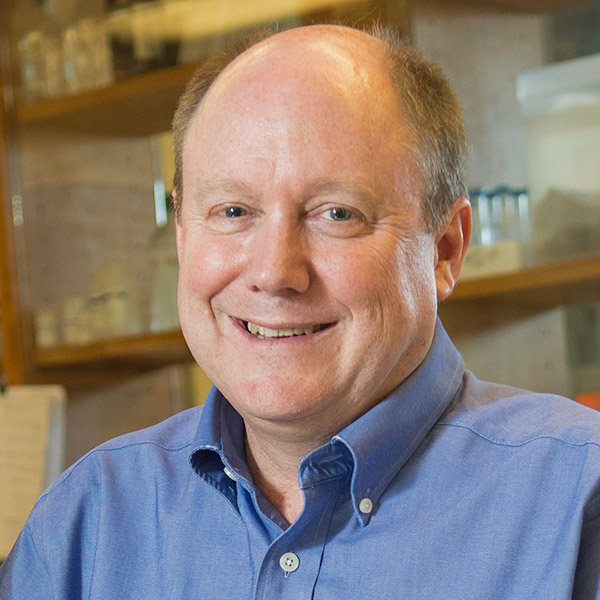 Exploring the future of food production
Jeff Harper, foundation and regents professor in the College's Department of Biochemistry & Molecular Biology, is working on creating an entirely edible tomato plant that can provide sustenance even in space.
Improving stress tolerance in plants is another major undertaking for him and his team.
Harper and his team have also been studying the pollination of plants, attempting to equip pollen cells with more antioxidants to improve plant health and propagation.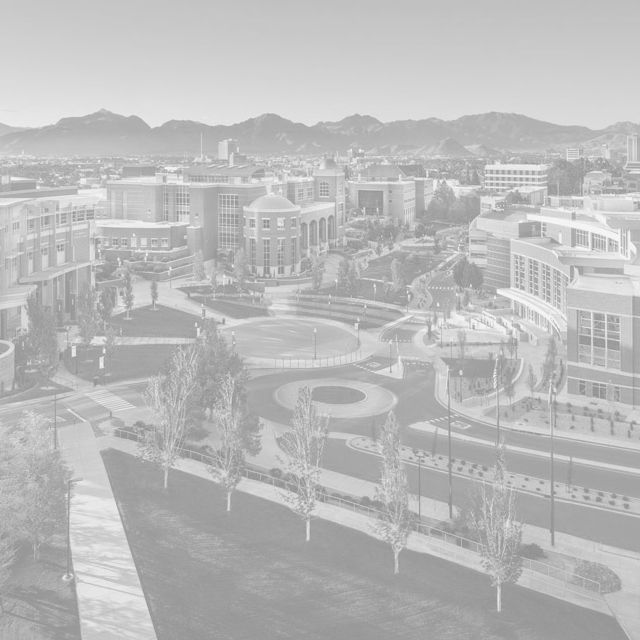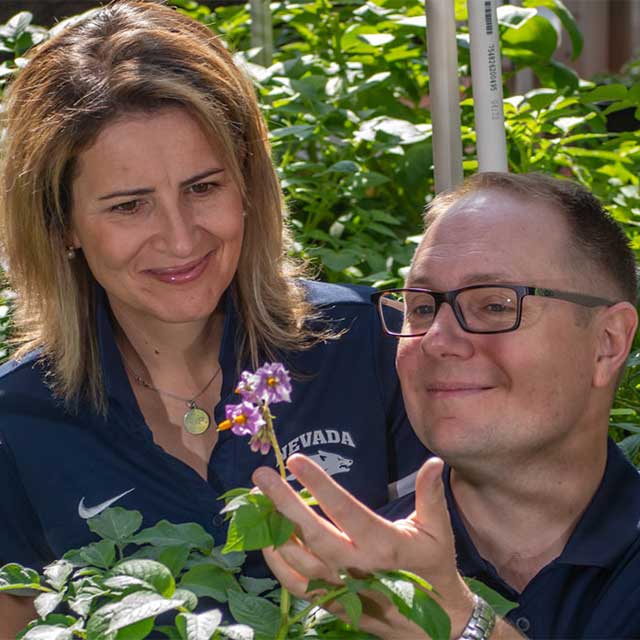 Helping global food insecurity
Patricia Ferreira dos Santos and Dylan Kosma, assistant professors in the College's Department of Biochemistry & Molecular Biology, are working to solve the problem of potato crop losses due to disease spread during storage.
The pair study a specific micro-molecule with an enormous impact on water loss and microbe attacks on plants.
Their work may help to lessen global food insecurity by helping to better store critical crops.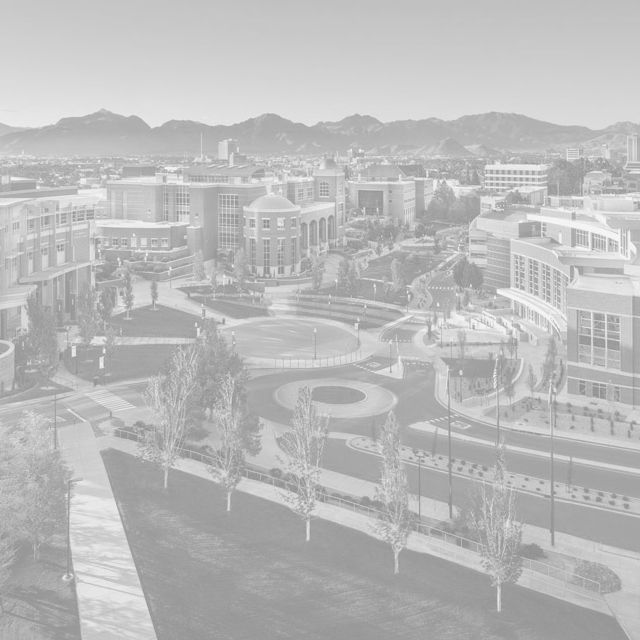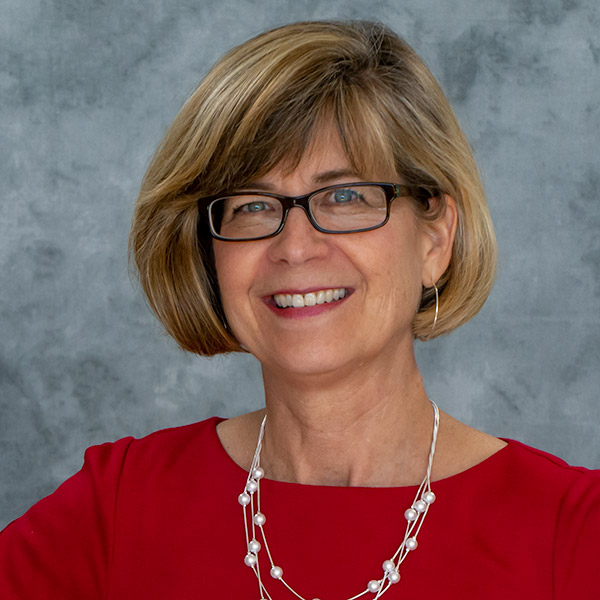 Lowering childhood obesity rates
Jamie Benedict, professor and chair of the College's Department of Nutrition, and her crew have created a campaign aimed at reducing children's intake of sugary beverages, considered one of the main factors in childhood obesity.
The Rethink Your Drink campaign provides resources for families looking to give their children healthier, less-sugary beverages, including recipes that are made from low- or non-fat milk, fruit, herbal teas and more, and are easily prepared in home kitchens with little ones.
Using science to understand and solve challenges
"We try something, we learn, then we try something a different way and start to get a better understanding of how the plant and cells work. We know a lot of what we should not do and what will be dangerous, and by gaining all this knowledge, we can gain a better understanding of what we should do, with better food-safety concerns in mind." -Professor Jeff Harper
4-H Youth Development Program connects STEM to shooting sports
Virtual workshop series continues in March
Molly Malloy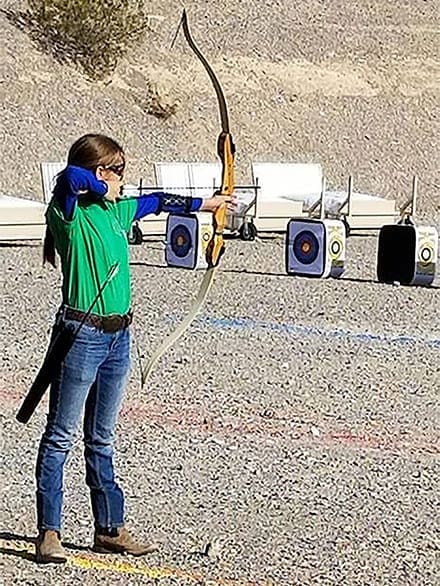 Aiming to connect STEM principles with shooting sports, Extension's 4-H Youth Development Program has launched a virtual workshop series that teaches youth about physics through disciplines such as archery, air pistol, muzzleloader, shotgun and rifle. This first-of-its-kind program in Nevada, was adapted from curriculums from 4-H programs in Colorado and Idaho, making the science, technology, engineering and math connection using the popular sport.

"I'm excited about this program because it presents shooting sports to youth who may not have considered it or thought about its connection to STEM before," Luisa lxmatlahua-Garay, Extension 4-H community-based instructor, said. "The program has a rural meets urban feeling and hopefully sparks a new interest in youth."

lxmatlahua-Garay, who is a nationally certified shooting sports leader, will lead the weekly virtual classes that will include demonstrations, hands-on activities and open-ended discussion questions designed to help build critical thinking and problem-solving skills.

This workshop series is free and open to Nevada youth ages 9 and up. Classes are 60 minutes per session and will be held Thursdays through March 18 at 4:30 p.m. All experience levels are welcome, but registration is required.
Growing leadership, citizenship and life skills
4-H is a community of young people across America. Members learn life skills, make new friends, enhance self-esteem, achieve personal goals, develop positive relationships with peers and volunteers, and have fun learning and sharing as a family and a club.
Wildlife Ecology & Conservation student earns inaugural Kent McAdoo Legacy Scholarship
4-H Alumn Owen Bake honored with award in memory of Extension specialist
Claudene Wharton and Ashley Andrews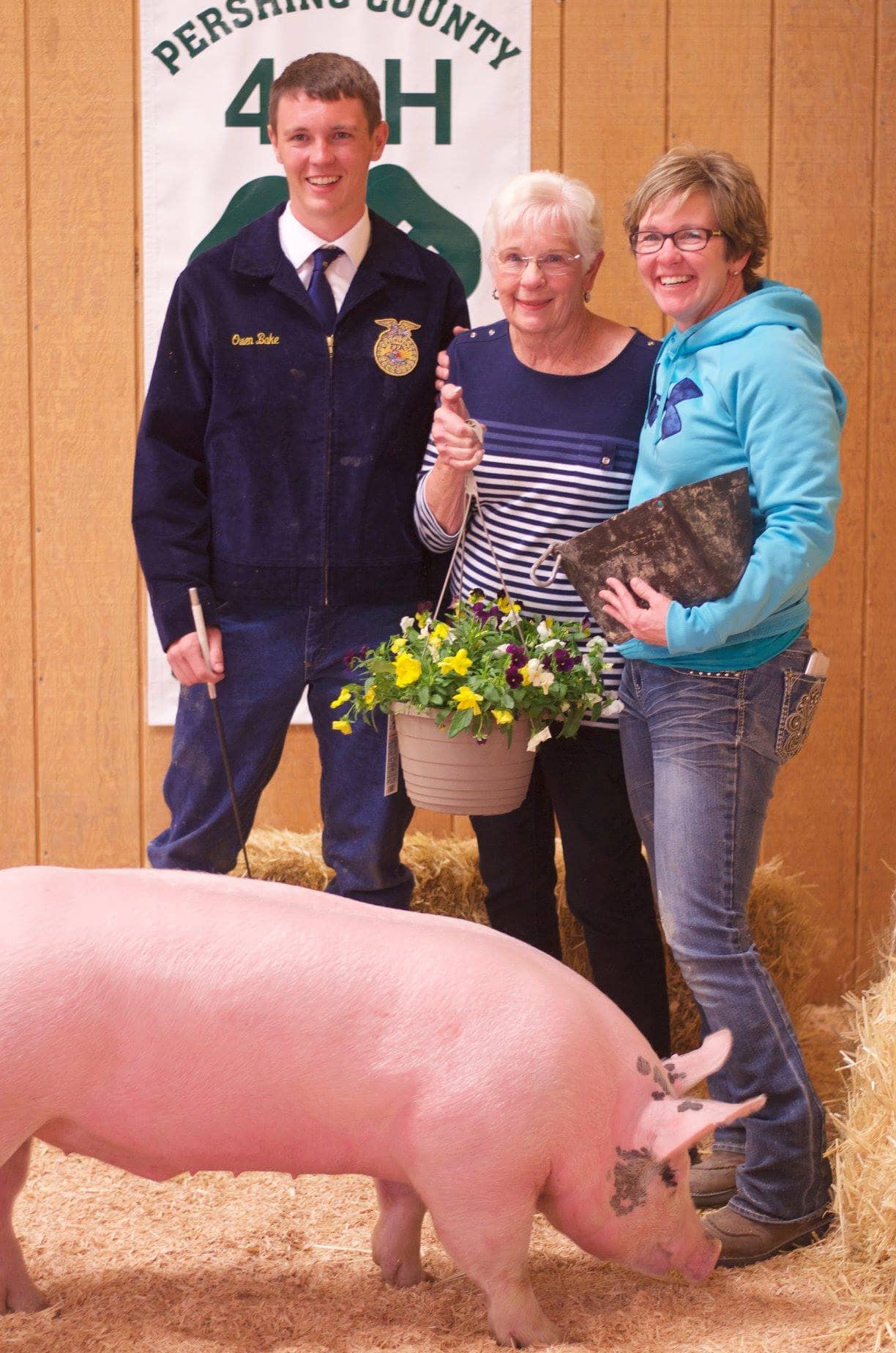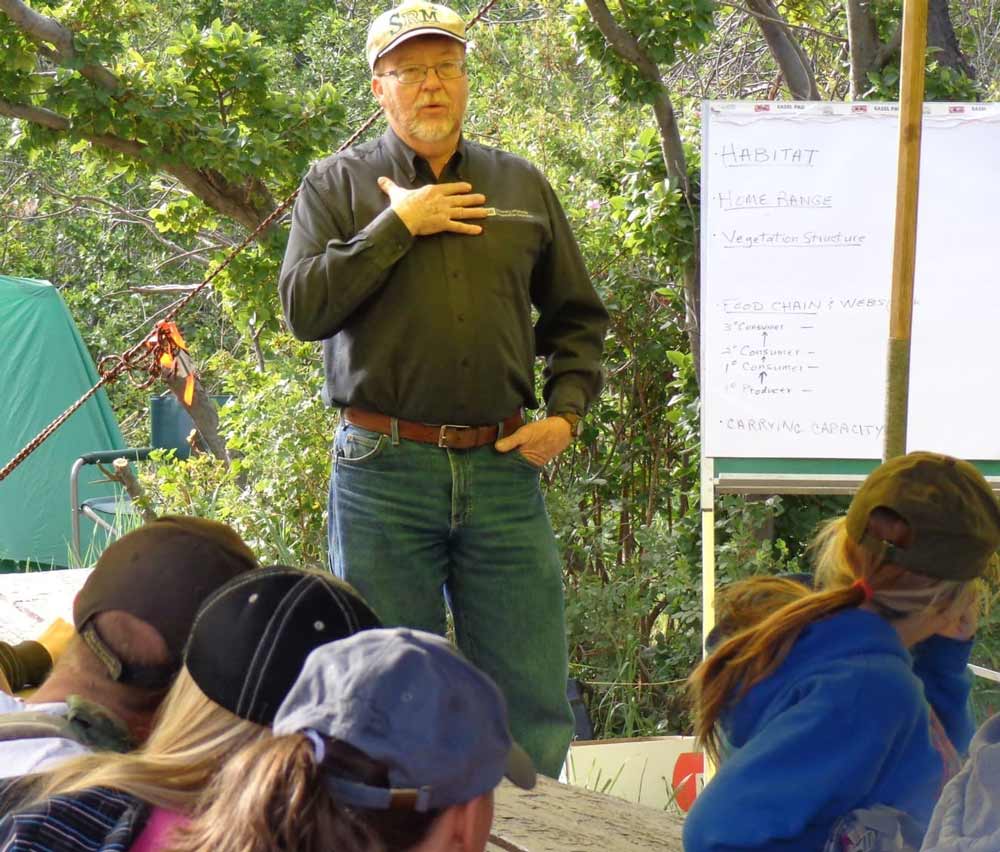 This spring, Owen Bake, a junior in our College's Wildlife Ecology & Conservation Program, was honored with the inaugural Kent McAdoo Legacy Scholarship. Bake is an alumnus of Extension's 4-H Youth Development Program in Pershing County, where he served as a 4-H Club leader and earned several awards, including for his showmanship.

The scholarship Bake received was established in Kent McAdoo's memory with the Nevada Agricultural Foundation through donations from McAdoo's colleagues, friends and family after his unexpected passing in 2018. Awards from the scholarship support Nevada high school graduates who study fields related to McAdoo's area of expertise.

McAdoo was an award-winning Extension rangeland resources specialist based in Elko County. Throughout his nearly 20-year career with Extension, he strived to achieve balanced collaborative approaches for rangeland issues and develop appropriate adaptive natural resources management strategies.

He worked with and provided education to international and public agency land managers, livestock producers, and other land users. He helped tackle important challenges, playing a key role in addressing the sage-grouse issue and finding solutions to preserve other sensitive species, such as the Columbia spotted frog. He also took great joy in educating youth on rangeland and natural resources management through Nevada Youth Range Camp.
Supporting student success
Through the generosity of our many donors and supporters, our College awards over $250,000 in undergraduate and graduate scholarships each year. They're primarily awarded based on academic merit and financial need, but some are specific to students in particular majors or from specific geographic regions. Some help our students to conduct their own research.
Growing a stronger Nevada
Our programs work together to make an impact
Our teaching, research and engagement programs are intertwined and complement one another. Faculty who teach on campus also conduct research as part of our Experiment Station, allowing students to learn about and participate in research. Extension faculty engaging with communities identify research needs, as well as join Experiment Station faculty to conduct research. Faculty on campus help to develop Extension programs in communities.
Researching critical issues
Experiment Station faculty conduct research at experiment stations, labs and research facilities across the state, as well as teach classes and share and conduct research with students. The state-federal partnership tackles issues affecting Nevada's citizens, communities and economy.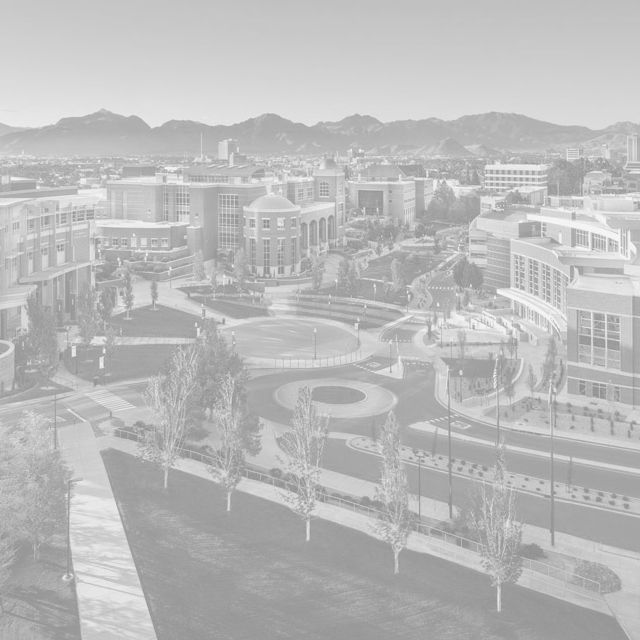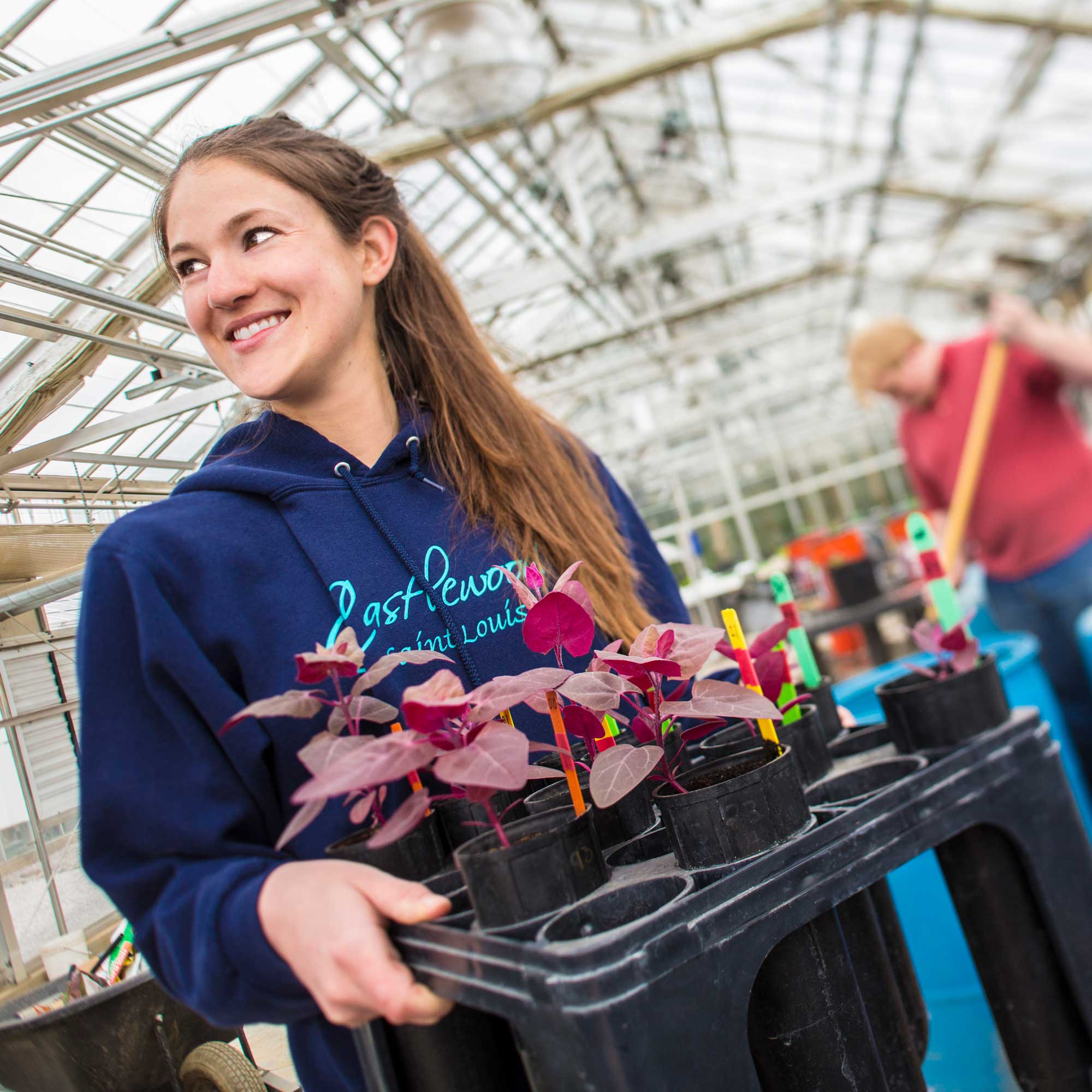 Teaching University students
We offer 17 undergraduate and graduate degrees to prepare students for high-paying, in-demand careers in agriculture, rangeland & veterinary sciences; biochemistry & molecular biology; natural resources & environmental science; and nutrition.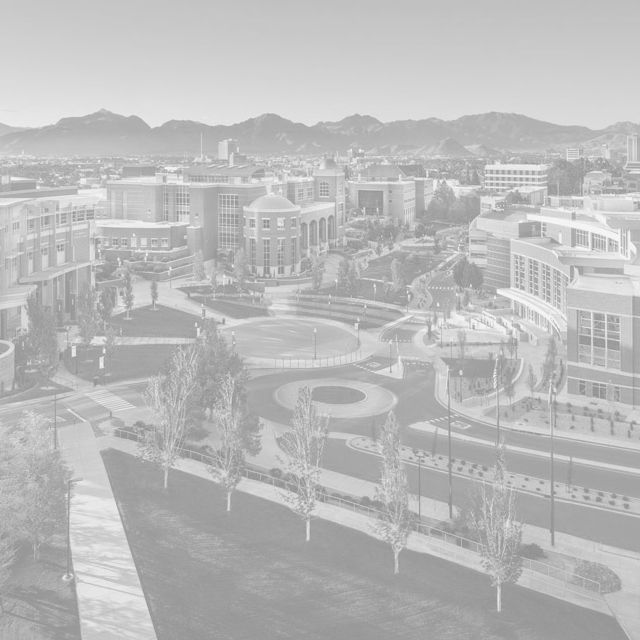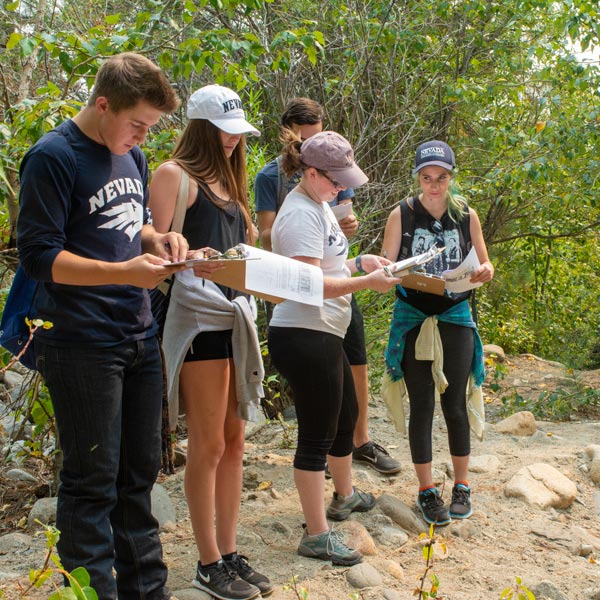 Engaging Nevada communities
Extension is engaged in Nevada communities, presenting research-based knowledge to address critical community needs. The county-state-federal partnership provides practical education to people, businesses and communities, fulfilling the University's land-grant mission.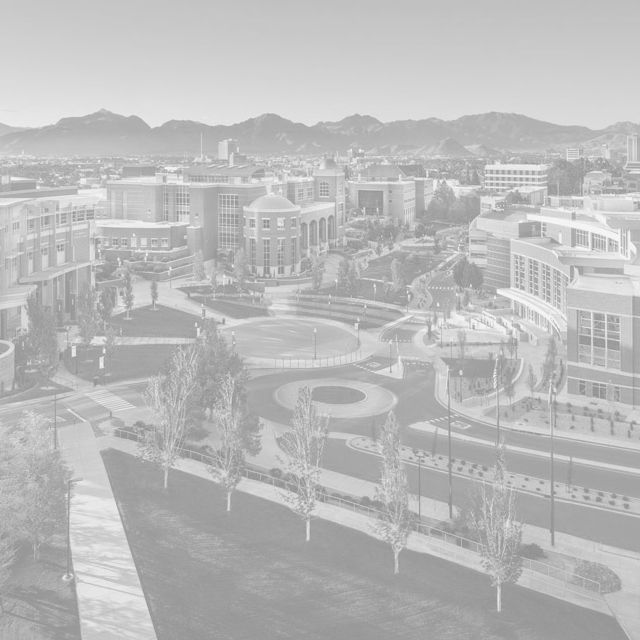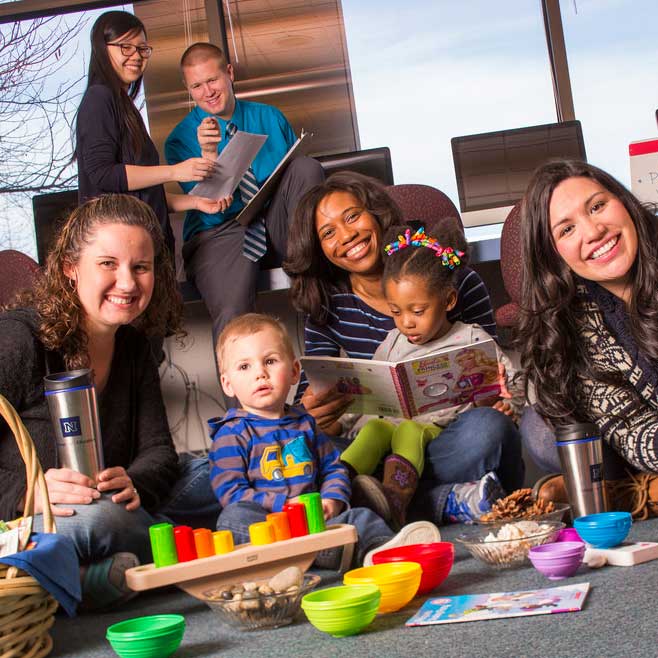 Want to help innovate for Nevada?
Consider making a contribution in support of classroom, lab or office space; graduate assistantships; student scholarships; or upgrades to Nevada 4-H Camp. To learn more, please contact Executive Director of Development Zack Madonick.