About our College
A founding college of the University, we have a long tradition of excellence in teaching, research and engagement programs that benefit the health and economic vitality of Nevada. We offer programs in:
agriculture, horticulture, rangeland & veterinary sciences
biochemistry & molecular biology
children, youth & families
community & economic development
health & nutrition
natural resources & environmental science
Nevada 4-H youth and families provide over 2,000 face masks for their communities
Extension called upon by those helping to manage the COVID-19 crisis
Claudene Wharton
When the Elko County Emergency Operations Center put in a call to their local University of Nevada, Reno Extension office saying they needed face masks, Extension's 4-H youth and their families swung into action, making masks not only for the Operations Center, but also for their local School District nutrition services workers who are helping to serve lunches to students who receive free and reduced meals. Similarly, 4-H youth and their families in White Pine County were early responders to the need for masks, and have now made hundreds of masks for the William Bee Ririe Hospital and Rural Health Clinic in Ely.
Once the word got out that 4-Hers were helping to make masks, more requests started coming in.
"I'd say that requests are coming in faster than our 4-H members can sew," said Jill Baker-Tingey, Extension educator in Elko County.
After these early efforts in Elko and Ely, Nevada 4-H launched a statewide service project to help provide face masks for all Nevada communities. Now, more than 2,000 masks have been provided by 4-H across Nevada, spanning 10 counties, from Reno to Las Vegas, and from Carson City to Elko. The face masks have been donated to hospitals, hospices, health clinics, tribal healthcare, senior centers, emergency operations centers, school districts, state parole offices, and other collaborative mask-making projects.
In addition, over 100 other PPE-related items have been provided by the 4-H service project, including scrub hats, surgical gowns and ear bands/savers, which prevent ear strain and irritation for those wearing masks for extended periods.
Carrie Stark, Nevada 4-H program director with Extension, said, "The whole 4-H community has pitched in – our 4-H youth and their families, as well as 4-H alumni and volunteers."
4-H is a community of young people across America learning leadership, citizenship and life skills
Members learn life skills, make new friends, enhance self-esteem, achieve personal goals, develop positive relationships with peers and volunteers, and have fun learning and sharing as a family and a club
Catch a falling star ... literally
How to collect micrometeorites in your own backyard in August
Every year, there are nine meteor showers that are rated as "Class 1" events. These showers are the are most exciting to see and produce particles that fall from the sky that anyone can catch. The Perseid meteor shower is generally considered to be the finest meteor shower of the year. It is renowned for displaying up to 100 "shooting stars" per hour.
This year, the shower is predicted to peak Aug. 11-13, so mark your calendars now and gather a few simple supplies to prepare to "catch a falling star." It's a simple, yet exciting, science project a child of any age can enjoy. Gazing upon these extraterrestrial visitors brings lasting memories and connects Earth-bound mortals to the wonders of infinite space from our own backyards.
There's still a whole Universe out there— reach for the stars
"I'll be sharing this project with our 4-H youth here in Nevada, for whom Extension is continuing to provide at-home and online STEM programs, amid the COVID-19 pandemic. But, it's an interesting and uplifting activity we can all enjoy." -Assistant Professor & Extension Educator Don Deever
University offers agricultural crop research tours at Field Day in Fallon
Research being done on drought-tolerant and salt-tolerant crops
Agriculture producers and others are invited to get a first-hand look at crop trials and research being conducted in northern Nevada by the University's College of Agriculture, Biotechnology & Natural Resources. Field Day in Fallon is free and open to the public, and will take place 9:30-10:30 a.m., Aug. 12, at the College Experiment Station's Fallon Research Center, 2053 Schurz Highway, as well as at two local farms.
"With a limited water supply, we are always looking for drought-tolerant crops for long-term sustainability," said Maninder K. Walia, assistant professor and field crop specialist with the College's Extension unit. "We are also looking at crops in high demand that our producers are interested in growing."
The Field Day will include walking tours and discussions of crops being researched at the Experiment Station and at two local farms. The crops currently being researched at the Experiment Station include chickpeas, dry beans, and ag and forage soybeans. Walia will discuss plant traits of these crops, including early maturity, forage nutrient content, biomass production and drought tolerance.
"There has been a good deal of interest in growing hemp from local producers, so we wanted to do some crop trials based on our growing conditions here in northern Nevada," she said.
This spring, Walia also began a three-year butternut squash crop trial at Rick Lattin's Lattin Farms. There were four varieties planted in mid-May. The varieties are being evaluated in terms of quality, taste, consumer demand, ability to grow in Nevada's climate and overall yield.
"There is a high demand from casinos in particular for butternut squash," Walia said. "They use it for soup and other recipes."
At the Field Day, Walia will also discuss opportunities to partner with the University to develop new cropping systems adapted to northern Nevada.
Fallon Field Day on, Nevada Field Day off
Due to continued uncertainty surrounding the novel coronavirus, we have made the difficult decision to cancel the 2020 Nevada Field Day. Held each fall in Reno, this event showcases the teaching, research and outreach of our College and its Experiment Station and Extension units. We will miss this opportunity to inform and interact with the members of our community, but feel this is the best decision to protect the health and safety of Nevadans. Please visit the coronavirus information page for ongoing updates from the University of Nevada, Reno.
If you would like to keep up to date on the happenings of our College, please subscribe to our newsletter.
Thank you for your continued interest in our College and its work, and we look forward to seeing you at Nevada Field Day in 2021.
Sincerely,
Bill Payne,
Dean of the College
Expanding knowledge for Nevada
"Extension is working to bring University and Experiment Station research to our communities to enhance people's lives. One portion of my job is to determine needs or issues related to crops and resource use within our state and work to address those needs. I invite your input on these needs." -Assistant Professor & Extension Specialist Maninder Walia
Assistant professor conducts research on water management for Nevada climate
Manuel Alejandro Andrade-Rodriguez joins College of Agriculture, Biotechnology & Natural Resources
University of Nevada, Reno's College of Agriculture, Biotechnology & Natural Resources welcomes new Assistant Professor Manuel Alejandro Andrade-Rodriguez to the Department of Agriculture, Veterinary & Rangeland Sciences and the Environmental Sciences Interdisciplinary Graduate Program.
Andrade-Rodriguez is investigating how to improve irrigation management in Nevada's arid and semi-arid climates. With the state's harsh weather and low precipitation, conservation and proper use of water is essential for successful crops. As part of the College's Experiment Station, he is working to develop methods to help farmers know when to water their crops and how much water they need. Andrade-Rodriguez is also focusing on using different types of sensing systems, such as weather-, soil- and plant-sensing systems, and artificial intelligence to develop technologies that will help farmers know the most efficient way to irrigate crops.
His research will save water and improve how we irrigate crops
"Working at the University so far has been great, and my colleagues have been supportive of my research. We've been able to collaborate on different projects, and I'm excited to get back to my office and to the field." -Assistant Professor Manuel Alejandro Andrade-Rodriguez
Associate deans elected to regional and national leadership positions in academics and research
Chris Pritsos and Claus Tittiger selected for service with Association of Public and Land-grant Universities sections
Associate Dean of Research & Experiment Station Director Chris Pritsos and Associate Dean of Academic Affairs Claus Tittiger were elected to regional and national leadership roles in the Association of Public and Land-grant Universities.
The association works to strengthen and advance public universities in three North American countries.
Pritsos was selected to be the next chair of the association's national group, Experiment Station Section. The section is made up of experiment station directors nationwide.
Pritsos is also completing his second year as chair of the section's Western Association of Agricultural Experiment Station Directors Executive Board, a board made up of experiment station directors from 13 states and four territories.
Tittiger was elected to serve as chair of the association's Western Region Academic Program Section Executive Board. The board is composed of associate deans of academic programs in colleges of agriculture from 13 states and four territories.
The pair will represent Nevada on a regional and national level through their work with the association to improve student success, address global challenges, advance society, foster economic growth, deliver tomorrow's workforce and build vibrant communities.
Go where knowledge leads
Pritsos' and Tittiger's elections to prestigious roles in the organization is a testament to their expertise and to our College's reputation for world-improving research and high-impact education.
Growing a stronger Nevada
Our programs work together to make an impact
Our teaching, research and engagement programs are intertwined and complement one another. Faculty who teach on campus also conduct research as part of our Experiment Station, allowing students to learn about and participate in research. Extension faculty engaging with communities identify research needs, as well as join Experiment Station faculty to conduct research. Faculty on campus help to develop Extension programs in communities.
Researching critical issues
Experiment Station faculty conduct research at experiment stations, labs and research facilities across the state, as well as teach classes and share and conduct research with students. The state-federal partnership tackles issues affecting Nevada's citizens, communities and economy.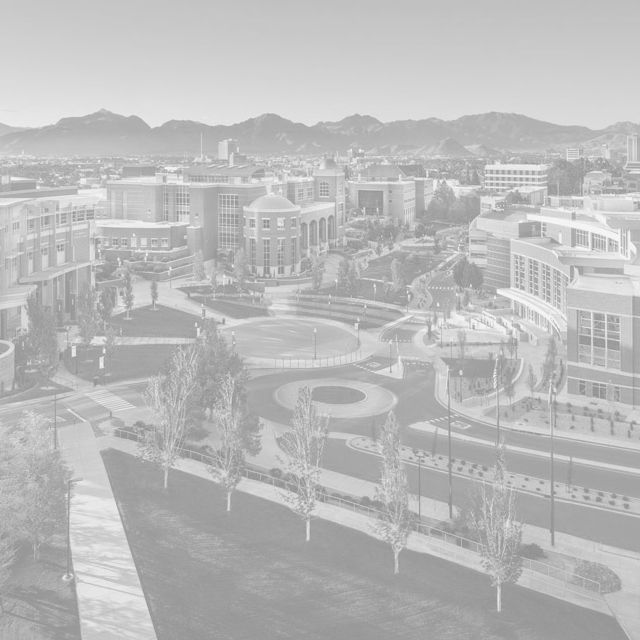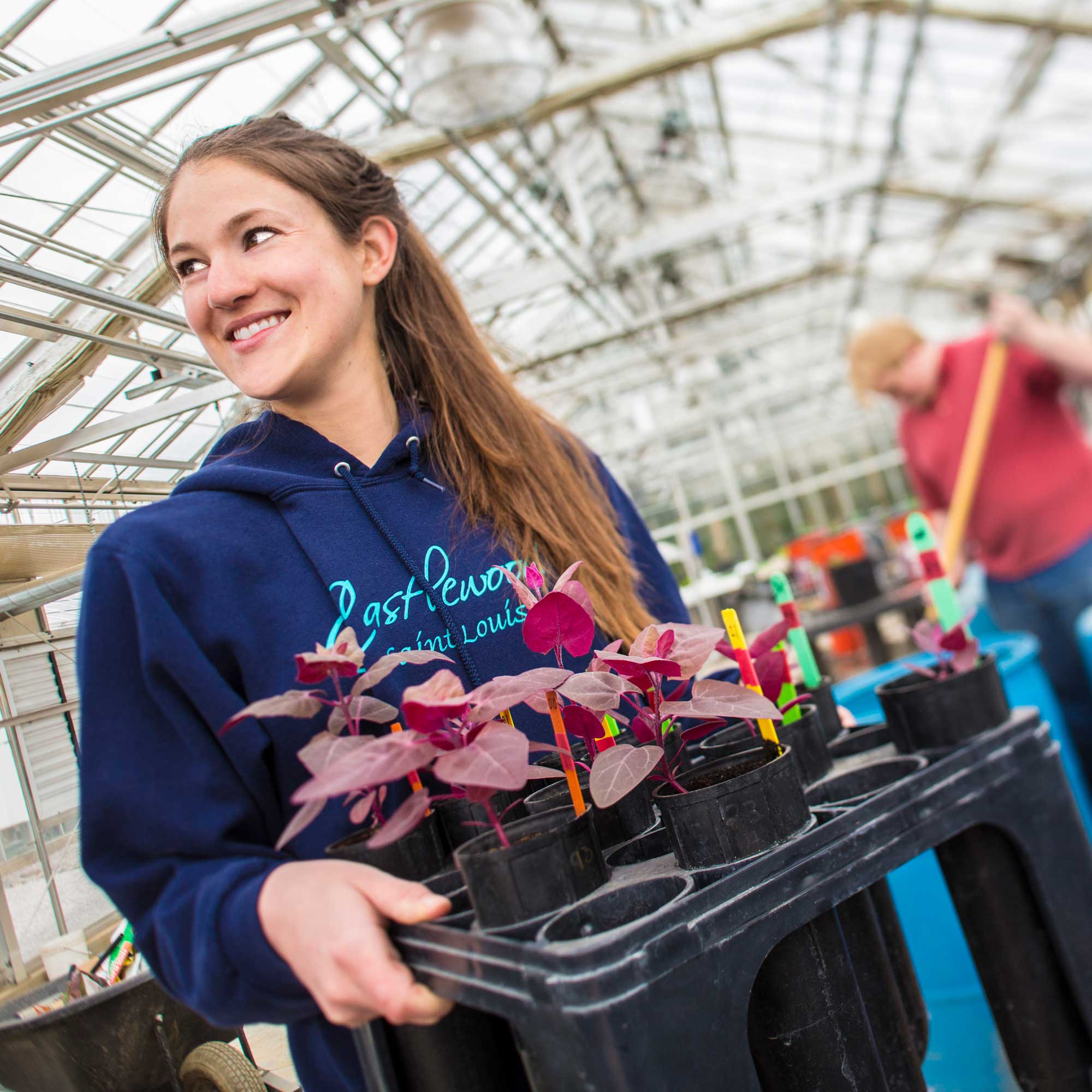 Teaching University students
We offer 17 undergraduate and graduate degrees to prepare students for high-paying, in-demand careers in agriculture, rangeland & veterinary sciences; biochemistry & molecular biology; natural resources & environmental science; and nutrition.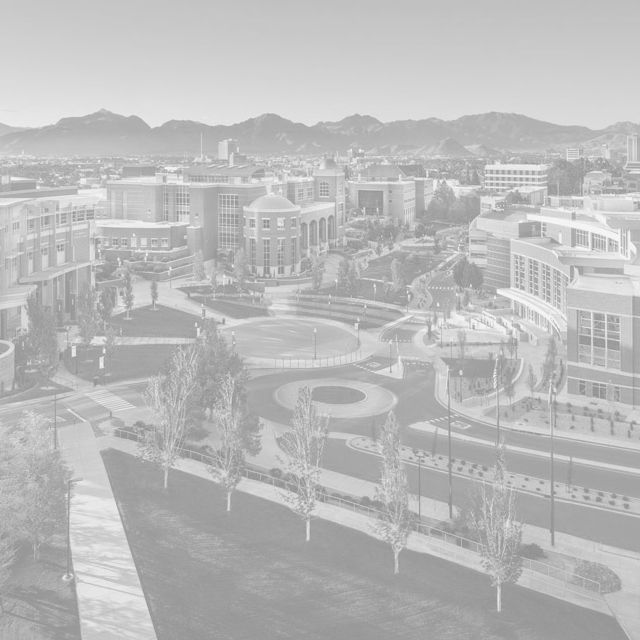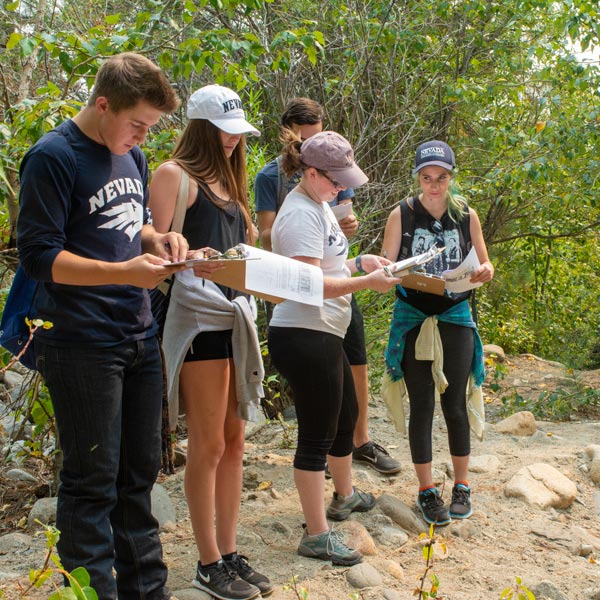 Engaging Nevada communities
Extension is engaged in Nevada communities, presenting research-based knowledge to address critical community needs. The county-state-federal partnership provides practical education to people, businesses and communities, fulfilling the University's land-grant mission.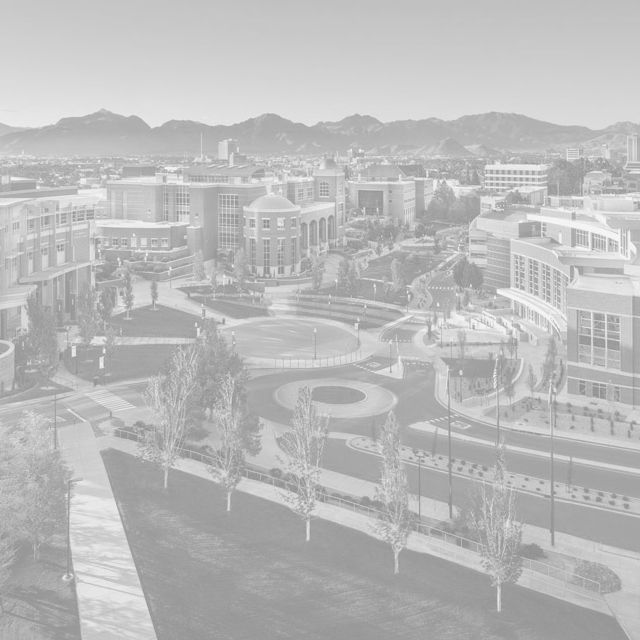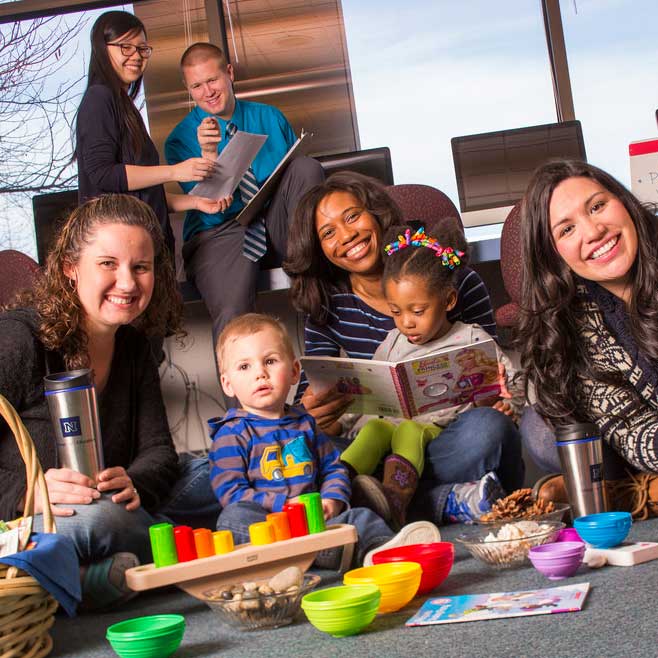 Want to help grow Nevada?
Consider making a contribution in support of classroom, lab or office space; graduate assistantships; student scholarships; or upgrades to the Nevada 4-H Camp. To learn more, please contact Mitch Klaich '02, director of development, at 775-682-6490.