About our College
A founding college of the University, we have a long tradition of excellence in teaching, research and engagement programs that benefit the health and economic vitality of Nevada. We offer programs in:
agriculture, horticulture, rangeland & veterinary sciences
biochemistry & molecular biology
children, youth & families
community & economic development
health & nutrition
natural resources & environmental science
Q&A: Director of University's "Veggies for Kids" Program on tackling health disparities on Indian reservations
Extension program works to reduce obesity and diabetes rates
Obesity and diabetes rates are higher on Indian reservations than the national average — a trend that researchers trace back to the creation of reservations themselves, federal intervention, geographic isolation and reduced access to traditional food sources that had supplied tribes for generations.
Researchers at Extension, including Yerington Paiute tribe member Staci Emm, are working to tackle the issue through education and also with a change in mindset about how food is provided to tribes. Their findings were presented in an article published in November in the Journal of Agriculture, Food Systems, and Community Development.
Emm spoke to The Nevada Independent over the phone from her office in Hawthorne, Nevada, about the Veggies for Kids Program and the communities she's worked with. This interview has been lightly edited for length and clarity.
Food sovereignty begins with education
Veggies for Kids currently operates in Hawthorne Elementary School in Mineral County, Natchez Elementary School in Washoe County, Owyhee School in Elko County and Schurz Elementary School in Mineral County
Study shows 4-H alumni are community advocates and higher education supporters
4-H has a lasting effect
4-H youth will engage in communities on many scales — from local to global — making contributions that reinforce their sense of purpose and strengthening their sense of belonging with peers and community adults. Compared to their peers, youth involved in 4-H programs are four times more likely to make contributions to their communities and two times more likely to be civically active.
How much of an effect do these experiences have on their civic involvement as they become adults? According to a national study of 4-H alumni conducted in 2019 by National 4-H Council and Edge Research, 4-H alumni are far more likely to donate, volunteer regularly, be involved with faith or politics, and support funding for public universities than adults who were not involved in 4-H as youth.
Survey results showed that 58 percent of 4-H alumni feel comfortable in a leadership role, compared to 38 percent of surveyed non-alumni. In addition, 51 percent of 4-H alumni donate financially on a regular basis to local charities and nonprofits, compared to 27 percent of non-alumni. And finally, 45 percent of 4-H alumni volunteer regularly in their community, while only 20 percent of non-alumni volunteer regularly. When given the phrase "My life will make a difference," 68 percent of 4-H alumni responded positively to this statement and said it was true, compared to 50 percent of non-alumni.
Did their 4-H experience have a lasting effect on alumni? According to the study, 91 percent of 4-H alumni said their experiences in the 4-H Program helped them to be a good citizen and created confidence in them as an adult. The survey also showed that for 86 percent of 4-H alumni, their 4-H experience improved their leadership skills, and 79 percent said their 4-H experience improved their civic engagement.
The study also looked at support for public universities, since the 4-H Youth Development Program is administered by land-grant universities. It was found that 53 percent of 4-H alumni had a college or graduate degree, compared to 43 percent of non-alumni surveyed. Eighty-two percent of 4-H alumni believe that public state colleges and universities are important to their state and economic prosperity, and 58 percent said that funding levels for public state colleges and universities should have increased funding levels.
Youth involved in the 4-H Youth Development Program are more likely to thrive, and thriving youth achieve important developmental outcomes, such as academic achievement and motivation, social competence, high personal standards, contribution to others, connection with others, and personal responsibility. These outcomes lead to a successful transition to adulthood. It is important that as we move forward in 4-H youth development, we invest in both enhancing our current programming and developing additional programming around civic engagement.
4-H is a community of young people across America learning leadership, citizenship and life skills
Members learn life skills, make new friends, enhance self-esteem, achieve personal goals, develop positive relationships with peers and volunteers, and have fun learning and sharing as a family and a club
Community partnerships coordinator plans to enhance Extension engagement
Sheila Bray joins Extension office in Clark County to work on outreach
Extension is excited to welcome Sheila Bray to the Extension office in Clark County as the new community partnerships coordinator.
Bray will be working alongside external entities to enhance the presence of Extension services in Clark County. Her duties include organizing outreach efforts to inform the local community of the various educational resources and services that Extension provides, as well as working with the Nevada Legislature to increase awareness of Extension's activity and impact in Clark County and beyond.
"I am looking forward to building efforts to showcase Extension's impact on Nevadans."
– Sheila Bray
Graduate student scientist wins award, Bonnycastle Fellowship for waterfowl research
Madeleine Lohman garners best talk at prestigious regional conference, earns field's most respected fellowship
Madeleine Lohman won best master's student talk at the region's most prestigious waterfowl conference, the North American Duck Symposium. Her invited presentation was about research she recently earned the most prestigious international fellowship of her field to support, the competitive Richard H.G. Bonnycastle Graduate Fellowship in Wetland and Waterfowl Biology.
The Natural Resources & Environmental Science student's award-winning presentation, which she delivered on her fifth day of graduate school, was about how wildlife demographics change.
"If you take a big region, maybe survival is higher in one area than another at a certain time," Madeleine said. "But maybe the next year, the other area has the higher survival rate, or maybe survival declines in both areas. These changes are caused by something."
"Her research will contribute to waterfowl conservation by informing how and where to best direct management efforts in light of changing climate and land use."
– Institute for Wetland and Waterfowl Research in an article about Madeleine's Bonnycastle Fellowship award
Internship creates invaluable experience at University farm
Taylor Hollaway worked with Desert Farming Initiative to complete degree
Taylor Hollaway, working with the Experiment Station's Desert Farming Initiative, recently completed a farming internship in order to complete his bachelor's degree in horticulture.
Applying through Extension, Hollaway worked with Charles Schembre, project manager of the Initiative, and Jill Moe, education program coordinator, to learn the fundamentals of organic vegetable farming operations. Over the course of five months, he had a hand in overseeing the crops and worked on several projects, including monitoring irrigation damage from wildlife intrusion and pest infestations. He also assisted with the Spark's United Methodist Church Farmers Market, harvesting and packaging crops, and creating marketing materials for the events.
"His passion for learning and understanding horticulture and crop production is evident in his attention to detail and the quality of his work."
– Charles Schembre
Growing a stronger Nevada
Our programs work together to make an impact
Our teaching, research and engagement programs are intertwined and complement one another. Faculty who teach on campus also conduct research as part of the Experiment Station, allowing students to learn about and participate in research. Extension faculty engaging with communities identify research needs, as well as join Experiment Station faculty to conduct research. Faculty on campus help to develop Extension programs in communities.
Researching critical issues
Experiment Station faculty conduct research at experiment stations, labs and research facilities across the state, as well as teach classes and share and conduct research with students. The state-federal partnership tackles issues affecting Nevada's citizens, communities and economy.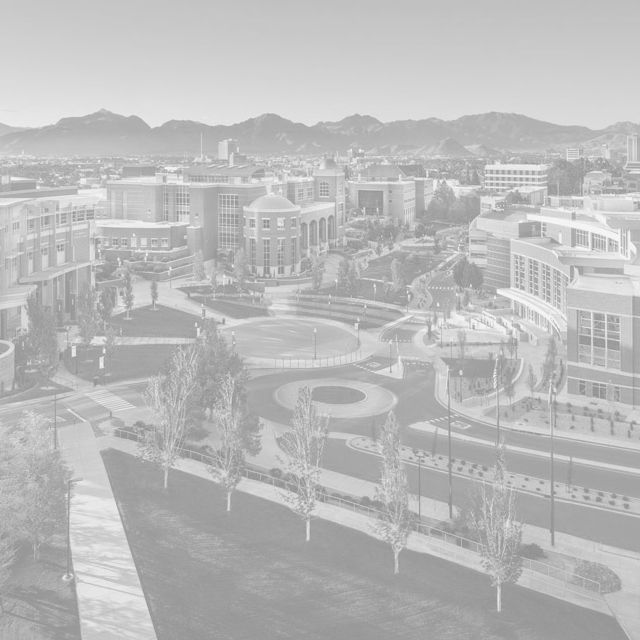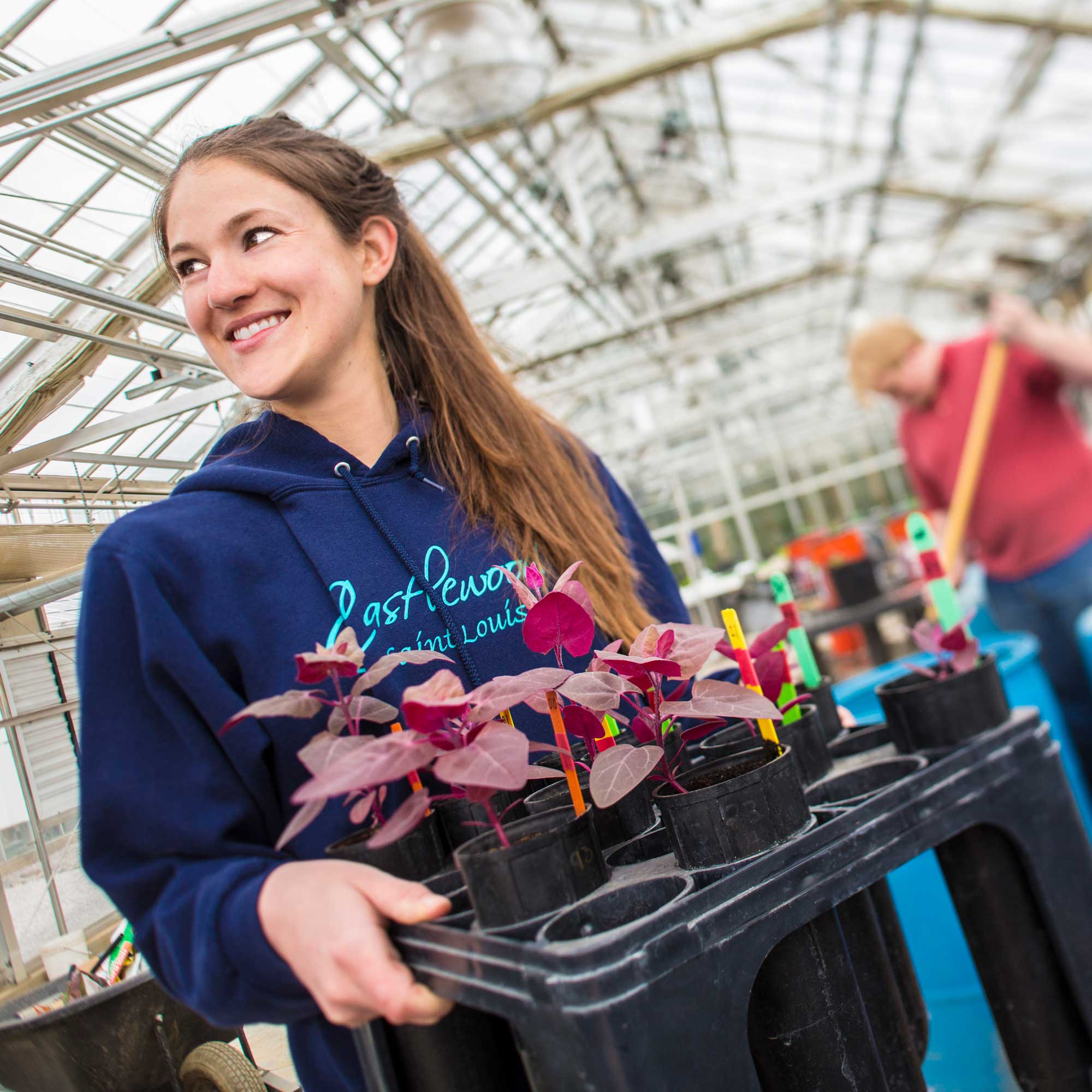 Teaching University students
We offer 17 undergraduate and graduate degrees to prepare students for high-paying, in-demand careers in agriculture, rangeland & veterinary sciences; biochemistry & molecular biology; natural resources & environmental science; and nutrition.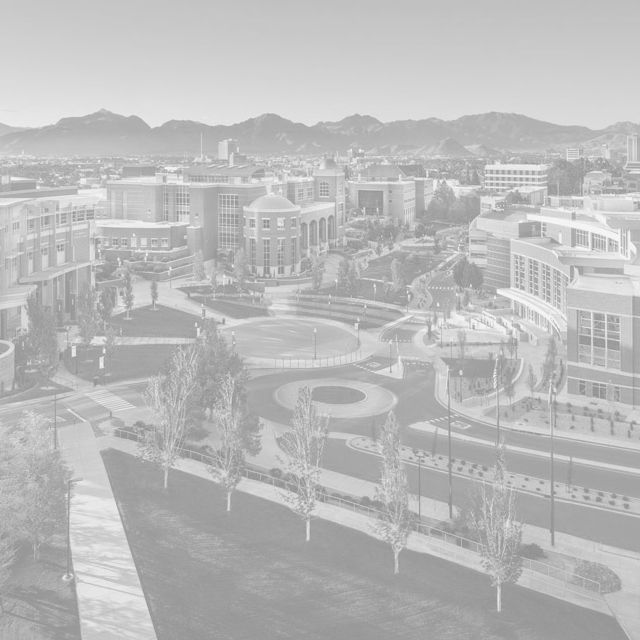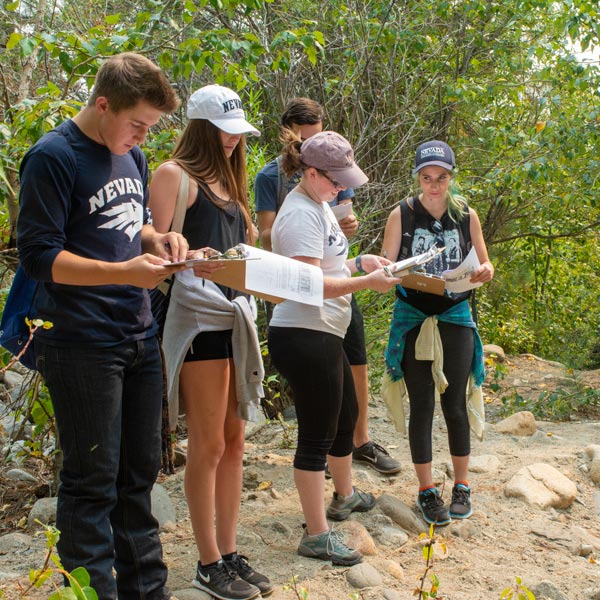 Engaging Nevada communities
Extension is engaged in Nevada communities, presenting research-based knowledge to address critical community needs. The county-state-federal partnership provides practical education to people, businesses and communities, fulfilling the University's land-grant mission.