Before entering politics and eventually becoming a U.S. senator and the 36th president of the United States, Lyndon B. Johnson was a teacher at the C.A. Welhausen Elementary School in Cotulla, Texas. His experience as an educator bred his commitment to expand educational opportunities to all students, no matter their social or economic status. As president and as part of his legislation for the War on Poverty, Johnson signed the Economic Opportunity Act of 1964. This established the Upward Bound program to help economically qualified, first generation students enter college, graduate and participate at their fullest potential in the professional and social world.
The creation of Upward Bound spurred the development of additional programs over the years. Today, these federally funded programs, that encourage access to higher education for low income and first-generation students, are collectively known as TRIO. The TRIO Upward Bound Washoe Grant has been continuously funded at the University of Nevada, Reno since 1967 making it one of the oldest and most successful Upward Bound programs in the nation.
The TRIO Upward Bound programs at the University of Nevada, Reno recently incorporated the Upward Bound Math Science Program, introducing students to a variety of experiences and career exploration opportunities including one this summer in collaboration with the Innevation Center.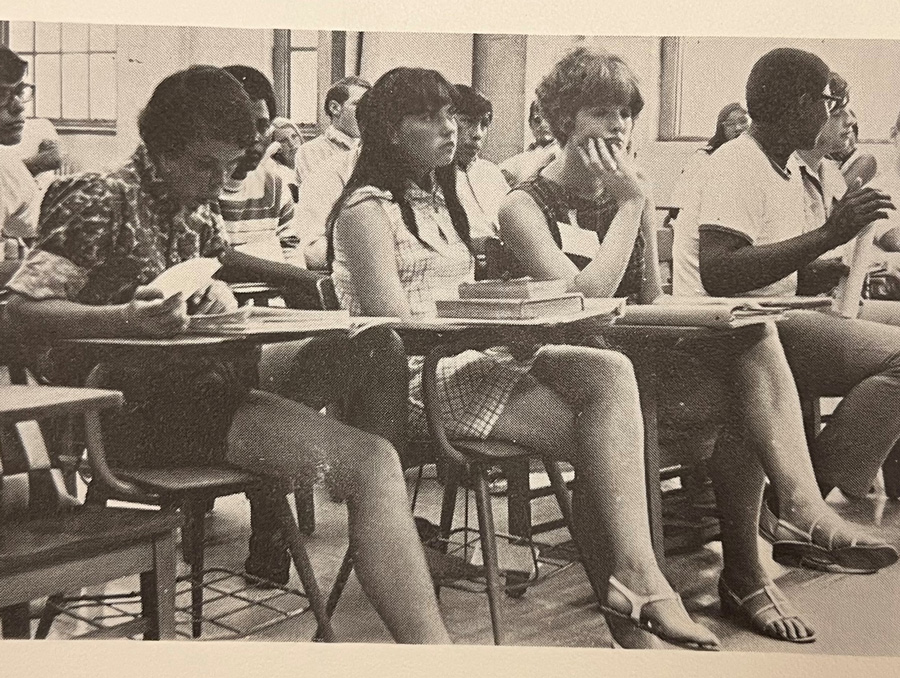 The University of Nevada, Reno Innevation Center began its relationship with the Upward Bound Classic and Math Science Programs during spring 2022, by putting together a "Makerspace Tour Day" to expose high school students to the dynamic STEAM career field options that lie ahead in college. The Makerspace Makers, some being successful first-generation students themselves, showed the Upward Bound students all the technology available to them at the Innevation Center Makerspace and encouraged them to follow in their footsteps. During the tour, students gained hands-on experience learning how to utilize different equipment such as laser cutters, sewing machines, podcasting equipment, various software, woodshop tools, 3D printing and more.
Ellen Houston, executive director of the University's Student Services First-Generation Student Center, sees a strong shared purpose between the Upward Bound program and the Innevation Center to expose students to technology and innovation and to spur interest in STEM fields, degrees and careers.
"How do you know you're interested unless you have hands-on experience? Math and science courses and careers can sometimes be perceived as challenging by students. Sometimes they will veer away from them just because they don't know how cool STEM careers can be. This gives them the opportunity to experience STEM in action," Houston said.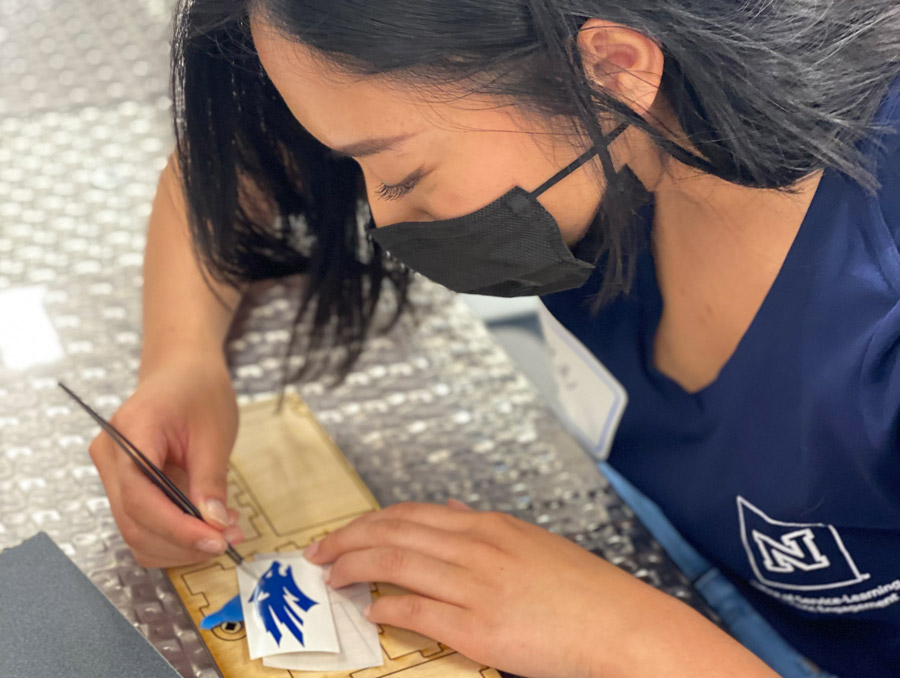 Starting in June, two students from the University's Upward Bound Classic and Math Science Programs – one high school graduate who will join the University community as college freshmen in the fall and one high school senior – are completing a 10-week paid internship through the Innevation Center's Level Zero career development program. This internship introduces students to professional settings and various career fields including areas the student is interested in as a potential college major or career. The interns practice working independently and as part of a team, networking and building both relationships and real-world skills.
"The Innevation Center is incredibly excited to partner with Upward Bound for this fantastic program. Last year the Makerspace began its Level Zero internship program where we have a local high school student learn how to safely use the Makerspace equipment to build, create and learn. After learning to use the equipment, the intern is tasked to use their new knowledge on a real-world project," said Daniel Smith, Makerspace specialist, about the collaboration with Upward Bound and its Math Science Program
"We are thrilled to be able to connect first-generation students with the opportunity to learn about making from the ground up," said Smith. "Partnering with Upward Bound has been a great way to grow our program and help create a more fulfilling opportunity for first-generation high school students."
During the first five weeks, the student interns shadow makers and the various types of makerspace operations. In the final five weeks, they each create a project inspired by the knowledge gained throughout the program. By the end of the internship and based on their performance, the interns may have the opportunity to be hired as part-time workers for the Innevation Center as they enter their freshman year at the University.
"What we hope to achieve with the hands-on opportunities and the unique environment at the Innevation Center is definitely the growth mindset focus, because that's what the Innevation Center operates on as well," said Jennifer Sims, assistant director of Upward Bound.
The Innevation Center and Upward Bound Classic & Math Science Programs will continue their collaboration beyond this summer, launching "Maker Mondays" in fall 2022. One Monday a month, students will choose from several workshops at the Innevation Center's Makerspace to develop their making skills and build connections with the University community.
Collectively, the University houses three TRIO classic Upward Bound programs and the Upward Bound Math Science Program, serving 246 high school students in Washoe and Lyon counties in summer 2022. These programs deliver college preparatory services to highly motivated, income qualified, first-generation students. The programs include bi-monthly academic advising with counselors and mentors, tutoring, college and career exploration, resume and leadership building, and much more to develop goals and skills for academic and social success. Learn more about Upward Bound and Upward Bound Math Science Programs at the University and including eligibility information.