About our College
A founding college of the University, we have a long tradition of excellence in teaching, research and engagement programs that benefit the health and economic vitality of Nevada. We offer programs in:
agriculture, horticulture, rangeland & veterinary sciences
biochemistry & molecular biology
children, youth & families
community & economic development
health & nutrition
natural resources & environmental science
Prediction tool shows how forest thinning may increase snowpack
University researchers design water quantity tool to help with forest-thinning plans
The forest of the Sierra Nevada mountains is an important resource for the surrounding communities in Nevada and California. Thinning the forest by removing trees by hand or using heavy machinery is one of the few tools available to manage forests. However, finding the best way to thin forests by removing select trees to maximize the forest's benefits for water quantity, water quality, wildfire risk and wildlife habitat remains a challenge for resource managers. The U.S. Forest Service is leading an effort to balance all these challenges in landscape-scale forest restoration planning as part of the Lake Tahoe West Restoration Partnership.
As part of this effort, the University's Adrian Harpold recently led a team in developing a modeling tool to focus on the issue of water quantity. The tool predicts how different approaches to thinning the forest impact snowpack accumulation in Lake Tahoe, which controls how much water is available for downstream communities such as Reno.
"The snowpack we've relied upon is under pressure from years of fire suppression that increased tree density, combined with the effects of climate change and warming temperatures," Harpold, natural resources & environmental science assistant professor with our College, said.
He explained that too many trees means less snow reaches the ground. In addition, when many trees are clumped together, they warm up and release heat, which can melt the snow on the ground. However, too few trees means the snowpack is less protected from the sun and wind, which also melt snow.
The tool, developed with funding from our College's Experiment Station and the U.S. Forest Service, was built to specifically model the west shore of Lake Tahoe, which the team felt was a good sample of the Sierra Nevada forest. The team initially created a small-scale high-resolution model using data collected with 3D laser scanners, called "LiDAR."
"The LiDAR data lets us see individual trees, which we use to 'virtually thin' the forest by taking trees out of the model. As such, it lets us create a thinning experiment that's realistic."
-Adrian Harpold
Extension steps up with webinar program
Weekly sessions for meat producers and consumers feature grass-roots experts to answer questions and offer insight
It's hard to quantify the challenges farmers face under the pressure of coronavirus. Crushed markets, busted supply chains and other factors are reshaping agriculture. In Nevada, Extension leaders are stepping up to help make a difference.
Under the guidance of Lindsay Chichester, Extension educator in Douglas County, educators and experts are coming together in a series of webinars designed to tackle different challenges.
The events are produced using Zoom, but streamed online at the Douglas County Facebook page. Each session opens with a brief introduction about the current issues surround that session's topic, followed by brief presentations by the speakers. Then, the majority of each session is driven by questions from participants.
"We're providing this online series to bring in boots-on-the-ground, grassroots speakers who are involved in their respective industries to offer insight and support."
-Lindsay Chichester
4-H coordinator building programs to increase student success
Extension's Nora Luna works to develop and manage after-school and STEAM programs
Nora Luna, as part of Extension, is working as the 4-H Youth Development coordinator for Clark County, as well as for Pahrump and Lincoln County.
As a youth development coordinator, Luna is providing management and support for the 4-H Youth Development Program in southern Nevada, including development of STEAM (science, technology, engineering, art and math) programs, after-school programs and college access programs. Additionally, she works with the Nevada System of Higher Education to ensure that the programs offered by 4-H are helping participating students succeed in school. Luna hopes these programs will increase enrollment in advanced placement and honors classes, which are high-level high school classes designed for college preparation, and reduce the need for remedial classes. She is also working to implement these programs in schools to help foster essential skills in students, such as teamwork, leadership and college-readiness skills.
Luna said, "Working with the community to help develop and create new programming for students holds so much potential for the future of 4-H and our state's youth."
4-H is a community of young people across America learning leadership, citizenship and life skills
Members learn life skills, make new friends, enhance self-esteem, achieve personal goals, develop positive relationships with peers and volunteers, and have fun learning and sharing as a family and a club
Extension office warns of poisonous plants
University experts offer plant identification services to keep Nevadans safe
It's helpful to know that Extension exists to provide many services to the county, including bringing university-backed knowledge directly to the homes of people who need it most. One service that some specially trained Extension employees can provide is the identification of poisonous plants in one's lawn or garden.
Accordingly, while identifying the weeds that were growing in a garden area in Castleton, Lincoln County, in a spot that had previously been planted with carrots, a patch of poison hemlock (Conium maculatum) was found to be thriving. It is interesting to note that this is the genus of plant that was given to the ancient Greek philosopher Socrates, as ordered in his execution.
Poison hemlock is not uncommon, and it is a beautiful looking plant. The big problem with poison hemlock rests in the fact that the plant looks imminently edible. In fact, it is related to parsley, carrots and parsnips, but its luxuriant foliage looks greener, shinier and more enticing than the crops that are its cousins.
When eradicating the plant from one's yard, it is recommended that the plant be removed with a shovel and only handled with rubber gloves, and that those gloves should be properly disposed of afterwards. To be on the safe side, neither the plant nor the gloves should be burned.
"When in doubt about any plant in your garden, know that you can take a photo of that plant with your smartphone or other camera, and send that photo to Extension for proper identification. It's better to be safe than sorry."
-Donald Deever
Students in need encouraged to apply for emergency funds
Director of Financial Aid Tim Wolfe breaks down how to apply, what the money can be used for and more
Congress recently passed the Coronavirus Aid, Relief and Economic Security (CARES) Act. Because of this, our University recently received over $14 million in emergency federal aid. Half of the money, just over $7 million, is for grants to students in need.
Students can use the funds for food, rent, school supplies, technology, health care and more to help alleviate the impact of COVID-19 on their lives.
To receive emergency grant funds, which range from $200 to $800 depending on a student's circumstances, students must be degree-seeking and enrolled for Spring 2020 in in-person classes. They must also meet Satisfactory Academic Standards and be eligible to complete a 2019-2020 FAFSA. If students haven't yet submitted the 2019-2020 FAFSA, they will need to do so to apply for the funds.
Students in non-degree or certificate programs and undocumented and international students are not eligible to receive the emergency funds. Students in need who are not eligible for CARES Act funding should reach out to the Dean of Students Office and the Office of Financial Aid and Scholarships for help.
"To apply for the CARES Act money is really easy. We have a one-page application for you to fill out. It's that simple."
-Tim Wolfe
Growing a stronger Nevada
Our programs work together to make an impact
Our teaching, research and engagement programs are intertwined and complement one another. Faculty who teach on campus also conduct research as part of our Experiment Station, allowing students to learn about and participate in research. Extension faculty engaging with communities identify research needs, as well as join Experiment Station faculty to conduct research. Faculty on campus help to develop Extension programs in communities.
Researching critical issues
Experiment Station faculty conduct research at experiment stations, labs and research facilities across the state, as well as teach classes and share and conduct research with students. The state-federal partnership tackles issues affecting Nevada's citizens, communities and economy.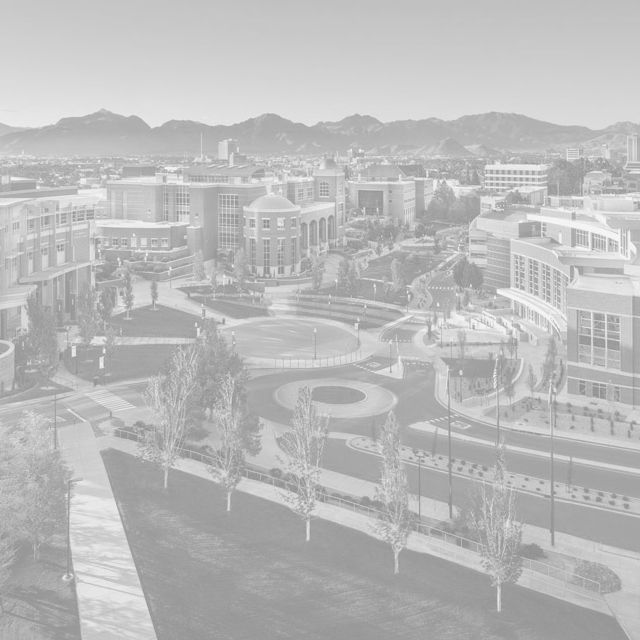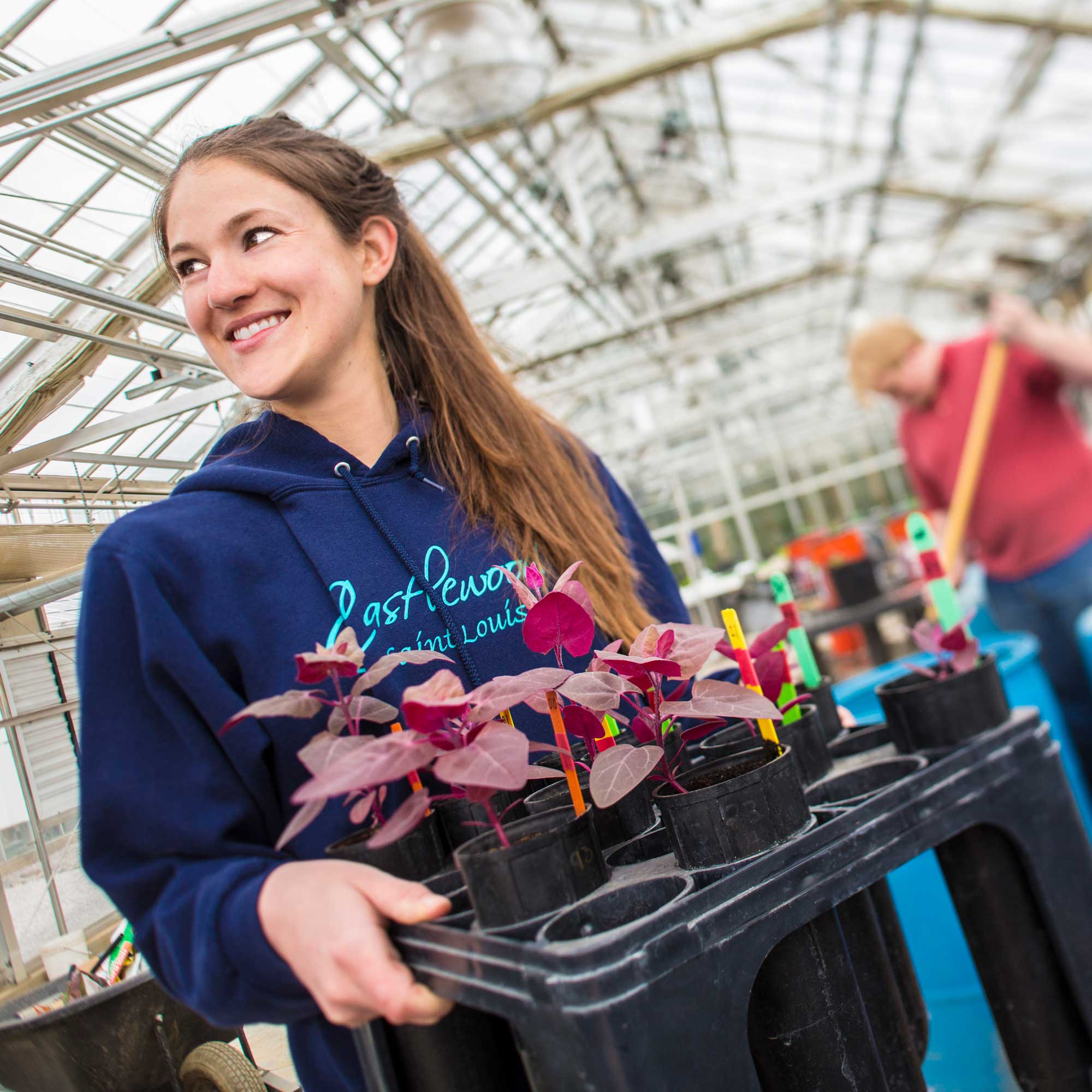 Teaching University students
We offer 17 undergraduate and graduate degrees to prepare students for high-paying, in-demand careers in agriculture, rangeland & veterinary sciences; biochemistry & molecular biology; natural resources & environmental science; and nutrition.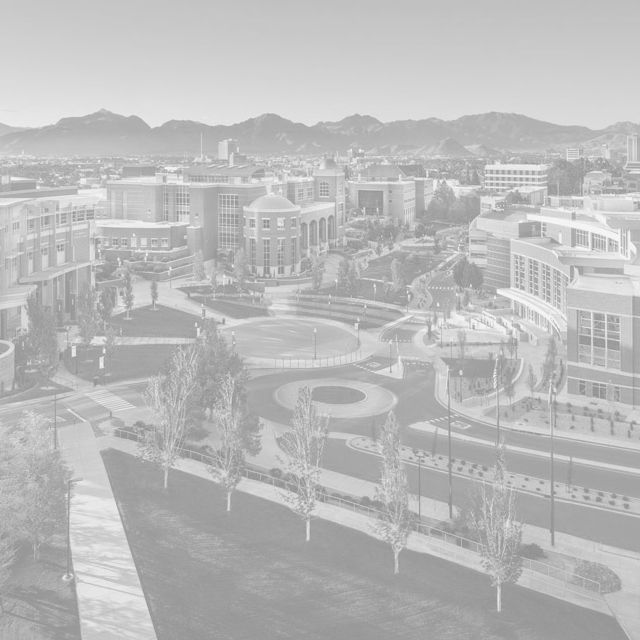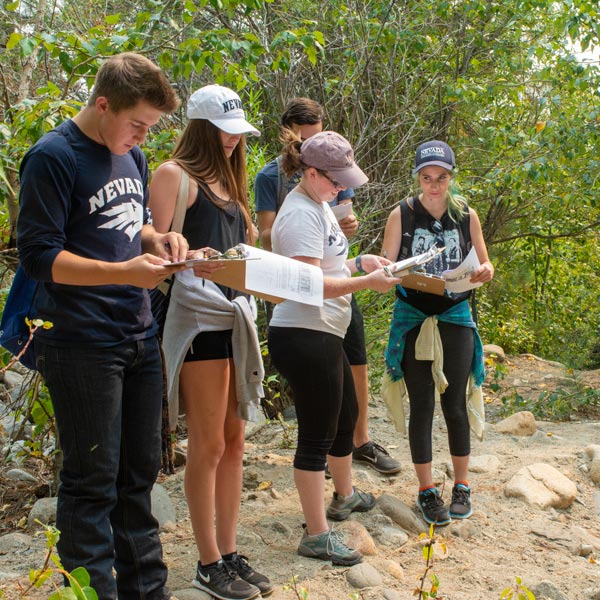 Engaging Nevada communities
Extension is engaged in Nevada communities, presenting research-based knowledge to address critical community needs. The county-state-federal partnership provides practical education to people, businesses and communities, fulfilling the University's land-grant mission.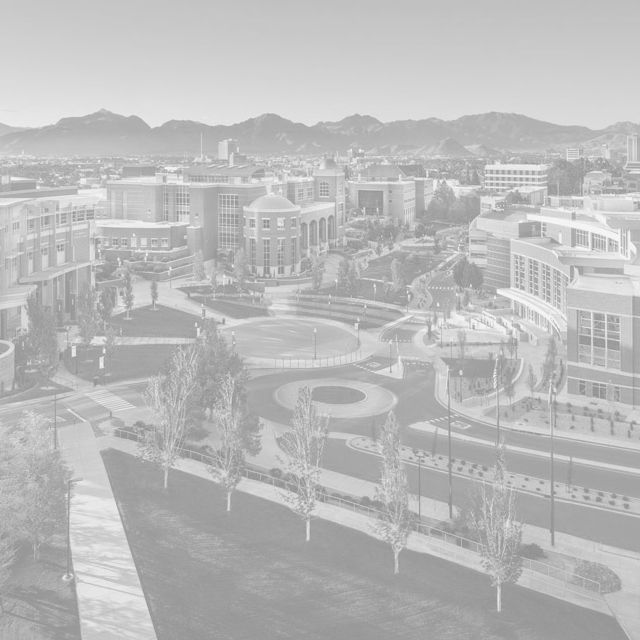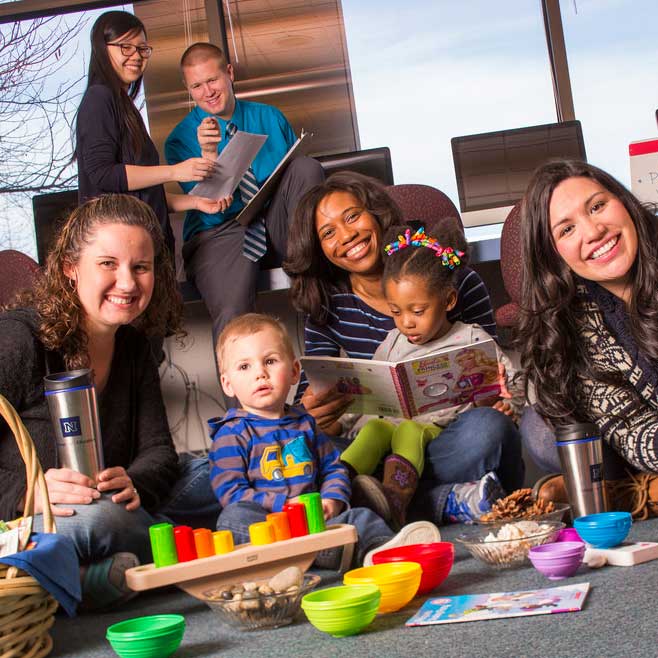 Want to help grow Nevada?
Consider making a contribution in support of classroom, lab or office space; graduate assistantships; student scholarships; or upgrades to the Nevada 4-H Camp. To learn more, please contact Mitch Klaich '02, director of development, at 775-682-6490.