Message from the Dean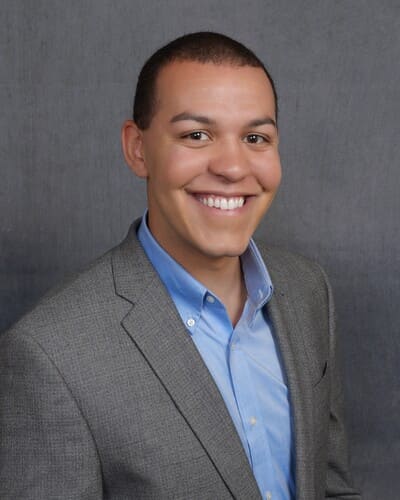 Dear Students, Friends, Colleagues, Alumni and Supporters,
I am honored to have been appointed as the Interim Dean of the Orvis School of Nursing! Being an alumni of the University of Nevada, Reno (2010), there is no University more fitting for me to serve the community and the nursing profession.
Orvis has undergone major changes since its inception in 1957. Today, we are proud to offer Bachelors, Master's, and Doctoral programs preparing nurses to serve our community in various capacities. Currently, we offer three tracks to earn a Bachelor's of Science in Nursing (BSN): a traditional 16-month program, a 12-month program for students who have already earned a Bachelor's degree in another field, and a 12-month RN-BSN program for Registered Nurses (RN) with an Associate's Degree to earn their BSN. We also offer many graduate programs preparing nurses to become Master's or Doctoral-prepared Nurse Educators, Clinical Nurse Leaders, Family Nurse Practitioners, Psychiatric-Mental Health Nurse Practitioners, Adult-Geriatric Acute Care Nurse Practitioners, Pediatric Acute Care Nurse Practitioners, and Adult-Geriatric Primary Care Nurse Practitioners. I encourage everyone to explore our programs and reach out to our team of faculty and advisors!
To our students, I am really looking forward to learning from each of you as you progress through our various programs. Over the past few years we have encountered unprecedented circumstances that have changed all of our lives. I am so incredibly proud of the Orvis School of Nursing (OSN), both our students and our OSN faculty and staff, for persevering and never losing focus of our dreams and goals. Please remember that you are not alone on this journey! Reach out to your family, friends, advisors, professors, and other important people in your life for support and encouragement.
Looking forward, I hope to lead the Orvis School of Nursing to great heights. Together, with our dedicated leaders, faculty, staff, and alumni, we are determined to enhance the student experience with attention to inclusivity and diversity. We plan to grow our programs to better help meet the ever-changing needs of the Northern Nevada community, our state, and beyond by using innovative teaching approaches and better utilizing our resources to their full potential. We cannot accomplish any of this without the dedicated service, financial and moral support of our community.
Nurses are strong, but we are stronger together, especially joined together as part of the WolfPack community!
It is with the utmost sincerity that I close this message thanking each of you for your support, service, and perseverance. It is with all of you that Orvis has become the reputable school it is today, and I cannot wait to see what Orvis will become over the next year and beyond!
Regards,
Cameron Duncan, Ph.D., DNP, APRN, FNP-C, PMHNP-BC, CNE
Interim Dean & Associate Professor
Orvis School of Nursing