Message from the Dean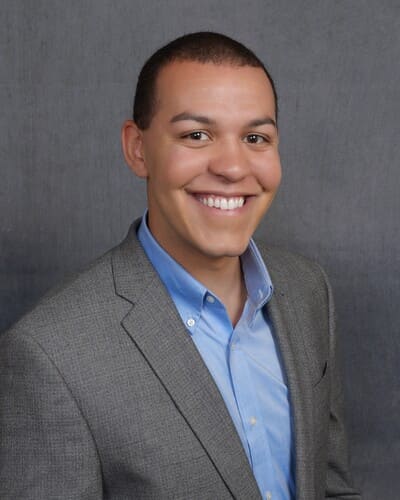 Dear Students, Friends, Colleagues, Alumni and Supporters,
As the Interim Dean of the University of Nevada, Reno Orvis School of Nursing it is my pleasure to welcome you to our school. As an alumnus of Orvis School of Nursing, I feel immensely proud to serve and lead this wonderful school and be part of the Northern Nevada nursing community.
Since its inception in 1957, Orvis has undergone major growth and change but has always remained committed to preparing nurses with the skills and experience they need to build their careers and importantly serve our community. An important part of this growth has been developing Bachelor's, Master's, and Doctoral programs that cater to nurses at every stage of their careers. Currently, we offer two tracks to earn a Bachelor of Science in Nursing (BSN): a traditional 16-month program and a 12-month RN-BSN program for Registered Nurses (RN) with an Associate's Degree to earn their BSN. We also offer many graduate programs preparing nurses to become Master's or Doctoral-prepared Nurse Educators, Clinical Nurse Leaders, Family Nurse Practitioners, Psychiatric-Mental Health Nurse Practitioners, Adult-Geriatric Acute Care Nurse Practitioners, Pediatric Acute Care Nurse Practitioners, and Adult-Geriatric Primary Care Nurse Practitioners. I encourage everyone to explore our programs and reach out to our team of faculty and advisors to inquire further.
Over the last year, we have experienced significant growth in our faculty and student body. We are delighted to be able to offer additional places in our traditional Bachelor's of Science in Nursing program, which admits students twice per year. We also are able to offer students more scholarships than ever before, which we were able to achieve through support from our community partners and donors. By increasing student enrollment and scholarships, we create more opportunities for our students, increase access to education, and graduate more nurses to enter the workforce and meet the needs of Nevada and beyond.
To support our growing enrollment, we have welcomed a number of new faculty and administrative staff to our team. We have also developed a dedicated Office for Academic Success to support our students while they are enrolled in one of our programs. We are also delighted to welcome new faculty with a focus on research so we can generate new knowledge for our students and the profession.
Over this period of growth, one thing has remained the same and that is our unwavering commitment to creating a safe and inclusive environment for all. The principles of diversity, equity, and inclusion are deeply ingrained in all aspects of our School's operations and I am proud to lead a school with such an inclusive and welcoming culture.
To our students, we are so delighted to have you join our school, and for allowing us to be part of your nursing journey. Nurses play such a critical role in caring for our communities and I applaud you for taking the steps to join this in-demand and noble profession and continuing to advance your knowledge and careers. Our faculty and staff are here to support you. We want to see you succeed, so please reach out to our team if you need support.
As we look ahead to the future, we want to continue to prepare nurse leaders to care, advocate, and improve health outcomes for Northern Nevada, the state, the nation, and the world. This is no small feat, but together, through exemplary teaching and learning, engaging in new research, building enduring relationships with community partners and donors, and initiating new projects, we will achieve great things!
Finally, I would like to thank our faculty, staff, alumni, students, community partners, and generous donors for your ongoing support. Through our collective efforts, we can continue to create opportunities for our students, build our school in size, impact, and reputation, and ultimately improve the health of our communities.
Go Pack!
Regards,
Cameron Duncan, Ph.D., DNP, APRN, FNP-C, PMHNP-BC, CNE
Interim Dean & Associate Professor
Orvis School of Nursing