After a 2020 climate survey completed by the University revealed that Nursing students from the Orvis School of Nursing rank third highest in food insecurity, the Orvis Student Nurses' Association (OSNA) wanted to support their peers in a bigger way.
Working with Orvis faculty and staff, the association set up a food and supply pantry specifically geared towards the needs of nursing students. "We began by reaching out to the Orvis faculty and local businesses to receive funding and donations for our cause," said Taylor Tito, OSNA President. The students raised more than $500 within the first two months of the cause and were able to provide food, supplies and assist in school dues for several students.
Students receive access to the food pantry via an anonymous survey that is provided in their web campus OSNA course shell. "This helps protect the identity of every student assuring their information remains completely anonymous," said Tito. After students fill out the anonymous form, the officers of OSNA create food and supply packages and utilize lockers that are located in the nursing lounge to place the supplies requested by the students to pick up as they need.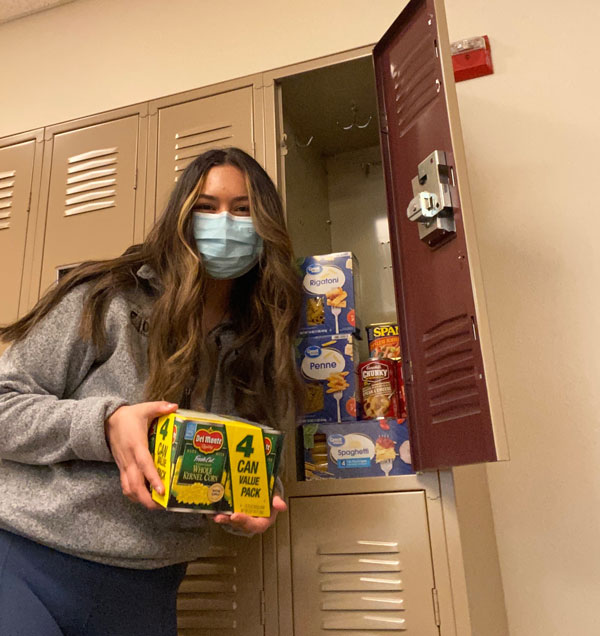 While the OSNA food and supply pantry is geared towards Nursing students, the association did not want to leave out or forget about Pack Provisions, the on-campus food pantry that is set up to help fund the students at the university as a whole. For this reason, a portion of the funds donated to the OSNA food and supply pantry will be donated to Pack Provisions to support their efforts as well.

"We are so excited about this start to OSNA's first food and supply pantry and to give back to our students," expressed Tito.

The OSNA food and supply pantry accepts donations on a rolling basis. To learn more or get involved visit the OSNA website or reach out to Jasen Brooks, faculty advisor for the association.