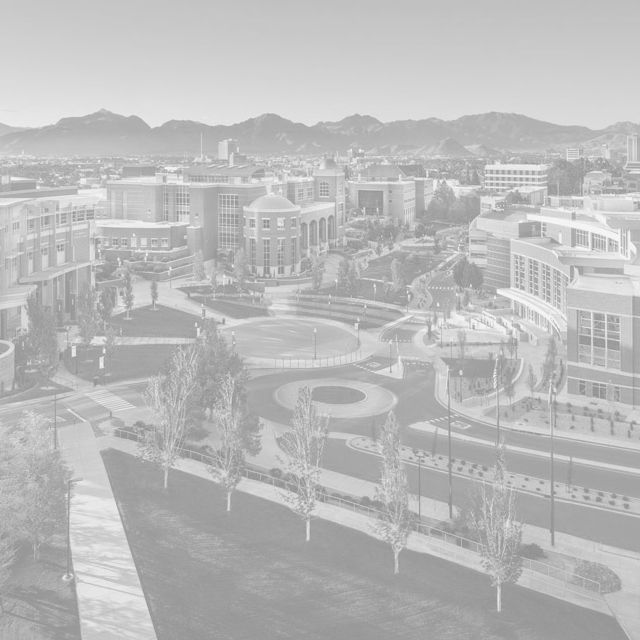 Sontag Entrepreneurship Competition
Compete to win $50,000 to help fund your innovative ideas in this annual competition for budding entrepreneurs.
Rules and registration
Find out more about the rules and qualifications, or register to compete in the Sontag Entrepreneurship Competition.
Resources
Discover the resources available for the competition, including courses and events, video series, as well as coaches, advisors and consultants.
About Rick Sontag
Read about Alumnus Rick Sontag's $1 million gift to the University, which created the Sontag Entrepreneurship Competition.
About the Sontag Entrepreneurship Competetion
The Sontag Entrepreneurship Award Competition was established by the College of Business at the University of Nevada, Reno to develop the next generation of entrepreneurs, leading to the creation of new businesses in Nevada.
The Sontag Entrepreneurship Award was funded with a major gift from alumnus Rick Sontag to the University of Nevada in 2011. The endowment created by the gift funds the award in perpetuity. The Award is a single prize of $50,000, given at the end of each spring semester to the winner of the competition, which takes place throughout the academic school year.
Sontag Entrepreneurship Winners by Year
Learn more about teams previously involved in the Sontag Entrepreneurship Competition, as well as the winners!
Sontag Entrepreneurship Competition 2023 Winner: Mimirs Well-Ness
Team member(s): Bridget Martinez
The Neonatal Femoral Protector is a product designed to lower the chance of injury or death during circumcision through its appliance. The Neonatal Femoral Protector protects the otherwise unprotected vital organs and arteries near the surgical site of a circumcision. It is being marketed as a high-value relatively-inexpensive safety device to medical practices potentially across the world.
Dragonfly Energy Award 2023 Winner: TRYBE Summits
Team member(s): Keaton Lynn
TRYBE Summits is an outdoor team bonding/training company that was created to instill a sense of community between people through the use of stressful situations that build mental and physical fortitude while teaching the importance of collaboration between peers. The main customer base TRYBE Summits are business teams in the Nevada/California area with the secondary customer bases being CEO's/Executives and other high-performance individuals (police, fire depts, medical staff, etc.). TRYBE Summits utilizes a highly trained team of individuals of varying backgrounds to bring the most authentic and effective experience possible.
2023 Finalist Teams
Adventure Provisions:
Team member(s): Sierra Hixson
Adventure Provisions is a product company that seeks to deliver high quality dehydrated meals that cater to a wide range of dietary restrictions (Ex. Vegan/Gluten Free). The current product line-up includes 5 different meals. Each product is ready for consumption after only a few minutes in hot water. The current target market are individuals from 18-80 with an interest in outdoor recreation.
ROBO Spec:
Team member(s): Son Nguyen and Stephen Lencioni
The Automated Robotic System for Bridge Inspection is a product developed to aid or replace the human aspect in ordinary bridge inspections. It is being marketed as a less expensive, faster, more effective alternative to either human labor or other existing robotic systems used for bridge inspection. This system is able to handle complex structures through its use of advanced sensors and unique designs of the units themselves.
Trellis:
Team member(s): Patrick Smith
Trellis is creating an employee training software that seeks to effectively instill cognitive thinking and reasoning skills that are important in maintaining a safe/secure workplace environment. The program itself puts the user through a gauntlet of situations where they are given varying levels of information and then asked to either find a solution to the problem or identify they do not have enough information to properly proceed. The primary market has been identified as the construction industry with a secondary market being the healthcare industry, specifically nursing homes.
Sontag Entrepreneurship Competition 2022 Winner: U-Niq
Team Member(s): Perm Singh
U-Niq will create a registry for physical collectibles utilizing blockchain technology. Digital certificates of authenticity and title of ownership (collectively the "Digital Certificate") will be issued at the source and will carry the history of the collectible.
2022 Finalist Teams
MacroHydro:
Team Member(s): Beau Safke, Brian Sneed and Joshua Conken
MacroHydro is an AgTech software and hardware company that creates custom, programmable hydroponics management systems and hardware. MacroHydro software and hardware will optimize and simplify operations for hydroponic growers.
Adventure Provisions:
Team Member(s): Sierra Hixson
Adventure Provisions fulfills the needs of adventurers who have dietary restrictions or are otherwise health conscious by providing a wider variety of tastier meals than any other competitor on the market.
BobaBabes:
Team Member(s): Sophia Waite and Shaylin Segura
BobaBabes is a retail beverage business founded around an increasingly popular tea-based beverage called boba tea. Originating in Taiwan, this drink is defined by sweet chewy tapioca balls called pearls at the bottom of a milk or fruit tea that are sipped through a wide straw.
TC Corp:
Team Member(s): Cesar Tovar and Kylie Eubanks
TC Corp strategizes, transports, markets, sells and installs luxury up-to-date newly refurbished affordable refrigerators. TC Corp provides a significant value proposition through the combination of top-quality products and affordable price, resulting in a significant competitive advantage.
Sontag Entrepreneurship Competition 2021 Winner: MyKar
Team Member(s): Dawson Lamb, Akram Reshad, Gurjant Mand, Jacob Teems-Robinson and David Haulot
MyKar, LLC is a pick-up and delivery service to help automobile owners struggling from prolonged and put-off maintenance, easily solve their automotive service difficulties.
2021 Finalist Teams
Me & My Truck
Team Member(s): Hunter Jablonski and Thomas Setnan
Me & My Truck, an application service that connects customers to prospective haulers, so individuals with trucks can work as their own boss, hauling and moving items for customers in their community.
Secura Technologies
Team Member(s): Porter Rittenhouse
Secura Technologies, a reliable tracking and asset monitoring service for equipment in construction and closely related industries.
SheTrek
Team Member(s): Alyssa Cova and Sienna Bates
SheTrek, a travel and tour service with the goal of providing women with a safe, worry-free and empowering travel experience.
Ubuntu Health Innovations
Team Member(s): Jacob Mwanza and Hamza Asumah
Ubuntu Health Innovations, a mobile application and virtual consultation platform that seeks to make health and healthcare information easily accessible to the public and healthcare professionals in Ghana, Africa.
Sontag Entrepreneurship Competition 2020 Winner: TreaTea
Team Member(s): Parker Declercq and Oscar James Loyd
TreaTea manufactures specialized tea bags and produces four types of tea blends. According to TreaTea's product description, "each blend is equipped with quality tea and powdered natural dietary supplements to help customers improve their mental states." The products help people around the globe improve their mood, sleep, focus and energy.
2020 Finalist Teams
Socobot
Team Member(s): An Tran and Son Nguyen
Socobot developed a game designed to help educate children about machine manufacturing, mobile robots and the STEM fields. Socobot is a soccer game with physical robots controlled by a mobile application. The game requires users to assemble the separate components to build a Socobot, learn to control Socobot before entering a soccer match with friends or family members. Users can develop their own Socobot and controlling skills. Socobot contains everything users need to construct their dream robots by entering the robotics world with real materials: gear DC motor, Arduino controllers, motor drivers and other mechanical parts.
DrinkMode
Team Member(s): Stefano Shishido, Hope Triplett and Anna Montgomery
DrinkMode is a start-up product design and manufacturing company that has perfected a 2-in-1 cup holder (with venue or sponsor advertising space). It gives the consumer the ability to carry multiple beverages from the
concession stand to seats with ease while also gives the consumer a secure, sanitary way to hold multiple drinks when seated, as seats typically have a single cup holder. Sponsorship message stays with the consumer from point of purchase throughout the duration of the event (and potentially after).
Sontag Entrepreneurship Competition 2019 Winner: Sturn Designs
Team Member(s): Nicolo Monforte and Matt Linder
Sturn Designs Ltd. designs, manufactures, and distributes four-season all terrain expedition vehicles. These vehicles are equipped with a self-contained four person living cabin. The vehicles consist of two main components, a four-wheel drive midsize truck (Toyota Tacoma or similar) and a fiberglass or carbon fiber camper shell.
2019 Finalist Teams
Campus Refill Initiative
Team Member(s): Samantha Romanick
The Campus Refill Initiative (CRI) is a partnership between a local zero waste company, Black Rock Refill (BRR), and the Nevada Wolf Shop located at the University of Nevada, Reno (UNR). The CRI aims to reduce plastic waste by offering sustainable alternatives to single-use plastic products to its students, faculty, and staff. CRI is currently serving as a pilot program at UNR during the 2018-2019 academic year. CRI's goal is to expand to other Universities and Community Colleges across the country, and eventually across the globe.
Don't Drive
Team Member(s): Tristen Houston and Devin Kahl
Don't Drive is bringing communities together to provide a safe and convenient solution for getting you and your car home. Don'tDrive utilizes a mobile application which provides a location-based, ride request platform that serves as the dispatch and network infrastructure for all privately contracted drivers and customers. Don'tDrive's web-based application allows people to conveniently share their location and request a ride to arrange transport for them and/or their car.
Scratch'd Anchor
Team Member(s): Ryan Conner, Chaz Clark, Andrew Retallick, Erik O'Sullivan, Rebecca Day and Ashley Breyer
Scratch'd Anchor is a company that takes retired or unusable sailboat sails and turns them into products such as bags, wallets, and accessories. Our ability to take off as a company lies in our low production costs and highly driven team of entrepreneurs that crave the taste of success. Using material that is obsolete helps keep our costs down. Strategically positioning ourselves with our three target markets, oceanic enthusiasts, fitness fanatics and "green" millennials, helps us make healthy profits.
Tutology
Team Member(s): Anurag Kulkarni, Erik Miannay and Kripash Shrestha
Tutology is a peer-to-peer marketplace platform that aims to assist college students taking difficult courses in the fields of Science, Technology, Engineering and Mathematics, by connecting them with fellow peer-tutors at their university—think the 'Uber of tutors'. The platform will solve a critical issue occurring across universities: the lack of advanced tutoring for upper-level classes at an affordable rate. Tutology will assist in connecting independent tutors with students through a web-based application where the platform will facilitate one-on-one or group study sessions for specific upper-level classes.
Under Par Indoor Disc Golf
Team Member(s): Rachel Willis and Omar Ziadeh
Under Par intends to build and operate an indoor disk golf course, bar and pro shop in Reno, Nevada. Our goal is to elevate the name of Disc Golf. Disc Golf is a rapidly growing sport with a market that has exponential growth potential. Reno is windy with weather that is not always conducive to active playing year-round and Under Par, Reno's first indoor disc golf course, solves that problem.
Sontag Entrepreneurship Competition 2018 Winner: FitnesSpiral
Team Member(s): Megan Price, Marketing
Team Mentor: Matt Westfield
FitnesSprial is a social health tech company consisting of a physical workout machine and accompanying app. FitnesSpiral seeks to create a positive outcome from social media addiction. Our company was created to address the immense issue of not only social media addiction, but also obesity and the corresponding medical issues that accompany this epidemic.
Read more about the winner in the NevadaToday article.
2018 Finalist Teams
Finalists pitched their ideas to a panel of judges on March 11th, 2018 at the Innevation Center. Learn more about the finalists in the 2018 competition.
Financially Fit Employees
Team Member(s): Kimberly Greenman, Ph.D., Sociology
Team Advisors: Dr. Yvonne Stedham, Kurt Frolich and Kelly Northridge
Financially Fit Employees (FFE) offers a variety of coaching and support services that improve individuals' financial decision making. FFE offers scientifically sound and clinically tested support services to improve employees' financial decision making, thereby increasing employee financial wellness.
Helix Gear USA
Team Member(s): Loren Montague, Mechanical Engineering and Ryan Schmid, Mechanical Engineering
Helix Gear USA is in the business of designing and manufacturing innovative equipment and systems for outdoor camping. Their initial entry into the market is their Mobile Adventure Platform, which is the basis for their modular storage system while also providing a sleeping platform. Their designs strive for strength, light weight, utility and durability.
Perf-ic
Team Member(s): Erik Randall, Electrical Engineering, Trevor Madden, Electrical Engineering; Matthew Bauters, Electrical Engineering; and Alex Ford, Electrical Engineering
Team Mentors: David Redfern and Dr. Thomas Burnham
Perf-ic is an electrical prototyping and design firm. Perf-ic provides three services: rapid prototyping solutions, product support, and competitive edge reverse engineering. Perf-ic provides customers the advantage of rapid electronic prototyping to give customers an edge in their own respective market.
WAVE Motors
Team Member(s): Santosh Balajee Banisetty, Ph.D., Computer Science and Engineering; Ashish Kumar Kasar, Ph.D., Mechanical Engineering; and Manish Jain, Ph.D., Material Science
Team Mentor: Matt Westfield
WAV Electric Motors (WAVE MotorsTM), is a social start-up for profit that is committed to accelerating clean transportation for masses. India's vision is to make the country all-electric by 2030. Our mission is to aid the India government is its ambitious and noble dream by putting EVs on the road. Our products are high energy efficient electric motorcycles for our niche market segment.
Sontag Entrepreneurship Competition 2017 Winner: eBravium
Team Member(s): Cody Grimes, MBA candidate
Screen time and school grades can be inversely related and this creates big problems at school and home. Parents and teachers are sometimes tricked into thinking "edutainment" is a scientifically-backed learning strategy. The reality is few research-based studies have found positive correlations between screen-based learning games and academic performance. Recent international test scores reveal that US children's math scores are plummeting while their screen time is exploding. Simultaneously, parents struggle to manage their children's screen time.
eBravium gamifies access to smart devices in a novel way to help kids think and learn faster-initially with Math Facts aligned with Common Core. Literally, we suspend access to the smart device's fun stuff (i.e. Angry Birds, Minecraft, etc.) making access contingent upon answering questions correctly. We call it our "learn-to-earn" philosophy and it's delivered through a phone/tablet interface (with a simple download from the app store).
The exciting underlying science led to a grant from the National Science Foundation's (NSF) Small Business Innovation Research program. Our proprietary algorithms parachute the adaptive questions into the device at the optimal time of learning relative to the reward creating a new generation of artificial intelligence. Because we tap into the reward circuitry of children's brains we are exploiting powerful neurotransmitters so the children learn at fast rates. It's all protected by five patent applications covering a broad base. Once we complete our pilots under the NSF grant, we will launch our product through partnerships under a freemium-based subscription.
Read more about the winner in the NevadaToday article.
2017 Finalists Teams
Salty Snail
Team Member(s): Arthur LeVesque
Salty Snail Studios, LLC is an indie mobile entertainment software startup. In 2014, founder and veteran video game developer, Arthur LeVesque, began tinkering in mobile video game development. One evening, Arthur's wife's 12-year-old cousin called about a game idea which came to him in a dream the night before. Thinking this would be a great way to get to know his extended family and learn how to develop a mobile game, Arthur began developing this child's dream in-between working full-time and getting his Master's in Business Administration. As time went on, Arthur became engrossed with the project. With the unwavering support and guidance from his friends and family, Arthur produced one of the most innovative and intuitive mobile entertainment experiences around. Scheduled to launch for iPhone in Canada in Winter, 2017 and the United States in Spring, 2018, Salty Snail Studios hopes to captivate and inspire the casual indie mobile gaming community with a child's dream turned to reality, Spider DiveTM.
New Paths
Team Member(s): Logan Parsley, Zenon Post, and Kyle Sundland
New Path's mission is to create a client centered environment for homeless youth ages 18-24 that empowers them to accomplish life challenges by providing housing, programming, and continued support.
Their plan is to create a new facility where the youth live and receive services. All clients will have a case manager with services available to them including: counseling, social emotional learning, life and job skills training, trauma informed care, and social services on site. This model gives clients a full wrap-around service.
The goals of this plan are to better the individual and the local community. The individual benefits from services provided of housing and learned skills to become a self sustainable person. Tax payers, agencies, and the community save money through the youth's increased personal productivity and less reliance on community services. Reducing youth homelessness in this way is a win-win.
Eat Rank.io
There is nothing worse than going to a restaurant and ordering bad food. If this happens a customer feels like they have wasted their money and time. Often a customer has to rely on advice or trial and error to find good dishes on a menu. EatRank.io (EatRank) is a food sharing and review platform for specific dishes at restaurants. When deciding what to eat, EatRank is the restaurant goers best friend. The application will provide a crowd-sourced detailed view of a restaurant's menu, complete with ratings and user reviews of each dish. Any user can upload their own rating, review, and photograph of a dish they have experienced. This information will be viewable by other users on the platform so others can make informed decisions on what they should eat in their area. Restaurants can also create profiles to gather feedback on reviews and ratings to improve the food that they serve. Consumers and Restaurants will be empowered with data for a better eating experience. EatRank will revolutionize the way people look at restaurants and how they decide what to eat.
Blue Radiate
Blue Radiate is a Reno based startup creating software that will help PR agencies and large corporations have a larger, more effective impact through the media.
Blue Radiate aims to help PR professionals find relevant reporters by crawling millions of data points to find, sort, and rank journalists according to the relevance to a campaign. PR professionals will be able to streamline their workflow by using Blue Radiate to find the right reporter for a campaign, send them the right pitch, and measure the results.
Sontag Entrepreneurship Competition 2016 Winner: Instally
Team Member(s): Ryan Klekas, MBA candidate
On March 30, 2016, the Sontag Entrepreneurship Competition announced the fifth winner of the 2016 competition. Instally, founded by MBA candidate Ryan Klekas, is trying to alleviate the difficulty of finding parking near universities. Klekas is working on quickly expanding to west coast universities in a short time to dominate the market. The $50,000 prize will be used primarily to build out the technology.
To read more, check out the Nevada Today's article.
2016 Finalist Teams
Fraktion
Team Member(s): Dakota Ward, mechanical engineering; and Anthony Fernandez, mechanical engineering
Fraktion aims to create physical kiosks for customers to insert cash and convert it to Bitcoin and potentially other cryptocurrencies.
Hana Energy LLC
Team Member(s): Chase Houston, MBA candidate; Mohamad Masoumi, MBA candidate, Ph.D. candidate in material science
Hana Energy is designing and manufacturing anodes for use in lithium ion batteries using graphene and silicone for vastly improved performance.
Helmet Neuro Protection Technology
Team Member(s): Chase Houston, MBA candidate
Helmet Neuro Protection Technology aims to use 3D printing to help create a revolutionary helmet that is lighter, more comfortable and reduces the probability of concussions and/or traumatic brain injury.
Ucraft Brew
Team Member(s): Spencer Lewis, business; Brad Humphreys, business; and Tanner Johnson, business
Ucraft Brew allows novices to advanced brewers to create a custom beer online that will be shipped directly to them.
Sontag Entrepreneurship Competition 2015 Winner: Nevada Dynamics
Team Member(s): MacCallister Higgens, Erik Edgington
Team Mentor: Beau Keenan
Nevada Dynamics is a hardware and software safety solution for unmanned autonomous systems. They aim to create a way for smaller companies to make use of UAVs (Unmanned Aerial Vehicles, or drones) by cutting through regulatory and technical roadblocks.
2015 Finalist Teams
Adaption
Team Member(s): Keith Szelagowski, Steven Keim
Team Mentor: Bernard Bach, Mark Spano, Rosalind Sadleir
Using Bluetooth, Adaption seeks to build sensors for easier management of smart-home technology to monitor security, gardens, lights, temperature and more.
Burn Ready
Team Member(s): Meghan O'Neill, Adam Sousa, Jonathan Sarmenta, Peter Sifers
Team Mentor: Matt Westfield
BurnReady is building a web-based service that allows people to buy or rent custom, eco-friendly packages of supplies for Burning Man and other Reno/Tahoe events.
Navatar
Team Member(s): Ilias Apostopoulos. Antonios Zarafonitis; Jordan Blocher, Rohit Patil
Team Mentor: Eelke Folmer
Navatar will develop a cost-effective system to help visually impaired students find their way in campus environments.
Sontag Entrepreneurship Competition 2014 Winner: Irrigo
Team member(s): Brian Blair, MBA candidate
Irrigo is developing water efficiency services for flood irrigated agriculture using flood gate automation, field surveys, various water and soil sensors, all connected to the cloud; to model the most efficient way to irrigate a field. Agriculture is a $5.3 billion business in Nevada, yet the state is the most arid in the country.
2014 Finalist Teams
Dragonfly Energy
Team member(s): EMBA students Sean Nichols and Denis Phares, and mechanical engineering doctoral student, Justin Ferranto
Dragonfly Energy is a Reno-based technology company focusing on affordable energy storage solutions for a wide variety of moderate-power applications. Through a combination of innovative product development and research development, Dragonfly Energy aims to make lithium ion batteries more widespread in markets dominated by lead acid batteries.
DxDiscovery
Team member(s): David Maine, graduate student in economics and Mark Hubbard, University microbiology doctoral graduate
DxDiscovery is hoping to improve local competitiveness in the global knowledge based economy with their local biotechnology company that offers further economic development and growth in northern Nevada. "The mission of DxDiscovery is to improve global health and well-being through development of antibody-based diagnostics and therapeutics," David Maine, graduate student in economics and DxDiscovery business manager, said.
Fitify
Team member(s): Garret Gunter, information systems and computer science major; Jordan Worley, MBA student and Lino Carnesecca, information systems major
Fitify seeks to offer men's clothing, through a monthly subscription from small and medium size clothing companies, along with established favorites, without the hassle of shopping.
Leaf2Skin
Team member(s): Shaun Davidson, computer science major; Wilson Wanene, MBA student; Leslie Williams, MBA student; Jillian Ouellette, marketing major; Clint Borchard, business management major
Leaf2Skin has created a unique, holistic skincare line that soothes common dermatological issues such as eczema, psoriasis, dry skin and shingles by using all-natural organic ingredients.
Muse
Team member(s): Cris Ruggieri, computer science and engineering and international affairs major; Chase Carthen, computer science and engineering major and Justice Colby, computer science and engineering major
Muse aims to change how a conductor practices with its software. Conductors are not able to practice their conducting as musicians can practice their instruments. Many conductors spend hours practicing in the mirror and must visualize their imaginary orchestra.
Wasted Eyewear
Team member(s): Julian Sander
Wasted Eyewear's goal is to make highly functional sunglasses out of recycled, reused material for the creation of a unique product and the betterment of the environment.
Sontag Entrepreneurship Competition 2013 Winner: EscaZyme
Team Member(s): Jennifer Ott, Grad Student, MBA; Rubi Figueroa-Teran, Ph.D.; Claus Tittiger, Ph.D.
EscaZyme Biochemicals is a specialized chemical company that manufactures component chemicals for use in the insect control industry. EscaZyme produces through a new process discovered by researchers at the University of Nevada, Reno's Department of Biochemistry and Molecular Biology. Because of this new process, the chemicals are produced faster, cheaper and with higher purity than processes currently in use.
2013 Finalist Teams
ElectroVentures, Inc.
Team Member(s): River Jangda, Senior, Management & Marketing; Brad Cabanilla, MBA; Richard Corn, Junior, Accounting & Finance; Hayreddin Ceker, Masters in Computer Science
ElectroVentures, Inc. (EVI) is a company that specializes in products for the $4 billion electronic dance music industry. EVI currently operates an ecommerce site that sells clothing and accessories for music festivals, concerts and raves. The company plans on being the number one company in the electronic dance music market by having the freshest product offerings and multiple revenue streams including an ecommerce site, scaled vending operations selling products at events across the nation, and a complete media department to create original content.
Envirohaven
Team Member(s): Clint Borchard, Senior, Business; Vicki Bischoff, Senior, Communications; Mallory Fisher, Senior, International Business; Farahida Jamaluddin, Grad Student, Accountancy; Adair Melendez, Senior, Mechanical Engineering
Envirohaven manufacturers a self-sustaining, efficiently designed permanent home; easily assembled anywhere. Our simple structural design solves extremely complex problems for people who are required or desire to live without access to public utilities.
The Mental Health Hub
Team Member(s): Cassandra Snipes, Doctoral Student, Clinical Psychology; Olga Cirlugea, Doctoral Student, Clinical Psychology; Alexandros Maragakis, Doctoral Student, Clinical Psychology
Mental health care plays a large role in the promotion of an efficient health care system and has been trailing behind primary care in promoting quality care. Currently, an internet-based electronic resource that provides the tools necessary to promote quality mental health care to both the public and provider does not exist. This business' objective is to build a website that will allow access to evidence-based mental health information, that directs the public towards electronic health treatment information, provides a directory and rating of therapists, and also supplies an electronic heath record for providers.
TERRANAMIC
Team Member(s): Pedram Rostami, MS Mining Engineering, Ph.D. Candidate Geo-Engineering; Christian Theumer, Graduate Student, MBA; Jon Fox, MS Mining Engineering, Ph.D. Candidate Geo-Engineering; John Miller, Freshman, Applied Mathematics
TERRANAMIC is a cutting edge mining consulting start-up equipped with innovative tools and a dynamic team to improve overall mine employee safety and health while reducing operating costs. Ten years of development and millions of dollars of investments in our advanced Integrated Parameter Computational Fluid Dynamics (IPCFD) modeling algorithm has allowed us to view transient simulations of air flow systems and contaminant dissipation of turbulent flow in any confined environment or underground openings in a great deal of accuracy. Our algorithm improves efficiency by up to 35% measured in cost reduction while increasing overall employee safety.
Sontag Entrepreneurship Competition 2012 Winner: Mining Environmental Technology and Services
Team Member(s): David Karr, Physics; Bryan Rainwater, Physics; Ben Sumlin, Physics; Heather Zunino, Physics
METS will develop, produce, and market optical instruments to detect potentially harmful airborne particulates in mining work places.
2012 Finalist Teams
BoxFeeds
Team Member(s): Kelsey Plank, Chemical Engineering; Zachary Karmiol, Materials Science and Engineering; Morgan Vonnahme, Chemical Engineering; Brannon Orr, Chemical Engineering; Arianna Rosen, Chemical Engineering; Bradley Moakler, Chemical Engineering
BoxFeeds is dedicated to encouraging breweries to focus on sustainability by converting waste products from the brewing process to viable products for other markets.
Entropy
Team Member(s): Keaton W. Cooley-Rieders, Business
Entropy Fuel Systems is an idea dedicated to reshaping the direction and progress of ethanol production in the United States and around the world.
Envirohaven
Team Member(s): Clint Borchard, Business Management; Vicki Bischoff, MBA; Manpreet Kaur, Accounting; Shaun Cameron, Communication Studies and Information Systems; Adair Melendez, Mechanical Engineering
Envirohaven will revolutionize the "Green" housing industry by manufacturing self-contained, energy producing, and efficiently designed home packages that can be easily assembled anywhere.
GrabiTech
Team Member(s): Justin Yang, Electrical Engineering; Felicia Groso, Electrical Engineering; James Malone, Business; Victor Morrow, Electrical Engineering; Cho Yu Chong, Electrical Engineering
GrabiTech will manufacture, package, and distribute the Tag n' Grab notification system: software and hardware designed to aid consumers in keeping track of their personal belongings.
Modphalt
Team Member(s): Brett Shaffner, Information Systems and International Business; Chelsea Hejny, Marketing; James Eckvahl, General Studies; Wesley Clary, Chemical Engineering
Modphalt Green Asphalt Technology encapsulates ground tire rubber (GTR) particles with a polymer to create a solution in the asphalt roofing industry.
2012 Sontag Entrepreneurship Competition Statistics
74 teams submitted an "Intent to Enter" in February.
35 teams submitted "Preliminary Overview" business plans in mid-March.
6 teams were selected on April 2nd as Finalists to compete for the $50,000 Grand Prize