About Rick Sontag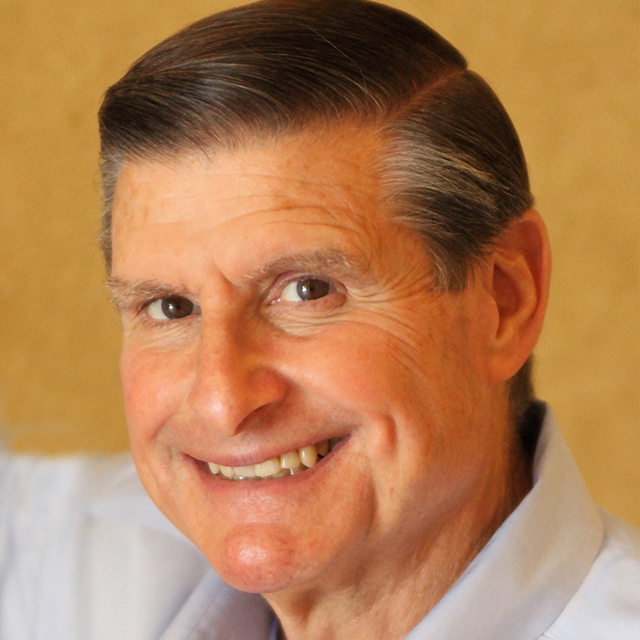 "The most important thing about investing in the next generation of entrepreneurs on the University of Nevada, Reno campus is that it's the way of building the next generation of leaders for our country. The spirit of entrepreneurism is one of the things that sets us apart from other countries. It's what has led to the formation of industries that have become the major drivers of our economy. You do not have to look much farther than the technology industry to see that. Where would that industry be without the entrepreneurs like Steve Jobs, Bill Gates and Elon Musk. No other country can boast of having entrepreneurism as a major driver of their economy." - Rick Sontag, 2021
Entrepreneurial charity
Rick Sontag's business entrepreneurial career has been well documented: getting an M.S. in Physics at the University of Nevada, Reno and an MBA from Harvard Business School; being terminated from jobs three times before age 35; buying aircraft component manufacturer Unison Industries and going massively into debt ($50,000 personal cash equity, almost $8 million in personally guaranteed debt); surviving major downturns and growing the business from less than 100 employees and one manufacturing location to over 1,500 employees, 6 manufacturing locations and worldwide sales of $200 million; selling Unison to General Electric and exiting; and the list continues.
However, the segment of Rick's entrepreneurial career that hasn't been shared as often is the part that takes place after he sold Unison. In 1994, Rick's wife Susan was diagnosed with brain cancer and given three years to live, but she miraculously survived. This inspired him to focus on doing something about the disease and its effects on people. So, after the sale of Unison, Rick took a portion of the proceeds and formed the nonprofit Sontag Foundation. Rick began to run the Foundation full-time and still does to this day.
The Foundation focuses on brain tumor research by funding rigorously selected young scientists at the beginning of their careers. The purpose is to select grantees who will aspire to become future leaders in the field and make discoveries that will help in the battle against brain tumors. In other words, the Foundation wants to select the best potential achievers to carry out its mission. Over the course of 20 years, the Foundation has awarded $50 million in grants to 60 scientists at 40 major cancer centers throughout North America. As hoped, many of the earlier award winners now hold senior positions at their institutions and have become some of the leading researchers in the field, and the Sontag Foundation has grown to be one of the largest and most well-known sponsors of brain tumor research in North America.
Recently, the Foundation's management decided to expand its reach and launched a venture capital subsidiary called The Sontag Innovation Fund. The Innovation Fund is just getting off the ground and will provide seed funding for important brain tumor research, ready to turn into a viable product or service. Essentially, over time, Sontag's entrepreneurial charity has spawned more entrepreneurial ventures aligned with its mission.
Early on, Rick and the Foundation management also decided to assist patients who needed help finding appropriate treatment and solving other tumor-related issues. This effort began by forming a local brain tumor patient support group. From its inception, the effort expanded, culminating with the 2016 formation of a new nonprofit called The Brain Tumor Network (BTN), and Rick is the President of the organization. BTN has grown to a full staff of nurse navigators, social workers, medical record keepers and support personnel who help patients find more effective treatment options. Among other things, they also help locate second opinions and clinical trials for patients and help with the various psychosocial issues that come with the disease. BTN utilizes the entire network of relationships that the Sontag Foundation has established in order to provide the best possible information to patients. In its first five years of operation, BTN has assisted almost 2,000 patients throughout the U.S. It's the largest organization of its kind, performing this degree of personalized service in a highly structured manner with a strong technological backbone.
Thus, Rick's entrepreneurial career has gone from buying and growing a manufacturing company to building two medical nonprofit organizations from scratch. According to Rick, both startup experiences were quite similar and required the same kind of strategic planning, personnel selection and operational decision making; an excellent array of entrepreneurial and management skills were needed for both. Ultimately, the social impact of his nonprofits has been much more meaningful and personally satisfying to him than his prior business ventures. In fact, Rick feels that there has been no more important mission in his life than helping those experiencing the same type of health-related hardships that his wife endured.
Nowadays, Rick observes that, while there seems to be more and more young people wanting to start and grow traditional or high-tech businesses, there are very few budding entrepreneurs who want to apply their entrepreneurial talents to the nonprofit space. However, he hopes that maybe the Sontag Entrepreneurship Competition can be a catalyst for changing that.