Anthropology announcements
University of Nevada, Reno anthropology students and faculty are busy presenting and publishing their work, organizing and hosting public lectures by distinguished visitors, and bringing positive attention to the department. Here are just a few accomplishments and events.
July 2020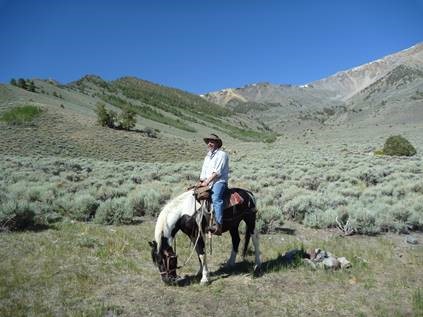 We are sorry to report that Mark Giambastiani passed away July 15, 2020. Mark was an adjunct faculty member in our department, served on several of our students' graduate committees and helped set up our parts of our Human Paleoecology and Archaeometry Laboratory. In addition to being a stellar archaeologist who made many significant contributions to our understanding of California and Great Basin pre-history and history (especially in Owens Valley), Mark was an integral member of the region's cultural resource management industry, a passionate heritage preservationist and a dedicated scholar and educator. He served most recently as the president of the Nevada Archaeological Association.
We are extremely saddened by this loss and send our sincerest condolences to his family, loved ones, friends and colleagues. He is already sorely missed.
February 2020
Is the Central African Rainforest Pristine? What the Ethnoarchaeological and Archaeological Records Tell Us About Human-Environmental Interaction in the Congo Basin: Far Western Anthropological Research lecture by Karen Lupo and Dave Schmitt from Southern Methodist University. Lupo and Schmitt are revising the notion of pristine landscapes and highlights the roles that ethnoarchaeology and archaeology can play in mitigating current global crises.
May 2019
Postdoctoral researcher Louise Corron, Ph.D., received the Young Forensic Scientist Scholarship from the Brazilian Academy of Forensic Sciences for her work on subadult growth and development and age estimation. The award included being hosted at the 2019 interFORENSICS conference in Saõ Paulo, Brazil in May 2019.
Geoff Smith, associate professor, won the highly prestigious F. Donald Tibbitts Distinguished Teacher Award. The award recognizes and celebrates outstanding teaching by University of Nevada, Reno faculty.
Marin Pilloud, assistant professor, received the 2019 Dean's Award for Outstanding Research and Artistry.
January 2019
Elaine Chu, anthropology student, participated in the 2019 Regional 3MT Competition. Her three minutes discussed how body mass estimation can assist to identity Hispanic individuals along the US-Mexico border.
The forensic anthropologists in the department, assistant professors Marin Pilloud and Kya Stull, were in the local news regarding their ability to identify skeletal remains.
September 2018
Ph.D. student Victoria Swenson received the Kosciuzsko Foundation's Graduate Studies and Research scholarship for work conducted in Poland.