About us
Supporting students' transition to higher education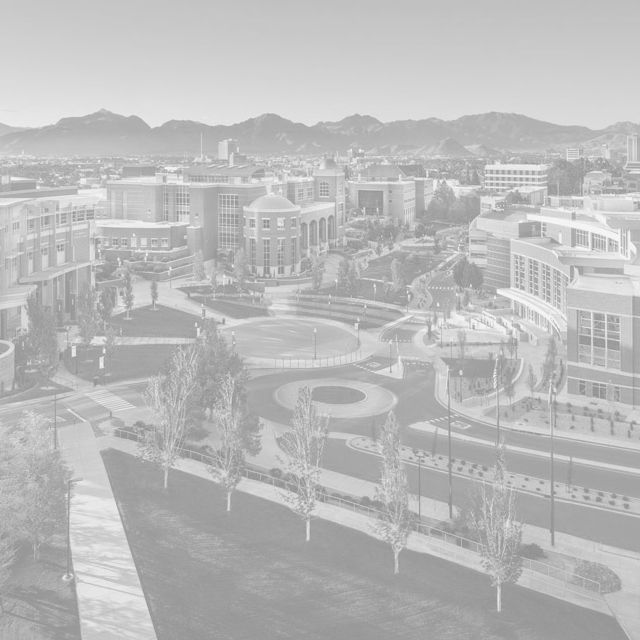 Our mission
Veteran Services' mission is to aid the transition of prior military members and their families into successful higher education endeavors by deploying best practices in three areas:
Innovative programs and events that bring awareness to resources and opportunities for transition to successful graduation.
Focused preparation for next-step career goals.
Comprehensive services to manage fiscal responsibilities with education benefits.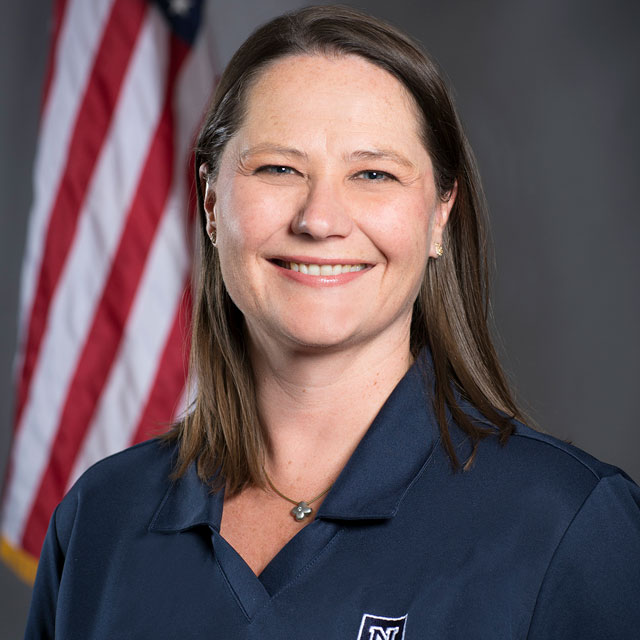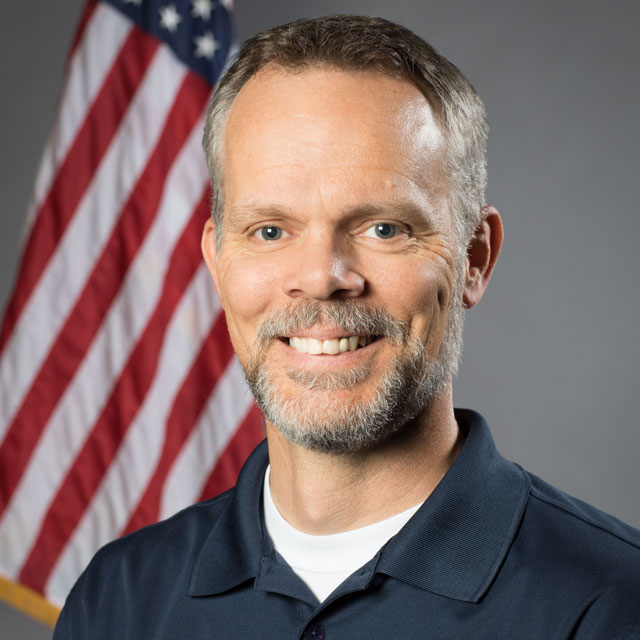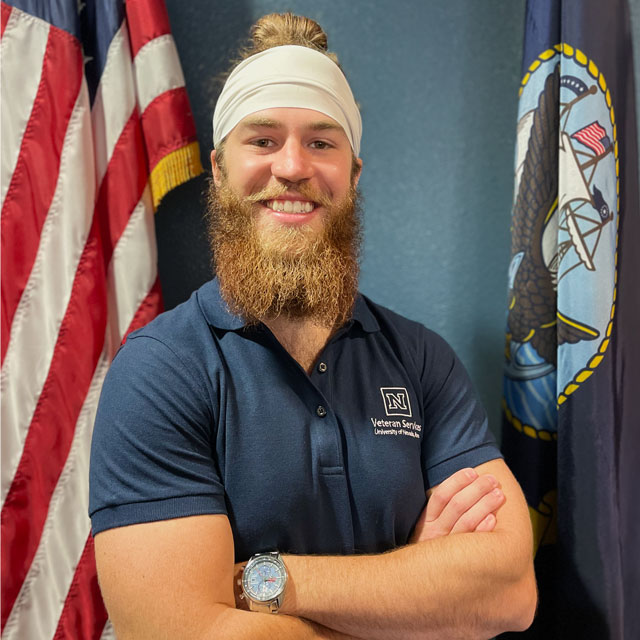 Meet our staff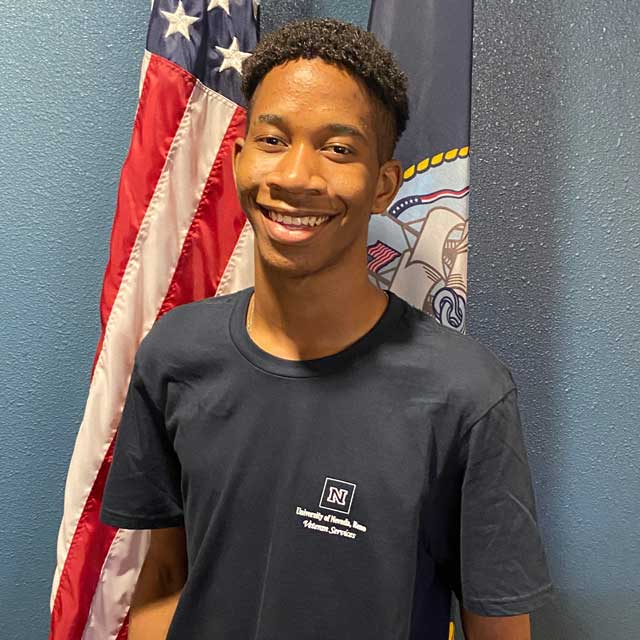 Hi! My name is Branon Walker. I'm a dependent and I am studying integrated elementary education. I work quite a lot, but when I am free, I enjoy spending time with my friends, binge-watching T.V. shows and listening to a ton of music. I like working at the Veteran and Military Resource Center because it allows me to network with fellow dependents, veterans, and military personnel alike. As a dependent, the VMC gives me the chance to give back to the people that served and are serving this country, which is something that I'm grateful for!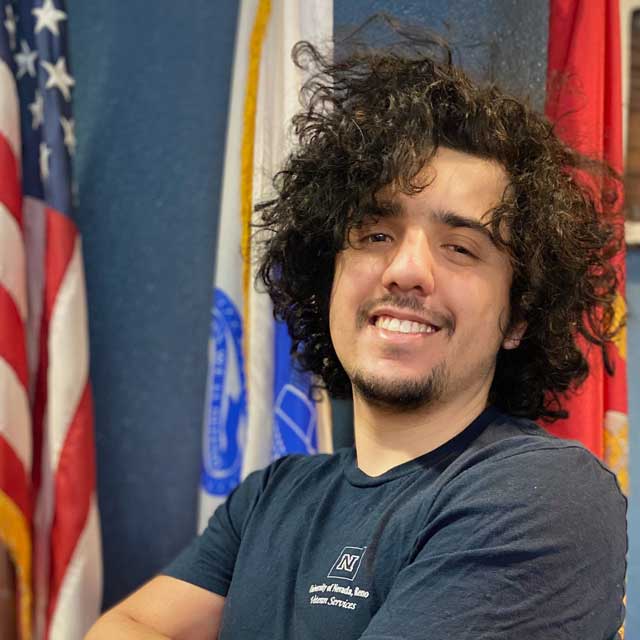 Hello! My name is Heriberto Martinez, and I am majoring in computer science. I love working at the Veteran Services because it gives me an opportunity to interact with students that come from different backgrounds. I am someone who loves learning about different perspectives and ways of life. I believe it's important to learn about different perspectives because it helps you connect with others on a whole different level. We are not all the same, and that's ok. It's better that way. When I am not working, you can catch me reading a book or riding my mountain bike - not at the same time, though. I love trying out new things. It feels like I start new hobbies every week. What can I say; I am fascinated by the possibilities that are out there.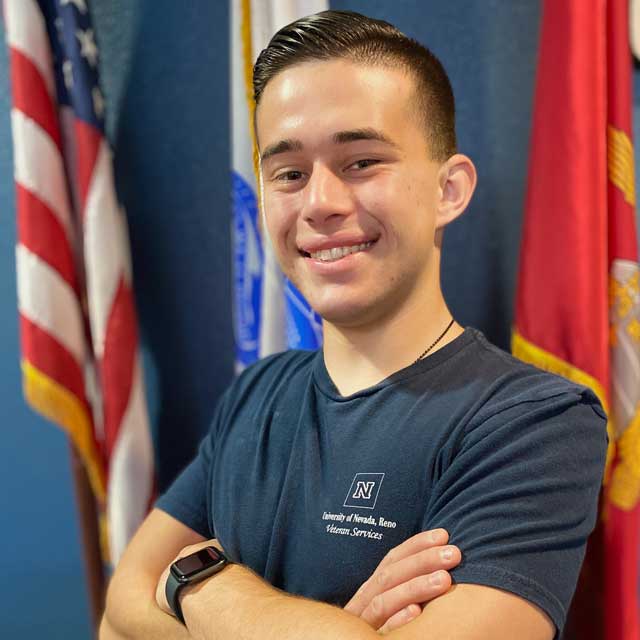 Hello, my name is Michael Hanson and I have worked for Veteran Services for two years! I've been serving in the Nevada Army National Guard since 2018 and plan on commissioning as an officer in the Army through UNR ROTC. Currently, I am majoring in political science with a minor in economic policy. I love working with Veteran Services because I have been afforded many professional and personal opportunities through working here. Additionally, I am dedicated to increasing participation and campus involvement from our National Guard students and bridging the gap between active duty veterans and National Guard soldiers/airmen. My hobbies include basketball, going to the gym, mountain biking, listening to music and reading.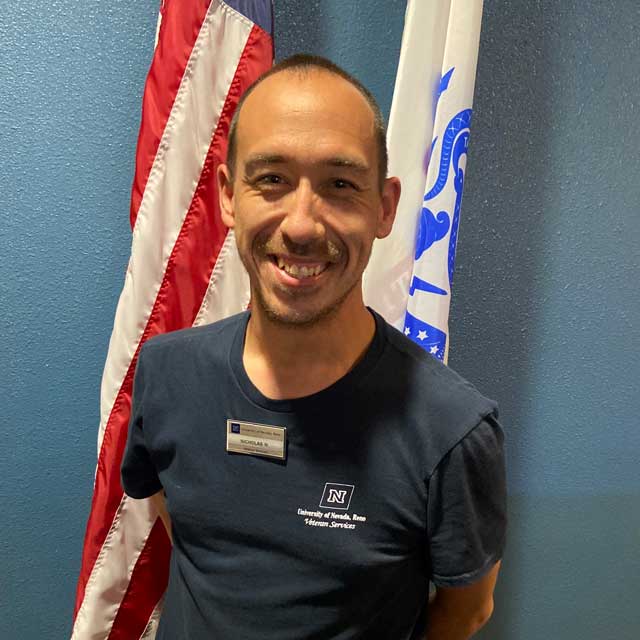 Hello! I am Nicholas "Nic" Nelson, and I served in the Army. My majors are secondary education and environmental science. When I graduate from the University, I will be a high school science teacher. I am not sure what area in Nevada I will be teaching at, but I am trying to stay in the northern Nevada area. I like working the pre-certs at the Fitzgerald office. When at the Fitzgerald office, I like to sit at the front counter, since I can help out the veterans when they have questions. When not at work, I like to go skiing, prospecting for gold and gems, attending concerts and traveling.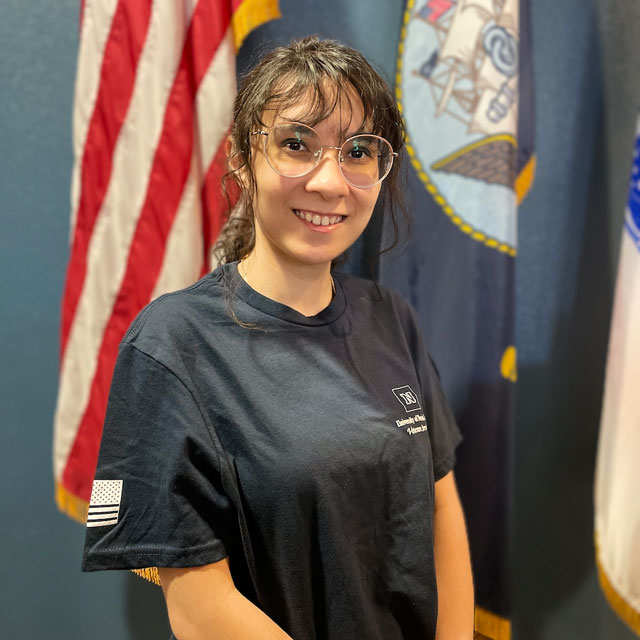 Hello! My name is Tianna Martin. I am a dependent to an Air Force veteran, and currently majoring in anthropology with a minor in English. I enjoy working at Veteran Services because it allows me to assist with the veteran community on campus, as well as meeting new people with different backgrounds, experiences and ways of life. Whether it be through conversation, helping navigate educational benefits, or just offering a friendly smile and a good day - I enjoy meeting and serving others. While I have never served, the veteran and military community has always been an important aspect of my life - and I want to continue to support and help when I can. In my free time, you can catch me reading, drawing, cooking, and playing games (both table-top and virtual) with friends. I aspire to get out more and take advantage of the outdoor activities around Reno such as hiking. It will be a pleasure meeting everyone as the semester starts up!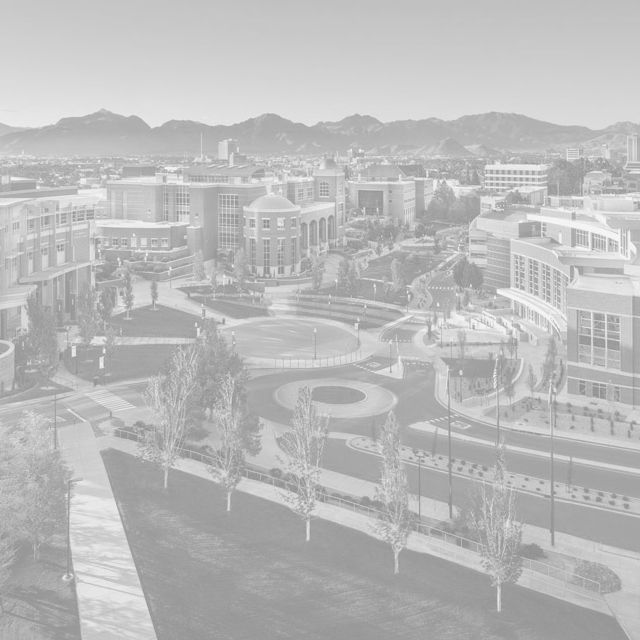 Want to join our staff?
We are always looking for motivated students to join our team.
All chapter benefits are encouraged to apply. Contact us at veteranservices@unr.edu.