Several faculty members at the University of Nevada, Reno's Hitchcock Center for Chemical Ecology are part of Team Waponi, a team of scientists participating in the XPRIZE Rainforest competition. XPRIZE Rainforest is a global 5-year, $10 million competition that challenges teams to develop an autonomous biodiversity sampling device. The winning team will survey the most biodiversity contained in 100 hectares of tropical rainforest in 24 hours and produce the most impactful real-time insights within 48 hours.
There are six faculty members from the University on Team Waponi. Lee Dyer and Lora Richards have brought their expertise to ecology, insect sampling, data analysis, and machine learning parts of the project, as well as an advisory role for approaches that will work in any tropical or temperate field conditions. Julie Allen brings her genetics and bioinformatics skills to the team. Chris Jeffrey, Casey Philbin and Matthew Tucker will support the team through chemical and spectroscopic data analysis in the finals. Dyer, Richards, Jeffrey, Tucker and Philbin are long-time members of the Hitchcock Center.
Keystone members of the group include students and postdocs at the University. Ari Grele is a doctoral student in Richards's lab who is developing machine learning algorithms to identify insects and working on statistical models to provide inferences and insights into different dimensions of biodiversity. Two postdoctoral scholars from Allen's lab at the University are involved. Niyomi House is a National Science Foundation (NSF) postdoctoral scholar. She and Stanislav Kolencik will support the genetics and bioinformatics part of the project.
"Lora's extreme talent in developing creative interdisciplinary approaches toward understanding biodiversity are demonstrated in this accomplishment," Jeffrey, who serves as director of the Hitchcock Center, said. "Her ability to work in multidisciplinary teams and mentor outstanding students like Ari Grele is a true reflection of her outstanding independent career. As co-founder of the Hitchcock Center, her lab has made a huge impact on the field of chemical ecology, and I'm humbled to be her colleague. Julie and her lab are another outstanding example of how breaking the siloed barriers between fields rapidly allows one to address some of the most pressing questions in science."
The faculty, postdoctoral scholars and graduate student from the University represent a large part of Team Waponi. The team's roster includes a long list of collaborators from around the world, including team lead Professor Tom Walla at Colorado Mesa University, who is a long-term collaborator with University of Nevada, Reno faculty, and Indigenous communities living in the Amazon, whose expertise about their local environment has been critical to understanding species diversity in the region.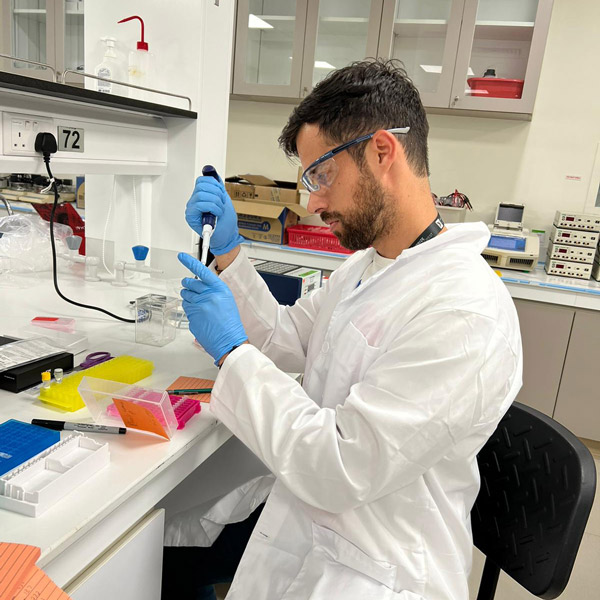 Team Waponi's design is called "Limelight" and involves a drone delivering a recording and sampling device to the canopy of the rainforest. The device collects audio and visual data and traps insects and is later retrieved by a drone. Insects are the most biodiverse group of animals on the planet, so collecting data about the insects serves as a good indicator of diversity across all life. The drone and device delivery were designed by Outreach Robotics, which specializes in data collection in hard-to-reach places.

Richards is continuing to build collaborations with Indigenous communities in the Amazon, particularly the Kichwa and Waorani communities. She, Dyer, Jeffrey, Philbin and Tod Swanson, another member of Team Waponi and a member of the Santu Urku Kichwa community, recently received an NSF grant to study Amazonian plants with indigenous communities, and how they shape the most diverse ecosystems on earth.
"Our strength comes from the interdisciplinary nature of the research happening in the Hitchcock Center for Chemical Ecology," Jeffrey said. "I'm thrilled that this team has advanced to the finals and we look forward to expanding our participation in this project during this phase."
"We are immensely proud of our esteemed faculty members from the University of Nevada, Reno's Hitchcock Center for Chemical Ecology for their outstanding achievement as part of Team Waponi, one of the six finalists in the Amazon XPRIZE Rainforest competition," said Jeff Thompson, executive vice president and provost at the University of Nevada, Reno.
"Their dedication to advancing biodiversity research through innovative technology is a testament to our University's commitment to excellence in interdisciplinary collaboration and sustainable solutions. This recognition reaffirms the significant impact our faculty and students have in addressing global challenges. We extend our heartfelt congratulations to Team Waponi and look forward to their continued success in the finals, contributing to a greener and more biodiverse world."
Over one hundred teams started in the competition. Last summer, Team Waponi was selected to be one of 15 semifinalists, and 13 teams competed in the semifinals testing in Singapore this June. Only six teams advanced to the final round, including Team Waponi. The finals competition will be held in 2024.