Wolf Pack Discoveries is a research symposium celebrating student researchers' curricular and co-curricular achievements at the University. It's an opportunity for students of all disciplines to showcase completed or ongoing research, internship experiences, or coursework projects.
The symposium highlights research, community engagement, and scholarly endeavors spanning the breadth of University disciplines. Students display posters detailing their projects and discuss their work with the symposium attendees.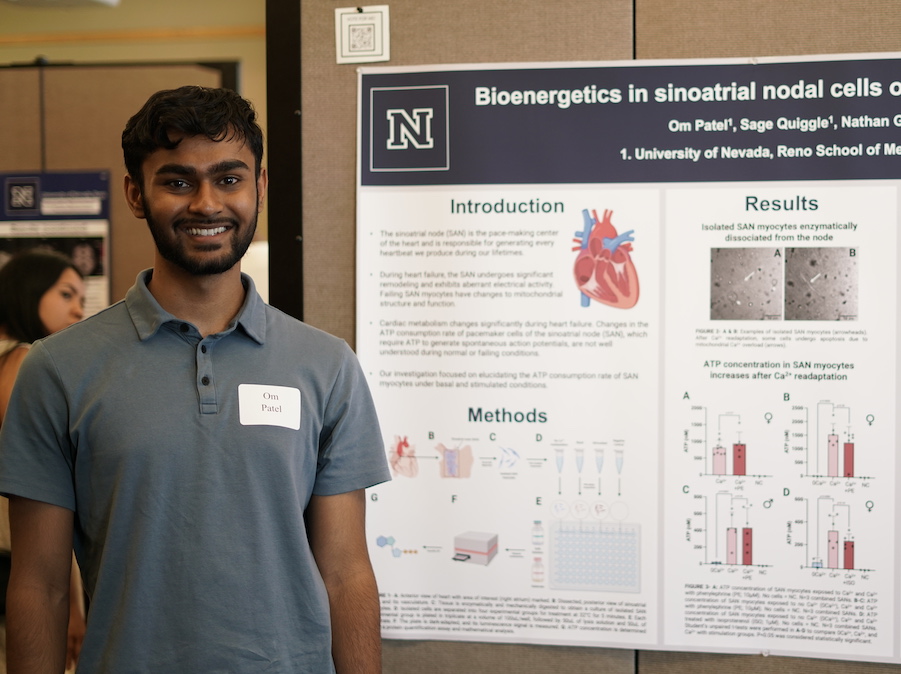 This is an excellent opportunity for students to share what they've learned with a diverse audience, practice their presentation skills, and add to their resumes.

Below, read testimonials from undergraduate Honors College students who participated in the Spring 2023 Wolf Pack Discoveries:
"I had a great time presenting at Wolf Pack Discoveries and it was a perfect way to get introduced to what it is like to present at conferences in a professional setting!" Sebastian Krueger, an Environmental Science Major with a research focus on "Reconfiguring Worlds around Human-Elephant-Conflict: Relationships Between Government, People, and Elephants" said. "It's also a great way to meet other people around the University and see the type of research going around campus. Just an overall great way to make connections in different settings."
"I've always had a great experience at Wolf Pack Discoveries." Yajahira Dircio, a Microbiology and Immunology major, said. "I love talking about my research and hearing about the amazing researchers done by others! It's such a great way to get some public speaking practice and get some feedback."
Registration for Wolf Pack Discoveries is open and will close on Monday, Nov. 13, 2023, at 8 p.m.
Contact Undergraduate Research if you have questions.
Wolf Pack Discoveries is proudly supported by Associated Students of the University of Nevada, Career Studio, Honors College, McNair Scholars Program, Office of Service-Learning & Civic Engagement, Student Services' First-Generation Student Center, University Libraries and Undergraduate Research.