Each month, College of Science alumni have the opportunity to test their skills and solve a current science student exam question. These questions are posed in the monthly College of Science newsletter, Discovery Monthly. The very first Science Question of the Month was featured in the 2022 alumni magazine Discovery.
If you don't receive the newsletter but would like to, you can sign up to recieve it monthly. Please note, only alumni will be featured in the newsletter. Non-alumni are still welcome to submit a response, and we'll let you know if you got it right!
The October Science Question of the Month, provided by biology professor Elena Pravosudova, was pulled from a Biology 190 exam.
Question
One of the distinctions between RNA and DNA nucleotides is that a DNA nucleotide has one less ______ atom than an RNA nucleotide in its 5-carbon sugar. What word is missing?
Solution
Oxygen. "RNA" stands for "ribonucleic acid," and "DNA" stands for "deoxyribonucleic acid," "deoxy" meaning one less oxygen.
October's Winner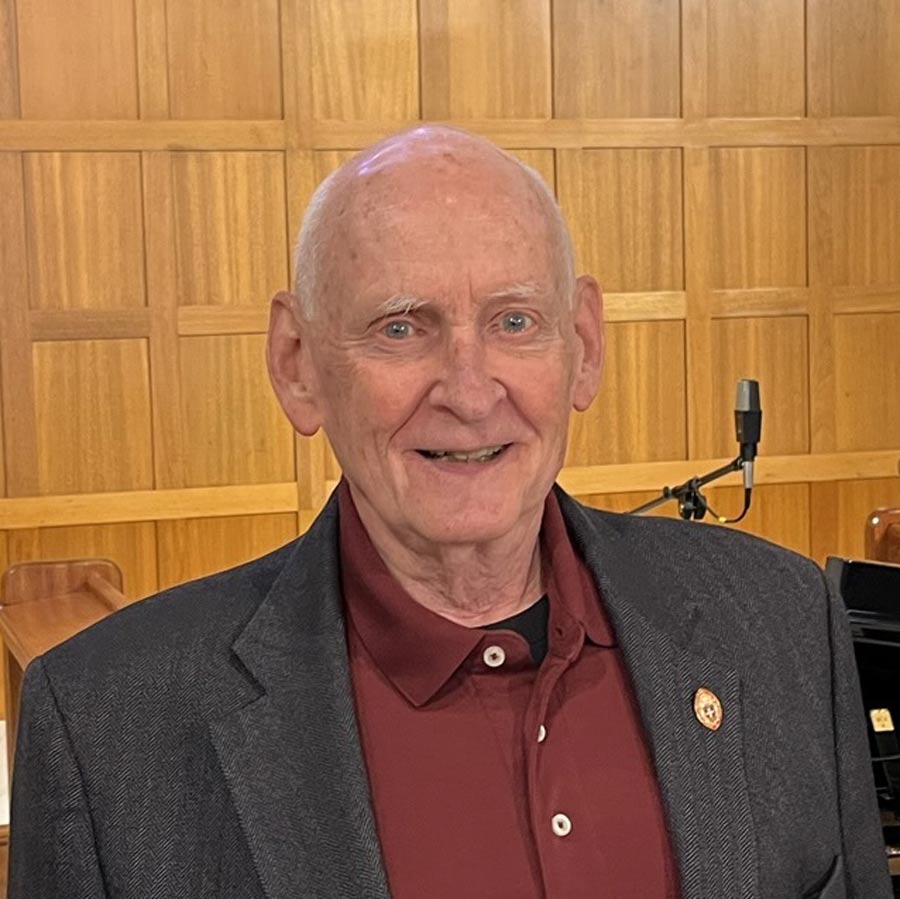 October's winner was Eric Nummela, who was first to submit the correct response. Congratulations, Eric Nummela!

Nummela graduated from the University of Nevada, Reno with his bachelor's degree in mathematics in 1964 and his master's degree in mathematics in 1966. He received his Ph.D. from Tulane University in 1970, and went on to teach at several universities in the U.S. In 1984 he moved into administrative positions at universities in England, Italy, and then England again. Nummela retired to Kansas City in 2007, but returned to teaching in 2008 at a community college.

"I was a bit nervous about going back to the classroom after so many years of administration, but I found I enjoyed the teaching enormously – even more than I had in my years as a junior faculty member," Nummela said.
He returned to Reno in 2013, teaching at Truckee Meadows Community College until retiring in 2019. Nummela has enjoyed singing in choirs since the age of 15 and sings now with the Trinity Episcopal Cathedral choir.