The Center, Every Student. Every Story. will officially be renamed the Multicultural Center during a celebration held Sept. 23, 2021.
The Multicultural Center's Director, Jose Miguel Pulido Leon, felt that it has long been time to reinvent the name.
"The name does not necessarily convey its purpose to our target audience," Leon said. "We welcome all students, staff and faculty to embrace the 30-year legacy of the newly renamed Multicultural Center. The space has been a home away from home for minoritized students. And we will continue to be a brave space for students to fully express themselves and make the University more equitable and inclusive."
The Center will officially be renamed "The Multicultural Center" Thursday, Sept. 23, 2021, starting at 4:30 p.m. The event will open with a land acknowledgment and Native American Dancers. Attendees will learn about the programs, services and activities offered through the Multicultural Center during a fun night with music by DJ Heidilicious and light refreshments. The Multicultural Center Welcome event will last until 7 p.m.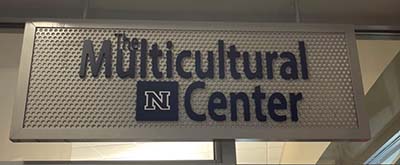 "The Center, Every Student. Every Story," the name and tagline used since August 2016, has been the pivotal cultural hub for students who are members of cultural, LGBTQIA, gender-focused identity groups. The old branding has long been ambiguous, and many students who could utilize their services didn't know what they provide. The newly named Multicultural Center continues the previous mission and provides and supports services, programs and social justice initiatives that are aimed at fostering the success of student populations that have historically been marginalized or ignored.
"The aim of The Multicultural Center has been to foster success among students of color and LGBTQIA students by providing resources and opportunities that are tailored to these identities' needs," Leon said.