Research, scholarly and creative activities by faculty and staff at the University of Nevada, Reno may be the start of an innovation that could potentially address societal problems or disrupt the marketplace. Enterprise & Innovation (E&I), part of Research & Innovation, helps faculty navigate the process of commercializing their research, which includes intellectual property (IP) protection, finding a potential customer or licensee for the innovation, applying for federal funding to further develop your innovation, forming a startup company and steps in between. Since fall 2016, the Enterprise & Innovation office has seen a 66% increase in innovation disclosures submitted by faculty.
"The reality is that in the course of your academic research and creative work, you may have discovered or created something that could benefit the world outside of your lab," said Ellen Purpus, assistant vice president for Enterprise & Innovation, in an NSights blog post. "Without this process, these potentially world-changing innovations may never be liberated from your lab and used to the full benefit of society."
Commercializing innovation is complex. The E&I team is always available to help faculty members throughout the process and has developed a new online guide to make the process more transparent.
"We don't expect faculty members to be experts in this domain," said Cara Baird, E&I licensing associate. "We do ask that they come to us and ask us any questions they have. They shouldn't feel like they have to be fully prepared for this meeting. It's really just an open dialogue that we want to make sure they know they're invited to."
Faculty are encouraged to talk with E&I earlier rather than later in their research process. This is because if a faculty member publicly shares or publishes their research before acquiring any kind of IP protection, non-disclosure agreement (NDA) or material transfer agreement (MTA), it can limit their options for moving through the commercialization process.
"We don't want to end up starting out in this constrained box, so we want people to tell us prior to submitting any papers or presentations, including dissertations…[these] count as a public disclosure and they can lose their IP rights," Baird said.
A commercialization success story
One faculty member who is taking full advantage of E&I's services is Alireza Tavakkoli, associate professor of computer science and engineering. Shortly before joining the University faculty, Tavakkoli had a colleague with an optic neuropathy, a disease that affects the optic nerve that eventually resulted in partial vision loss.
This is when he realized aspects of his research in computer vision and virtual reality could be applied to assist patients that are visually impaired or with certain age-related vision disorders. From there, he began working with E&I to further develop his work into something marketable.
Last October, he started a company with his co-founder, an ophthalmologist, to develop a technology platform to treat vision impairment. Tavakkoli expressed how important E&I was in making this happen, and with moving forward in the commercialization process in general.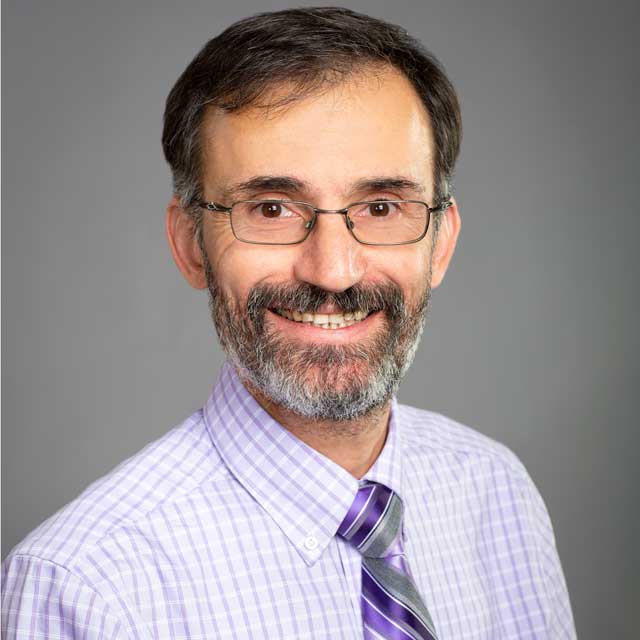 "Their expertise has been instrumental in getting the product out from the lab and into the phase where we could start developing it," said Tavakkoli. "A CEO or a person looking at commercialization would have to do [the entire process] all alone, but the office will do a whole bunch of it, and it's amazing."

He encouraged faculty to consider how they can commercialize their innovation, not only because it can bring a product to the marketplace and create societal benefit, but also for how it can benefit the research lab and the students. In his case, commercialization has helped him develop a product that he can use in his own lab that can specifically fit their research, instead of using another's product.
Another benefit he mentioned is the potential for students who can gain valuable professional experience working in labs and contributing to the research. If a faculty member ends up creating a spin-out company based on their innovation, they could choose to hire those students to work for the startup.
There are many challenges in starting a company based on a University innovation, said Grace Chou, director of the Innevation Center and a member of the E&I innovation commercialization team. "While faculty researchers have a deep understanding of their invention, they need help in market assessment, exploring different business models, forming legal entities, raising capital, and finding the right CEO to lead the company," she said. "The E&I team tries to leverage various resources to support the faculty in this venture development process."
Tavakkoli advised faculty interested in commercializing to "keep an open mind" and "be ready to pivot." As one moves through the process, he said it's possible their idea will change and transform, so being open to this will maximize their chance of success.
"A lot of our faculty are doing cool research and I think they haven't thought about commercializing," he said. "If their research is at the level of maturity, everybody should consider it. It's a fun journey."
Nevada Research & Innovation Corporation
University faculty interested in commercialization can also utilize the services of the Nevada Research and Innovation Corporation (NVRIC), an independent, nonprofit organization created in 2016 with the mission of supporting the commercialization of research and entrepreneurialism of University faculty and students.
Through collaborating with several innovation-connected spaces such as the Innevation Center, as well as working with companies licensing University technologies, NVRIC is dedicated to making the commercialization process as smooth as possible for entrepreneurs.
Upon the launch of NVRIC, Mridul Gautam, the University's vice president for research and innovation who serves as president of NVRIC, emphasized its ability to help create partnerships, noting, "The success of these partnerships will benefit the researcher or entrepreneur, the continued development of the University and, ultimately, society. It's a public good; it creates opportunity. It delivers the research and discoveries of our faculty to the world."