Students, faculty, staff and visitors to the University of Nevada, Reno campus will soon have the opportunity to make smarter parking decisions as the University introduces PayByPhone, a leading global provider of mobile parking payment solutions.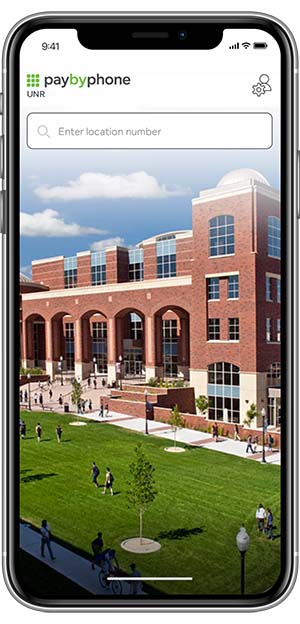 Starting this week, the PaybyPhone app will be available at most hourly parking locations across campus, as well as the top level of the West Stadium Complex. The University enrolls more than 21,000 students annually and is the second campus within the Nevada System of Higher Education offering the PayByPhone app.

"The PayByPhone app, which offers a contactless alternative to pay for parking, will play a crucial role in our plan for the return to campus," Michelle Horton, University director of Parking and Transportation Services, said.

People looking to park on campus can simply use the PayByPhone app, website or the service number displayed on parking lot signs at the entrance of the lot location. The length of parking and payment options will be requested. These platforms can also be used to extend a parking session without returning to the vehicle, providing drivers with a safe and secure parking experience from start to finish.
"It is our privilege to provide smart and convenient parking experiences to nearly 30 higher learning campuses across North America," Roamy Valera, PayByPhone CEO, said. "Students, faculty, staff and visitors to the University of Nevada, Reno can now take their time with their studies, and not worry about their vehicle."
For more information or to download the app, visit the PayByPhone website.