The University Libraries offers many essential resources for students to check out and use. The DeLaMare Science and Engineering Library, has a makerspace that is free for students to bring their creative ideas to life. On Saturday, October 26, and Sunday, October 27, the Queer Student Union (QSU) utilized resources at one of the Libraries branches on campus, DeLaMare. They used the laser cutter to carve pumpkins. The event had 20 attendees and some of the designs included: a ghost, Jack Skellington's face, and handsome Squidward. They will bring their laser cut creations to the QSU's Halloween at Holland event for a pumpkin carving contest. Halloween at Holland is on October 31 from 7 p.m. to 11 p.m. at the Holland Project located on Vesta Street.
"Several years ago a DeLaMare user came in wanting to see if he could use a laser cutter on a pumpkin," said Makerspace & Dataworks Manager Nick Crowl. "Now he comes back every year with his kids to use the laser cutter to design pumpkins. This started a trend of people wanting to use the laser cutter to make designs on pumpkins."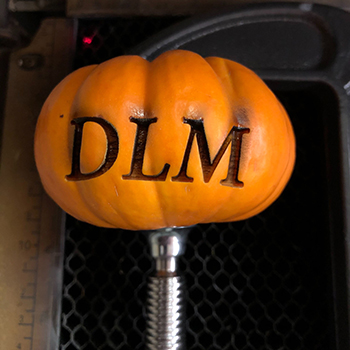 The laser cutter at DeLaMare can be used on a variety of different materials to make art, complete school assignments, and more.
"Through this event, I wanted to show that anyone can use the equipment, not just engineering majors," said Ciege, events coordinator and outreach director for QSU. "I want to add diversity to the DeLaMare and encourage others to utilize the resources too."
The DeLaMare makerspace offers 3D printers, 3D scanners, hand tools, soldering supplies, a sewing machine, and laser and vinyl cutters. DeLaMare also offers Maker Wranglers to help students to use the equipment offered in the makerspace. Maker Wranglers are student assistants that are trained in using all of the equipment offered at DeLaMare and offer free consultations during which you can learn how to 3D model, get help on a current project, or learn how to use any of the making equipment offered in the library.
"The event at DeLaMare was really neat and dynamic, because most of the club members had never stepped foot in the building before," said Ciege. "Our club is full of creative people, so most of the participants wanted to laser engrave the pumpkins with graphics they made themselves."
All students of all majors welcome
"I have seen everything from students walking in with a board and coming out with a working banjo to students creating an electric longboard from scratch," said Crowl. "We encourage students who have a creative idea to come into DeLaMare. While some of the equipment may seem complicated and difficult to use, myself or a student worker can walk you through how to use any of this equipment to make your ideas come to life."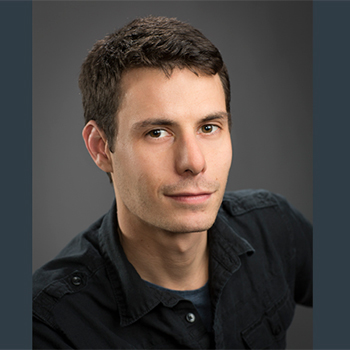 Students can reserve a spot using equipment or reserve help from a student worker by going onto the DeLaMare page from the University Libraries' website and clicking on the makerspace tab then clicking on "Book a tool or maker wrangler."
About University Libraries
The University Libraries embrace intellectual inquiry and innovation, nurture the production of new knowledge, and foster excellence in learning, teaching and research. During each academic year, the Libraries welcomes more than 1.2 million visitors across its network of three branch libraries: the Mathewson-IGT Knowledge Center, the DeLaMare Science and Engineering Library and the Savitt Medical Library. Visitors checked-out more than 90,000 items and completed more than 2 million database searches.