The University Libraries @Reality Virtual + Augmented Reality Lab is hosting VR Sessions again this semester. VR Sessions are held on the first floor of the Mathewson-IGT Knowledge Center in the @Reality Virtual + Augmented Reality Studio, located near the @One Service Desk. Sessions feature 360 Video and Photo Creation, Photogrammetry, 3D Modeling, and the Unreal Game Development Software, and Unity Game Development Software. VR Sessions are held every Tuesday at 5:00 p.m. Any active student, faculty or staff with a valid Net ID who is interested in virtual reality (VR) is welcome to attend VR Sessions.
Each topic is taught in two week increments. The first week describes the topic and second week allows the participants to apply the knowledge and have a hands on experience with creating virtual reality content. Students are also encouraged to try different types of virtual reality experiences.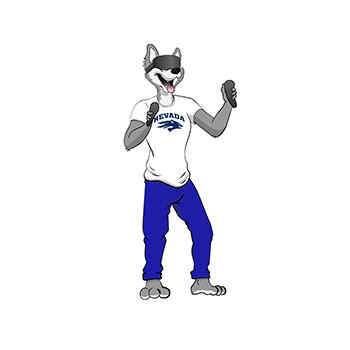 Why should students attend VR Sessions?
"It is our hope that by hosting VR Sessions the University Libraries is inspiring more members of the campus community to use VR in their field," said Multimedia Production Specialist Michelle Rebaleati. "Because this technology is evolving at a fast pace, we are continuing to learn how to incorporate VR into University course work, research, and more."
It's good to expose students to this technology because it's not going away. VR Sessions exposes participants to a variety of VR applications to spark new ideas.
The @Reality staff encourages anyone who has an interest to come and try VR Sessions, there are many different types of virtual reality and it is something anyone has the ability to try no matter what their background.
Possibilities include using virtual reality in the medical field to study how doctors and nurses work together to communicate with patients. To using it to train astronauts before they go into space. The possibilities for virtual reality are essentially endless and there is still much to be discovered about how it can be used.
Who are the instructors of VR Sessions?
The instructors of VR Sessions this semester are: VR Sessions Coordinator/Lead Presenter Tim Hoover; Manager of Student Digital Media Technology Daniel Fergus; Multimedia Production Specialist Michelle Rebaleati; Multimedia Production Specialist Luka Starmer; and Lead Virtual Reality Developer Hadi Rumjahn.
What's different about this semester's VR Sessions?
"This year our training sessions are going to have more depth to each individual session," said Timothy Hoover, "We are going to have more hands on training with 360 video, 3D Modeling, Photogrammetry, and the Unreal engine."
"Our goal this year for students, is to give them tools in Virtual Reality to further their independent fields and to understand ways to approach virtual reality that will impact their studies and areas of interest," said Hoover.
This semester's sessions take place every Tuesday at 5 p.m. The final Session will be on November 19th. Light snacks will be provided to students each Session.
For more information on VR Sessions, email Michelle Rebaleati at mrebaleati@unr.edu or Timothy Hoover at timothy.lahoover@gmail.com
Join us for this year's VR/AR Meet-Up
The University Libraries will also be hosting a VR/AR Meet-Up where faculty from various departments across the University of Nevada campus will be presenting on research involving virtual and augmented reality. VR/AR Meet-Up is open to the campus community and to anyone who is interested in VR.
The event will be hosted at the Wells Fargo Auditorium located on the first floor of the Mathewson-IGT Knowledge Center on November 1st starting at 3:00 p.m.
About University Libraries
The University Libraries embrace intellectual inquiry and innovation, nurture the production of new knowledge, and foster excellence in learning, teaching and research. During each academic year, the Libraries welcomes more than 1.2 million visitors across its network of three branch libraries: the Mathewson-IGT Knowledge Center, the DeLaMare Science and Engineering Library and the Savitt Medical Library. Visitors checked-out more than 90,000 items and completed more than 2 million database searches.