Don't have time to come into the Mathewson-IGT Knowledge Center? No problem, the University Libraries has the campus community covered. The Libraries delivers books, articles, DVDs, CDs, and more to a valid University mailbox or office across campus.
Campus Express saves valuable time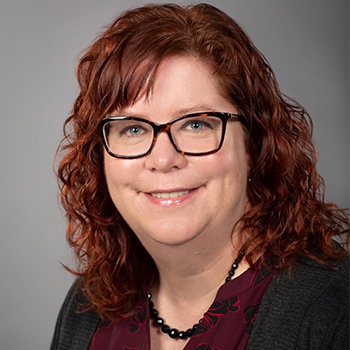 "Campus Express is a huge timesaver and is very convenient," said Deirdre Adams-Buckley, coordinator of course reserves and document delivery services. "It gives students and faculty access to all the Libraries offers in an easy-to-use, free service."

The University Libraries makes it convenient for undergraduate students, graduate students, and faculty to utilize all of the resources that the University Libraries offers.

"When faculty and students have hectic schedules, it can be difficult to find extra time to look for the books or materials necessary for research and work," said student assistant Elaina Vlassopoulos. "Campus Express can be a big relief."
If faculty or students need a journal article or a chapter in a book, the University Libraries can scan the materials and send the PDF document to the user, saving them valuable time and money.
Ordering a book through Campus Express is easy
Undergraduate students, graduate students, and faculty who have a mailbox or office located on campus and are interested in using Campus Express can submit an ILLiad request through the quick links menu on the University Libraries website. Users need to make sure that their ILLiad profile is marked "mail to address" and need to list the building code and room number of the delivery location.
"We would like to see more people from the campus community using this service," said Adams-Buckley. "Try it! It's like Uber Eats, but for Libraries materials."
The University Libraries is designed to support student success. Through the many events, staff, and resources available. The University Libraries are here to help.
About University Libraries
The University Libraries embrace intellectual inquiry and innovation, nurture the production of new knowledge, and foster excellence in learning, teaching and research. During each academic year, the Libraries welcomes more than 1.2 million visitors across its network of three branch libraries: the Mathewson-IGT Knowledge Center, the DeLaMare Science and Engineering Library and the Savitt Medical Library. Visitors checked-out more than 90,000 items and completed more than 2 million database searches.