What would happen if your boss asked you to get information and the information you came back with wasn't credible? This is a situation many students may find themselves in if they lack the skills they need to decipher between credible sources and "fake news." For example, sources found through a Google search aren't always trustworthy. Using or providing sources that aren't credible could result in very serious consequences.
"Being able to access and locate credible resources is an important life skill for students to learn," said Rayla Tokarz, University Libraries information literacy librarian said. "The Internet is a great resource, but it also has information that is not always credible. Often times it is extremely difficult to tell whether or not information you find online is true, relevant and from a reliable source or news outlet."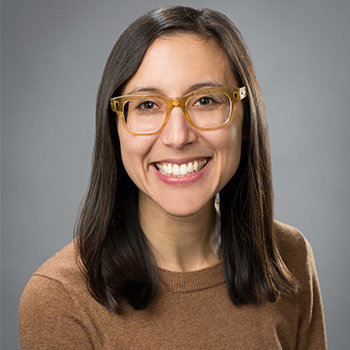 There are many different forms of "fake news" that can occur in articles, videos, and on social media. For example, an online entertainment news outlet is reporting that a well-known, very famous celebrity couple is breaking up. This article is shared across the Internet and social media, and additional new articles are then published and shared. Suddenly, the information is everywhere, only later to be revealed that the information was not true. How would a student know whether or not that information was factual in the first place?
Subject librarians are trained fake news detectives
This is where the University Libraries expert subject librarians come in. Subject librarians have specific areas of expertise and are trained information literacy experts. They know how to spot fake news and are always available to help students find and verify the credible sources they need for their academic work, or for personal areas of interest.
Information literacy is the set of integrating abilities encompassing the reflective discovery of information, the understanding of how information is produced and valued, and the use of information in creating new knowledge and participating ethically in communities of learning.
"The ability to research credible information is important both during college and after graduation," Tokarz said. "In today's society there are many resources that don't have truthful information, but it is difficult to tell whether or not the information is credible. Librarians are equipped to train students to find credible resources."
Tokarz added, "Our goal is to join our peer academic faculty in the classroom to assist them in introducing information literacy concepts to University students."
Student success increases when students partner with their librarian
In addition to subject librarians teaching information literacy to University classes, the University Libraries offers many resources for student success. The University Libraries has several academic faculty on staff who often, in addition to providing research consultations and workshops, guest lecture on information literacy and research topics in a variety of undergraduate and graduate classes. They also provide extensive support for the Core Writing Program, the Honors Program, and other programs on campus. Library instruction is designed to enhance the University faculty's course curriculum while covering different topics depending on the level of the class.
In 2018, the University Libraries subject librarians joined other academic faculty in their classrooms to provide library instruction to more than 7,685 University students.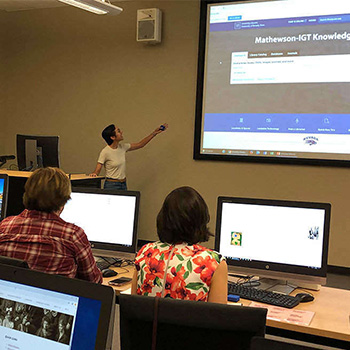 At the University of Nevada, Reno each academic department has its own assigned subject area librarian. These librarians are available to assist with research needs and they provide personalized, one-on-one assistance. They also offer guidance about topics such as academic posters, copyright, online publishing, author reputation, open educational resources, data management, systematic reviews, scholarly metrics, and open access journals.
"All faculty want to see students succeed, and the University Libraries is no different," Tokarz said. "The real value lies in learning how to utilize Libraries resources."
Librarians empower students to help themselves
The University Libraries also supports student success by sharing lessons online with students. Librarians have created numerous short online modules that are available through WebCampus in the Canvas "Commons." Topics include finding and evaluating sources; finding topics and develop research questions; plagiarism; and APA, Chicago, and MLA styles. Faculty can search for "UNR Libraries" in the Commons to see available modules and download them into a course with a single click.
In addition, librarians have created brief "Quick How-To" pages on the library website to teach students to easily use the Libraries resources. Topics include how to get familiar with OneSearch – the main search box on the University Libraries homepage; how to find, request, evaluate and cite a journal, book, book chapter or article; how select a database; and how to get research help. A total of eighty online Quick How-To pages are available on the Libraries website.
In addition to interacting with their subject librarian in class, students can work with their subject librarian in person at the Mathewson-IGT Knowledge Center. Support is also available to students via other branch libraries on campus including the Jon Bilbao Basque Library, the DeLaMare Science and Engineering Library, and the Savitt Medical Library.
"Students don't always know the resources that are available to them," Tokarz said. "I want them to know they do not need to spend their money on academic resources. The University Libraries can help acquire journal articles, books, book chapters, and more.
Librarians enhance student learning
Students who work with their subject librarian can save valuable time and energy. Studies have shown that students who have more interaction with library spaces, services, and resources tend to have better academic performance during their time at the University.
"Students interested in connecting with their subject librarian should visit the University Libraries website and navigate to the "Find a Librarian" page," Tokarz said. "Students are also welcome to use our online chat that can be found on our website, or they can stop by the research desk on the second floor of the second floor of the Mathewson-IGT Knowledge Center. We are here to help students through the entire research process."
The ability to research credible information is always important, both as an undergraduate student and later in life while working as a professional in a particular field of study. There will always be information that is not credible in circulation. Being able to determine whether or not that information is real is necessary in all aspects of life.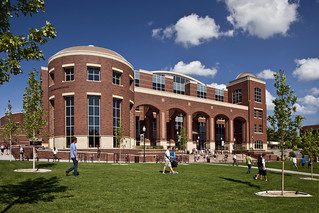 About the University Libraries
The University Libraries is a traditional academic library that fully embraces the digital culture of the world we live in. The Libraries embrace intellectual inquiry and innovation, nurture the production of new knowledge, and foster excellence in learning, teaching and research through scholarly resources, creative learning spaces, cutting-edge technology, and world-class service.