The University of Nevada, Reno has named English (writing) and anthropology student Allison Monterey Blair the recipient of the Spring 2018 Herz Gold Medal for having earned the highest grade-point average, a 4.0. The Herz Gold Medal will be presented to Blair for her outstanding scholarship during the University's Saturday morning Spring Commencement ceremony, May 19.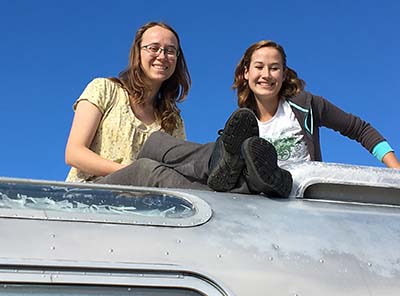 "College was a discovery experience for me," Blair said. "Although I was interested in writing in high school, I knew coming into college that I did not want to write creatively as a profession, as the pressure to write sapped my passion for it. But, I figured writing would be a useful skill in any field, so I entered UNR as an English major. From there, experiences like hiking Half Dome and meeting enthusiastic mentors shaped my future."
Blair was the president of the Art of Living Club, a member of the College of Liberal Arts Student Advisory Board and a member of the Outdoor Adventures Club. She minored in museum studies and historic preservation, and, grew up in Washoe Valley, Nevada.
"During the summer of 2015, I got to travel abroad to Ireland for a bioarchaeology field school," she said. "Essentially, that means I learned to excavate human remains while living on a prison island. In addition, I solved a 200-year-old diagnostic mystery during a group research project."
After returning from her summer studies, Blair received the Nevada System of Higher Education Regents Undergraduate Scholar Award for her work.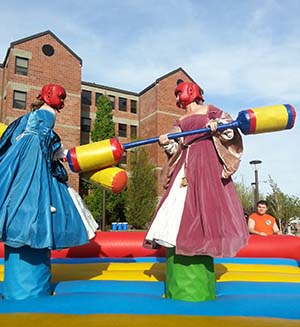 "Certainly, my most amusing campus memory was during my freshman year," Blair said. "There was a pseudo-Renaissance Faire held in front of Canada Hall. Well, my roommate and I both owned Tudor dresses, which I had sewn for us during high school. We were pretty much the only ones dressed up, but we put on quite a show jousting each other in our giant dresses."
When she wasn't in class, Blair said she could be found in the Honors Office in the Jot Travis building. She said it was conveniently located nearby most of her classes and she'd frequently run into friends there.
"They say there are three things you can focus your energy on - work/school, sleep, or a social life - but you can only pick two at a time," she said. "To be happy, I learned I needed to rotate which two I focused on frequently. That way I always got enough sleep, enough time with friends, and all of my school work done."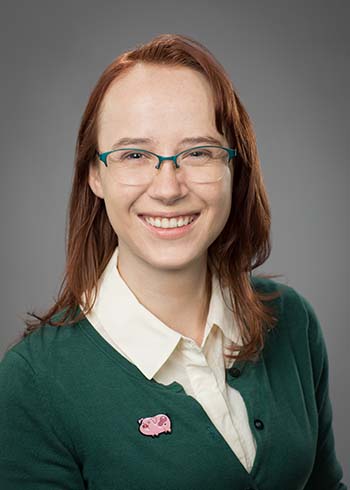 She is currently renovating a 1976 Airstream trailer into a tiny home. She will travel the United States working seasonal parks and museum jobs after graduation.
"It's been an intense project and I've learned a lot of hands-on, technical skills," she said. "After hiking Half Dome in Yosemite National Park in 2014, I began contemplating life as a park ranger. I want to provide insight and education to visitors in our nation's parks and museums."
Her other major hobby is dollhouses and miniatures.
"I've been slowly redecorating my old dollhouse, which my father built for me when I was four," she said. "Other than that, I just like to make things and I've been particularly interested in bookbinding lately."
Blair named a number of staff and faculty members from the Honors Program and the Liberal Arts Student Advisory Board who were influential mentors.
"Dr. Valentine, Dr. Villanueva, Kristi Van Gorder, LJ Johnson, Dr. Boehm from the anthropology department and David Fenimore from English shaped my choice of majors and minors," she said. "The support and friendship of these individuals were imperative throughout my college career."
Blair has overcome trials and challenges to get where she is today. Her thesis tells a personal story of her struggle with suicide and she hopes it will inspire many who may also be dealing with similar feelings or touch loved ones who may have lost someone to suicide.
Fenimore, a University lecturer in English and Blair's mentor, will celebrate her distinction as one of 11 Senior Scholars at a spring awards ceremony, 6 p.m., Wednesday, May 16, in the Joe Crowley Student Union, Ballroom C. Each semester, the University and its Alumni Association honor an undergraduate from each school or college who meets the exceptional Senior Scholar program standards.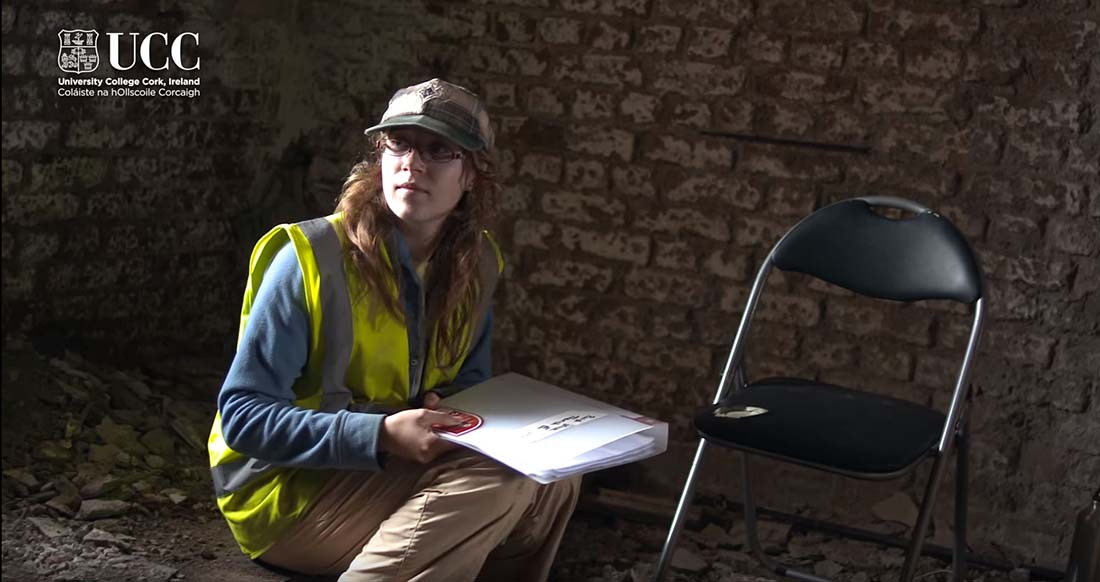 "In all honesty, I can't remember debating whether or not to join the Honors Program," Blair said. "It just seemed the natural step in order to keep my education top notch and my opportunities wide open. I find the Honors Program provides a scholastic and challenging environment for high-achieving students like me to thrive in and this is the reason why I love it."
The Herz Gold Medal is the University's oldest and most prestigious award and was established in 1910 when the University was only 36 years old by brothers Richard, Carl and Otto Herz.
Funding for the award is provided by the University of Nevada, Reno Foundation and the Thelma B. and Thomas P. Hart Foundation, a Reno-based charity. The foundations continue to honor the Herz family and this tradition of recognizing excellence.
Blair's thesis is currently published and available to the public in the Honors library in the Jot Travis building on campus. Find out more about Blair through her blog.