Information for Educators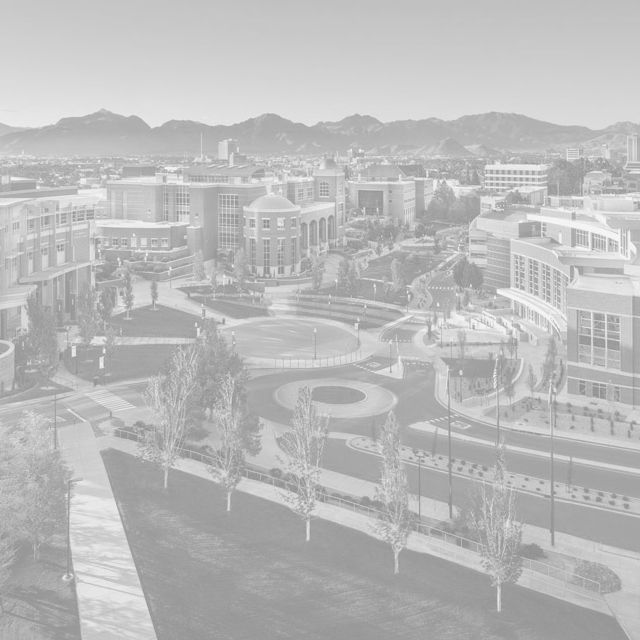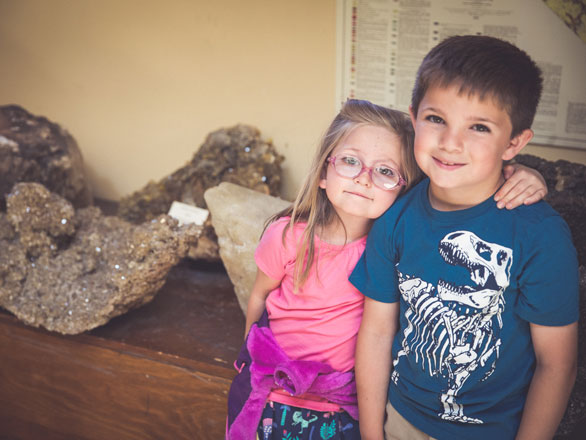 Field Trips & Educational Tours
The W.M. Keck Museums is available for tours from all K-12 schools and also community groups. The tour generally takes 45 minutes, but can be expanded or reduced depending on grade or interest level.
Some of the highlights of the tour are:
Introduction to Rocks and Minerals
Fossils
Mackay Family Silver
Mining History
To schedule a tour either call the museum at (775) 784-4528.
GSN K-12 Field Tip Grants
The Geological Society of Nevada (GSN) Foundation recognizes and supports the need for earth science education. An integral part of that education is firsthand experience gained through field trips. Since many of the expenses for field trips, notably transportation, are not paid by the school districts, GSN Foundation has the opportunity to assist, in a meaningful way, by helping to defray some of these expenses.
Keck Kits
The W.M. Keck Museum is proud to offer traveling mineral kits to teachers for use in the classroom. These kits were funded by a grant from the Stout Foundation and are available free of charge to K-12 teachers and other civic groups. The intention of these Keck Kits is to not only provide portable, hands-on earth science education but to also promote the exhibits and activities of the W.M. Keck Museum and the Nevada Bureau of Mines and Geology. Both institutions are committed to educating the public about earth science and work towards achieving this goal by a variety of in-house and outreach projects.
The kits are available for a two week period and a $25 refundable deposit. The deposit is waived for Northern Nevada educators. Kits must be picked up and returned to the W.M. Keck Earth Science and Mineral Engineering Museum at the Mackay School of Earth Sciences and Engineering, UNR. For more information, call the museum at (775) 784-4528.
Kit One: Physical properties of minerals
This kit would contains large, well-formed mineral specimens that illustrate several of the basic physical properties of minerals such as color, streak, luster, crystal form, hardness, cleavage, magnetism, and density, and is packaged into a hard sided traveling suitcase case. Smaller samples and mineral test kits are included for students to experiment with to identify some of these physical properties. This kit is designed to enhance appropriate, standards-based lesson plans for teachers developing their units on Earth science.
Kit two: Nevada minerals, their properties and uses
This kit consists of 14 quality specimens of common Nevada minerals, laminated sheets describing the physical properties and collection locality of each mineral, and a shrink-wrapped product board displaying the products that are used in everyday life that are derived from that each mineral (e.g., toothpaste from the mineral fluorite). This entire display is engineered to fit into a hard-sided rolling suitcase for durability and ease of transportation. Also included are background material, posters and lesson plans for teachers to use in developing their units on Earth science using this kit.
Kit three: Fluorescent minerals
One of the museum displays that most fascinates student visitors is the fluorescent mineral exhibit. The portable fluorescent mineral display is guaranteed to excite students and teachers about minerals and earth science. This display consists of mineral samples and a UV lightbox constructed by Keck museum staff to allow students to safely view rock and mineral samples and observe the unusual property of fluorescence. The UV lightbox and minerals is housed in a protective wheeled case to facilitate transportation, usage, and safety.
Related links
Science of the Comstock

provides content, activities, and lesson plans related to the fields of study of science of Physics, Chemistry, Earth Science, and Environmental Science applied to the historically and industrially important mining on the Comstock