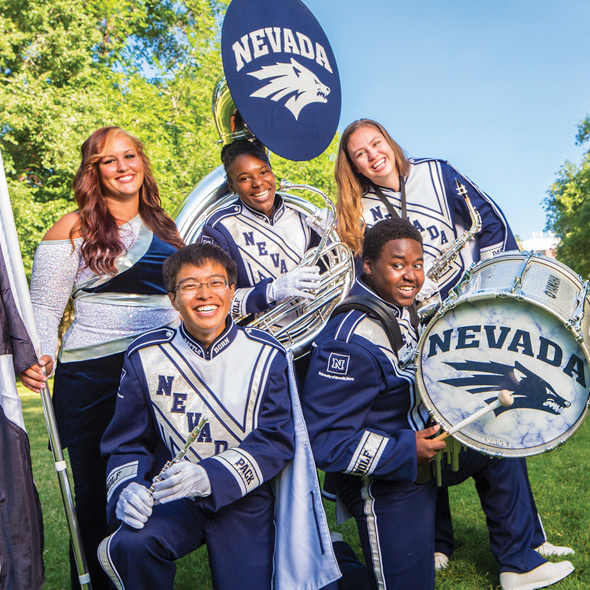 What is a print release?
The University enforces a policy that requires prior approval (i.e., a "Print Release") for all printing, imaging or embroidery projects using external (off-campus) vendors and costing $50 or more. You must submit a print release request at least five (5) days prior to printing or production so University Marketing and Communications can review your project for brand compliance.
Project printed without prior approval are subject to review, and those found to be out of compliance with University brand standards may need to be reprinted at the originating department's expense.
Items not requiring a print release
Instructional material, such as texts, syllabi, articles and reports
Scholarly works, such as a dissertation or thesis
Items related to the business system (e.g., letterhead, envelopes, stationery, etc.) when printed by the University's contract printing vendor
Printing with Nevada Ink
Projects printed by Nevada Ink on campus do not need a print release but will be reviewed for compliance with University brand standards. Should Nevada Ink outsource a job in excess of $50 to an external vendor, they will inform you, and it is the responsibility of you or someone in your department to obtain a print release.