Simulation staff
Kelly Farley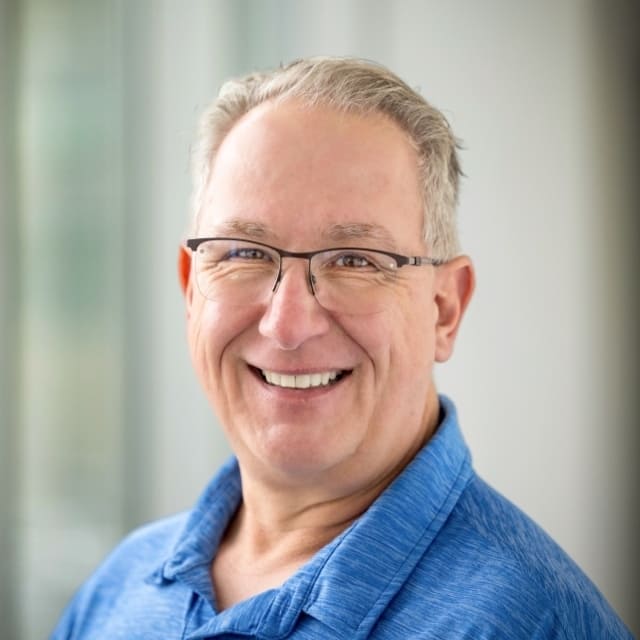 Kelly Farley is the Simulation Coordinator of the Nevada Clinical Simulation Lab and holds a Master's degree in Information Management from the University of Oregon as well as numerous technology certifications. Kelly comes to the simulation lab with 15 years of technical and teaching experience in the technology field as well as a background in law enforcement and photography. Kelly transitioned to the medical simulation field in 2011 and feels it is one of the most rewarding jobs he has ever had.
Nicole Preston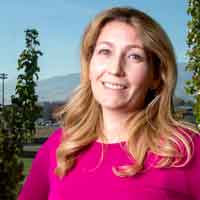 Nicole Preston is the Simulation Technology Specialist in the Nevada Clinical Simulation Lab and holds a Bachelor or General Studies degree from the University of Nevada, Reno. She has 20+ years of experience working with healthcare students during their educational training at the University of Nevada, Reno School of Medicine. Nicole enjoys simulation for the application of knowledge and the interaction with people and ideas. She believes simulation can help bridge the gap between disciplines.

Kay Rogers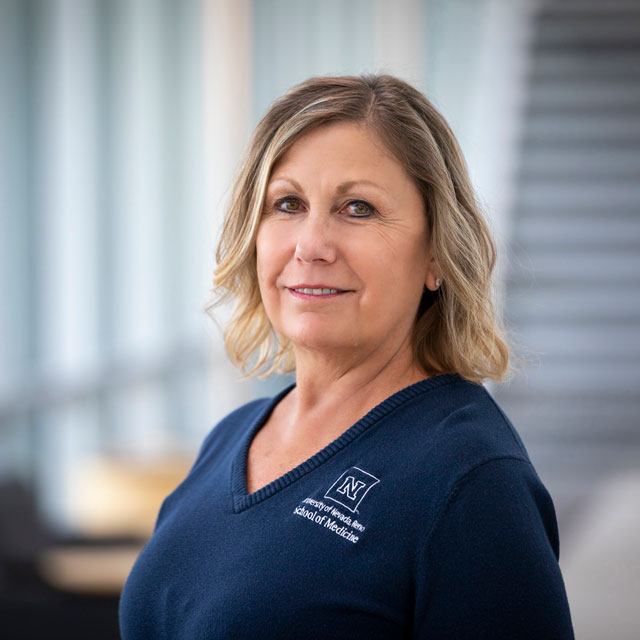 Kay Rogers has been with the University of Nevada, Reno School of Medicine since 2014, coming from Idaho State University. Kay is responsible for office management, HR & budget duties, and payroll administration. She has a wealth of departmental knowledge and loves to share her experience. Kay began her State of Nevada employment in 1997 - 2005 and then moved to Idaho where she worked in the Equal Opportunity/Affirmative Action & Diversity Office and then returned to Reno in 2014. She has 20+ years of experience in higher education. When Kay is away from work, she loves spending time with her family and friends. She enjoys traveling and the outdoors, hiking, and camping.

Devin Saxon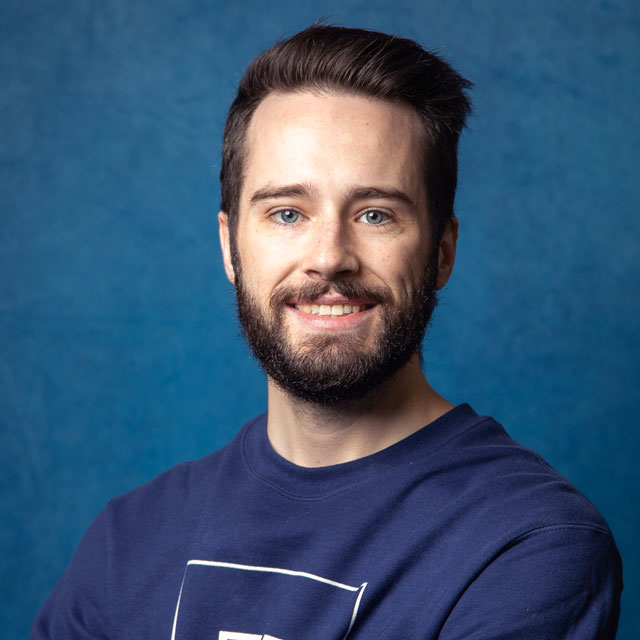 Devin Saxon is the Simulation Technician in the Nevada Clinical Simulation Lab. Devin graduated in 2017 with a degree in Information Systems from the University Of Nevada, Reno and looks to merge his technical skills with the simulation field to provide real and accurate environments for students. From a young age, Devin has had interest in both technology and medicine and this position offers him the best opportunity to work with both fields. Devin believes that simulation plays an important role in educating our future medical professionals by giving them the resources and skills they need to make life-saving decisions later in their careers.

Kirk Bronander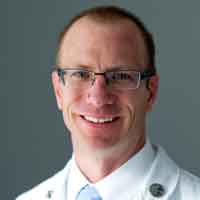 Kirk Bronander is an internal medicine physician and Professor in the Department of Internal Medicine at University of Nevada, Reno School of Medicine. Dr. Bronander graduated from the University of Arizona College of Medicine in 1998 and completed his residency in internal medicine at UNSOM in 2001. Dr. Bronander has been involved in high fidelity simulation since 2006 and is currently the medical director of simulation at University of Nevada, Reno School of Medicine. He is also an associate editor of Simulated Internal Medicine Patient Learning Experience (SIMPLE) a group of online virtual patient cases used by most medical schools in the US. Dr. Bronander believes simulation enhances medical education by placing the learner in a safe, yet realistic environment where they can practice making difficult decisions and receive immediate feedback.

Kimberly Baxter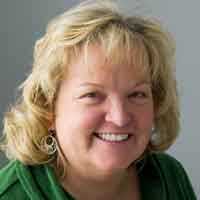 Kimberly Baxter is a family nurse practitioner, Assistant Professor and Associate Director of Undergraduate Programs with the Orvis School of Nursing at the University of Nevada, Reno. Professor Baxter received her BSN from the Loma Linda University School of Nursing in 1980 and her MSN with an FNP emphasis from the University of San Diego in 1997. She began her academic simulation experience as the first Simulation Coordinator at Oregon Health & Sciences University from 2001 through 2006. Since joining the faculty of the Orvis School of Nursing in 2006, Professor Baxter has been a champion for simulation and currently acts in the role of Nursing Simulation Coordinator. Professor Baxter has seen firsthand the important and game-changing role of simulation in nursing education. Professor Baxter believes strongly in creating supportive, evidence-based simulation experiences that both challenge and support learners and as both individuals and members of the interprofessional healthcare team.