Jim Hammond '63 (physics) grew up all around the southwestern U.S. and graduated from high school in 1959 from Basic High School in Henderson. When he arrived at the University of Nevada, Reno, Hammond was unsure whether he wanted to pursue chemistry or physics but recalled that he received better grades in his physics class, and made his choice.
Hammond graduated with his bachelor's degree in physics in 1963. He was a student assistant to Sigmund Leifson and remembers him to be patient and helpful when Hammond was completing the student assistantship of his work-study program.
"I still remember that [Leifson] explained he went into physics because in chemistry labs, he frequently burned holes in his clothes with acids, and coming from a farming family without a lot of resources, that was too expensive, so he chose physics," Hammond recalls.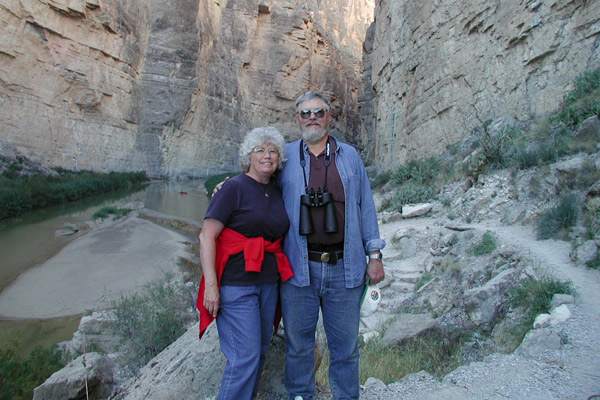 Hammond also met his wife, Carolyn, while at the University.

"We got married just before we moved to Boulder, Colorado for me to start graduate school and we will celebrate our 60th anniversary this year," Hammond said.

He went on to pursue his Ph.D. in physics at the University of Colorado. There, he and his graduate advisor developed an instrument that could be transported and used to measure the acceleration of gravity with remarkable precision. Hammond said that working in industry or teaching may help current students decide what they would like to do as a career.
"I was fortunate to find, more or less by chance, a compatible thesis professor and research project," Hammond said. "The most important decision that determined my future professional career was the graduate school that I chose."
As a graduate student and a research physicist at the U.S. Air Force Geophysics Laboratory in Massachusetts, Hammond contributed to the science of standards by performing a series of measurements related to the ampere and the kilogram. He did postdoctoral work at the National Bureau of Standards in Maryland, where he worked on developing an instrument to determine the spacing between atoms in silicon crystals. Hammond then moved on to working at aerospace companies, where he continued to develop instruments and served as a project manager, research engineer, senior research engineer and Chief Scientist. Hammond retired to Sisters, Oregon in 2004.
"As I think about it, most of my current and recent pastimes and hobbies can be traced back to college and before college days," Hammond said. "My interest in astronomy goes back to my father's building of a telescope and showing me views of the planets."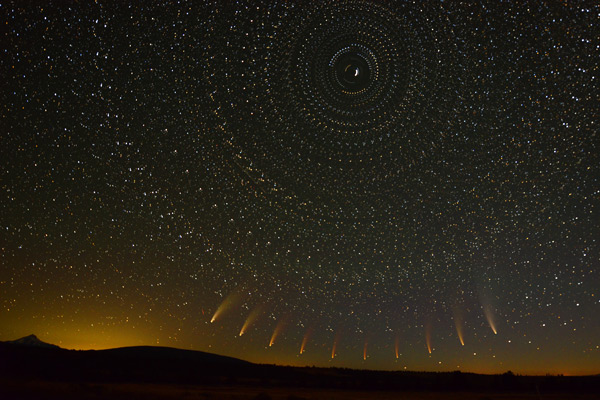 Hammond has become very active in a local astronomy club, doing astrophotography, "star parties" and giving talks to groups. He's also taken tours focused on astronomy including a tour of Australia for a total solar eclipse in 2012, a Northern Lights tour in Alaska and a trip to Iceland to photograph the night sky and Northern Lights. Hammond also maintains a camera live-streaming a golden eagle nest on a cliff overlooking Whychus Creek in Sisters, Oregon. The same pair of golden eagles has been using the nest for over a decade.
Hammond has long been involved in live community theater activities. He most recently has been part of a group performing reenactments of old-time radio shows. He is also musically inclined, and when he was a freshman living in Lincoln Hall, Hammond and his friends would play folk songs. He has recently joined a musical group in which he plays the baritone ukelele.
Since 2019, Hammond has been a volunteer with Meals on Wheels. A couple days a week, Hammond delivers meals to and checks up on ten to fifteen seniors.
Hammond and his wife have four grandchildren and live in Oregon, where they have been active participants in the University of Oregon's chapter of the Osher Lifelong Learning Institute (OLLI-UO). They each present programs, facilitate lecture series, and attend classes, along with other activities. Carolyn Hammond organizes and participates in a writer's group where she uses her knowledge and experience as a former English major.
"Find your nearest OLLI chapter and seek it out for interesting ways to keep your minds active in retirement," Jim Hammond recommends to other alumni and retirees.