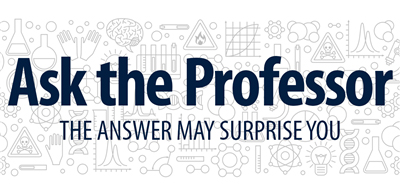 The U.S. News & World Report released an article in 2014 about the frequency with which college students, mainly freshmen, get sick due to factors such as new environments, poor diet, lack of sleep, etc.

Now, living in a post-pandemic world, it seems like students are not only getting sick more frequently, but for longer periods of time as well.

Dr. Cheryl Hug English, Medical Director of the University of Nevada, Reno's Student Health Center shares tips for students to keep themselves healthy during the school year.
How can college students avoid getting sick?
Sometimes the simplest things can make the biggest difference. Self-care takes center stage when it comes to staying healthy.
Student schedules are often hectic and require long days. Remember that eating well can give you more energy, reduce stress and improve your immune system. Make sure you are replenishing and fueling your body with healthy and nutritional foods. Include lots of fruits and vegetables, whole grains, protein and dairy. Don't forget to also drink enough water to stay hydrated.
Being active and moving our bodies can also be helpful for both physical and mental health. It can help improve brain health, increase energy, improve muscle and bone strength and reduce stress. This doesn't have to mean going to the gym! Find ways to move your body that you enjoy. Walking is one of the best exercises.
This can be challenging as a college student, but getting adequate sleep is an integral part of staying healthy. Lack of sleep can negatively affect our ability to concentrate and focus, decrease our energy level and negatively affect our mood. Tips for improving sleep habits include establishing a consistent bedtime and sleep routine, avoiding caffeine and alcohol in the evenings and turning off those electronic devices when going to bed!
Other tips include keeping good hygiene by washing your hands frequently, avoiding touching your eyes and nose and staying up to date with vaccinations.
College is an amazing time filled with new experiences, intellectual growth, and adventures. However, it can also be stressful. When stress levels become too high, it can negatively impact our physical and mental health. Creating a routine, learning time management skills, planning relaxation time and taking time to connect with friends are all important parts of self-care. When you are experiencing stress, anxiety or depressive symptoms, don't be afraid to reach out for help!
Know the resources that are available to you. The Student Health Center and the Counseling Center are both resources to help with students' physical and emotional well-being.
There are also numerous resources to help with your academic, financial, intellectual and social wellness. Check these out on the UNR Live Well webpage.