"Being able to fund large-scale projects like this ensures that communities like Yerington that want to grow have the capacity to grow, to add jobs, to thrive." – USDA-RD State Director Lucas Ingvoldstad (B.S. Psychology '05, M.S. Land Use Planning '11)
The small rural town of Yerington sits about an hour and a half southeast of Reno, Nevada alongside the Walker River. The population is just under 3,200, including nearly 500 members of the Yerington Paiute Tribe. Across the U.S., small rural towns like Yerington are reliant on infrastructure often as old as the cities themselves. And while that might account for the charm of these quaint communities, with their main streets still intact and buildings listed on the National Register of Historic Places, it also means these communities are often reliant on 100-year-old sewer and water systems. In 2015, the City of Yerington began the process of securing $39 million in funding from the U.S. Department of Agriculture's Rural Development (USDA-RD) mission area to replace the system, and in 2020, a team of engineers broke ground on a complete overhaul of 120,000 feet of water and sewer piping, some of which has been in the ground since 1905. The job is expected to be completed in November of 2022, and those who have contributed to this multi-faceted project – including many alumni of University of Nevada, Reno – will have helped give new hope to this unique Nevada city.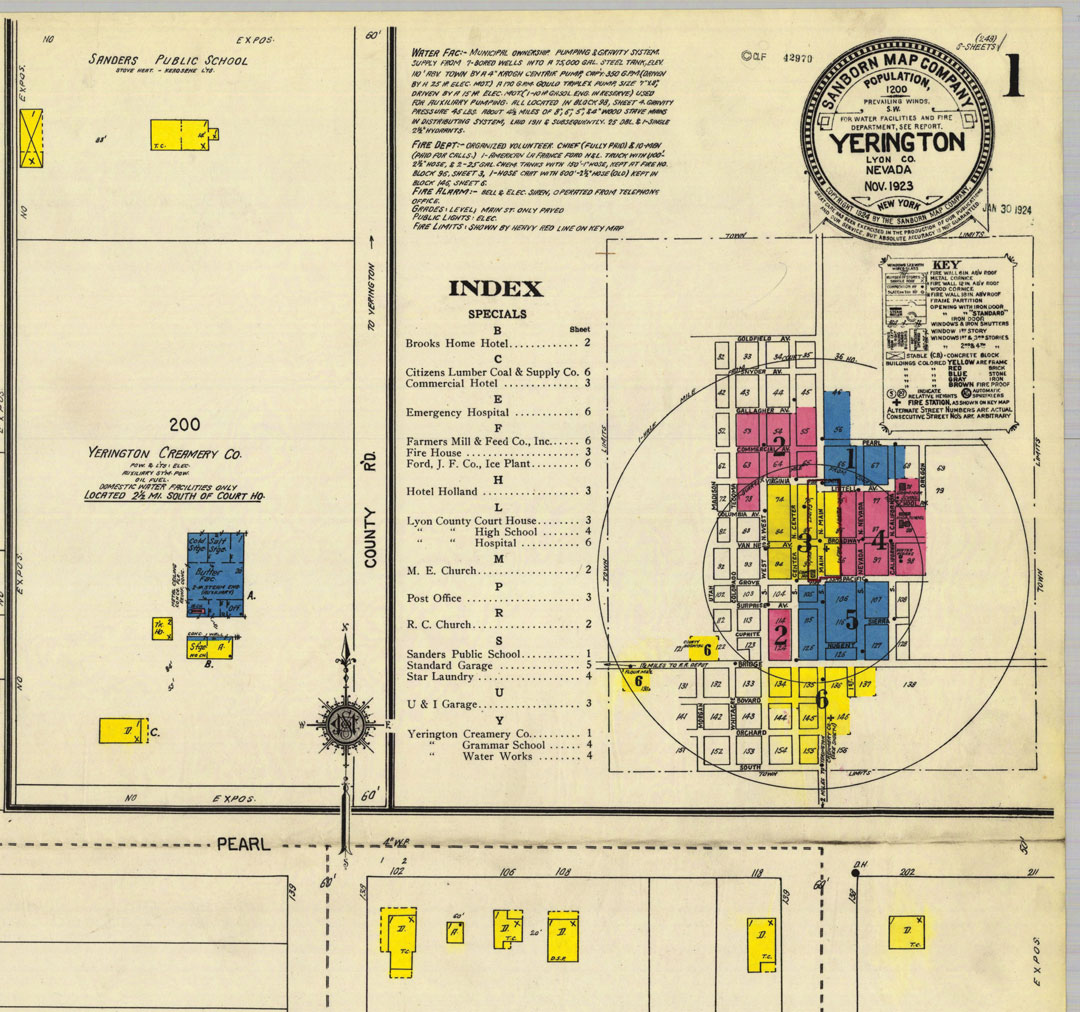 "Yerington holds a soft spot in my heart," USDA-RD State Director Lucas Ingvoldstad (B.S. Psychology '05, M.S. Land Use Planning '11) said. As a graduate student in the Department of Geography's Land Use Planning master's program, Ingvoldstad's research was based on the Walker River watershed near Yerington. "To be back here working on a project in the community – it's like I'm coming full circle. Being able to fund large-scale projects like this ensures that communities like Yerington that want to grow have the capacity to grow, to add jobs, to thrive."
Digging through history
Collapsed sewer mains, blockages, inoperative shut off valves, gas lines bored through sewer mains, even water lines made of slatted redwood shaped into a pipe and bound in wire – these were just some of the issues the Reno engineering firm Farr West Engineering found when assessing the city's water and sewer system.
"To justify the severity of the issue, we sent cameras down into all the sewer in town. Of the 120,000 feet of pipe, we were only able to video 58,000 feet due to blockages and breaks in the line," Principle Civil Engineer and VP of Operations at Farr West Matt Van Dyne ('07 B.S. Civil Engineering) said.
It was clear the system could not be repaired with patchwork or general maintenance. At one point, it was estimated the city was losing 26% of its water to the faulty system. It needed to be replaced and the city needed help to do it.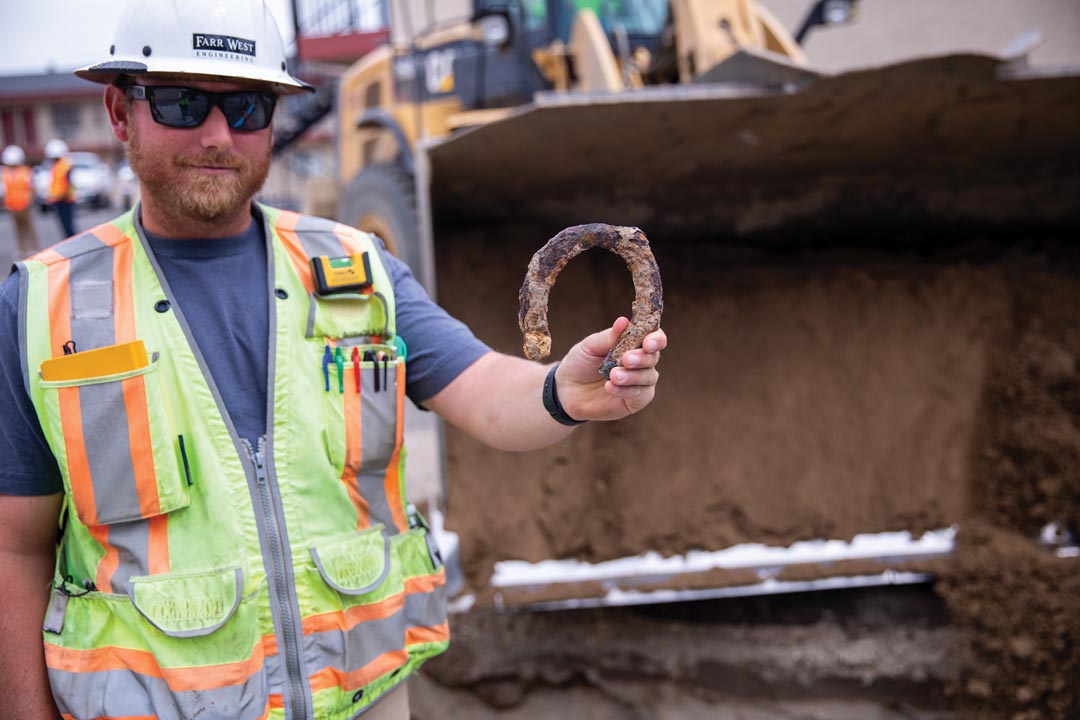 "We had so many water leaks, so many sewer problems in this town. It was absurd. The project seemed impossibly large to undertake," Yerington's Public Works Director Jay Flakus said. "Communities like this can never afford to repair their own infrastructure without federal dollars. You're not going to hold a bake sale and replace a sewer main."
After four years of surveying, planning and permitting, the city submitted its proposal to USDA-RD and was approved for a $33 million loan with an interest rate under 2% and $6 million in grant funding. The city contributed just over $2 million of its own funds, bringing the total project amount to $41.6 million. The project is USDA's single largest linear project in the state of Nevada, with funding over three times the state's annual allotment.
"Without these federal grants and low-interest loans, none of this work is possible," USDA-RD State Engineer Ian Sims (B.S. Biology '10, M.S. Civil and Environmental Engineering '21) said. The amount these cities make from the ratepayers is not enough to do these multi-million-dollar infrastructure improvements."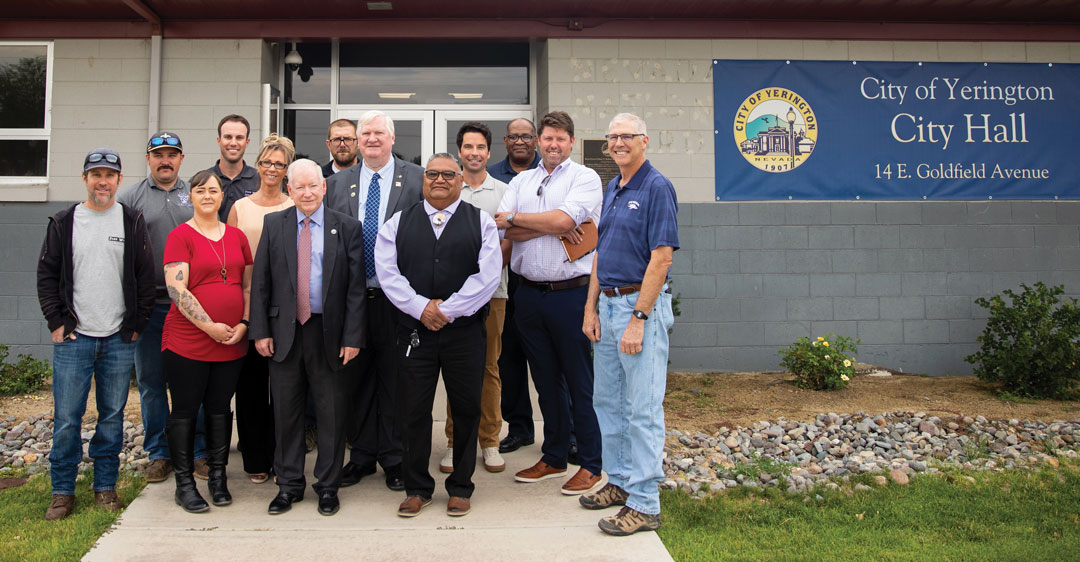 A light at the end of the sewer line
With funding in place, shovels finally hit dirt in October of 2020. Two years later, the evidence can be seen on almost every street in the city in the form of freshly laid pavement, shiny new fire hydrants and a highly functioning water and waste system. Construction is ongoing with a few streets still filled with engineers, excavators and 24-foot trenches. City Mayor John Garry compares it to a home remodel.
"When you begin planning for a home remodel, it's all very exciting at first," Garry said. "But by the end, when everything's a mess and your house is upended, you just want to get everyone out of there!"
Garry's sentiment is one that is shared by many in Yerington, and managing fatigue of the project while keeping the community informed and involved has been key to the project's success. Before construction began, residents were mostly unaware of the major issues in their water and waste systems.
"If a pipe breaks in your neighborhood, that's an issue to you but not to anyone else," Flakus said. "Farr West put together a presentation to show the extent of the problem. We presented to the Tribe, we had community meetings, city council meetings. The best turnout we had was at the Tribal meeting." The Yerington Paiute Tribe has been a notable supporter of the system's rehabilitation, and of the $6 million in grant funds used for the project, $3.7 million was designated for the Tribe.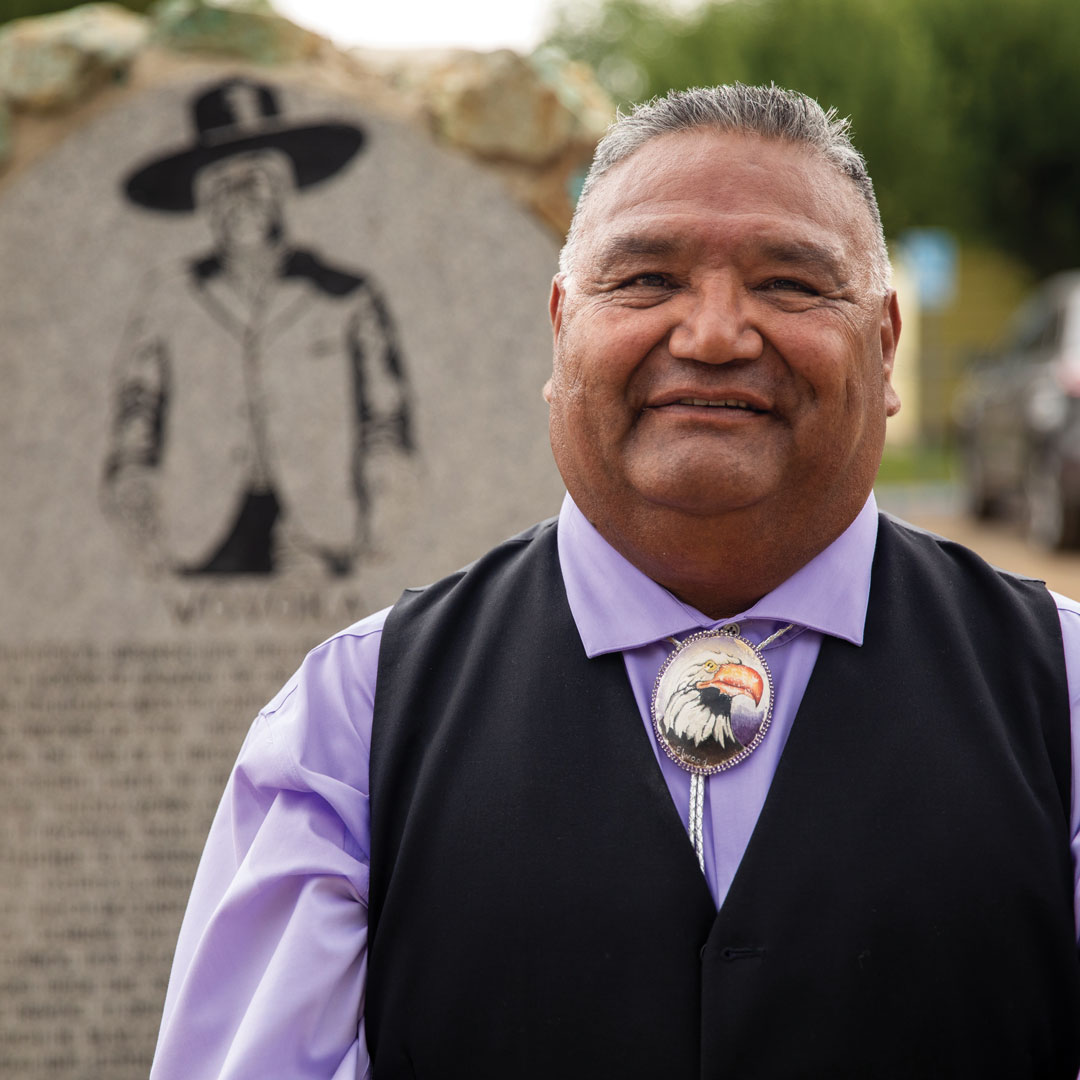 "Our water mains and sewer mains have been there since the early 1900s. It's been a long time," Yerington Paiute Tribal Chairman Elwood Emm said. "We've had so many problems with the water because of the trees in the center of our colony. I remember that from when I was a child."
Main Street was one of the most challenging portions of the project for the engineers. Van Dyne described starting construction on Main Street like "ripping the band-aid off" knowing how it would impact businesses and residents. Carol Rilling works at 1 S. Main Street in a building listed on the National Register of Historic Places selling antiques, jewelry, custom refurbished clothing and other eccentricities.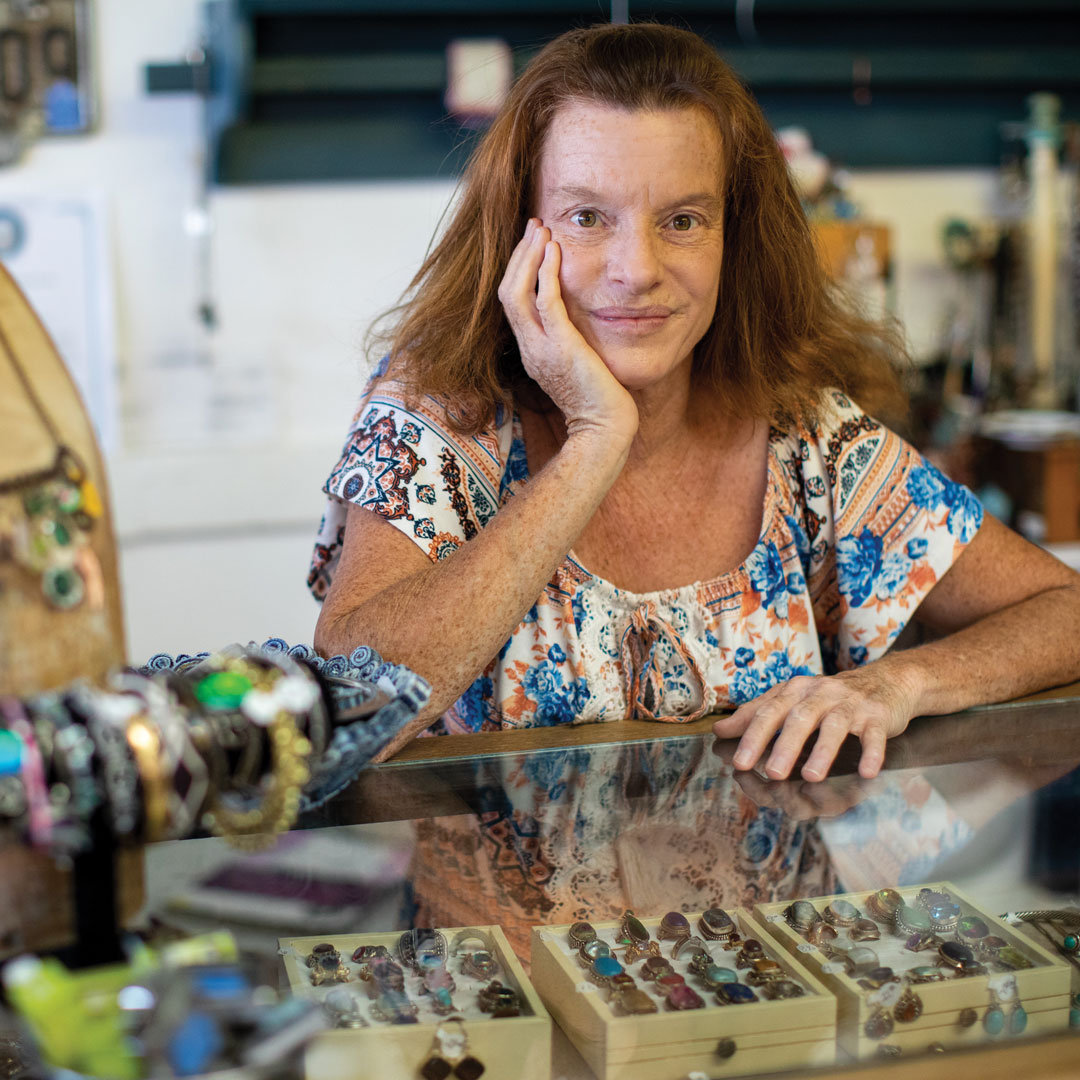 "I think the project is great because it's improving the town of Yerington. It had to be done for the people of Yerington," Rilling said. "When they were working in front of Main Street and the road was closed, financially it hurt, but it has to be done and they're really doing a good job."
"This project has been a huge investment in time, resources and attention," Ingvoldstad said. "Everyone deserves equitable access to modern systems. It's been incredible to see a city rally behind a project like this."