With her welcoming spirit and never-ending energy, the University Libraries new Dean Catherine Cardwell hit the ground running in August 2021; just in time for the start of the fall semester. She participated in the President's Office Digital Wolf Pack Initiative and NevadaFIT Orientation Welcome Weekend (NOW), is on a mission to continue the Libraries' trajectory of excellence and innovation in the context of an R1 institution, and is currently working to replace high-cost textbooks in order to help lower the cost of education for students.
"Dean Cardwell is a transformational addition to the University," University President Brian Sandoval said. "She is one of the unquestioned leaders in the movement to change and make academic libraries more responsive to 21st Century needs. She has an established reputation for being incredibly collaborative as well as creative in helping re-think the breadth of impact our libraries can have."
Dean Cardwell is positioned to assist President Sandoval in working toward achieving the audacious aspirational goal of having the University become a member of the American Association of Universities (AAU), a distinguished group of private and public universities recognized for research excellence. Libraries at AAU institutions are leaders in the academic community and policy influencers. These Libraries are celebrated for their engagement with the full research lifecycle, contributions to knowledge creation, access to substantive and diverse information sources, and curators of rare and unique collections.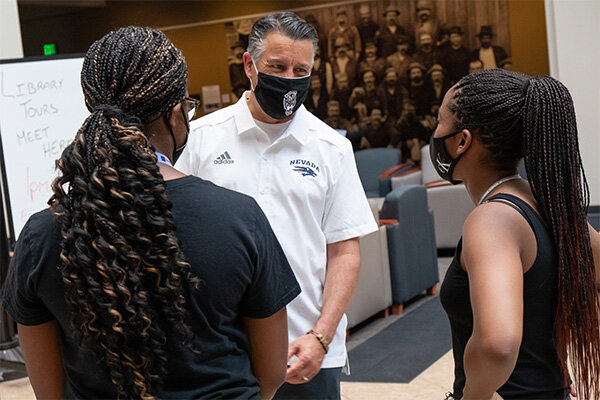 With the energy on campus at an all-time high, given the return to in-person learning, Dean Cardwell is working to position the Libraries as a one of the premier contemporary learning environments on campus. Libraries faculty and staff continue to create a modern learning environment that engages all University students.

"Because student success is one of the Libraries' top priorities I am committed to working hard to continue to innovate and grow during these challenging times," Cardwell said. "I recognize and value the strong foundation and recent achievements of the Libraries organization."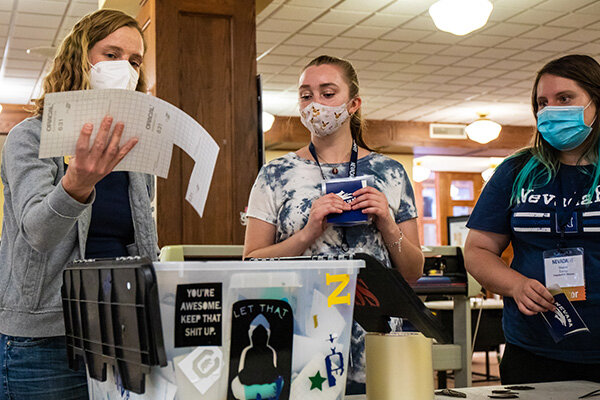 Currently Dean Cardwell is working side-by-side with the Provost's Office to help lower the cost of educational resources for University students.

"Did you know the average cost of a textbook is $84, with some costing hundreds of dollars?" Dean Cardwell said. "The University Libraries recently received a $20,000 Library Services and Technology Act (LSTA) / American Rescue Plan (ARP) grant from the Nevada State Library to make college more accessible for students. Our talented team of librarians will create a workshop series that introduces faculty to Open Educational Resources (OERs) in their discipline and explores ways to incorporate this content into their curriculum. The ultimate goal is to replace high-cost textbooks and lower the cost of education for students."

"It has been said that leadership is an action, not a position," Jeff Thompson, interim executive vice president and provost said. "Dean Cardwell has shown time and time again throughout her career how her actions have made a difference to those around her. We are delighted to have such an outstanding professional join the ranks of our fine institution."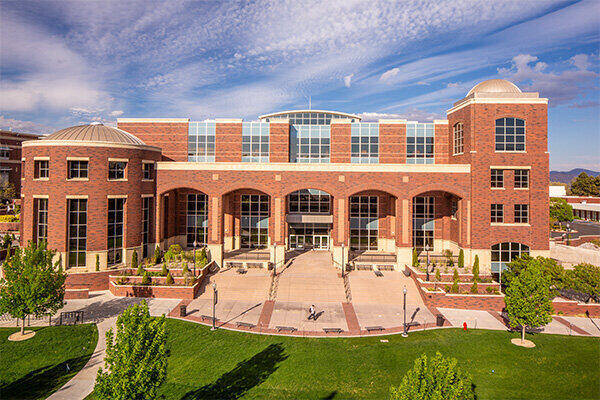 Prior to joining the University, Dean Cardwell held a dual appointment as the Regional Associate Vice Chancellor of Academic Affairs and Campus Dean of the Nelson Poynter Memorial Library at the University of South Florida, St. Petersburg. Dean Cardwell has served as library director at Ohio Wesleyan University and holds the mentorship of early and mid-career librarians close to her heart. She enjoys traveling with her husband Federico Chalupa and spending time with her three married children and two grandchildren.
About the University Libraries
The University Libraries embrace intellectual inquiry and innovation, nurture the production of new knowledge, and foster excellence in learning, teaching and research. During each academic year, the Libraries welcomes more than 1.2 million visitors across its network of three libraries: the Mathewson-IGT Knowledge Center, the DeLaMare Science and Engineering Library and the Savitt Medical Library. Visitors checked out more than 80,000 items and completed more than two million database searches.