Reynolds School of Journalism student Alina Croft and alumna Faith Evans won 10th place in the Team Digital News/Enterprise Competition of the national Hearst Journalism Awards for a project they collaborated on in 2021. This award marked the school's sixth Hearst Award, commonly known as the Pulitzers of college journalism, during the 2021-2022 academic year.
"I hadn't anticipated getting an honor like this so early in my journalistic career, and I am quite proud of the achievement," Croft said.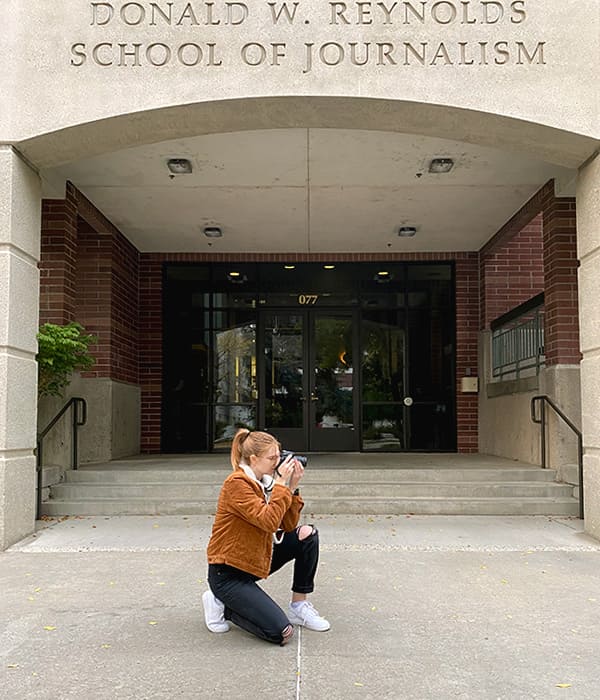 Croft and Evans worked together on the project with Croft writing the story and Evans in charge of the media components, including a video reel, podcast segment, photos and graphics.

"I really enjoyed taking charge of the multimedia elements because it gave me a very up-close-and-personal look at our topic," Evans said.

The article investigated the topic of adult online chat rooms during the COVID-19 lockdown. The two took on the project as an assignment for Professor Colombant's International Reporting class. Evans started browsing chat rooms in the hopes of meeting international friends who could help her with global story ideas, and what she found during that experience inspired the project topic.
"Nobody thinks of sexting as a serious topic in journalism, but it's something that connects people from across the globe in these anonymous chat rooms," Evans said. "I wanted to tackle that taboo story head-on."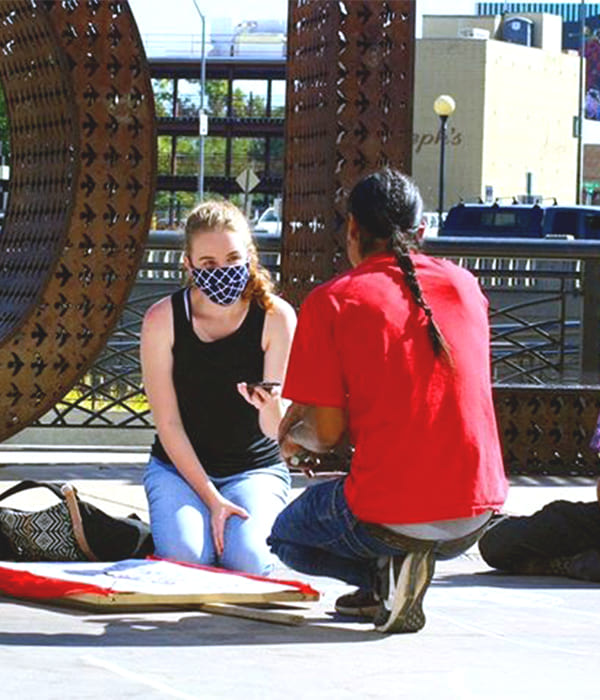 Both Croft and Evans were able to confidently take on this project with the support of their professors at the Reynolds School. Croft graduated with her undergraduate degree in the spring of 2021 and is continuing her education as a graduate student at the school. She hopes to write long-form personal interest pieces for magazines. Evans also graduated from the Reynolds School in the spring of 2021 and currently works as a city reporter for the Nevada Appeal in Carson City covering local government, business and human-interest stories.

"I feel really lucky to have attended the Reynolds School of Journalism because, during my undergraduate career, I was afforded many unique opportunities to be published, work outside of the University and create lifelong network connections," Croft said.