The University Libraries at the University of Nevada, Reno is pleased to introduce a few of its new hires to the campus community. Over the past several months Libraries' faculty and staff have worked tirelessly to identify, interview, hire and on-board new talent for the start of the Fall semester. With several highly-skilled individuals joining the team, and with other searches closing or under way, the Libraries is positioned to continue to provide exceptional resources, expertise, collections, primary and secondary source materials, eBooks and journals, instruction sessions, events, technologies and more to students, faculty, researchers and community members.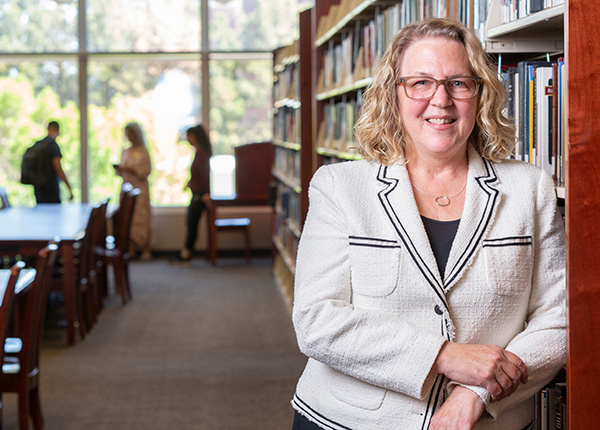 "It's the people within the Libraries that make this such a unique and special department on campus," Dean of University Libraries Catherine Cardwell said. "Each of our new hires will make positive impact with those they collaborate with. It's this level of active engagement between Libraries faculty, staff and users, coupled with tools and resources available for experimentation and experiential learning that help set the stage for a successful and memorable academic experience."
Carlos Ramirez-Reyes, Ph.D., assistant professor, data services coordinator, University Libraries, DeLaMare Science & Engineering Library
Carlos joined the Libraries in May. He brings a wealth of experience in data research and analysis, primarily utilizing R and GIS.
"With 15-years combined education and experience using quantitative methods, Carlos is positioned to begin building new collaborations between the Libraries and potential clients, while strengthening relationships that are in place," Tara Radniecki associate professor and head of the DeLaMare Science & Engineering Library said. "We are very pleased to have Carlos in this role. He is a great addition to the team."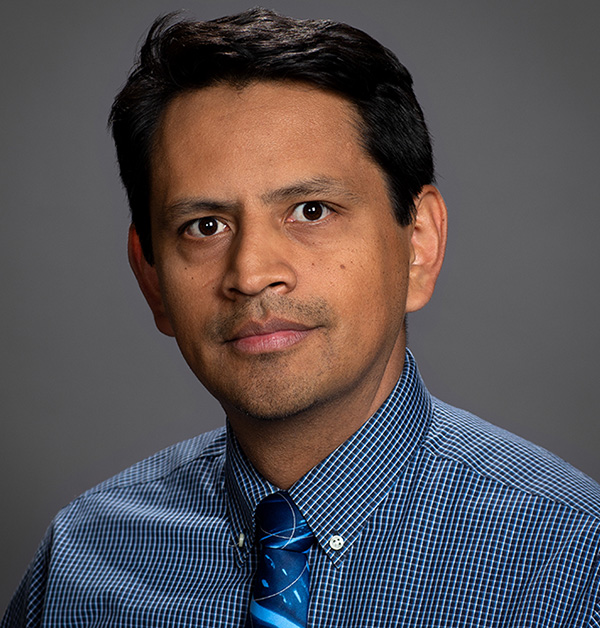 As an ecologist and conservation scientist, Carlos routinely performs data management and analysis, and disseminates research results via presentations, technical reports, and publications in leading journals. He is familiar with multiple statistical and computational tools relevant for data services, including R, SPSS, and ArcGIS for data processing, statistical analyses, and preparation of figures for publications. Thanks to his work in spatial analysis, he is comfortable gathering and analyzing diverse types of tabular data, relational databases, and spatial datasets from local to global scales.

"I have become a knowledgeable point of contact for data analysis," Ramirez-Reyes said. "I am excited to bring this experience, along with my passion for mentoring students, to the University".
Carlos said he enjoys helping students and researchers solve their problems and this position, Research Data Services Coordinator, seemed like a great opportunity to provide skilled assistance to those in need.
"I am data savvy and I love working with different students and research teams," he added. "In my role I am working to position the Libraries as the central on-campus hub for data literacy and data management processes for research."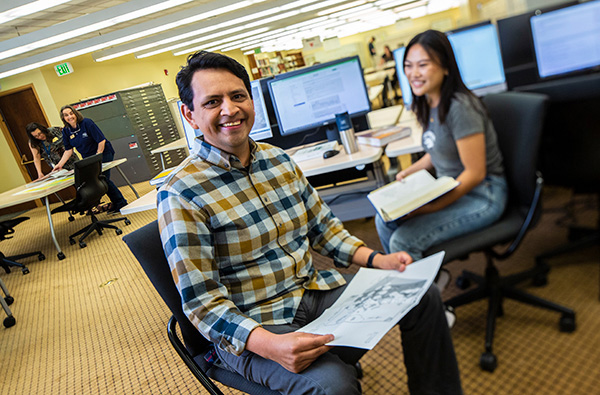 Carlos hopes to centralize services related to data at the University.

"It's my vision to spark interdisciplinary collaborations because data speaks to everyone," Ramirez-Reyes said. "Starting with the data, then thinking about cross-pollinator analysis that could happen; That's what I am most excited about."

Carlos has a Ph.D. in Forestry from the University of Wisconsin-Madison, a Master of Science degree in Applied Ecology from the University of Poitiers, France, and a Bachelor of Science degree in Biology from the National Autonomous University of Mexico.
Fun fact about Carlos: Carlos has lived in four countries and, in the US, he has lived in the Midwest, Southeast, West Coast and Sierra Nevada areas. Carlos speaks three languages Spanish, English and French!
Contact Carlos via email or stop by his office inside the Mackay Mines Building, Room 102, inside the DeLaMare Science & Engineering Library if you would like to learn more about how he can assist with teaching and research data needs or the needs of students.
Get in touch with Carlos
Explore Research Data Services
---
Elspeth Olson, assistant professor, outreach and public services archivist, University Libraries, Special Collections and University Archives department
The Libraries Special Collections and University Archives department is pleased to welcome Elspeth Olson as the Outreach and Public Services Archivist. Elspeth started in this role in early September. She is an experienced librarian and archivist with more than a decade of progressive experience in a variety of work environments and collections, including Stanford University, the American Bookbinders Museum, and the University Libraries at the University of Nevada, Reno.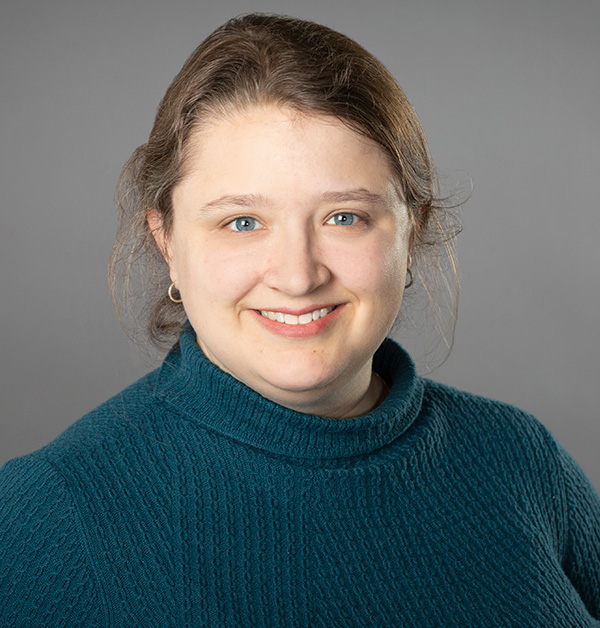 Elspeth, prior to moving into the Outreach and Public Services Archivist role, served as a Project Archivist for the Libraries at the University in the Special Collections and University Archives Department (SCUA).

In the Project Archivist role Elspeth worked on several notable collections including the Library Services and Technology Act-funded Media for the Masses Reno Gazette Journal Photograph Collection where she began the process of rehousing and describing 55 years of photo negatives from the RGJ. Elspeth is conducting a binding survey of SCUA's print collections, has worked to enhance biographical notes in the archival finding aids, restored women's full names to the records associated with them, processed the Marjorie and Richard Sill collections and served as lead on a large project to further process the Barbara Vucanovich Papers.
"I really love the day-to-day job duties, but it brings me great pleasure when I have an opportunity to spend time on outreach and instruction tasks," she said. "I like working with prospective and current students as they explore SCUA's primary and secondary source collections. Helping them discover the intricacies of historical research is something I truly enjoy."
Because SCUA aims to be a campus and community lab for primary source research, Elspeth looks forward to providing instruction opportunities that are available both in-person and remotely, while identifying new ways to engage with campus and regional communities.
She also sees potential for instructional faculty to shake-up longstanding curricula and syllabi to include SCUA's primary source and secondary source collections into coursework.
Elspeth aims to partner closely with the Libraries' subject liaison librarians to promote archival and special collections to relevant faculty, instructors and classes.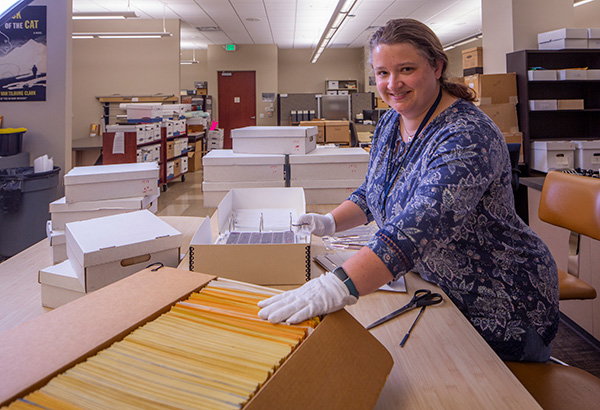 "Partnering with subject librarians and strengthening relationships with departments such as History, Art, and English is something I am working toward," she said. "I hope to find projects and identify collections of particular interest to fields outside of the humanities."

She added, "It is also important to increase the diversity of SCUA's collections, equity of access, and inclusion of researchers of all backgrounds and levels of skill."
Elspeth has a Masters in Library and Information Science from the University of British Columbia and a Masters in History from San Francisco State University. She has a Bachelor of Arts degree in History from Stanford University.
Fun fact about Elspeth: In her spare time, Elspeth is an avid crafter. She loves to spend a quiet evening with her beads and a good podcast, and usually has something like stickers or origami paper in her purse.
Contact Elspeth via email or stop by Special Collections and University Archives located at the top of the main stairs on the third floor of the Mathewson-IGT Knowledge Center (MIKC) overlooking the MIKC Atrium.
Explore Elspeth's department
Explore Special Collections and University Archives
---
Teddy Stocking, assistant professor, business librarian, University Libraries, Research and Instructional Services department
Subject areas Teddy supports: Accounting, Business, Criminal Justice, Economics, Entrepreneurship, Finance, Information Systems, International Business, Management, Marketing, Judicial Studies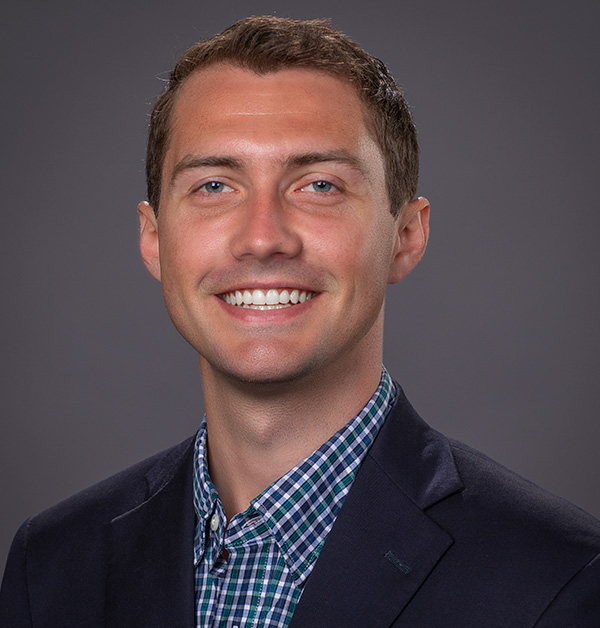 Teddy joined the Libraries at the end of June. He previously served as the Business Research and Instruction Librarian for Salisbury University in Maryland, where he was the liaison to the Perdue School of Business. Teddy said he was drawn to the position because of the opportunity to work with a wide range of partners and serve students; the balance between instructional and research support; and the ability to build on past experience as a business librarian.

"I believe business librarianship is a unique opportunity to serve as an educator while facilitating serious scholarship," Stocking said. "I relish the meaningful real-world applications attached to business research."
Teddy's professional and educational experience has given him a deep interest in collaborative and flexible environments. He enjoys the mix of practical and theoretical demands of business librarianship, as well as the opportunity to be part of a larger Research and Instructional Services team.
In his previous role with Salisbury University, Teddy provided instruction sessions for students and faculty, created online learning objects, assisted with research consultations, and worked on curriculum development to support the programs he partnered with.
With experience in instruction and teaching information literacy to students, Teddy said he looks forward to partnering with faculty, helping them incorporate library materials into their course work.
"There is a lot of news in business," Stocking said. "Are students reading Forbes magazine, The New York Times, or are they reviewing other business media for class? If so, that is something I want to support by creating custom online learning objects to assist with discovery, learning and the creation of new business knowledge."
Referencing an example he added, "I think about creating virtual news racks where a plethora of expertly curated business news sources can exist online in a convenient and accessible way — within WebCampus. Students can read these materials online for research assignments, independent reading or for pleasure."
Teddy has a Masters in Library Science from the University of North Carolina at Chapel Hill and a Bachelor of Arts degree with a double major in History and Business/Economics from Wheaton College.
Fun Fact about Teddy: Teddy owns an MG B 1971 "hobby car" that is almost twice his age. The MG just turned 50 years old. Teddy enjoys spending time working on and driving the MG around town as he gets to know Reno. He loves trivia and college football, sang in a choir and enjoys Karaoke.
Contact Teddy via email or give him a call at 775-682-5510. His office on the second floor of the Mathewson-IGT Knowledge Center inside the Research and Instructional Services department.
Get in touch with Teddy
Explore Research and Instructional Services
Find Research and Instructional Services
---
Elizabeth Roknich, web developer, University Libraries, Digital Services department
Originally from western North Carolina, Elizabeth joined the Libraries in mid-July. She comes to the University having most recently served as a UX Researcher for Vanguard in Philadelphia, Pennsylvania. She also served as a Digital Analyst for Viget in Boulder, Colorado, and has experience as a Web Analytics Specialist and a Data Analyst.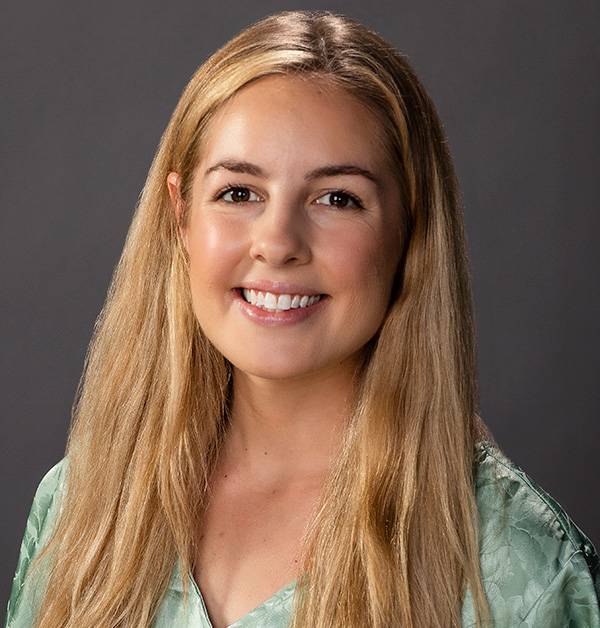 "While working at Viget I was able to build top-tier products and websites for clients like the UCLA Library," Roknich said. "It was through this work I was exposed to web development for an academic library within a large system of higher education. I really liked the work!"

Elizabeth said her background in technology brings value to the Libraries, especially when it comes to translating the requests that come in to the Libraries' Digital Services department.

"Having a web design background that is rooted in quantitative research methods, with a focus on how to improve websites, is a strength of mine," Roknich said. "I hope to improve the Libraries site and make it better over time. I'd love to support the Libraries by collecting and analyzing new web data and building out our Google Analytics ecosystem.
"I am most excited about conducting user research for the Libraries and combining that with Google Analytics data to help guide our design and development work. I think data, both qualitative and quantitative, can be instrumental in improving the design and functionality websites, including the Libraries'. I like to approach my work with the goal of always making things better for our users."
Elizabeth has a Master of Science in Information Science from the University of North Carolina at Chapel Hill, and a Bachelor of Science degree in Environmental Science with a Concentration in Energy Management.
Fun Fact about Elizabeth: Elizabeth loves painting and visual art. She is a creative person who also loves snowboarding!
Contact Elizabeth by email if you'd like to learn more about her role, are interested in the Libraries digital projects and collaborations, or have suggestions to share with her regarding the Libraries web presence.
Explore Elizabeth's department
The Foundry Digital Collaborations
---
To learn more about Carlos, Elspeth, Teddy or Elizabeth please reach out to them directly via the email address listed in this story, or visit the Libraries webpage. Keep watching Nevada Today for additional introductions to other Libraries' new hires.
About the University Libraries
The University Libraries embrace intellectual inquiry and innovation, nurture the production of new knowledge, and foster excellence in learning, teaching and research. During each academic year, the Libraries welcomes more than 1.2 million visitors across its network of four libraries: the Mathewson-IGT Knowledge Center, the DeLaMare Science and Engineering Library, the Savitt Medical Library and the Prim Library at the University of Nevada, Reno at Lake Tahoe. Visitors checked-out more than 80,000 items and completed more than two million database searches.