University of Nevada, Reno first-year and transfer students, along with their families, started arriving to campus today for fall move-in and NevadaFIT check-in, which will continue through Saturday, Aug. 20. The NevadaFIT program is a required, one-credit class to help students transition from high school to college.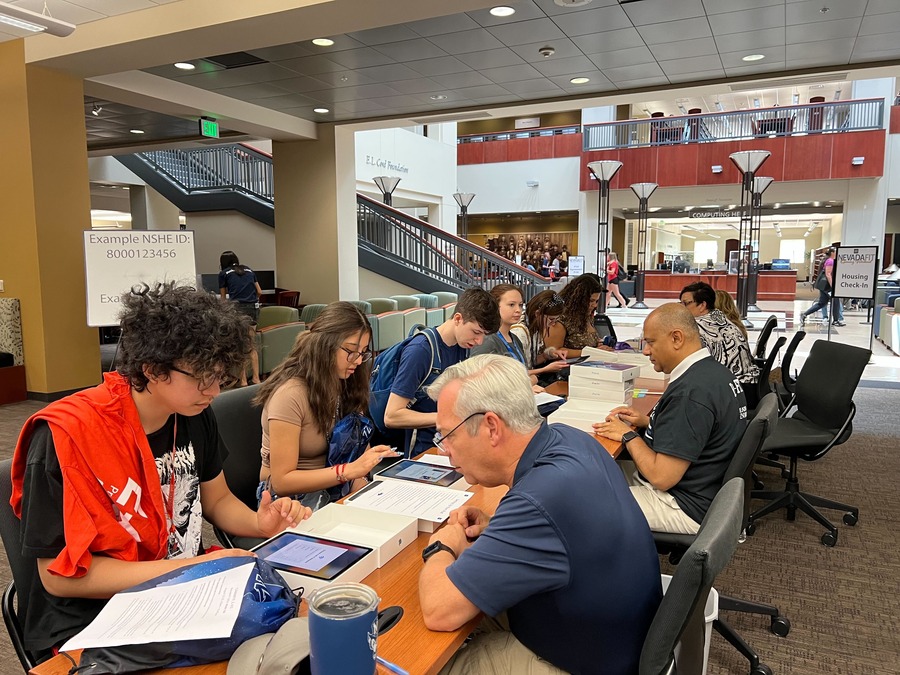 As part of the check-in process, each new, incoming first-year or transfer student will receive an iPad Air and accessories through the Digital Wolf Pack Initiative (DWPI) program. The DWPI program provides a common learning platform and equal access to technology and digital tools for new, undergraduate degree-seeking students and faculty. This is the second year the DWPI program has provided iPads during NevadaFIT.
Students share how NevadaFIT and the Digital Wolf Pack Initiative impacted their success
NevadaFIT classes will begin next Monday, Aug. 22, through Friday, Aug. 26. During the program, students will attend lectures, complete homework, take exams and receive feedback on their progress. Participants will also attend skill sessions where they learn tools to be successful college students, including iPad trainings, fitness classes and budgeting workshops.
Students will also work in groups called "Packs" with an upper-class mentor who is there to offer advice and lead study sessions. NevadaFIT will have more than 500 students from upper classes to serve as mentors during this year's program.
To kick off NevadaFIT this weekend, students and their families are invited to participate in various NevadaFIT Opening Weekend events, including the NevadaFIT Opening Ceremony, which will be held on Aug. 21 at 8 p.m.