For the third year, the University of Nevada, Reno's Computer Science & Engineering (CSE) department conducted a Research Experience for Teachers (RET) program focused on "Integrating Big Data into Robotics." Through the six-week program, participants were able to gain hands-on robotics experience that can be applied in classrooms later, in a fun, nontraditional way.
Duckietown, an engineering and robotics/artificial intelligence (AI) project, focuses on accessible and engaging styles of learning. The project started at the Massachusetts Institute of Technology in 2016 as a graduate class, where they created a video "Duckumentary" highlighting the background and purpose of the research project but also its adaptability for varying age groups.
This year's University project was taught by Ph.D. candidate and instructor Amirhesam Yazdi as well as CSE associate professor and principle investigator Lei Yang. Participants were able to learn how to assemble the robots, build and design the track, and program the robots and the track.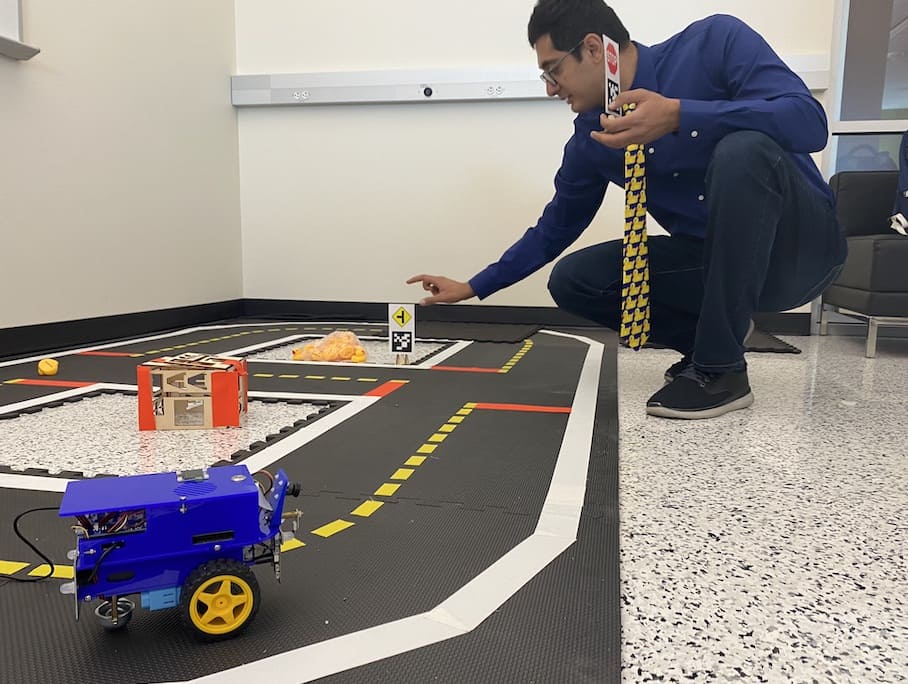 "Duckietown is a freely available robotics platform and curricula for all levels of education. It is tangible, accessible and fun. It has mobile robots and roads, constructed from exercise mats and tape," Yang said. "The mobile robots are built from off-the-shelf parts and using open-source software and the curricula, such as lectures and exercises are provided on the Duckietown website. These unique features set Duckietown apart from other engineering, robotics and/or AI projects."
Following the original mission of the Duckietown project, the RET program focused on spreading accessible robotics and other engineering-based curriculum for students in all grade levels, fostering an interest in STEM education from an early age.
"Our RET program involves K-12 teachers, and one main goal of our program is to work with these teachers to develop curriculum modules suitable for their students. We have a dedicated faculty who work with these teachers on curriculum development every day," Yang said. "At the end of the summer program, each teacher will present the curriculum module that they plan to offer to their students."
Educational forums like this one allow teachers to collaborate while creating new curriculum.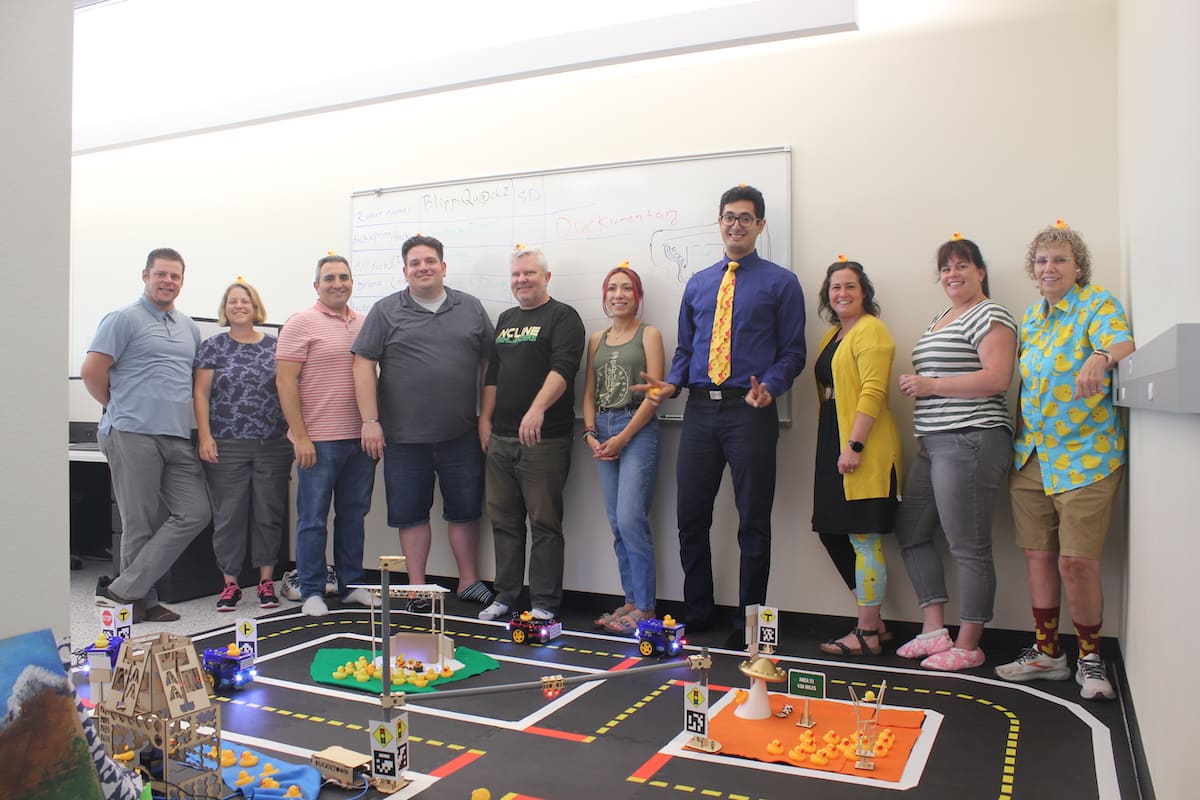 "The most important takeaway my RET students got was that AI and robotics are not and do not have to be as intimidating and complicated as that social media and pop culture have them believe. The teachers reached out to me multiple times and said they were surprised that the concepts of computer vision and AI could be simple and intuitive enough to design learning activities on them for lower K-12 students," Yazdi said. "Seeing their excitement as they come up with creative and interesting ideas to take to their students was truly one the most satisfying aspects of leading this course."
Last year, the program was hosted virtually due to the COVID-19 pandemic, but this year it was successfully held fully in-person.
"This year we have done a great job so far. I think the teachers like our project. And we have done things beyond my expectations. I can see a significant improvement of our program this year, compared to the first year," Yang said.
Given that this program was recently brought to the University a few years ago, Duckietown has not yet been added to any undergraduate or graduate curriculum. So, Yazdi is passionate about expanding this program for other students at earlier ages, not only to provide more hands-on learning experiences but enjoyable ones as well.
"As a Ph.D. candidate who has led the RET program for the past 2 years, I have plans to bring an official undergraduate and graduate-level Duckietown course to University of Nevada, Reno after my graduation," Yazdi said. "Had a graduate-level course for autonomy, with the same level of interactive and hands-on components as Duckietown, been offered, I would have taken it without a second of hesitation. Robotics is the way of the future, and one way or another every human living today will have some form of interaction with robots and autonomy in their lifetime if not already."